Great news! We've extended our Mommy Makeover Specials until May 31st, 2022!
As all mothers are beautiful in their own way, we bring you the Revivify Mommy Makeover Specials.
Whether you are a soon-to-be mom, a new mom, or a great-grandma, you are incredible.  Mothers come in all shapes and sizes, ages, nationalities, and backgrounds but one special moment binds them together, motherhood.  The love and wonder that fills our hearts are like nothing else in the universe.  Many of us will admit that being a mother is much more challenging than we ever imagined but worth every moment.
As a mother of three, Dr. Lubna Elahi can relate to all of us mommies in our search to fulfill all of the daily responsibilities and never finding enough "me time".  She encourages all mothers to applaud themselves for their everyday triumphs both big and small.  Most importantly, never forget to make time for yourself!  May this month of Mother's Day mark the difference in your health both inside and out.  You are incredible and deserve to be happy and healthy.  As true beauty comes from within, Dr. Elahi will help you care for yourself from both a medical and aesthetic perspective.  Check out our Mommy Makeover Specials and contact us to book an appointment.
At Revivify Medical Spa in Beaumont, Texas, we make cutting-edge, luxurious medical spa treatments affordable. We offer equal or better medical-grade treatments to those found at the top Houston medical spas. No need to drive long distances! Revivify Medical Spa is the highest-rated, most trusted medical spa in Southeast Texas.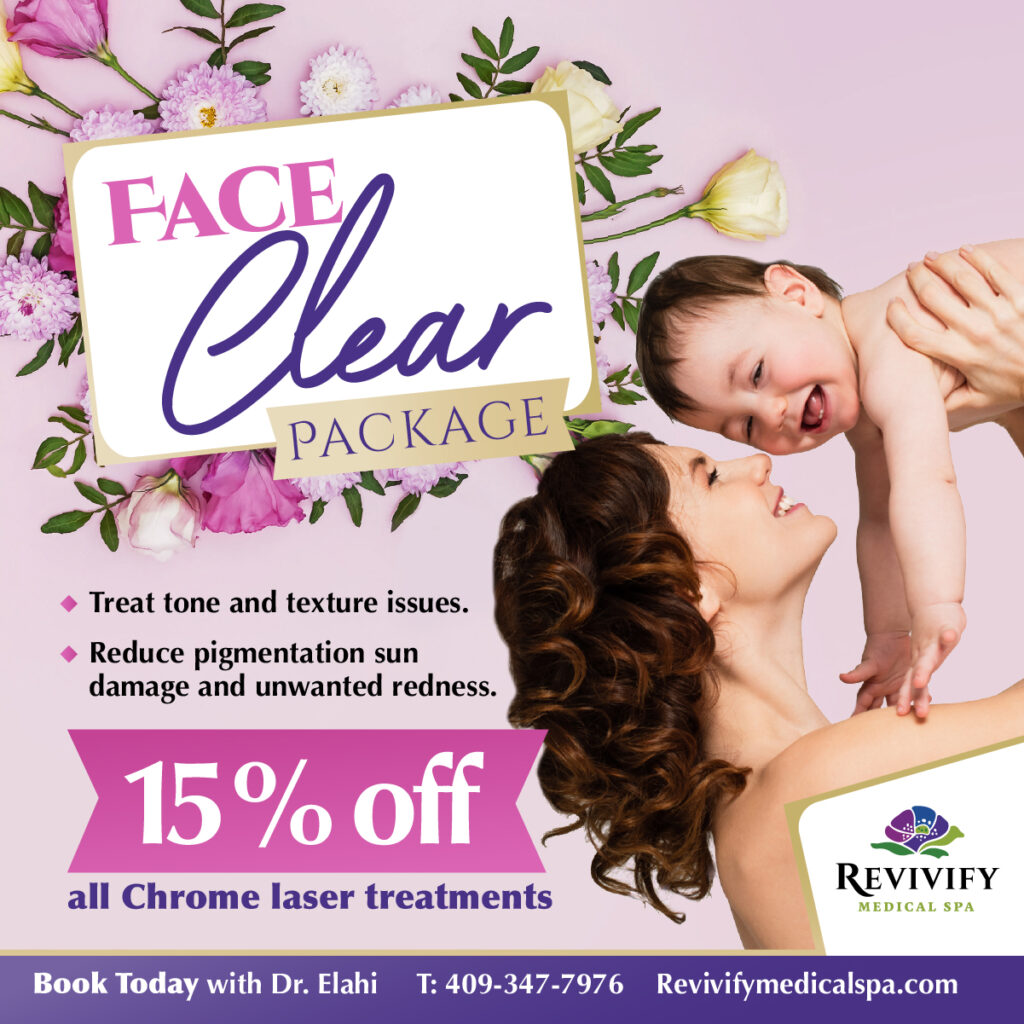 15% off all Chrome laser treatments. Treat tone and texture issues. Reduce pigmentation sun damage and unwanted redness.
15% OFF!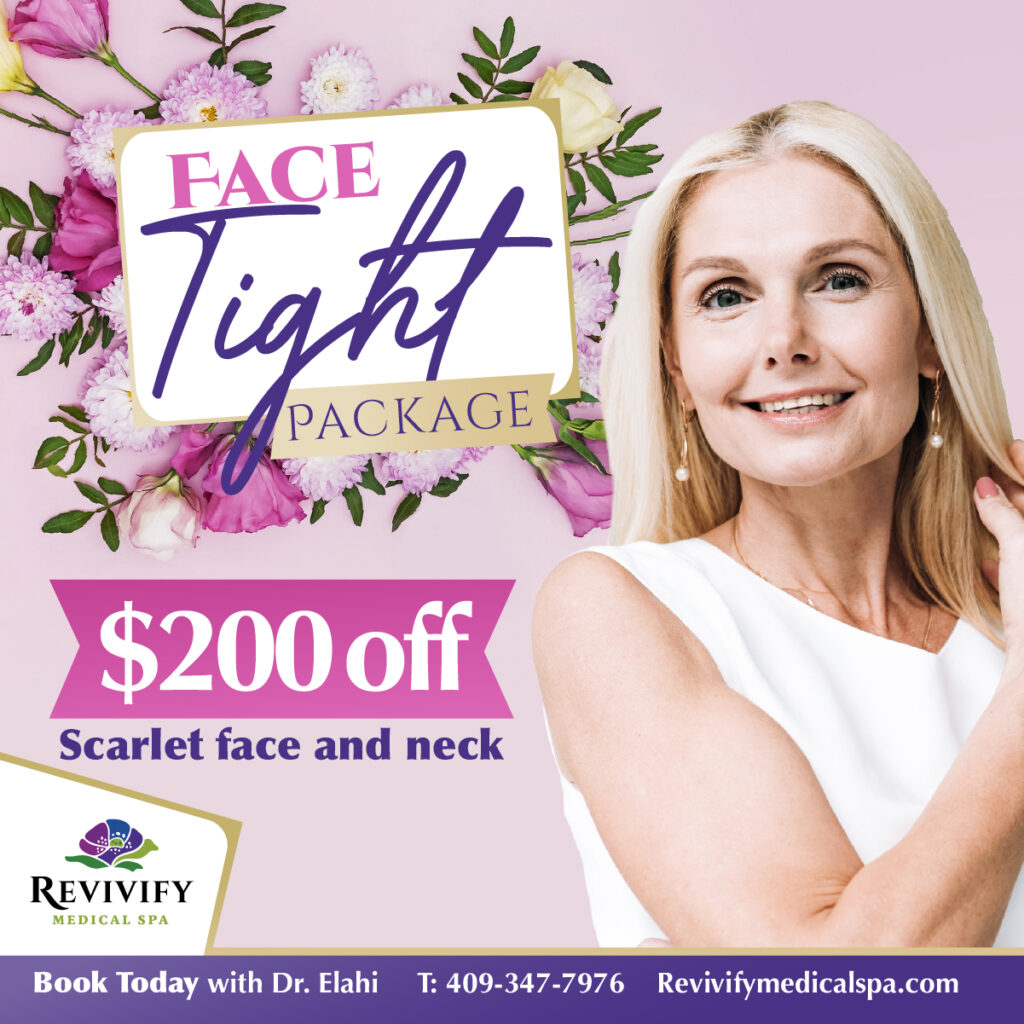 $200 OFF our fabulous Scarlet treatment for the Face and Neck.
$200 OFF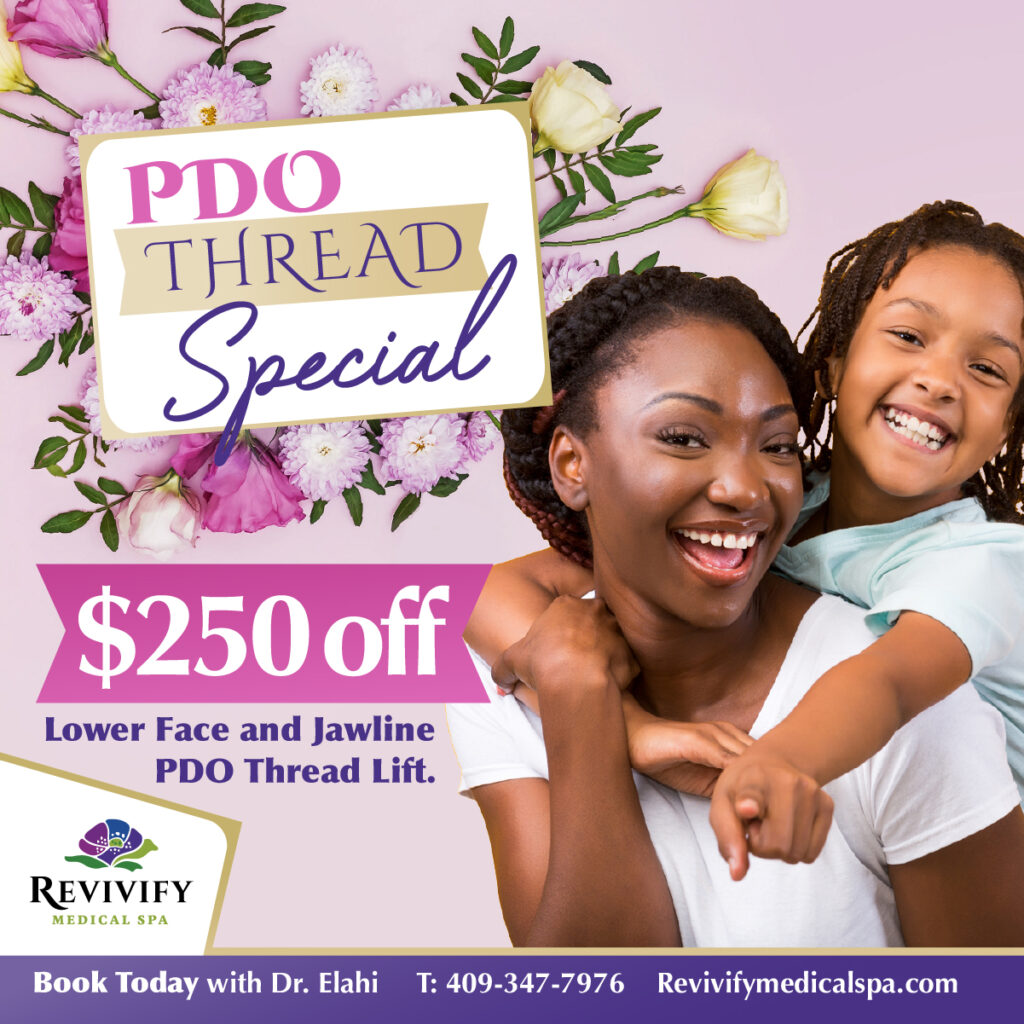 Get $250.00 OFF our Lower Face and Jawline PDO Thread Lift.  Turn back time!
$250 OFF
Face Transformation Package
Get a full facial transformation to rejuvenate or correct/enhance for only $1799.
Choose your areas of concern:
Under Eye Circle Treatment
Lip Augmentation with Filler
Cheek Augmentation with Filler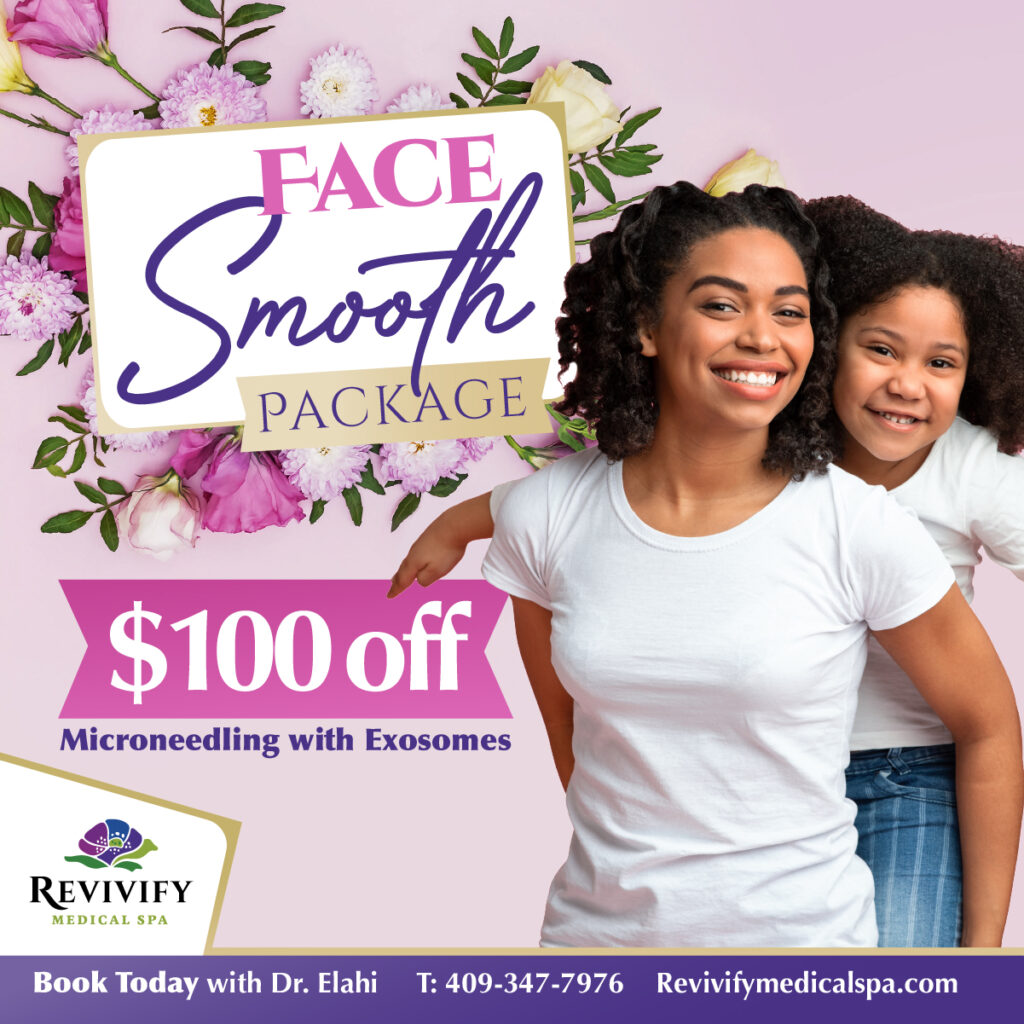 Get $100 OFF a Microneedling treatment with Exosomes packed with additional rejuvenation powers.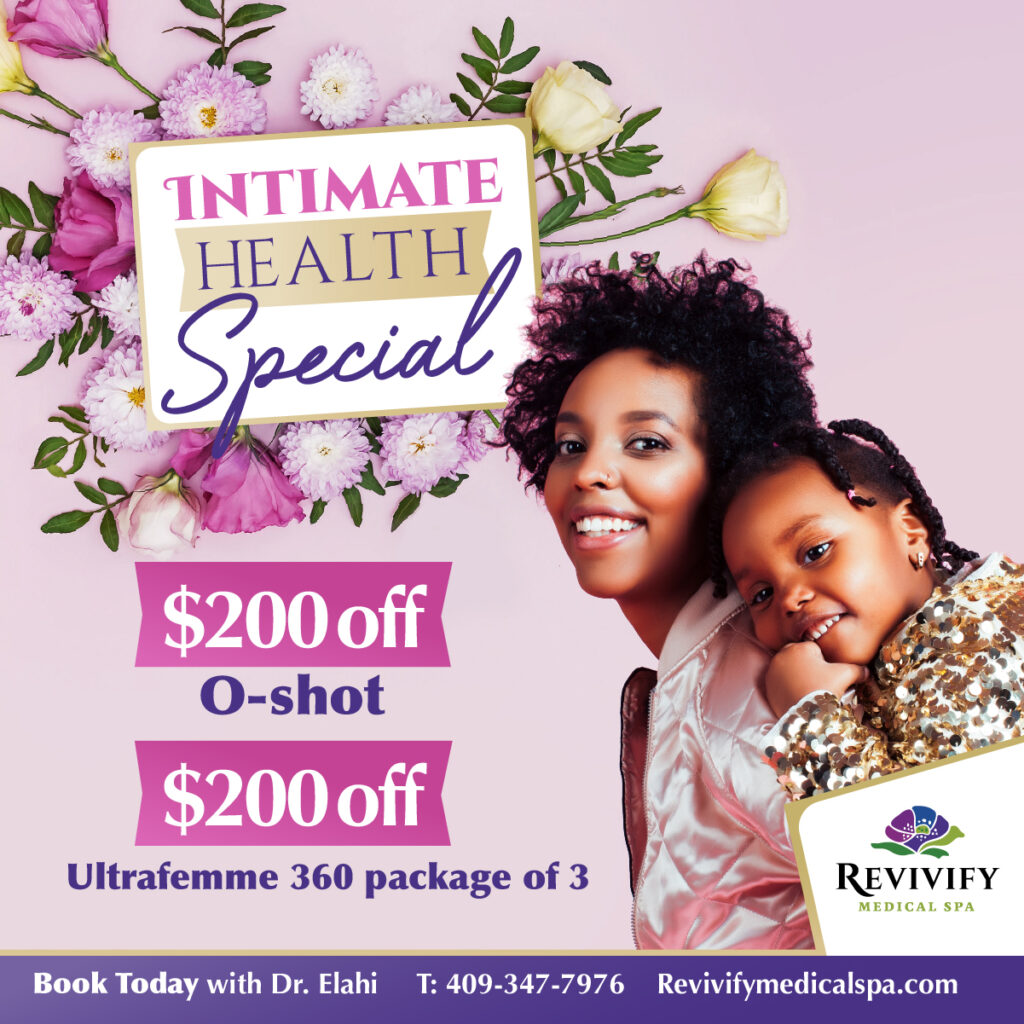 Get that prepregnancy vaginal wellness back!
$200 OFF O-shot
$200 OFF Ultrafemme 360 package of 3
Board Certified Aesthetic Medicine Family Physician
I will make your visit Comfortable, Affordable, and Memorable.
Special Terms & Conditions
All standard terms and conditions apply
Promotions are not retrospective.
In order to claim a special, you must purchase the offer upfront.
Promotions cannot be combined.
We reserve the right to modify or terminate a special at any time.
The expiration date is May 31, 2022.