Enjoy Glowing Skin All Over
GET TO KNOW ABOUT SCARLET SRF BODY.
Youth and beauty don't just belong to the young. Our Scarlet SRF skin rejuvenation treatment brings the life back to your look — and your outlook on life.
What is Scarlet SRF?
Scarlet SRF treatments deliver thermal radiofrequency energy to the deepest layers of the skin via microneedles. Scarlet SRF penetrates the outer skin layer and epidermis, sending rapid, safe, and gentle pulses of radiofrequency heat to the treatment area.
The combined mechanical action of the microneedles and thermal action of radiofrequency simultaneously promote collagen growth and facilitate noticeable skin rejuvenation with little to no downtime.
Without surgery or the use of harsh chemicals, we can rebuild the skin structure and redefine skin laxity, texture and tone. We can minimize pores and reduce scarring.
We can even redefine and contour your skin, doing away with fat pockets and making you look and feel your very best.
SCARLET SRF BODY BEFORE & AFTER GALLERY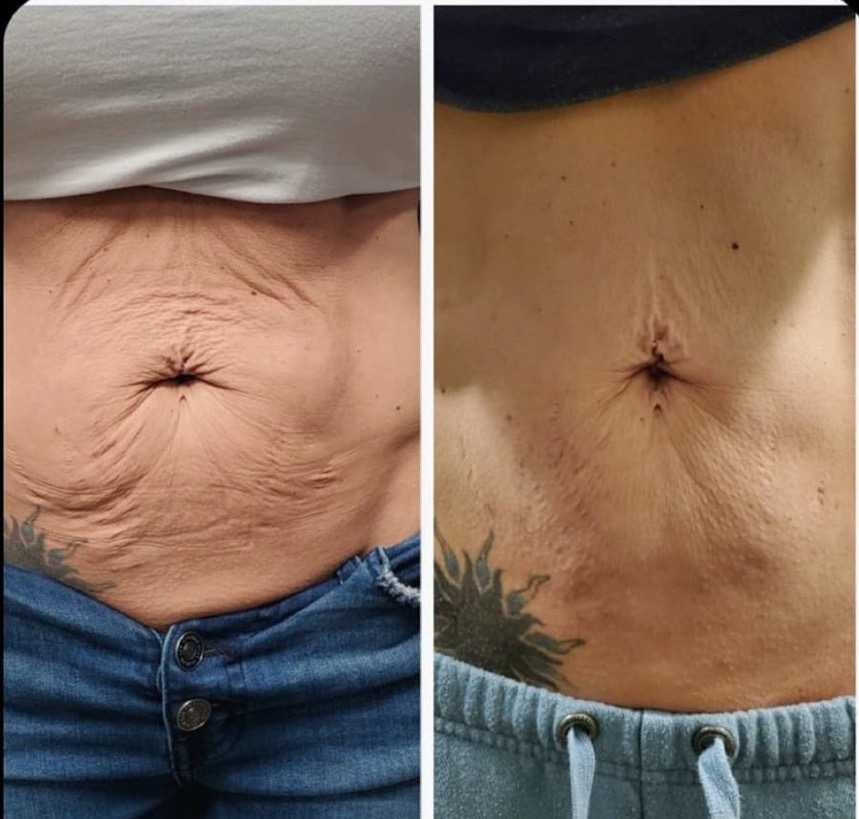 At Revivify Medical Spa in Beaumont, Texas, we offer MEDICAL GRADE AESTHETICS AND REGENERATIVE MEDICINE at the most reasonable prices.
How Does Scarlet SRF Body Work?
How does it Work?
Scarlet SRF body treatment uses bipolar radio frequency (SRF) technology delivered via microneedles to coagulate dermal collagen and elastin fiber in skin. This rejuvenates existing dermal fibers while also producing new collagen and elastin fibers, which tightens and improves the texture and appearance of your skin.
WHO IS A GOOD CANDIDATE FOR Scarlet SRF?
Is it right for me?
Scarlet SRF body treatment is safe for all skin colors. Since the technology uses electric signals, it does not damage any native skin pigment, making it safe for everyone. Scarlet SRF was originally cleared by the FDA for scalp skin tightening, face skin tightening and lifting, double chin, neck and body skin tightening. It is also clinically shown to improve rosacea, acne vulgaris, melasma and mottled telangiectasia. Scarlet SRF improves skin texture, pores, photo-aging, scars and striae.
"I strive to help my clients reach their desired goals through personalized guidance, relentless work, compassion and understanding."
Dr. Lubna Elahi