Alma TED Hair Restoration
Painless and needle-free hair restoration is now a reality with Alma TED's ground-breaking hair restoration treatment.
What is Alma TED?
Alma TED Hair Restoration is an ultrasound-based system that combines the power of soundwaves and air pressure to help deliver a potent patented topical hair care formula deep into the scalp to stimulate hair follicles leading to hair regrowth and improve the appearance of hair.
How Does Alma TED Hair Restoration Work?
TED stands for Transepidermal Drug Delivery. This advanced technology uses a unique combination of acoustic soundwaves, air pressure, and powerful hair care formula that synergize to increase blood flow to hair follicles and improve your scalp's health.
The Alma device drives the active components of the hair care formula deep into the scalp allowing higher absorption rates. As a result, the treatment effectively stimulates hair follicles so you can enjoy thicker, stronger, fuller, healthier hair.
Alma TED procedure is unique because it does not involve blood draw or needles, is painless, and provides excellent hair restoration benefits without the shedding associated with other hair restoration procedures.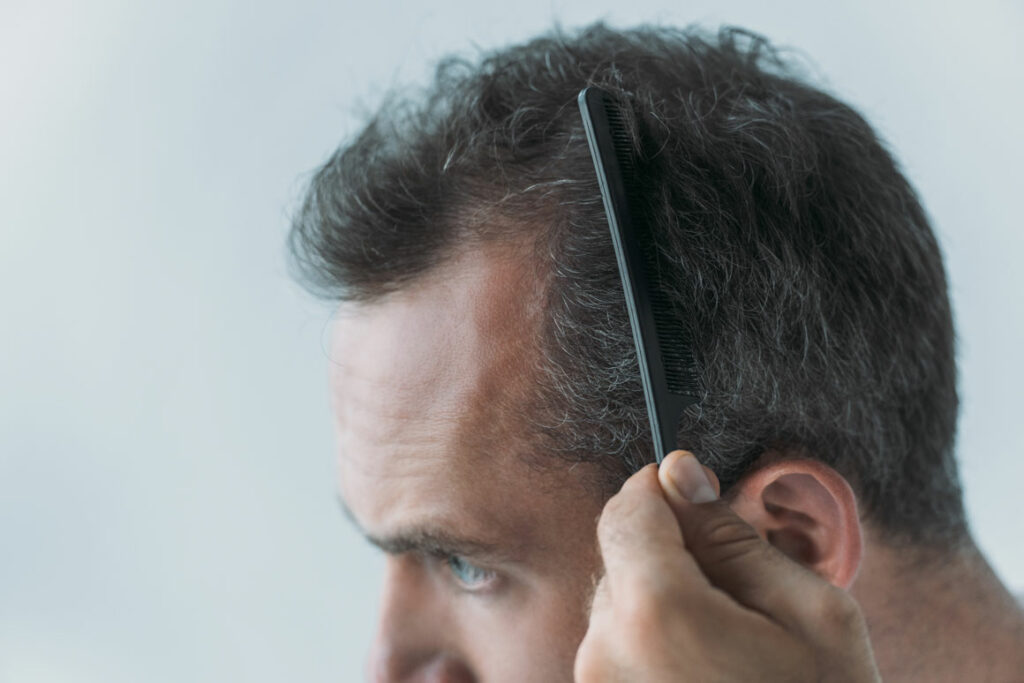 At Revivify Medical Spa in Beaumont, Texas, we offer MEDICAL GRADE AESTHETICS AND REGENERATIVE MEDICINE AT the most reasonable prices.
What Does It Treat?
TED effectively treats several non-scaring alopecias in both men and women, including male and female patterns baldness or androgenetic alopecia. It also restores stress related hair loss or generalized thinning.
"I strive to help my clients reach their desired goals through personalized guidance, relentless work, compassion and understanding."
Dr. Lubna Elahi
What to Expect?
Alma TED Hair Restoration is a highly personalized treatment. As such, we will assess your scalp condition during your initial consultation and define unique treatment goals.
Treatment sessions are quick, typically lasting 20-25 minutes. The procedure doesn't involve needles, and there won't be any trauma to the scalp. Many of our patients describe the experience as pleasant and relaxing.
You can expect to feel a warm sensation and a ringing sound during your session, and your hair will be slightly damp at the end. However, there is no downtime, so you can return to your regular daily activity immediately after your treatment.
The only requirement is to have a clean scalp on the day of your treatment
You will start noticing improvements as early as 2-weeks after your first treatment, and most patients see noticeable improvements one month after the initial treatment, including decreased shedding, increased hair growth, improved scalp health, and hair texture.
The number of treatment sessions will depend on your unique concerns and goals. However, most patients see the best results after three sessions spaced one month apart. Maintenance treatments are highly recommended for continued results.
Am I A Good Candidate?
Alma TED Hair Restoration is ideal for any patient experiencing early stages of hair loss, thinning hair, and shedding who wants to improve their hair's overall thickness and appearance.
Book a Free Initial Consultation
If you are one of the estimated 80 million Americans experiencing hair loss and are looking for a safe, painless, and effective hair restoration treatment, book an appointment with us, we are here to help.