VI Peel
You asked for it, and we listen! Revivify Medical Spa is thrilled to offer the VI Peel, the number one rated, painless medium depth, medical-grade chemical peel on the market.
Instantly improve your skin's tone, texture, and luminosity while protecting it from premature aging.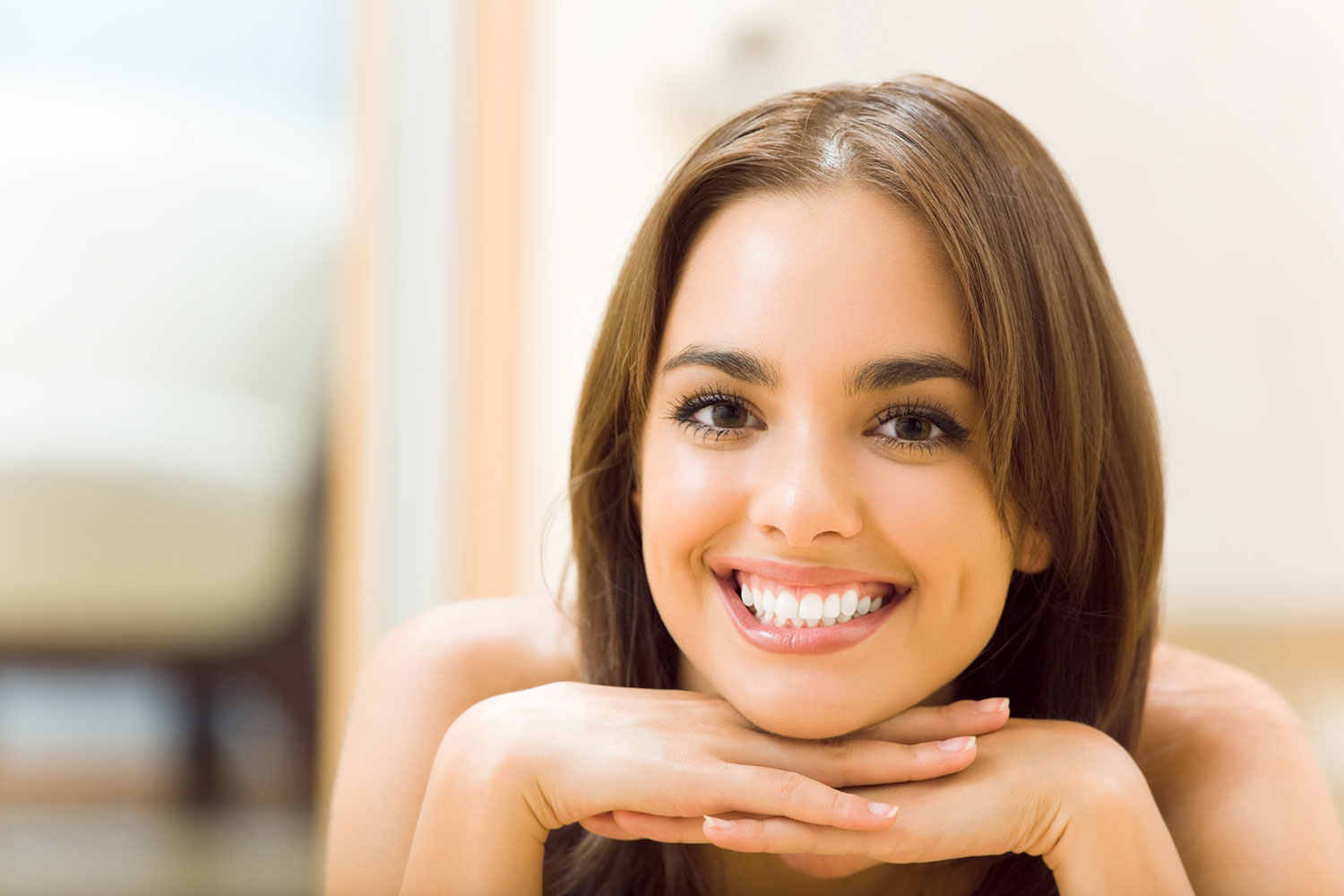 What Is VI Peel?
The VI Peel is a skin resurfacing chemical peel safe for all skin types and ethnicities. The combination of high-quality ingredients helps stimulate new collagen production and increases cellular turnover. The treatment addresses several skin conditions, including fine lines and wrinkles, aging skin, active acne, acne scarring, hyperpigmentation (brown spots) due to sun damage, and melasma.
The VI Peel focuses less on peeling the outer layers of your skin and more on infusing the skin with active ingredients that help protect and restore your complexion.
Unlike single acid peels, the VI Peel expertly combines five highly effective acids to address multiple skin concerns.
Retinoic Acid – Penetrates the skin, blocking melanin production and increasing cell turnover
Trichloroacetic Acid (TCA) – Targets the signs of aging by exfoliating the skin and boosting collagen
Salicylic Acid – Deep cleans your pores and helps prevent inflammation by suppressing sebum production, killing harmful bacteria
Phenol – Thanks to its numbing effect, it lessens the burning sensation making VI Peel practically painless
Ascorbic Acid (Vitamin C) – Powerful antioxidant that protects your skin from free radicals, evens out your skin tone and helps protect your skin from future damage.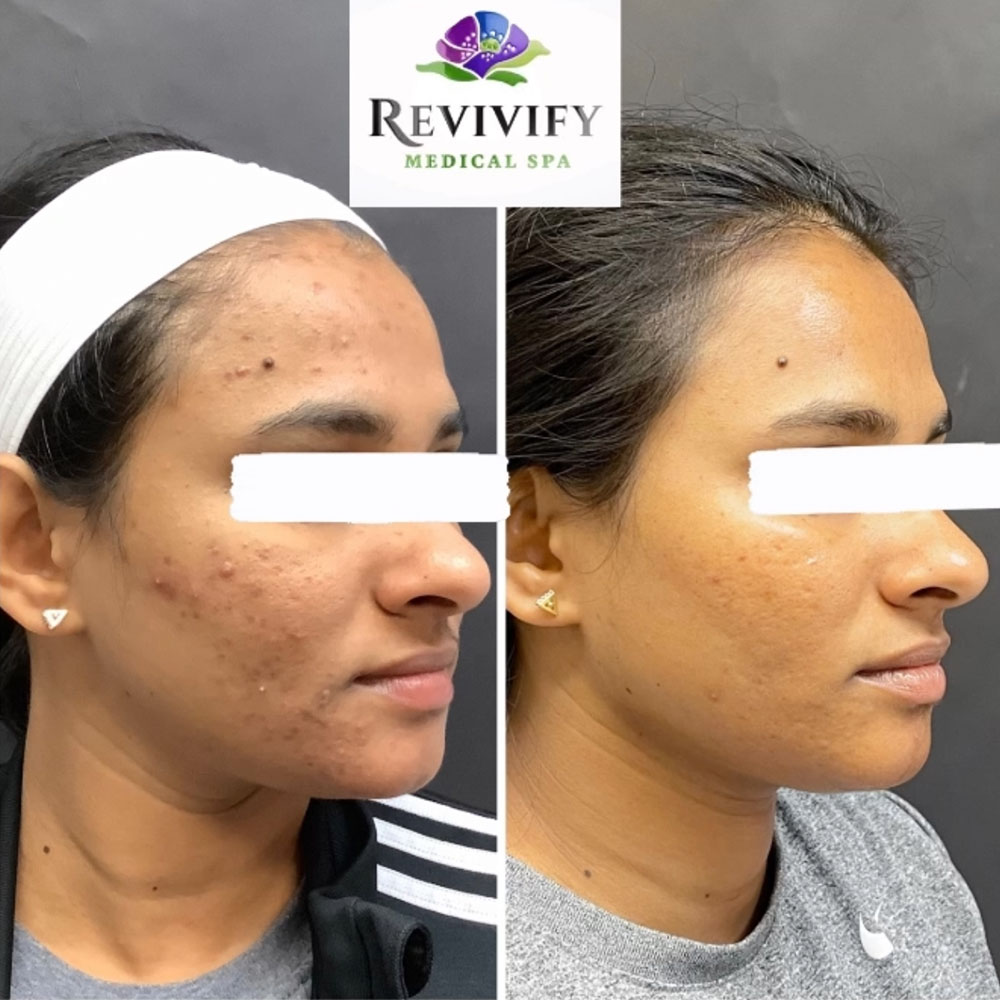 Benefits of the VI Peel
The VI Peel is unique because it offers five different custom blends to address and correct specific skin concerns.
VI Peel Original – For Improved Tone and Texture
This is a unique synergistic blend of ingredients suitable for all skin types and ages. This peel will visibly improve your skin's texture, tone, and clarity and help protect it from future damage.
Ideal for Treating:
Sensitive Skin
Rough Texture
Early Signs of Aging
Keratosis Pilaris
At Revivify Medical Spa in Beaumont, Texas, we offer MEDICAL GRADE AESTHETICS AND REGENERATIVE MEDICINE AT the most reasonable prices.
VI Peel Advanced – For Enhanced Collagen Stimulation
Specially formulated to combat skin aging. This powerful blend can penetrate deep within the skin, helping to soften fine lines and wrinkles from within. The VI Peel Advanced also stimulates your body's collagen production and increases cellular turnover resulting in a fresher, more youthful appearance.
The perfect option for anyone over 40 looking to:
Combat aging skin
Reduce wrinkles and fine lines
Restore skin's elasticity
VI Peel Precision Plus – Skin Discoloration
Its formula uses a dual booster system to suppress the production of melanin pigments and promote rapid cell turnover for a brighter, more even tone skin.
Anyone over 18 years can benefit from this advanced skin discoloration peel.
VI Peel Precision Plus treats any pigmentation irregularities, including:
Sunlight-induced hyperpigmentation
Melasma – a common skin condition where brown patches appear on the skin
Post-Inflammatory Hyperpigmentation (PIH)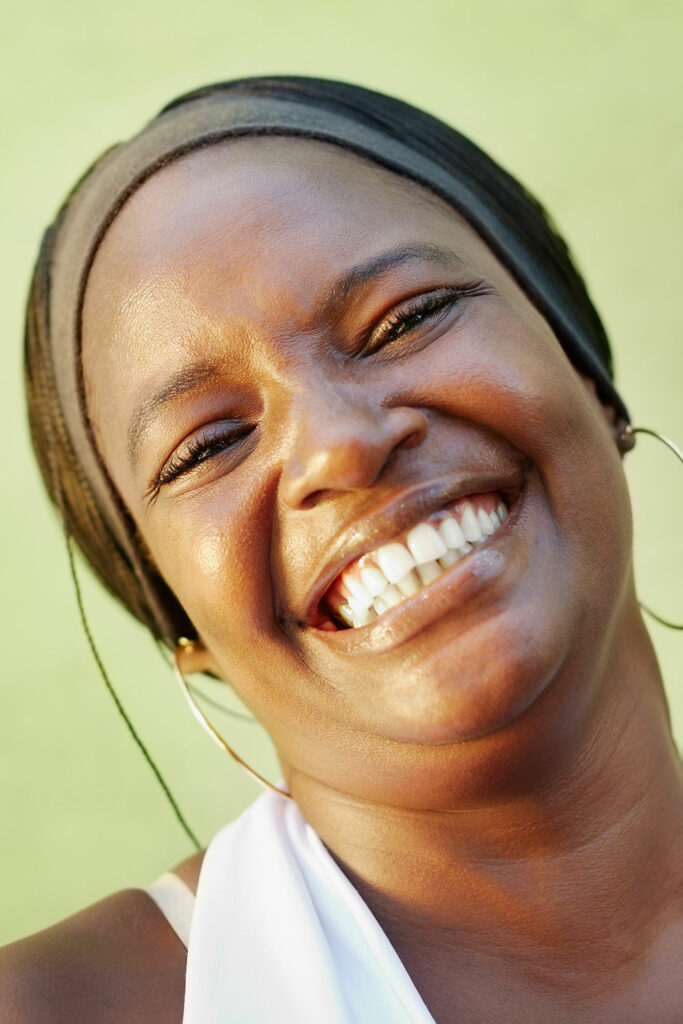 VI Peel Purify – Targets Active Acne and Oily Skin
This highly effective facial treatment effectively treats active acne and acne-prone skin by combining the original VI Peel formula with the power of kojic acid, benzoyl peroxide, and hydrocortisone.
Ideal for treating the following skin concerns:
Active acne, including teen acne
Breakout-prone skin
Oily and congested complexions
VI Peel Purify with Precision Plus – Advanced formula for Acne and Acne Scarring
This is our most advanced acne solution that will eradicate active acne and help smooth textural scarring and treat Post-Inflammatory Hyperpigmentation (PIH) caused by acne breakouts.
The treatment is highly effective in addressing the following concerns:
Adult Acne
Acne Scarring
Acne with Hyperpigmentation
Excessively Oily Skin
"I strive to help my clients reach their desired goals through personalized guidance, relentless work, compassion and understanding."
Dr. Lubna Elahi
What To Expect from Your VI Peel Treatment
A VI Peel treatment typically takes about 30 minutes, and thanks to the addition of phenol, the procedure is usually painless.
We personalize each treatment to address your unique concerns. Although the procedure will differ depending on your needs, there are specific common steps that must take place, such as:
Our practitioner will clean your skin to remove any dirt, oil, and traces of makeup
Then we will apply two layers of the unique blend of ingredients for your VI Peel
The VI Peel is a lean-on treatment. Our practitioner will advise you when you can wash your face, usually after 4 to 6 hours
During the procedure, you may experience the following:
Tingling or numbing sensation
After applying the second layer, it's normal for your skin to turn white, an effect known as "frosting"
After the Treatment
Your skin will typically start peeling about three days after the procedure, but this process may take up to 5 days for some.
Who is a Good Candidate for the VI Peel?
Almost anyone is a good candidate for the VI Peel. The procedure provides excellent benefits for all skin types regardless of ethnicity.
Schedule an appointment for a free consultation to find out if VI Peel is suitable for you!
WANT TO KNOW IF YOU ARE A GOOD CANDIDATE FOR GETTING THE VI PEEL?
Contact us with your questions today!