Subnovii Plasma Pen by Cartessa
Revivify Medical Spa
Let us help you turn back the hands of time!
Regain your youthful appearance without surgery by Subnovii Plasma Pen.
This advanced, non-invasive, skin lifting, skin tightening, and rejuvenation method treats wrinkles and sagging leaving your skin looking years younger.
Skin Resurfacing with Subnovii Plasma Pen
The Subnovii™ pen is the first FDA-approved handheld plasma device used to perform fibroblast therapy, an advanced technique used to stimulate collagen. This skin tightening treatment will treat wrinkles, sagging skin around eyes, mouth and neck.
The Subnovii™ plasma pen utilizes an exclusive low-frequency technology that delivers plasma energy to the deep layers of the skin. The treated area is subject to microtrauma, which stimulates collagen production while at the same time smoothing and contracting the surrounding connective tissue.
The damage to the upper layer of the skin is minor and will heal in a few days leaving your skin visibly firmer and more youthful-looking.
What Are the Benefits of our Subnovii™ Plasma Pen?
The Subnovii™ plasma resurfacing treatment offers a targeted treatment approach; therefore, you can treat specific areas without risk of harm to the surrounding tissue.
There is little downtime associated with this skin treatment, with most patients recovering within 10-12 days
The therapy is beneficial to treat the following signs of skin aging:
• Peri-oral wrinkles (lines that form around the mouth)
• Crow's feet (wrinkles around the eyes)
• Forehead lines
• Smile lines (creases that run from the side of the nose down to the edge of the mouth)
• Necklines
• Upper and lower eyelids (non surgical blepharoplasty)
• Jawline tightening
• Acne scars
• Stretchmarks
Who is a Good Candidate for the Subnovii

™ Fibroblastin Treament?
Treatment with the Subnovii™ pen is recommended for anyone who is has localized skin concerns. Treatment can be applied to most skin tones, and since it's a non-invasive therapy, most healthy adults are good candidates.
However, the best way to determine if you are a good candidate is to schedule a free consultation.
As with any medical and aesthetic treatment, results vary from one patient to another and are closely linked to the skin condition being treated.
Because the Subnovii™ pen will cause microtrauma to the skin, it's normal for small scabs to form; these will generally disappear within 5-10 days. Additionally, the feeling of tight, itchy skin in the treated area is expected while the area heals.
For most patients, results are visible immediately after treatment and continue to improve over time as collagen production is stimulated, and the treated tissue heals and rejuvenates.
Results will continue to improve up to 6 months after treatment.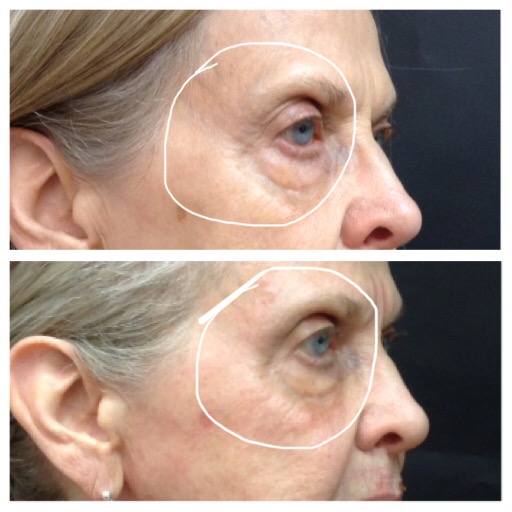 Fortunately, at Revivify Medical Spa in Beaumont, Texas, we offer the most innovative, noninvasive treatments. We offer the best at the most affordable prices.
SIGN UP FOR A FREE INITIAL CONSULTATION TODAY WITH DR. LUBNA ELAHI!