LASER TATTOO REMOVAL
Everyone Deserves a Fresh Start
What Is Laser Tattoo Removal?
Ink particles from tattoos are too big for the body to remove naturally. This is what gives tattoos their permanent quality.
Laser tattoo removal is one of the more convenient methods to break down those ink particles, so the body can dispose of them through the lymphatic system.
How Does Laser Tattoo Removal Work?
The procedure uses a high-powered laser to penetrate the skin. The light from the laser passes harmlessly through the skin, but when it encounters ink particles from the tattoo, it forces the pigment to vibrate. This vibration creates heat, which in turn causes the particles to break into smaller fragments that can eventually be removed by the lymphatic system.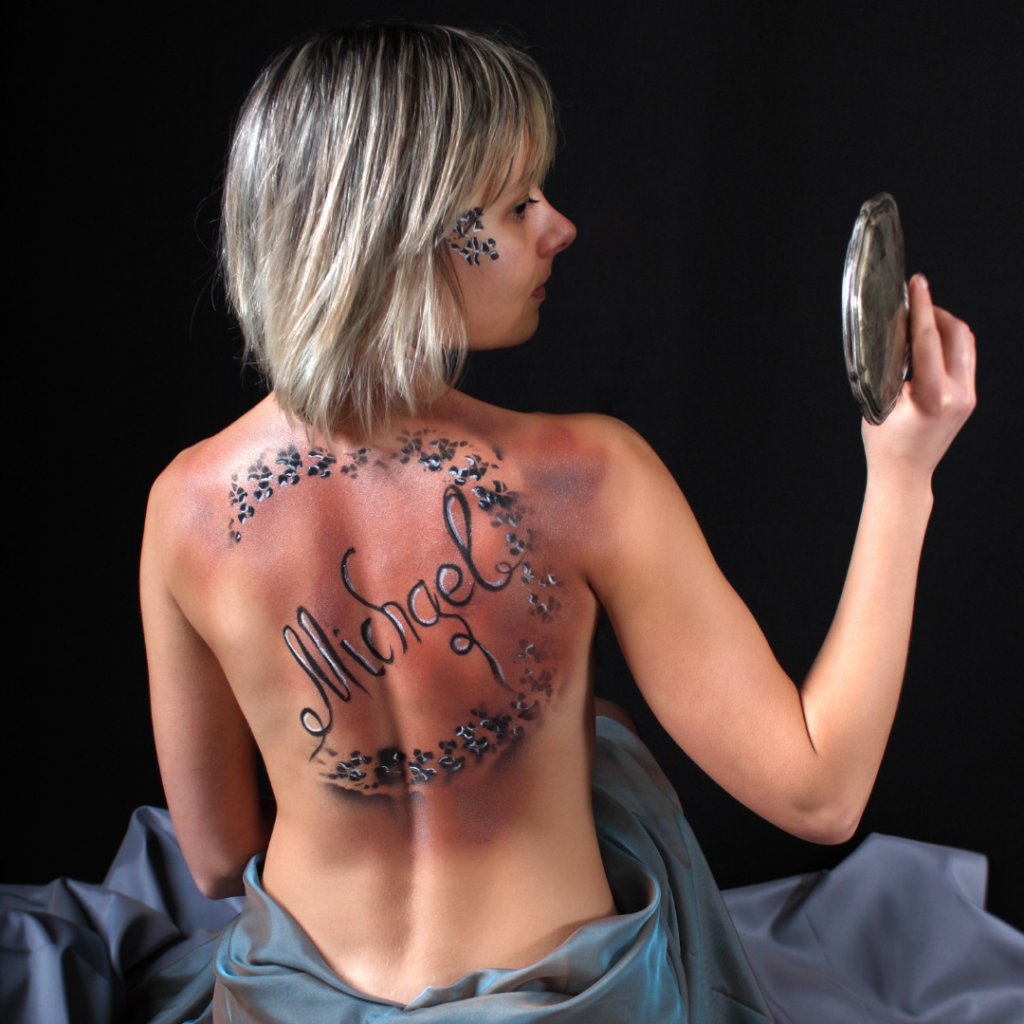 WHAT ARE THE BENEFITS OF LASER TATTOO REMOVAL?
Some Mistakes Don't Need to Be Permanent
There many advantages to tattoo removal, most of which involve the non-surgical nature of the treatment. Amongst the benefits of this treatment we have:
No Scaring
The laser light used in this treatment is programmed not to target skin cells that have no pigmentation from the tattoo. Therefore, the risk of scaring is very low compared to other tattoo removal treatments that use skin sanding.
It's Very Effective
Laser tattoo removal has proven to be very effective at diminishing the appearance of tattoos. With every session, you will see the tattoo gradually fade.
Minimal Recovery
The treatment is precise so only the area where the tattoo is located will be affected. You will need to protect your skin from sunlight for a few days. And you may experience some redness or tenderness in the area, but these should subside within a few days.
It's Safe
Laser tattoo removal treatments are the safest way to get rid of unwanted tattoos as there is little risk for infection, there few undesirable side effects, and slight pain associated with the treatment.
Because the stain originates in the interior of the tooth, professional whitening treatments like laser teeth whitening are needed to remove them. The use of whitening toothpaste's or whitening strips will not remove them.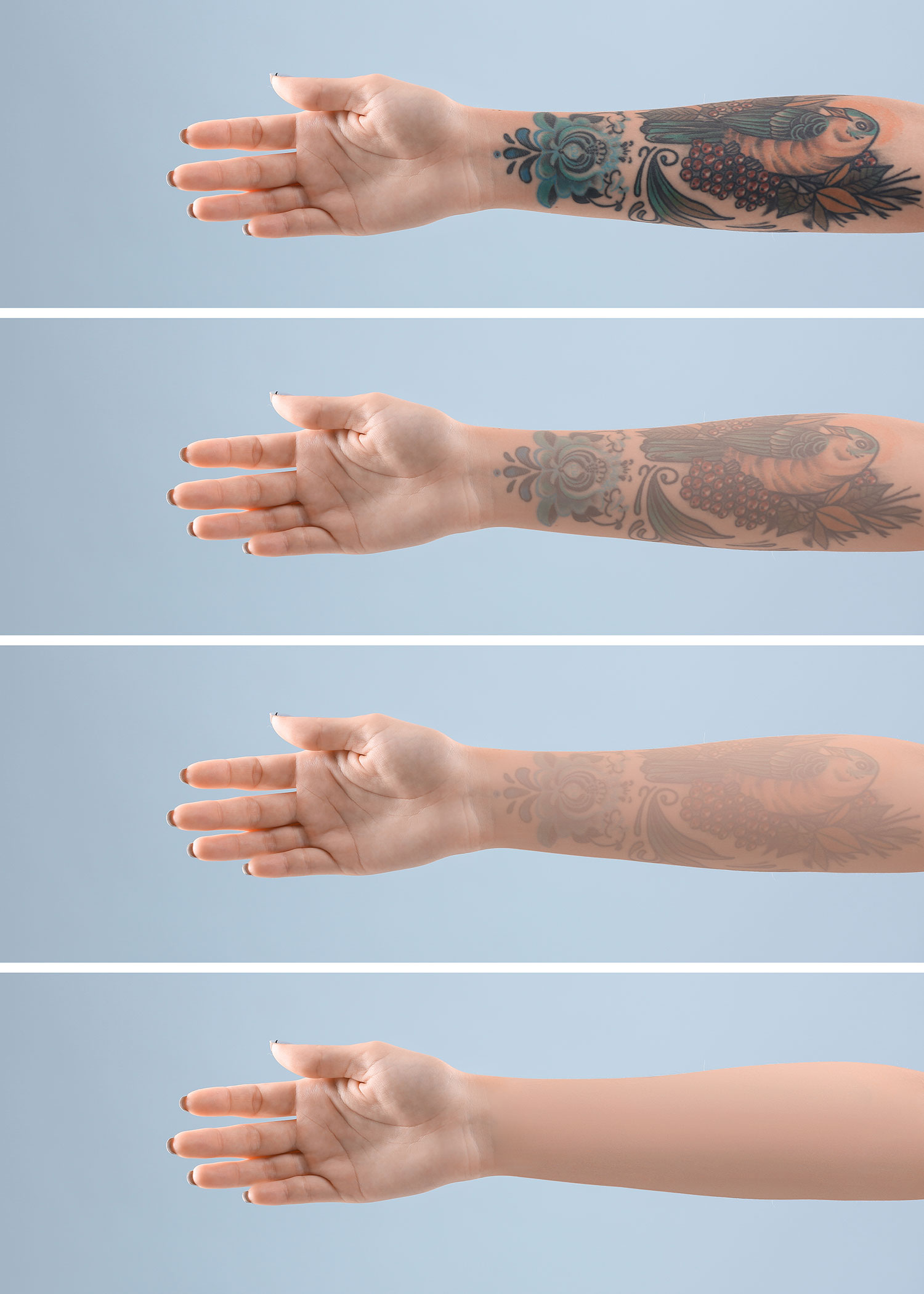 The length of each session varies but generally last between 20 minutes up to one hour. The results of laser tattoo removal are gradual, you can expect to see the pigmentation fade with each treatment, as your body starts removing the broken-up pigment particles.
TATTOO REMOVAL BEFORE AND AFTER
REAL PEOPLE HAPPY TO SHARE THEIR RESULTS!
YOU DON'T HAVE TO GO TO BEVERLY HILLS!
You can get your Tattoo Removal Treatment right here in Beaumont, Texas!
WANT TO KNOW IF YOU ARE A GOOD CANDIDATE FOR GETTING A TATTOO REMOVAL?