ViVi Nonsurgical Facelift
ViVi Means Alive!
What if you could turn back time to look up to ten years younger?  Now, what if it didn't have to involve a scalpel to obtain your desired results?  Introducing the ViVi Nonsurgical Facelift, an exclusive nonsurgical facelift treatment brought to you exclusively by Revivify Medical Spa.  Find out out the ViVi and contact us for a free initial consultation to know if it's right for you.
What is The ViVi Nonsurgical Facelift?
The ViVi Nonsurgical Facelift is an exclusive in-office procedure facelift that is customized for each patient's needs by our own Dr. Lubna Elahi.
This custom treatment is designed to rejuvenate the facial features by focusing on the organic structure of the face from the chin to the temples, this area is commonly referred to as the "V" shape of the face.
A Specially Customized Treatment for Unique YOU!
Every patient is different, for this reason, the treatment is customized to address the specific needs of each patient. After an initial evaluation Dr. Elahi will create a custom treatment which may include one or more of the following:
PDO Threads Lift
Dermal Fillers
PRP Injection
Neurotoxin like Botox
ViVi NONSURGICAL FACELIFT BEFORE & AFTER GALLERY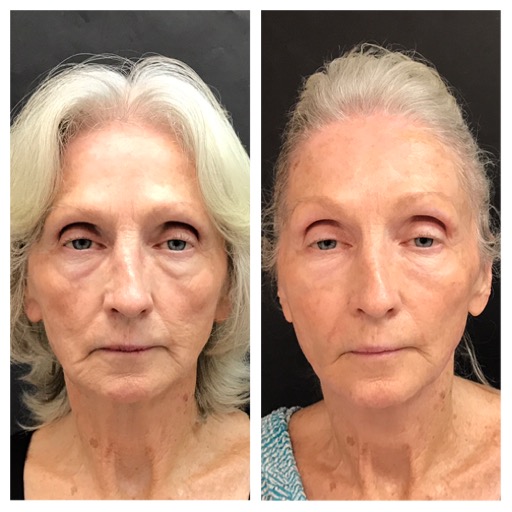 At Revivify Medical Spa in Beaumont, Texas, we offer MEDICAL GRADE AESTHETICS AND REGENERATIVE MEDICINE AT the most reasonable prices.
GET THAT YOUTHFUL V-SHAPE BACK!
There's no need to let nature take it's course
Over time our skin loses its collagen and elastin leading to loss of elasticity and tightness which creates both fine lines and deep creases. Additionally, the fat stores that give our face a healthy volume also decline with age, causing subtle changes in our facial structure over time.
There is also bone loss leading to a lack of structural support.
When we lose facial volume and elasticity, our face no longer exhibits the facial contours that we associate with youth. Instead, our cheek pads lose their plump, elevated position causing our face to sag. This sagging effect can also make our lower eyelids appear puffy or hollowed, drawn and tired. The V of a youthful jawline starts to invert.
Other factors including sun damage, stress, genetics, hormone imbalance, and smoking can also contribute to early aging making us look older than we are.
Thankfully, the ViVi Nonsurgical Facelift addresses all these problems without surgery, lengthy recovery times or complications. In a short amount of time, you will see dramatic results, your wrinkles will be significantly reduced, your jawline will be more defined, and your face will once again have a healthy volume, no more saggy cheeks, and prominent nasolabial folds.
"I strive to help my clients reach their desired goals through personalized guidance, relentless work, compassion and understanding."
Dr. Lubna Elahi
Why the ViVi is an excellent option

Benefits of the ViVi Nonsurgical Facelift:
This procedure offers many benefits including:
Help with fine lines and deep wrinkles
Fill in facial grooves
Restore volume to the cheeks
Eliminate hollows and dark circles under the eyes
Define the jawline
What to Expect
Depending on the individual treatment plan, each session can last between 1-2 hours.
Local anesthesia vs. general anesthesia is used
There is no downtime so you can return to your regular activity immediately after the session
Results from your ViVi Facelift can be seen immediately
Depending on the extent of the correction and the specific injectables used you can expect results to improve over the following weeks to months.
As the body's collagen production is stimulated the benefits will continue to improve and may last for up to 18-24 months.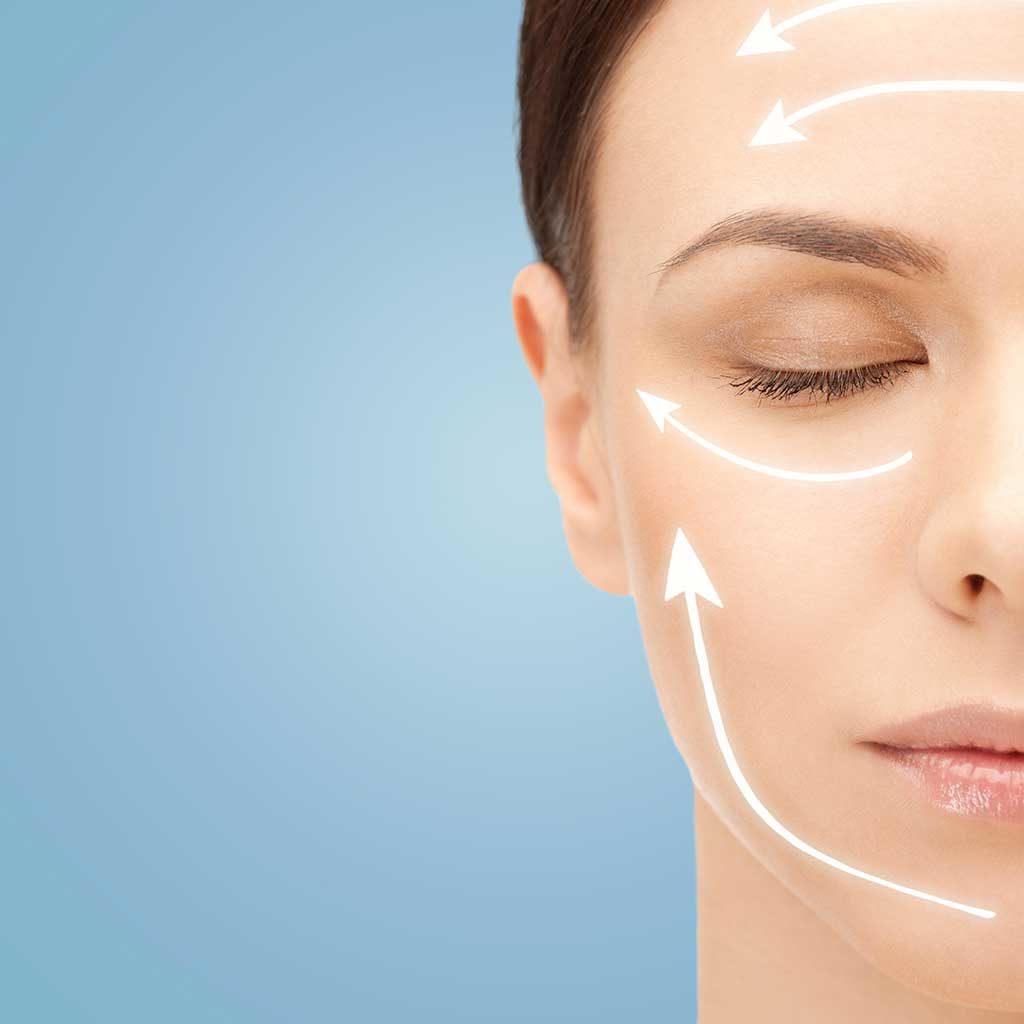 Your ViVi Nonsurgical Facelift Initial Consultation

Your initial consultation to see if the Vivi Facelift procedure is right for you is free of charge.
During the consultation, Doctor Elahi will perform an evaluation of your skin and facial structures to determine which treatment plan will work best for you. She will also review your medical history to determine if you are a good candidate for the treatment.
Wanto to Know if You are a Good Candidate for Getting a ViVi?
Contact us with your questions today!