Skinwave Facial Hydration Treatment by Cartessa Aesthetics
Five Steps to Beautiful Skin!
Introducing the most advanced water-based facial guaranteed to give a glowing, hydrated complexion.
Move over, Hydra Facial, you've been upstaged by Skinwave Facial!
What is SKINWAVE FACIAL?
Skinwave is the most advanced medical-grade exfoliating, hydrating, and anti-aging non-invasive facial treatment offered by Cartessa Aesthetics™, the leading distributor of aesthetic medical devices.
Skinwave is a multi-dimensional aqua delivery system that gently removes impurities and nourishes skin with proprietary solutions that leave your skin cleansed, hydrated, and revitalized.
We invite you to get to know the new multi-dimensional aqua facial system that makes all other facial treatments look "watered down".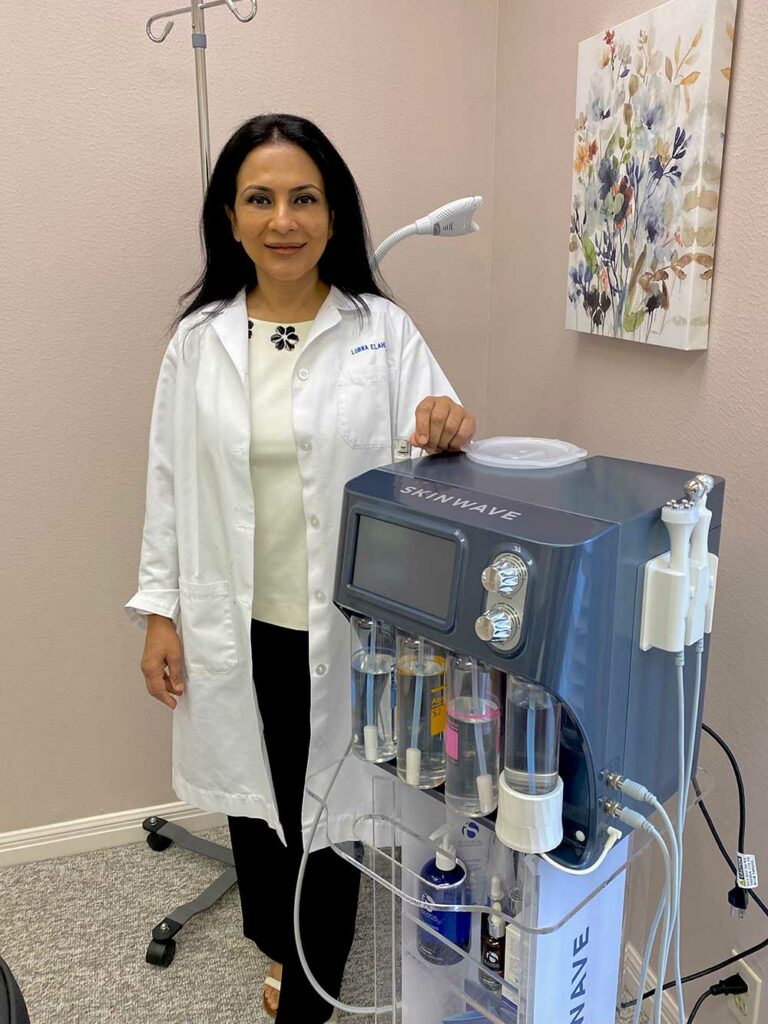 At Revivify Medical Spa in Beaumont, Texas, we offer MEDICAL GRADE AESTHETICS AND REGENERATIVE MEDICINE AT the most reasonable prices.
SIGN UP FOR A FREE INITIAL CONSULTATION TODAY
How Does Skinwave Work?
Over time oxygen can dry out our skin, causing it to age faster and develop wrinkles. The Skinwave system hydrates your skin and combats the signs of aging.
Skinwave uses a highly concentrated hydrogen water module. When the hydrogen molecules penetrate your pores, they bond with the oxygen present in your skin cells. This bonding creates new water molecules which are later extracted using radial tips.
By removing these newly bonded water molecules, our doctor can gently extract impurities and release the active oxygen which causes skin aging.
Wash Out the Old, Bring in the New Youthful Skin!
"I strive to help my clients reach their desired goals through personalized guidance, relentless work, compassion and understanding."
Dr. Lubna Elahi
What Does the Treatment Entail?
This revolutionary Skinwave facial technology involves a Five-Step System:
Step 1. Deep Cleanse
Step 2. Detoxify
Step 3. Hydrate
Step 4. Plump
Step 5. Massage
Treatment begins with pulses of electricity on your skin. These pulses help open your pores so your skin can absorb the hydrogen molecules and other nutrients applied during the treatment.
Next, the treatment uses three hydrogen-based solutions that are full of antioxidants to hydrate and benefit your skin.
Alpha Hydroxyl Acid (AHA)
This solution will peel and brighten your skin without irritating it.
This solution deep cleans your pores, and it also helps manage oily skin conditions.
Hyaluronic Acid
Applied after the AHA, the hyaluronic acid solution helps reduce inflammation and promotes deep hydration leaving your skin feeling smooth and moisturized.
Lastly, a facial massage is done using the contouring rollers. With massaging motions, the rollers will relax the facial muscles and assist with lymphatic drainage.
The entire process lasts for about 20 minutes. During your initial consultation, our doctor will assess your specific skin needs and adjust the amount of each solution, accordingly, making this a highly personalized treatment.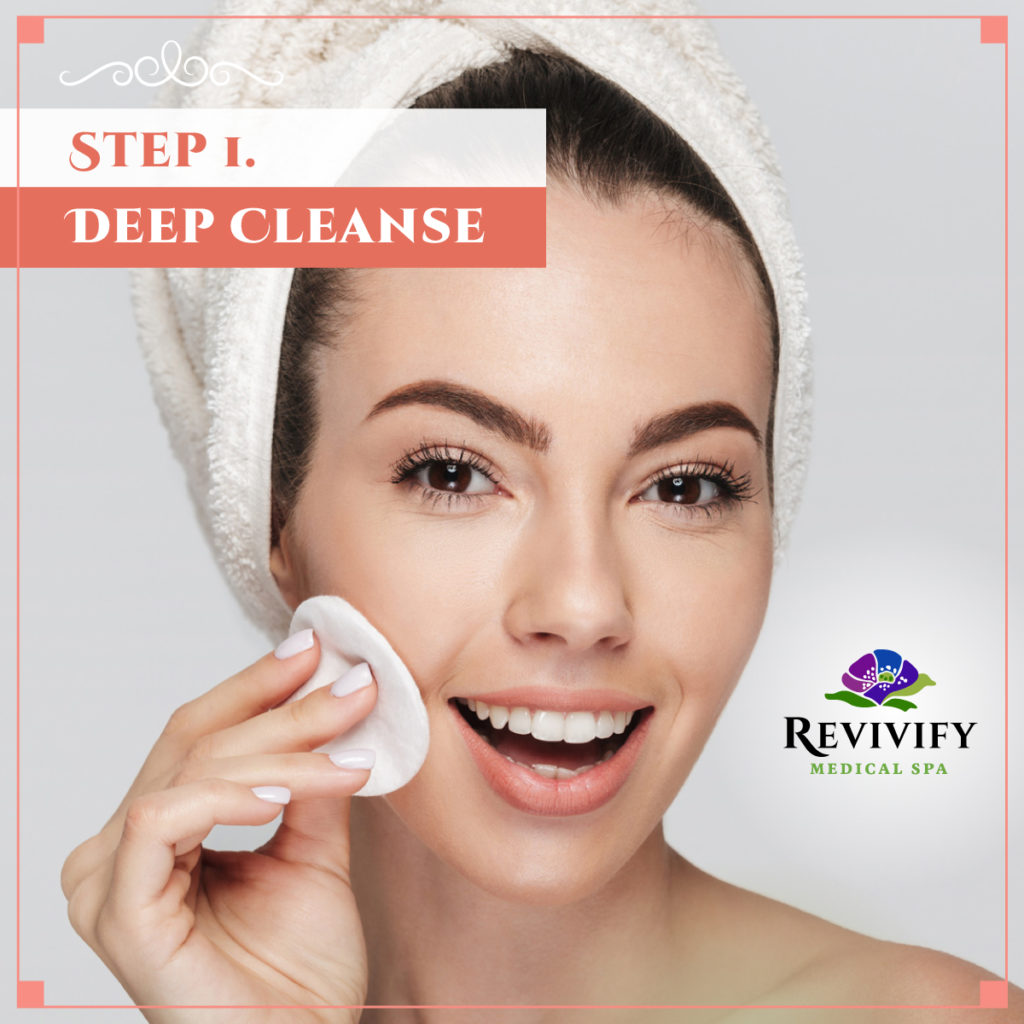 Benefits of the Skinwave Facial
Wash a Wave of New Life to Your Skin!
Our Skinwave facial offers can improve your skin's look and feel in many ways. Along with noticeable improvements to your skin's texture, you will also enjoy:
A healthy, youthful glow
Tighter skin in your face and neck
More relaxed facial muscles
Regulated oil production
Deep Moisturization
Exfoliation
Cleaner skin
How Do I Know if this Will Work for Me?
Is Skinwave Facial Right for You?
Skinwave is a safe and gentle treatment suitable for any skin types. Unlike other therapies, Skinwave won't irritate your skin; in fact, it can help tone down any irritation you might already have.
What to Expect?
The Skinwave facial offers a pleasurable and relaxing experience. The procedure is non-invasive, and there is no downtime.
However, patients are advised to avoid using any prescription product 2-3 days before their Skinwave treatment.
WANT TO KNOW IF YOU ARE A GOOD CANDIDATE FOR FACIAL HYDRATION TREATMENT?
Contact us with your questions today!