CHIN AUGMENTATION WITH FILLERS.
Now You Can Enhance Your Profile Without the Need of Surgery.
A beautiful jawline can make a major change in your profile and self-confidence.  Find out what options are available for chin augmentation with fillers, the procedure, and what to expect.  This way it will be easy to know whether or not this treatment is right for you.
NON SURGICAL CHIN AUGMENTATION THE PROCESS.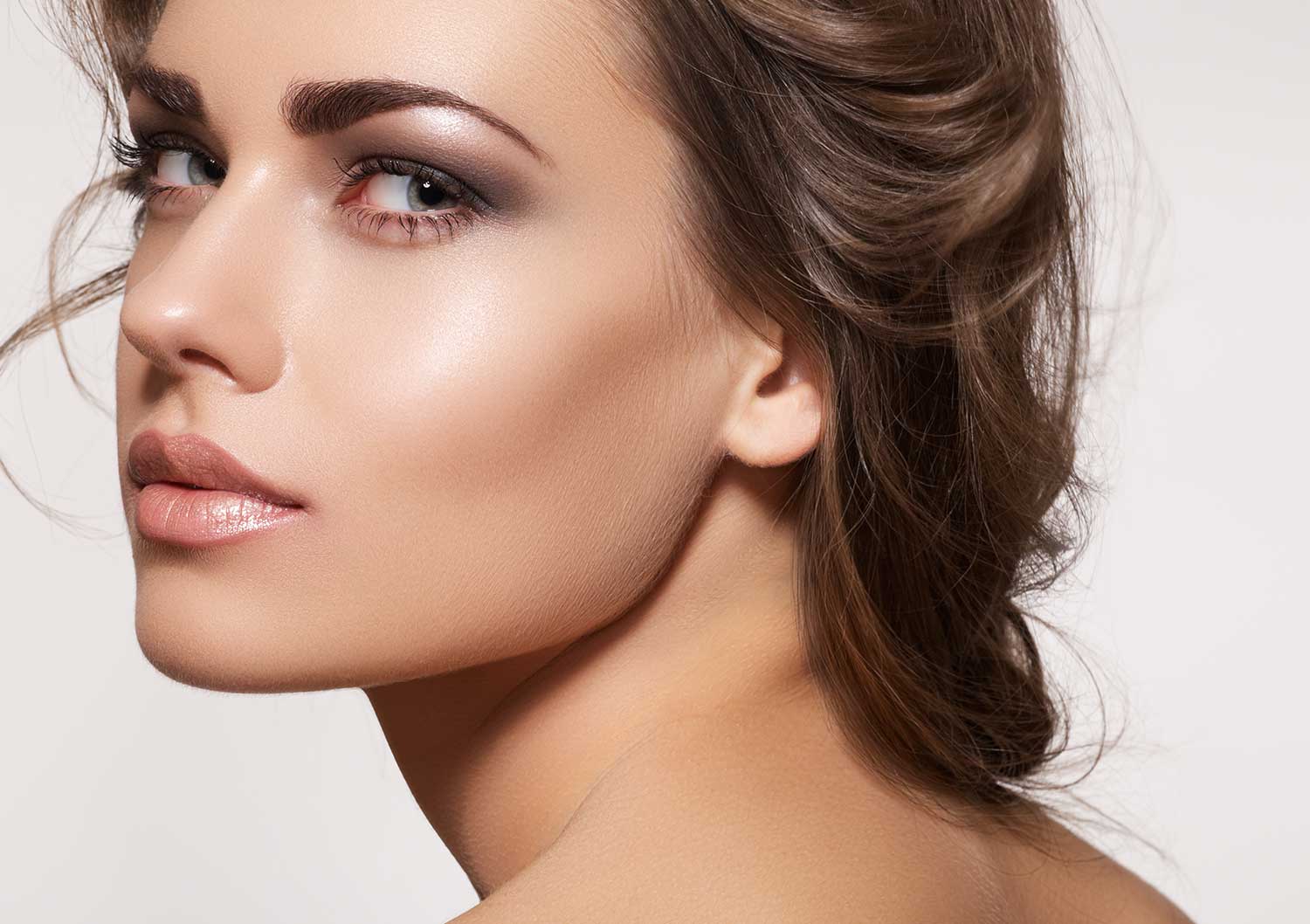 What is CHIN AUGMENTATION WITH FILLERS?
Chin augmentation with fillers is a procedure designed to enhance and contour the chin area, giving you more defined, balanced and harmonious facial features and jawline.
The use of high-quality dermal fillers in this area provides excellent results at a much lower risk and cost than the traditional implants. The procedure which sculpts and reshapes a weak or receding chin is quick, virtually painless, and with little downtime.
You will be able to see the difference immediately, but the results are so subtle it will be difficult for others to know why you suddenly look more youthful and beautiful.
CHIN AUGMENTATION BEFORE & AFTER GALLERY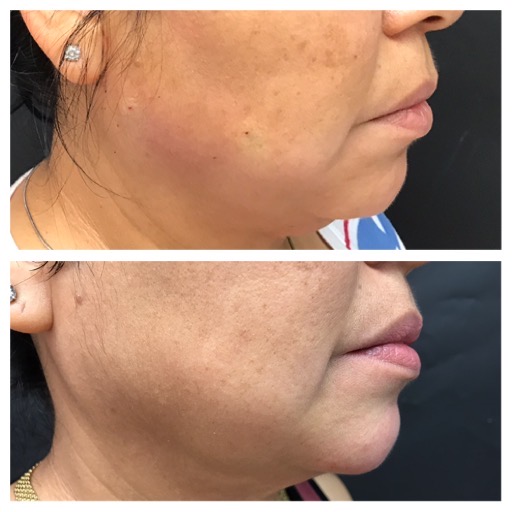 At Revivify Medical Spa in Beaumont, Texas, we offer MEDICAL GRADE AESTHETICS AND REGENERATIVE MEDICINE AT the most reasonable prices.
SIGN UP FOR A FREE INITIAL CONSULTATION TODAY
WHAT ARE DERMAL FILLERS?
Collagen and hyaluronic acid provide structure and volume to our facial skin, but, as we age our bodies produce less of them, causing our skin to sag and wrinkle.
Dermal fillers are smooth injectable gels that are made from naturally occurring hyaluronic acid, they are designed to add volume to those weaken facial features and to help stimulate collagen production.
All dermal fillers used by our doctors are minimally invasive, extremely safe and have been approved by the FDA for use in human patients.
"I strive to help my clients reach their desired goals through personalized guidance, relentless work, compassion and understanding."
Dr. Lubna Elahi
HOW IS THE PROCEDURE DONE?
The procedure is an outpatient treatment that does not require hospitalization and involves minimal downtime.
The treatment must be done by a doctor who understands the anatomy of the chin, the underlying skeletal structure and the surrounding soft tissue to provide natural looking results.
The procedure itself usually takes about 30 minutes, and most patients require 4-6 dermal filler injections. Local topical anesthesia is applied to help minimize any discomfort from the injection, but, you will not be sedated.
During the procedure, the injections are expertly applied to the chin area to add greater prominence, improving the shape and overall skin appearance.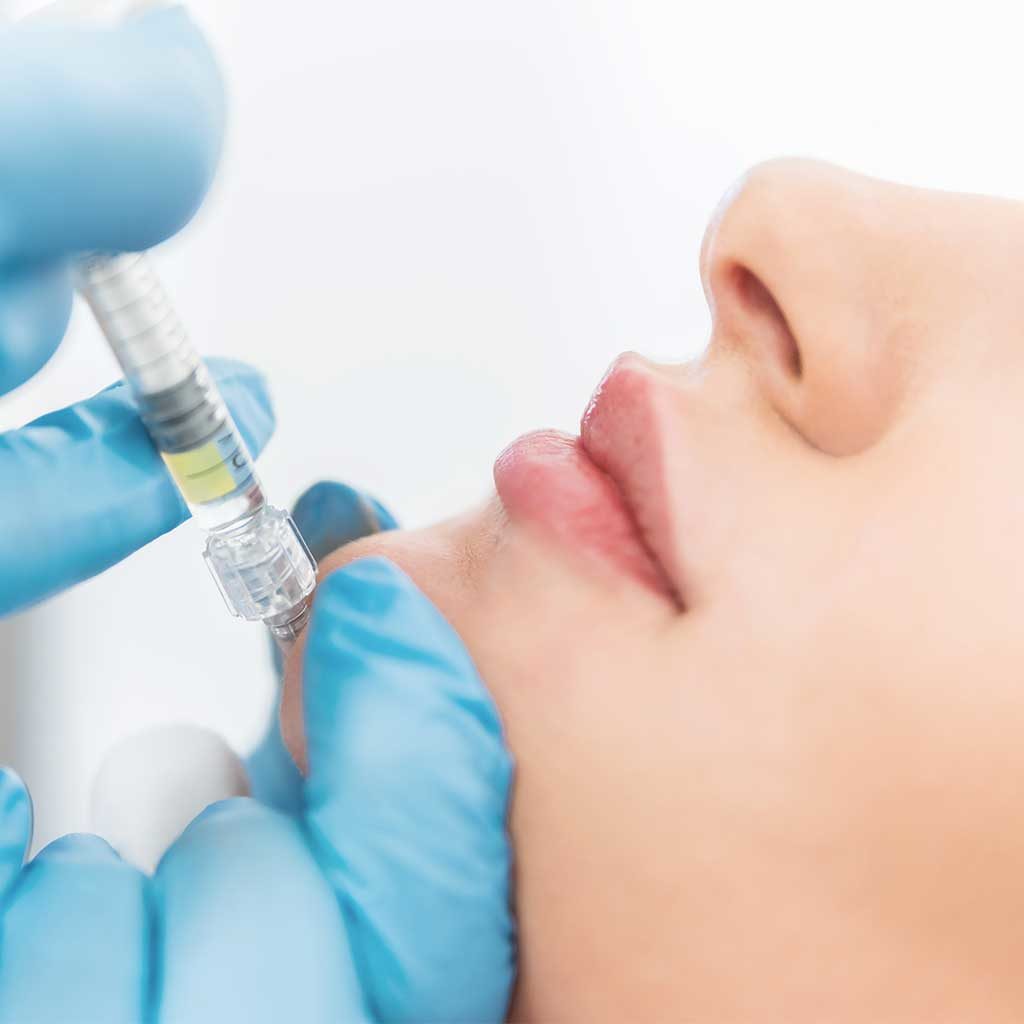 WHAT TO EXPECT?
Since there is no surgery involved in a chin augmentation with fillers treatment, patients can return to their daily activities immediately. Although, you avoid going to the gym, or doing any type of strenuous physical activity for 24 hours.
There will be some redness or swelling at the injection site, but these will fade within hours or a couple of days.
You can expect immediate results, but the full effect of the treatment will be evident within 14 days and depending on the filler used results can last from one to two years.
WHO IS A GOOD CANDIDATE FOR A CHIN AUGMENTATION?
Any healthy adult whose chin has become less prominent because of aging or weight fluctuations or those who feel it has never been as chiseled or asymmetrical as they would like are good candidates for this procedure.
Chin augmentation with fillers is also a great way to see the potential results of surgical chin augmentation.
WANT TO KNOW IF YOU ARE A GOOD CANDIDATE FOR GETTING A CHIN AUGMENTATION TREATMENT?
Contact us with your questions today!