BOTOX™, the Relaxed youthful look.
GET TO KNOW ABOUT BOTOX.
Is Botox® the miracle cure to ward off aging? You've heard about it and now really find out what it is and if it's right for you.
What is BOTOX™?
Botox® is the brand name for a chemical derived from a neurotoxin known as botulinum toxin. Botox cosmetic does not cause poisoning.
What is Botox® Used For?
Doctors use tiny doses of Botox® to reduce the appearance and smoothing of facial wrinkles caused by excessive muscle movements.
Botox® is most effective in treating problem areas such as:
Brow wrinkles from frowning
Horizontal forehead lines from excessive eyebrow-raising
Crow's feet around the eyes from constant squinting or smiling
Perioral lines, (the fine grooves that appear along the upper lip)
Bunny lines (lines around the nose)
Chin (for dimpling)
Skin bands on the neck
Down-turned corners of the mouth
Botox® can also be used to decrease excessive sweating in the armpits and hands.
BOTOX ™ BEFORE & AFTER GALLERY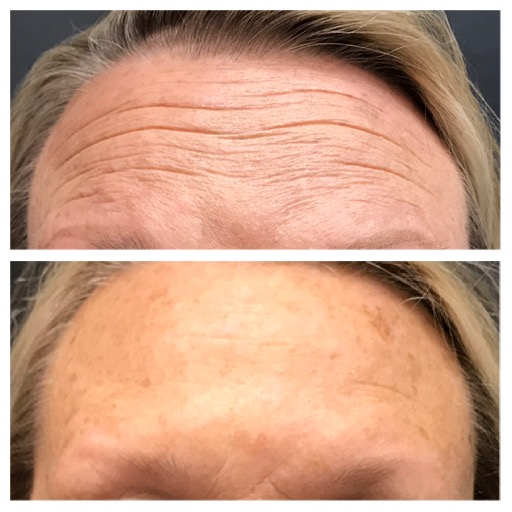 At Revivify Medical Spa in Beaumont, Texas, we offer MEDICAL GRADE AESTHETICS AND REGENERATIVE MEDICINE AT the most reasonable prices.
how does botox™ work?
How does it Work?
Botox® when injected by a medical professional, blocks the signal from the nerve to the muscle causing temporary paralysis.
The injected muscle is unable to contract or tighten as forcefully as before which causes the wrinkles to relax and soften.
It will take a few days for the muscles to relax fully and for wrinkles to soften, once the effects of Botox® wear off the lines begin to reappear; however, they are generally less noticeable because the muscles have been trained to relax.
"I strive to help my clients reach their desired goals through personalized guidance, relentless work, compassion and understanding."
Dr. Lubna Elahi
Benefits of Botox®
The following are some of the benefits of Botox:
Non-surgical, minimally invasive solution to facial wrinkles and fine lines
Proven to lift the brow
Provides natural-looking results
Can help decrease excessive sweating in the underarms and hands
May reduce migraines
WHO IS A GOOD CANDIDATE FOR Botox®?
In general, anyone over the age of 18 who is in relatively good health and has mild to moderate facial wrinkles and have realistic expectations for improvement, can be considered good candidates.
Who is NOT a Good Candidate for Botox®?
You will not be considered a good candidate for Botox® treatments if:
You are allergic to any of the ingredients in Botox®
You have a skin infection at the planned site of injection.
You are pregnant or breastfeeding.
You have a muscle or nerve condition such as ALS (amyotrophic lateral sclerosis) or myasthenia gravis.
You have a severe illness or infection.
WANT TO KNOW IF YOU ARE A GOOD CANDIDATE FOR GETTING A BOTOX® TREATMENT?
Contact us with your questions today!