HOW TO LIFT SAGGING SKIN AND SMOOTH WRINKLES
How to Get Rid of Sagging Skin and Wrinkles, Causes & Treatments
Are sagging skin and wrinkles simply inevitable or are there ways to help delay or even reverse the aging process? Thanks to breakthrough medical aesthetic treatments, we can choose to age more gracefully than ever!
CAUSES OF SAGGING SKIN AND WRINKLES
In the past, skin laxity and wrinkles were considered a natural process of aging. Fortunately for all of us, this is no longer the case. The following are the main causes of sagging skin and wrinkles:
Get to Know the Causes of Sagging Skin (Skin Laxity) and Wrinkles
What Causes Wrinkles?
The loss of elastin and collagen over the years
Sun damage due to excessive exposure
Smoking cigarettes
A poor diet and/or excessive alcohol consumption
Pregnancy
Weight gain and loss
Skin Laxity and Wrinkle Treatments BEFORE & AFTER GALLERY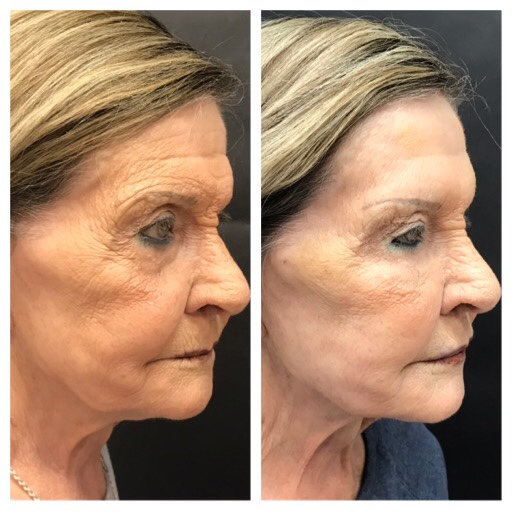 At Revivify Medical Spa in Beaumont, Texas, we offer MEDICAL GRADE AESTHETICS AND REGENERATIVE MEDICINE AT the most reasonable prices.
The Building Blocks of YOUTH
Collagen & Elastin
Elastin is the protein that gives skin elasticity, its tone or tautness and its resistance to stretching. Unfortunately, we lose elastin with aging, sun exposure, poor diet and exposure to toxins, like cigarette smoking. The loss of elasticity contributes to skin hanging loosely when we bend over and the bunching of skin "saggy neck" when we drop our chin or bend at the waist. It can also be part of the reason for there being extra skin after pregnancy or weight loss.
Collagen is the structural protein, the building block of the skin. Collagen gives our skin thickness. As we age, our skin gets thinner because we have less collagen. When we are young, our collagen lines up in layers of nice thick strands: our skin looks plump and smooth. As we age, the collagen bundles are thinner and in disarray, giving us thinner, wrinkly skin.
Fortunately, at Revivify Medical Spa in Beaumont, Texas, we offer the most innovative, non invasive treatments that will help prevent and treat sagging skin and wrinkles.  We offer the best at the most affordable prices!  Payments are available as well!
We Can Help!
Fortunately, at Revivify Medical Spa in Beaumont, Texas, we offer innovative, non invasive treatments that will help prevent and treat sagging skin and wrinkles at affordable prices.
"I strive to help my clients reach their desired goals through personalized guidance, relentless work, compassion and understanding."
Dr. Lubna Elahi
Looking for How to Get Rid of Loose Skin? First, we need to identify the issue.
STEP 1: IDENTIFYING THE PROBLEM
Tired of buying one skin tightening cream after the next to find out that none work?  These types of "one size fits all" treatments simply do not work.  We offer a wide spectrum of skin rejuvenation treatments that will help tighten loose skin and smooth wrinkles.  However, before prescribing a remedy, the first step is the identify your particular condition.  We offer non-surgical solutions for the following excess skin conditions:
Sagging Skin / Skin Laxity
Skin tightening
Neck tightening
Loose Skin Treatments
Tighten Loose Belly Skin
Face and Neck Skin Tightening
Getting Rid of Wrinkles
Forehead Wrinkles
Crows Feet
Frown Lines
Wrinkle Filler for Deep Wrinkles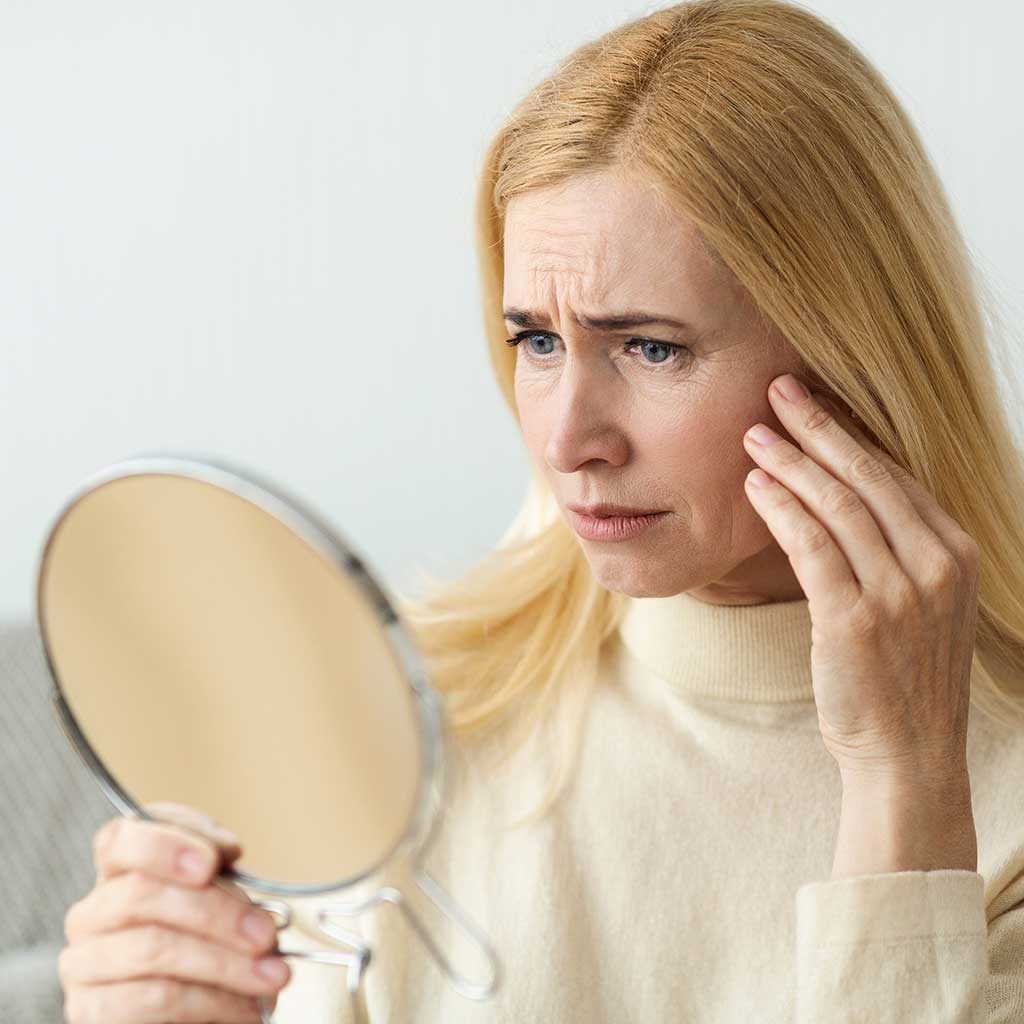 WHO IS A GOOD CANDIDATE FOR Botox®?
In general, anyone over the age of 18 who is in relatively good health and has mild to moderate facial wrinkles and have realistic expectations for improvement, can be considered good candidates.
SAGGING SKIN AND WRINKLE REMOVAL TREATMENTS.
We are Experts on How to Tighten Loose Skin. We offer skin treatments for all types of conditions. Find out which is best for you!
STEP 2: Finding the Treatment That's Perfect for You!
WANT TO KNOW IF YOU ARE A GOOD CANDIDATE FOR GETTING A FACIAL REJUVENATION TREATMENT?
Contact us with your questions today!