ENTER OUR FREE FAT REDUCTION TREATMENT GIVEAWAY
Please Vanquish Me! Get a head start for a slimmer 2019.
Introducing, BTL VANQUISH ME™
Glance in the Mirror and Do a Double Take!
Don't expose yourself to the risks of plastic surgery before trying
Vanquish Me
.  The Non-Invasive Alternative to Liposuction,
FDA approved
Vanquish Me™ is a large "Touch-less Spot Size" device that uses radio frequency to destroy and expel those stubborn fat cells from the targeted area of your body. BTL Vanquish ME has won the prestigious
2017 Aesthetic Industry Award
of "Best Non-Surgical Body Shaping Device". The fat removal treatment not only allows you to lose inches without going under the knife. They basically get "Vanquished" or permanently destroyed and expelled from the body.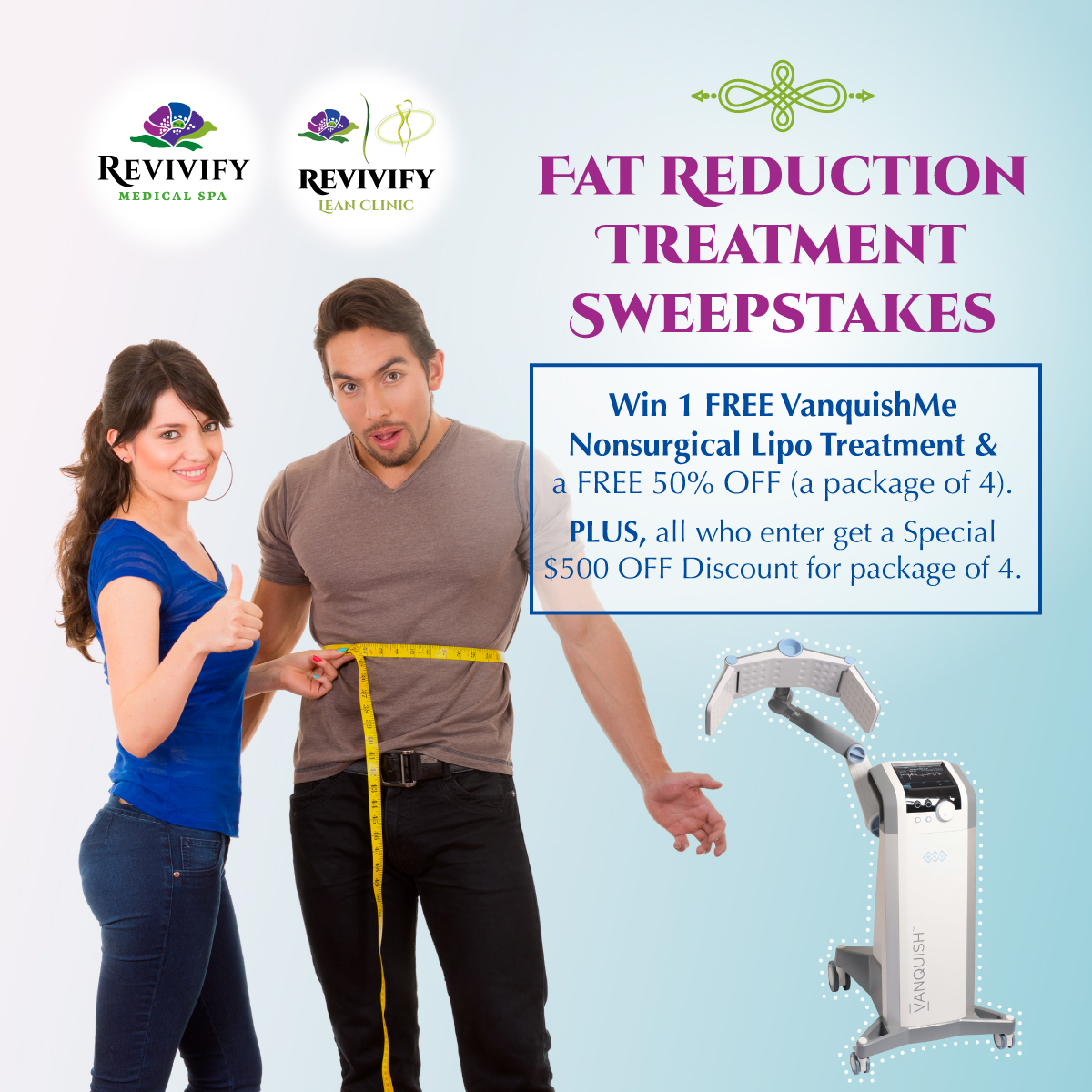 BENEFITS OF VANQUISH ME
This treatment is a wonderful option for men and women of all ages and sizes.
Avoid the Risks Associated with Cosmetic Surgery
Safe, FDA Approved.
Fat cells are permanently removed
Fast & Precise
Without BMI < 30 limitations.  
No Pain. No Downtime.
Cover a Greater Area, Full Flank to Flank.
Works better than Coolsculpting.
Looking to Lose a Little or a Lot?  Vanquish Me is Right for ALL Shapes and Sizes!
SCROLL BELOW TO ENTER OUR FREE FAT REDUCTION TREATMENT GIVEAWAY!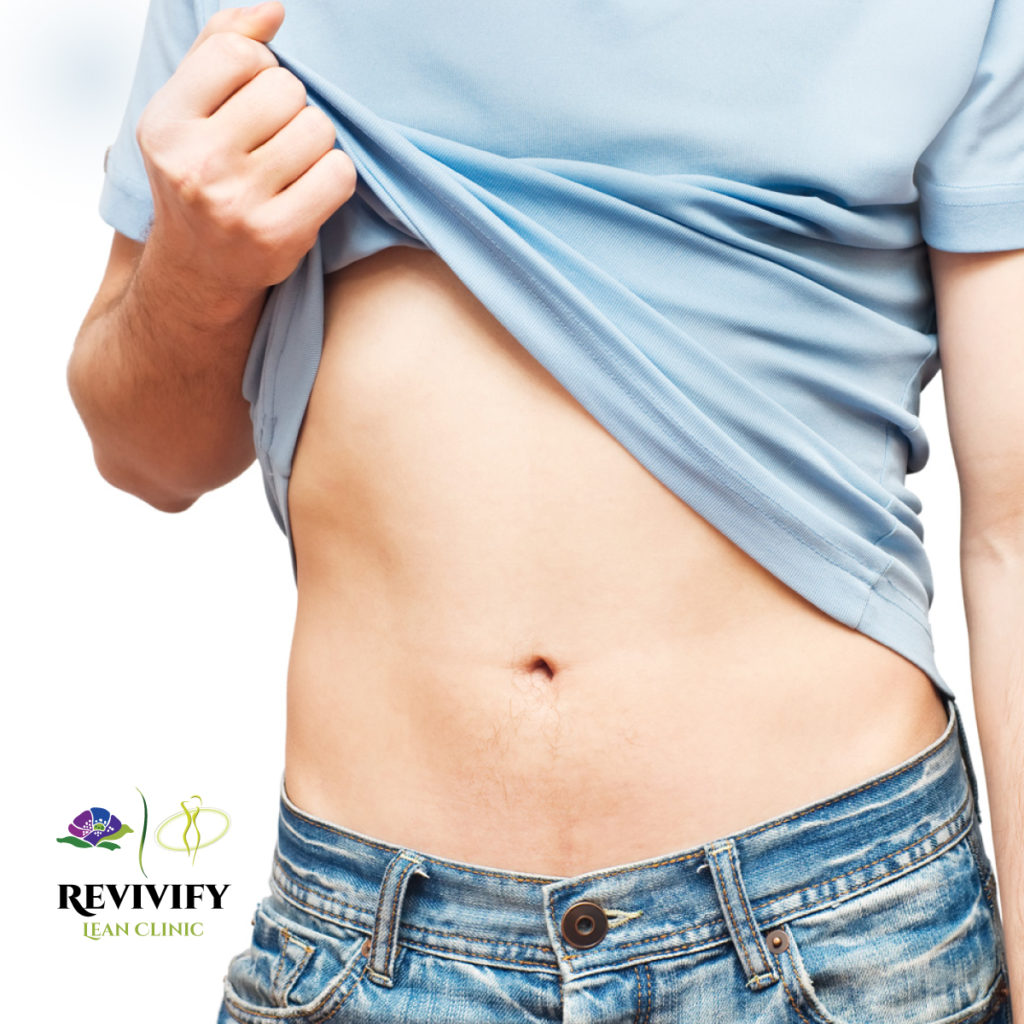 PARTICIPATE IN THE FREE FAT REDUCTION TREATMENT GIVEAWAY
It's super easy to enter!
Win a one (1) Vanquish Me Fat Removal Treatment & a FREE 50% OFF (a package of 4).

PLUS, all who enter get a Special $500 OFF Discount for a package of four (4).
Submit your personal details through our signup form below.
Keep your eyes peeled!  We'll announce the winner after Feb. 28th, 2019.
We encourage you to like our social media pages (scoll below to see) to find out real time when the winner is drawn.  You could be our winner!
We Offer Southeast Texas the Finest Medical Grade Treatments Available Today.
Dr. Elahi feels it's important to help her clients in all aspects of their lives, whether it's health or beauty. Her passion for improving her patients' self-esteem and confidence led her to the field of aesthetic medicine.

Delaying skin aging and maintenance of beauty is very vital in her aesthetic practice as well. Her philosophy is that aesthetic skin care process should start early in life and be as natural and comforting as possible. 
Dr. Elahi is extremely passionate about her work and deals with her clients with compassion and diligence.
 I want to help my clients reinvent their natural beauty and feel confident about themselves, because they are all beautiful in their own way. -DR Lubna Elahi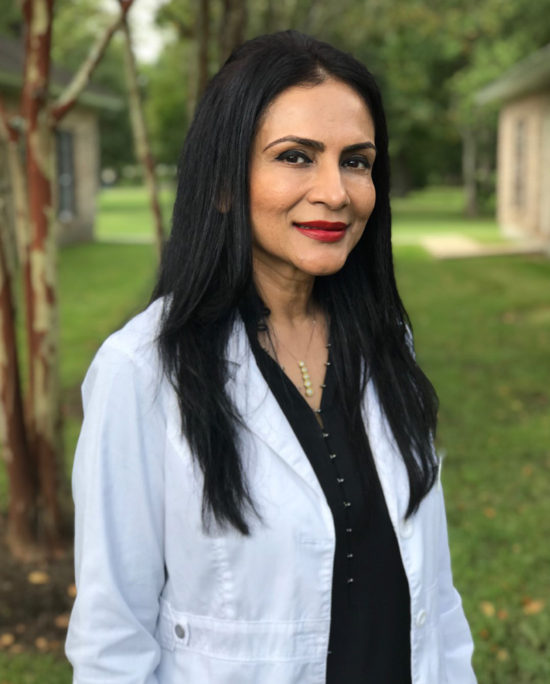 DR. LUBNA ELAHI
Family Physician, Exclusively Board Certified in Aesthetic Medicine.