Deals for Dad Medical Spa Specials
Flash Sale on Deals for Dad Medical Spa Specials available from May 31st – June 16th, 2023.
Men also need and deserve pampering.  Health and wellness are universal and vital for both men and women for a healthy now and tomorrow.  We all age but how we age is very much up to us.  We encourage you to check out our Deals for Dad Medical Spa Specials to begin the journey towards improved wellness on the inside and on the outside.
Get That Handsome Hair Back!  TED Hair Restoration Special
Painless and needle-free hair restoration is now a reality! Alma TED Hair Restoration is an ultrasound-based system that combines the power of soundwaves and air pressure to help deliver a potent patented topical hair care formula deep into the scalp to stimulate hair follicles leading to hair regrowth and improving the appearance of hair.
Buy a package of 3 – Save $300!
Comes with a complimentary Viviscal Pro Hair Supplement
Time to Get Back in the Saddle! Men's ED Treatment P SHOT Special
At Revivify Medical Spa we offer the P-Shot® or Priapus Shot® to treat ED or for those that simply wish to enhance their sex drive, performance and function.  The procedure involves using PRP (Platelet-Rich Plasma) which is derived from the patient's own blood to renew and restore tissue to its youthful form.  The result is a form penis rejuvenation without the side effects of other ED treatments.
Save $200 on the Men's ED P Shot Treatment!
Fast & Virtually Painless.  The procedure takes approximately 45 minutes.
Non-Surgical.  Little to No Downtime
All Natural:  Involves the patient's own blood so that it has no side effects, and there is no chance of rejection.
If you are interested in stronger erections, an increase in sensitivity, and improvement the girth and size or shape (correct curvature), Contact Us for more information on the P-Shot® or to find out if it is right for you.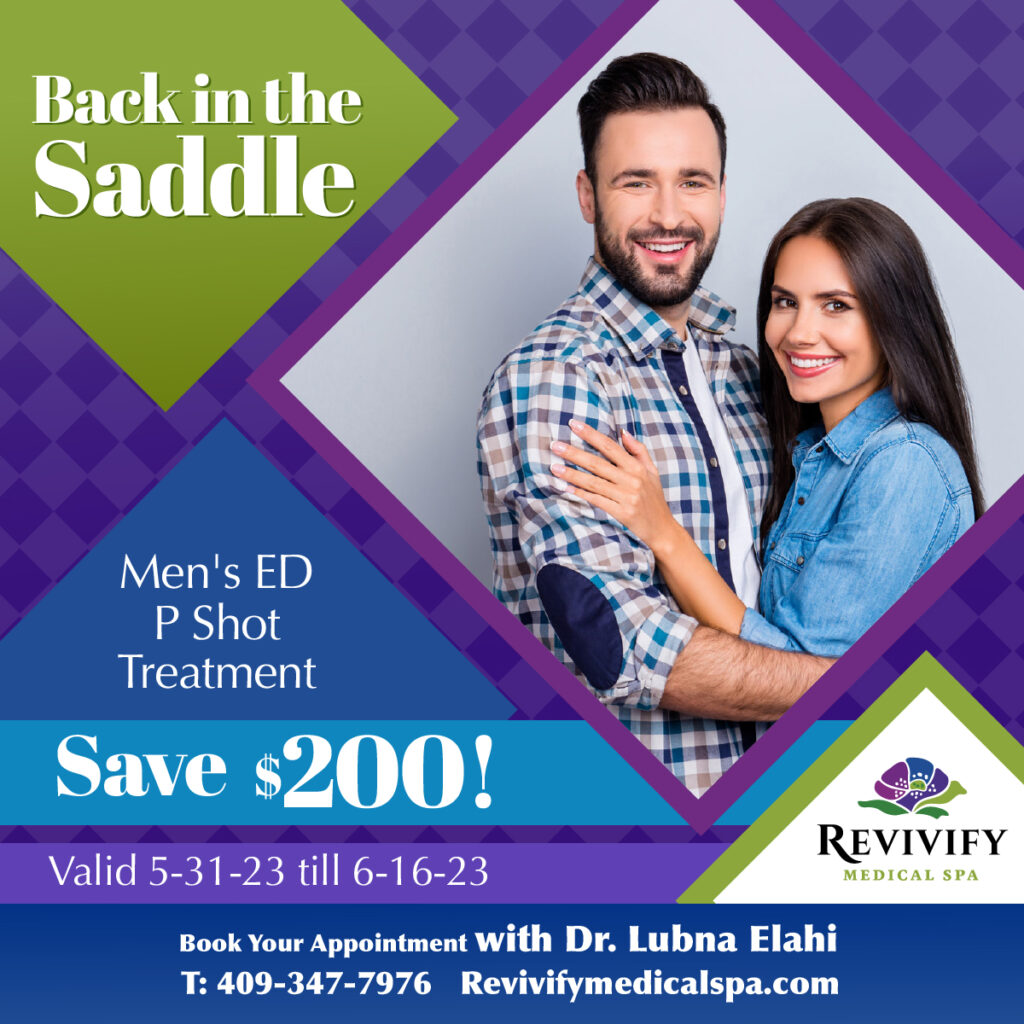 Great Dad Bod!  Body Sculpting Special
Enjoy Fat Removal, Body Reduction, and Body Shaping All in One. The Non-Invasive Alternative to Liposuction! FDA approved Vanquish Me™ is a large "Touch-less Spot Size" device that uses radio frequency to break down and mobilize those stubborn fat cells.  The vanquished fat removal not only allows you to lose inches without going under the knife. They basically get "Vanquished" or permanently destroyed and expelled from the body.
Buy a Vanquish ME Pkg of 4
Get 1 complimentary &

4 skinny shots
$700 in Savings!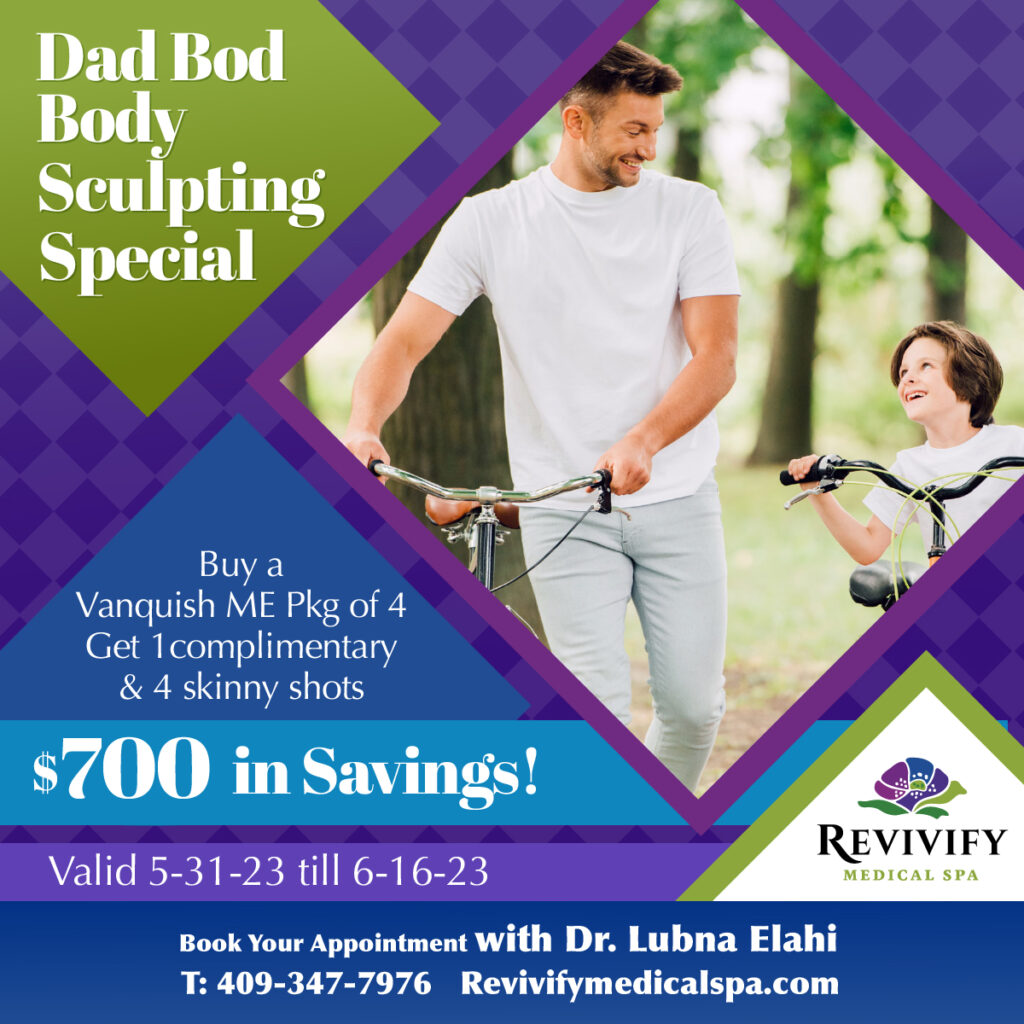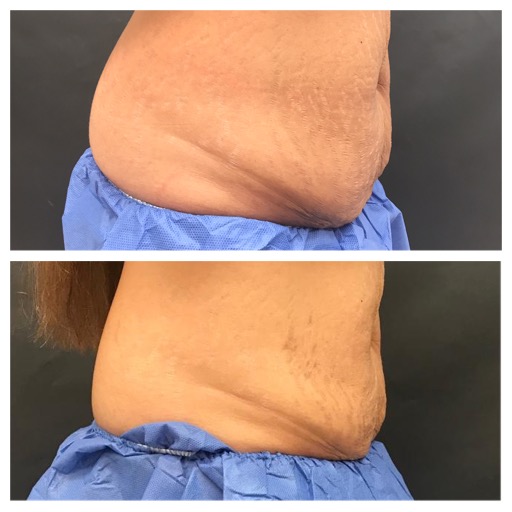 Board Certified Aesthetic Medicine Family Physician
I will make your visit Comfortable, Affordable, and Memorable.
Special Terms & Conditions
All standard terms and conditions apply
Promotions are not retrospective.
In order to claim a special, you must purchase the offer upfront.
Promotions cannot be combined.
We reserve the right to modify or terminate a special at any time.
The expiration date is June 16, 2023.