DR. ELAHI SHARES THE LATEST MEDICAL TECHNOLOGIES PROVEN TO HELP HEALTHY AGING
SEPTEMBER IS HEALTHY AGING MONTH. It's never too early or too late to focus on improving your health.
There is something to be said about accepting the aging process and being comfortable in your skin. However, this doesn't mean you have to sit idle watching how time works you over.
Science has made giants leaps in finding non-invasive or minimal invasive ways to help us look and feel younger for as long as possible.
At Revivify Medical Spa, we hold the scientific key to keeping the hands of time at bay. Our innovative treatments cover all aspects of aging, from sagging skin, weight gain, to hormone imbalances.
Here are just a few of our most effective treatments.
Flawless Skin
Keep your face naturally rejuvenated and lifted with these treatments:
If you are looking for a natural way to:
Reduce the wrinkles on your face, neck, décolletage or hands
Minimize the appearance of scars
Improve the texture and tone of your skin
Reduce the size of your pores and minimize the appearance of stretch marks
Then this is the facial for you!
The PRP Facial is a collagen induction therapy that works by extracting the growth factors of your platelet-rich plasma and injected them into the area you wish to rejuvenate.
The treatment is safe, minimally invasive, requires no downtime and is virtually pain-free.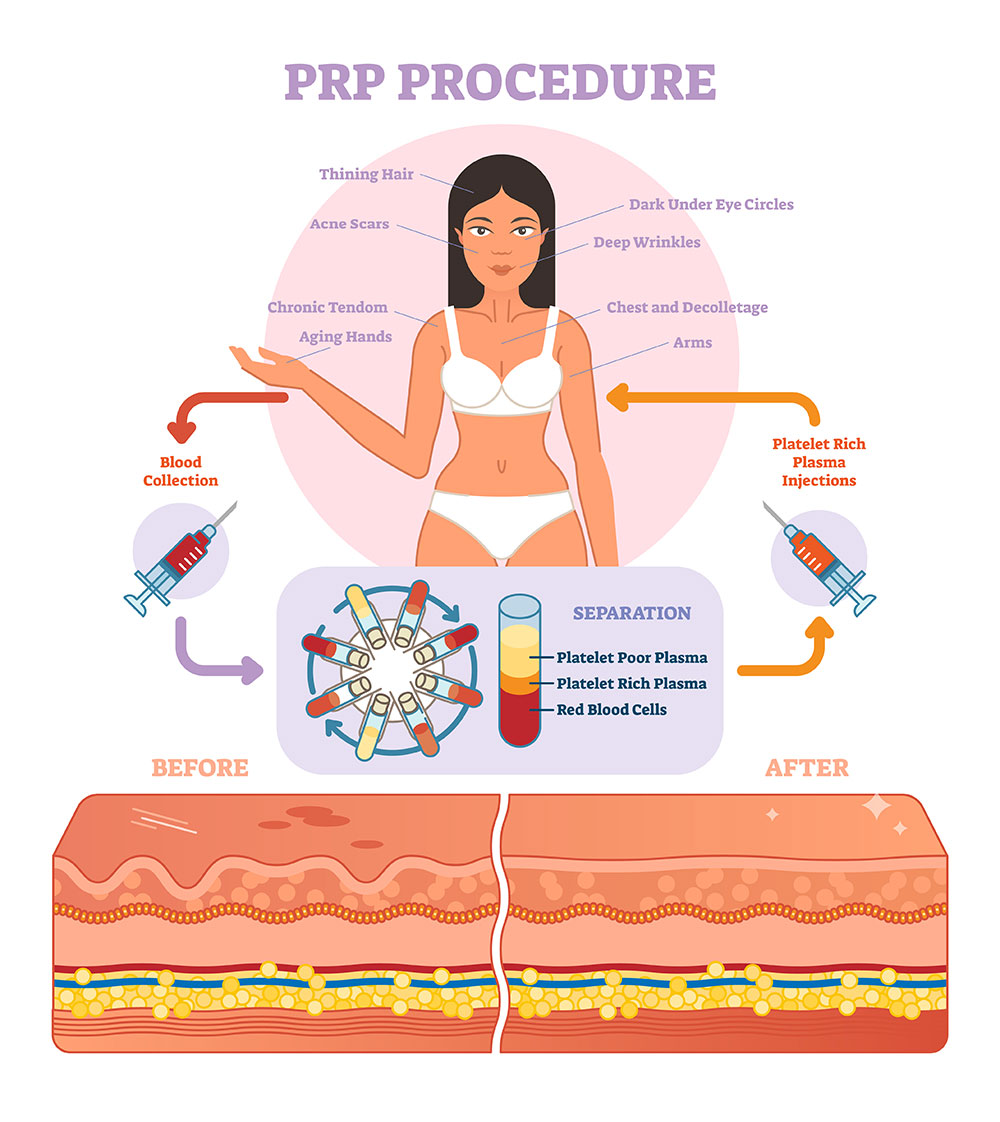 Lutronic Infini™
Infini™ is a unique technology that combines microneedling and radiofrequency energy that can effectively treat:
Fine lines and wrinkles
Acne scars and other skin texture problems
Sagging, crepe-like skin around the eyelids, and other parts of the face and neck
Upper lip wrinkles
The high-intensity radiofrequency, coupled with targeted micorneedling help stimulate the natural collagen production in your body. The result is naturally glowing more youthful skin.  See the Infini before and after gallery.

The ViVi non-surgical facelift is an exclusive customized treatment designed to rejuvenate the facial features.
Our own Dr. Elahi will create a custom treatment based on your specific needs. Your non-surgical facelift may include one or more of the following:
This procedure offers many benefits, including:
Reduces the appearance of fine lines and deep wrinkles
Fills in facial grooves
Restores volume to your cheeks
Eliminates hollows and dark circles under the eyes
Defines the jawline
Achieve and Maintain Your Ideal Weight
An active lifestyle is considered the cornerstone of healthy aging.
Regular exercise and physical activity can significantly lower our risk of developing chronic diseases such as heart disease, diabetes, and high blood pressure.  Read about the Revivify Lean Clinic, a Certified Ideal Protein Provider.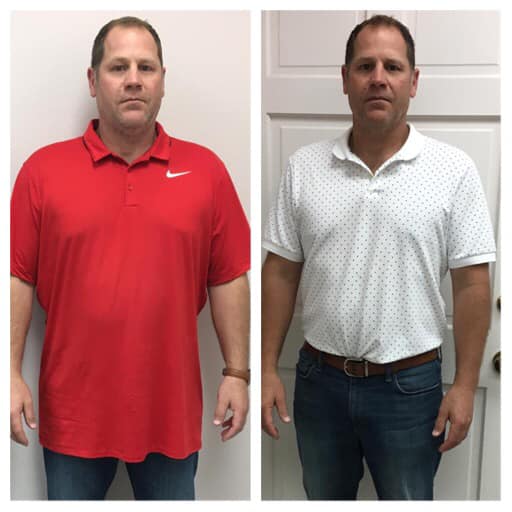 Improve Your Sexual Health & Cure Urinary Incontinence

The loss of sexual function and pleasure as we age is of great concern to many individuals. At Revivify Medical Spa, we can help you rejuvenate and enhance your reproductive organs so you can once again enjoy an active and pleasurable sexual experience.
Contact us for more information on our treatments, including:
The O-Shot
Ultra Femme 360
P-Shot
Shockwave Therapy for Erectile Dysfunction
Keep Your Hormones at Optimal Levels
BioTe® is the most advanced hormone replacement therapy available on the market today.
We will insert tiny bio-identical hormone pellets under your skin around the hip area. You won't notice they are there, but you will immediately feel the difference.
BioTe® will help restore your body's natural hormone balance. The therapy is available for both men and women, and it is 100% customizable to match your hormones.
Reshape Your Body

As we age, our bodies can start accumulating fat in some places and lose volume in others. If this describes you, then we have the perfect solution for you.
BeautiFill™ is the most advanced non-surgical laser-based system that provides the following benefits:
It reduces fat deposits and contours the body
Stimulates collagen production and tightens skin
Restores lost volume of the face and other body areas
Age is just a number, and we can help you feel and look as young as you want, without having to go under the knife.
Call us today for a free consultation and regain your youthful appearance!
Happy Healthy Aging Month!
Starting September, take the time to take care of yourself. Make an appointment with the beauty and health experts at Revivify Medical Spa. Don't let the hands of time wreak havoc on your body, call for a free initial consultation today!
For more information on our treatments and a free initial consultation, call us at 409-203-7482.