Healthy Caribbean Inspired Dishes:
Two Delicious Keto Recipes!
June is Caribbean-American Heritage Month, a time dedicated to recognizing the significant contributions of Caribbean immigrants and their descendants in the history and culture of our country.
The eclectic Caribbean cuisine has influences from Africa, France, Spain, England, East India, China, and Amerindians. The unique combination of ingredients and spices offers delicious and nutritious dishes that serve to enrich our palates and souls.
To honor the Caribbean culinary legacy, we would like to share a few variations on traditional dishes, making them healthier and a perfect addition to your Ideal Protein meal plan.
Two Healthy Caribbean Inspired Dishes to Impress!
Caribbean Jerk Shrimp with Cauliflower Rice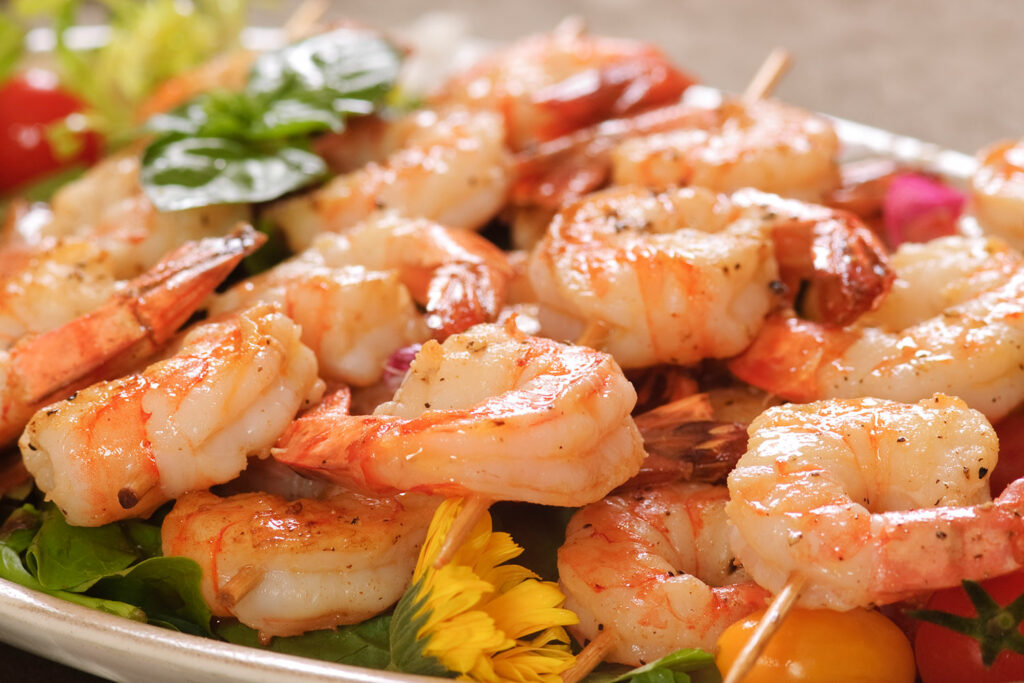 This variation on the more traditional jerk chicken or pork is healthy, flavorful, and easy to make. Wow, your family with these tasty shrimp skewers full of Caribbean flavor.
Prep Time: 5 min
Cook Time: 25 min
Total Time: 30 min
Servings: 4
What You'll Need!
10 oz. large shrimp, peeled and deveined
2 Tbsp olive oil
2 Tbsp fresh squeezed orange juice
2 Tbsp red wine vinegar
1 Tbsp golden monk fruit sweetener or another Keto-friendly sweetener
1 Tbsp reduced-sodium soy sauce (green top)
1 Tbsp finely chopped jalapeño (seeds removed)
2 Tbsp green onions, chopped
Lime wedges (optional)
Jerk Seasoning:
1/4 tsp. onion powder
1/2 tsp. garlic powder
1/2 tsp. paprika
1/4 tsp. cayenne pepper
1/4 tsp. dried thyme
1/8 tsp. nutmeg
1/8 tsp. allspice
1/8 tsp. sea salt
For the Cauliflower Rice:
4 cups cauliflower rice
1 jalapeño, seeded and finely chopped
1 green bell pepper, chopped
1 cup fresh pineapple, chopped
1 Can (15 oz) of red kidney beans (no-salt-added)
1 tsp. garlic powder
1/4 tsp. sea salt
1/4 tsp. pepper
1/8 tsp. cinnamon
1 Tbsp olive oil
1/4 cup fresh-squeezed orange juice
2 Tbsp cilantro, chopped
How to Make It!
Start by making the marinate
Whisk together the olive oil, orange juice, red wine vinegar, gold monk fruit sweetener, soy sauce, chopped jalapeños, green onions, and jerk seasoning in a medium bowl.
Add the shrimp to the mixture and marinate in the refrigerator for about 30 minutes.
Soak the wodden skewers in water for at least 30 minutes
Cauliflower Rice
Heat the olive oil on a large skillet over medium heat.
Add the pineapple, bell pepper, jalapeño, and sauté until tender, about 3-5 minutes.
Add the cauliflower rice, garlic powder, salt, pepper, cinnamon, and orange juice. Cook for another 5 minutes. Finally, add the kidney beans and cook for an additional 2 minutes.
Remove from heat and mix in the chopped cilantro
Shrimp Skewers
Thread the shrimp onto previously soaked wooden skewers (reserve the marinade)
Grill covered over medium heat for 4 to 6 minutes, turning once. The shrimp should be opaque and cooked through
Bring the reserved marinade to a boil over medium-high heat. Reduce the temperature and simmer uncovered for 10 minutes
Brush the resulting glaze over the grilled shrimp and serve over the cauliflower rice along with some lime wedges
In the mood for a more Mediterranean flavor? We got you covered!
Low Carb Spicy Caribbean Mahi Mahi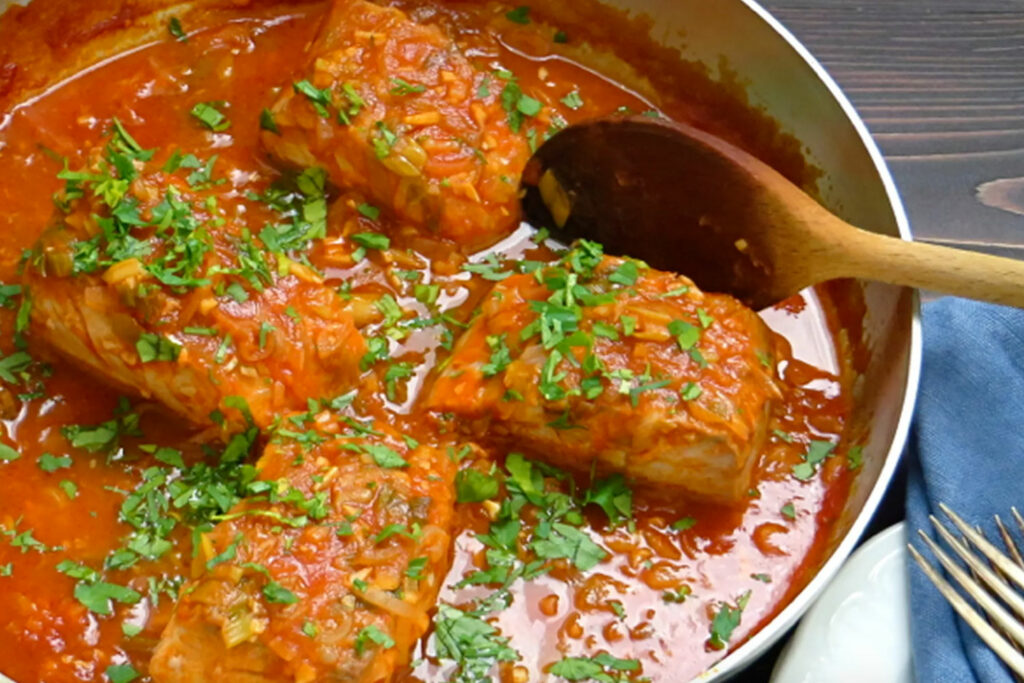 This hearty poached Mahi Mahi will hit the spot when you need some food for your soul. This recipe is full of flavor but easy on the calories, so you won't feel guilty when you go for seconds.
Prep time: 10 min
Cook time: 40 min
Servings: 4
What you'll need!
Large Skillet (9 -10 in) with cover
1 lb of Mahi Mahi or any white fish cut into four portions
3 tbsp. Extra virgin olive oil
5 green onions with their stem thinly sliced
5 cloves of garlic (minced)
3 medium shallots thinly sliced
½ can (16oz) of Keto-friendly tomato sauce
2 Bay leaves
Dash of Red pepper flakes
½ tsp. salt
Pinch of black pepper
3/4 cup Water (divided)
Juice of ½ lemon
1/4 cup fresh parsley (chopped for garnish)
How to Make it!
Heat the oil in a large skillet over medium-low heat.
Add the scallions, minced garlic, and shallots. Cook until the vegetables are soft and translucent, about 10-15 minutes
Add the tomato sauce, red pepper flakes, bay leaves, salt, pepper, and ½ cup of water. Stir to combine and continue cooking uncovered for 10 minutes or until the sauce thickens somewhat
Stir in the remaining ¼ cup of water and add the fish fillets. Cover and poach the fish over medium-low heat for about 8 min.
Flip the fish using a spatula and continue poaching for 7-8 min. Remove from heat.
Squeeze the lemon juice over the fish and add chopped parsley.
Getting healthy and reaching your weight goals should never deprive you of good-tasting food. At Revivify Medical Spa's Ideal Protein Weight Loss Clinic, we can help you reach your ideal weight in a safe, healthy, and delicious way.
Contact us today to schedule an appointment and start living your best life.
For more information or begin the journey towards achieving your weight loss goals for good, call us at 409-203-6692.