Good news! We've extended our Renew You in 2022! Medical Spa Specials until February 28, 2022! At Revivify Medical Spa we want to help you look your best not only to start off the new year but also during the month of love.
Every new year brings new hopes, a fresh new page to write your life.  In honor of our celebration of the New Year, Revivify Medical Spa brings you the Renew You in 2022 Specials!  It's been a rough couple of years, but we're just in time to get you back on track.
So, without further ado, get to know the best Medical Spa specials in Southeast Texas for January and now extended into February 2022!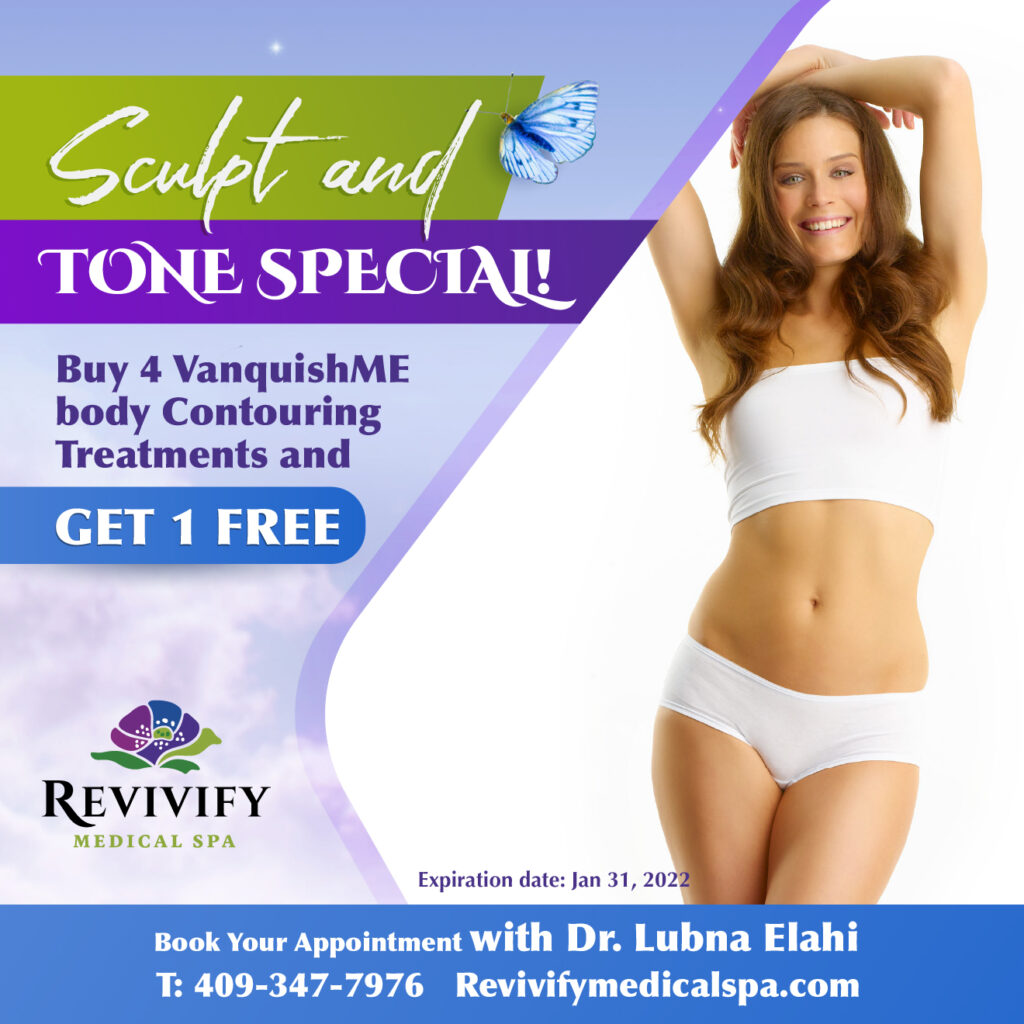 Perfect your figure and get rid of those hard-to-treat areas with our Sculpt and Tone Special! Buy 4 VanquishME body Contouring Treatments and get 1 Free.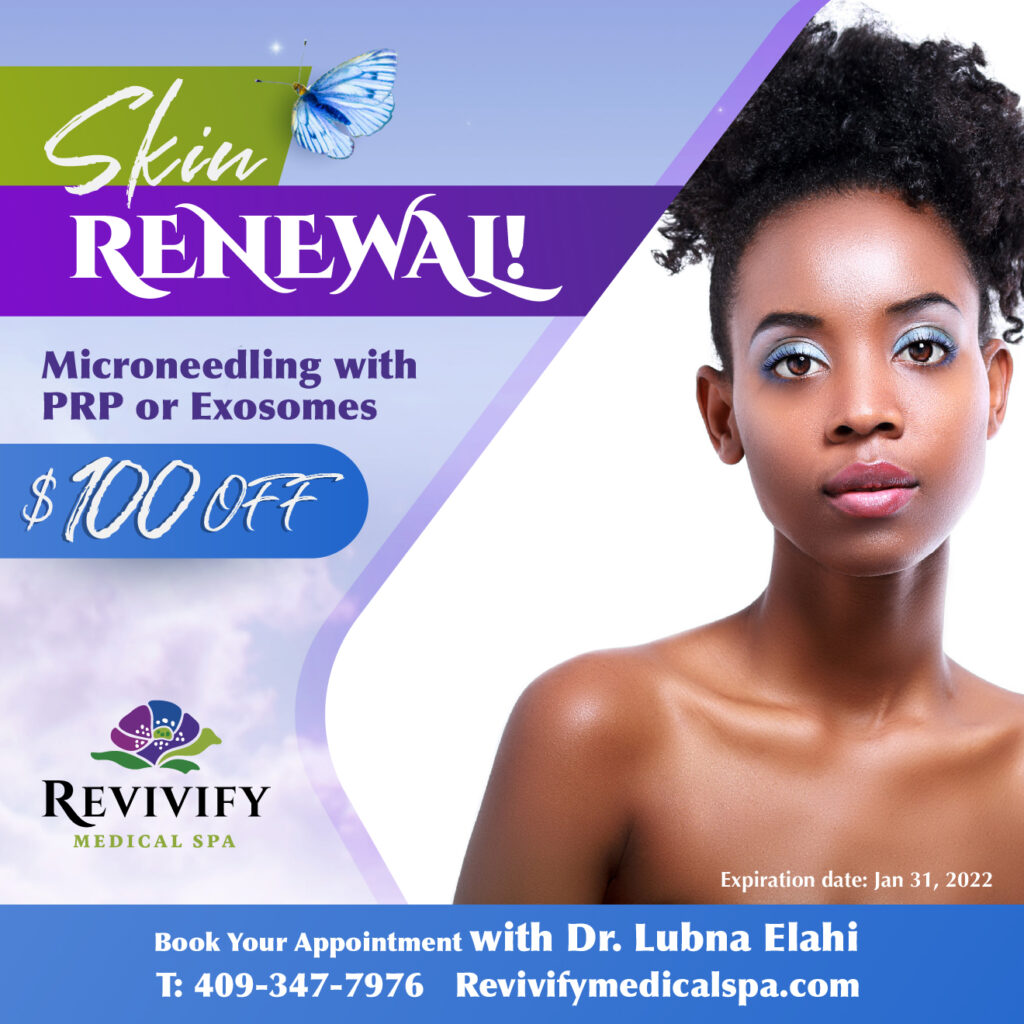 Take advantage of our skin renewal special to refresh your face! This medical-grade treatment consists of top-quality microneedling with your choice of either PRP or Exosomes.
At Revivify Medical Spa, we make it possible to lose that extra weight for good!  It's not just about how great you'll look, it's about feeling better in your own body feeling happier and healthier!  At Revivify Medical Spa we are a certified Ideal Protein clinic with a weight loss coach, a special plan for you to reach your personal best BMI.
LOSE THAT EXTRA WEIGHT FOR GOOD
25% OFF Ideal Protein Consultation
10% OFF Ideal Protein Food Items
Chrome Laser Treatment Special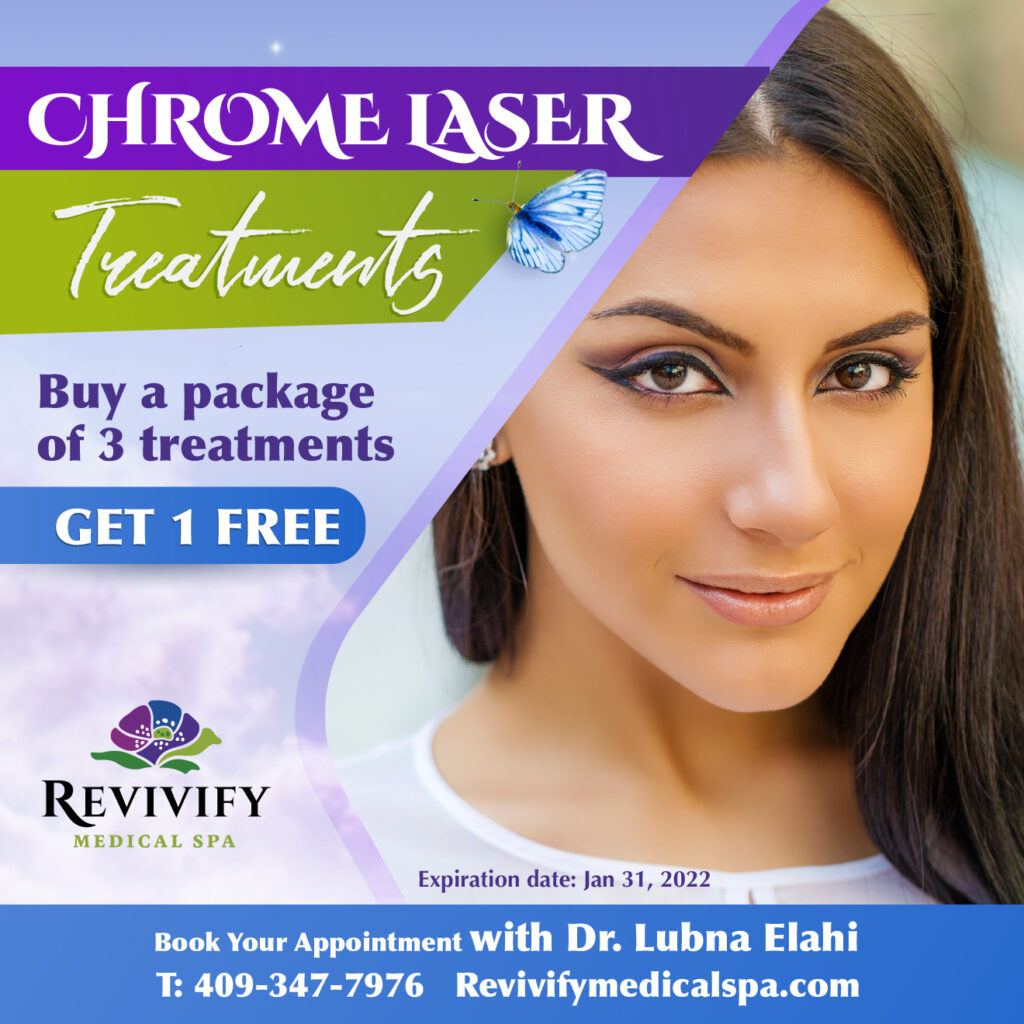 Buy a package of 3 treatments and get 1 FREE! Chrome Lase Station is the only multiwavelength platform with dedicated patient-centric Skin Apps. If you are wishing to reduce acne, scars, fine lines, & wrinkles, peeling, skin resurfacing, and even tattoo removal, this is the most advanced quanta laser available today.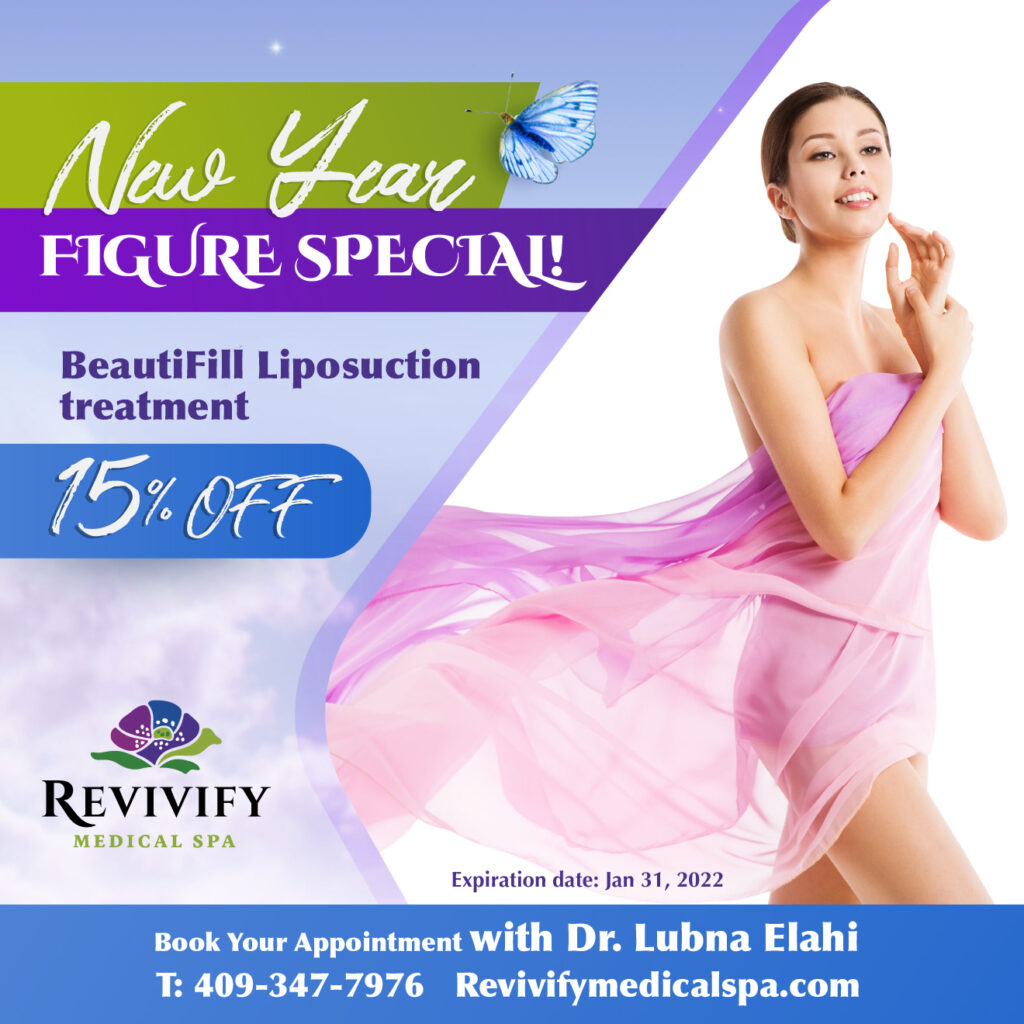 After having indulged, it's time to redefine your curves.  Get the Laser-Assisted BeautiFill Liposuction treatment at 15% OFF!  Remove the extra from where you don't want it and add it to where you do want it!  Transfer your own tissue to rejuvenate your face or enhance your buttock or breasts.  Reshape the figure that you always wanted!
Make sure you contact us to lock down your offers!  At Revivify Medical Spa, we are here to help you look and feel your best from the inside out.  It is our mission to make cutting edge, luxurious medical spa treatments affordable.  We offer equal or better medical-grade treatments to those found at the top Houston medical spas.  No need to drive long distances!  Revivify Medical Spa is the highest-rated, most trusted medical spa in Southeast Texas.
Board Certified Aesthetic Medicine Family Physician
I will make your visit Comfortable, Affordable, and Memorable.
Special Terms & Conditions
All standard terms and conditions apply
Promotions are not retrospective.
In order to claim a special, you must purchase the offer upfront.
Promotions cannot be combined.
We reserve the right to modify or terminate a special at any time.
The expiration date is Feb. 28, 2022