BEAUTIFILL SPECIAL OFFER
Sculpt Your Dream Body!
---
Laser Lipo Away Your Fat & We'll Help You Tone Up!
Get a BeautiFill & get 2 Free Exilis Treatments
For a Limited Time Only, purchase a treatment of our newest non-surgical fat transfer treatment BeautiFill™ by LipoLife and you'll get two Get 2 Free Tone Up Treatments on Us!

Reshape Your Curves with BeautiFill
Non-surgical Liposuction & Fat Transfer.
Exilis Ultra 360:
Skin tightening treatment
Combines radio frequency and ultrasound
Non-Invasive, No Downtime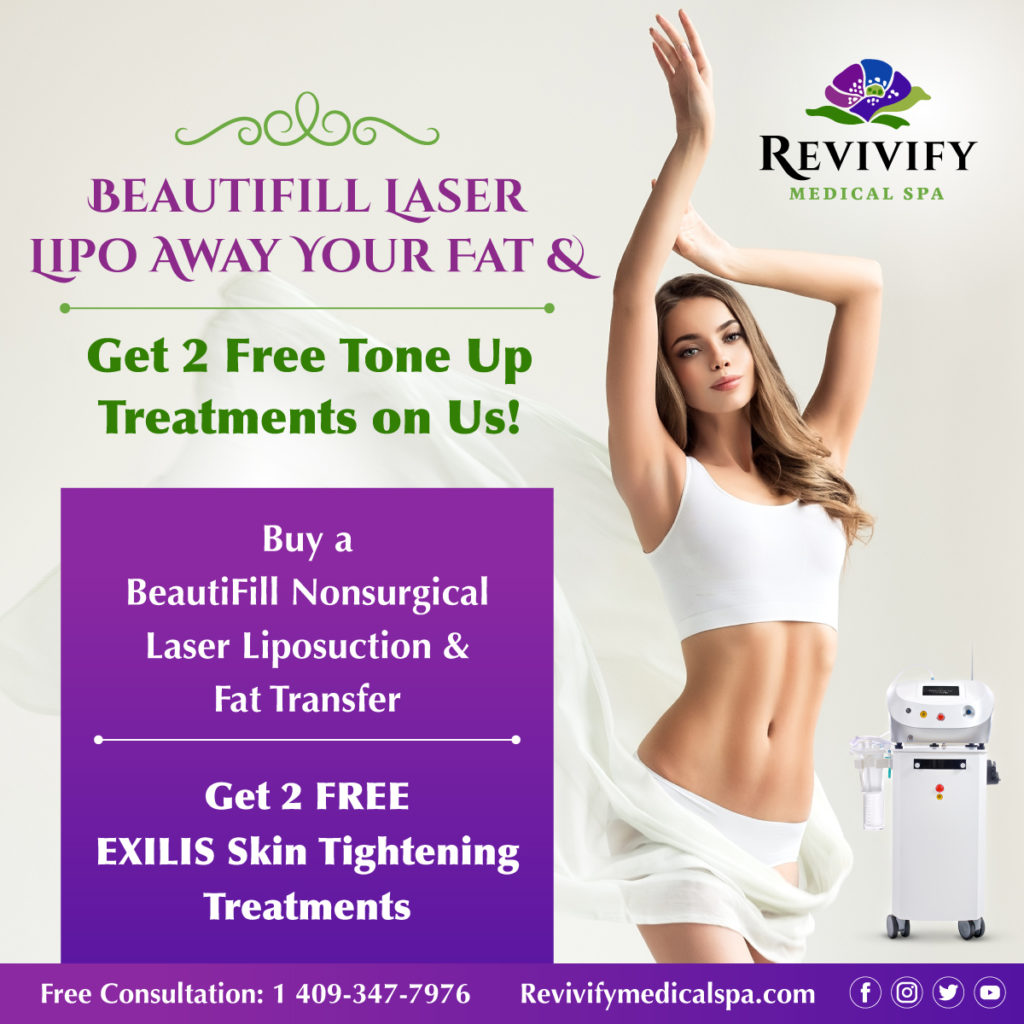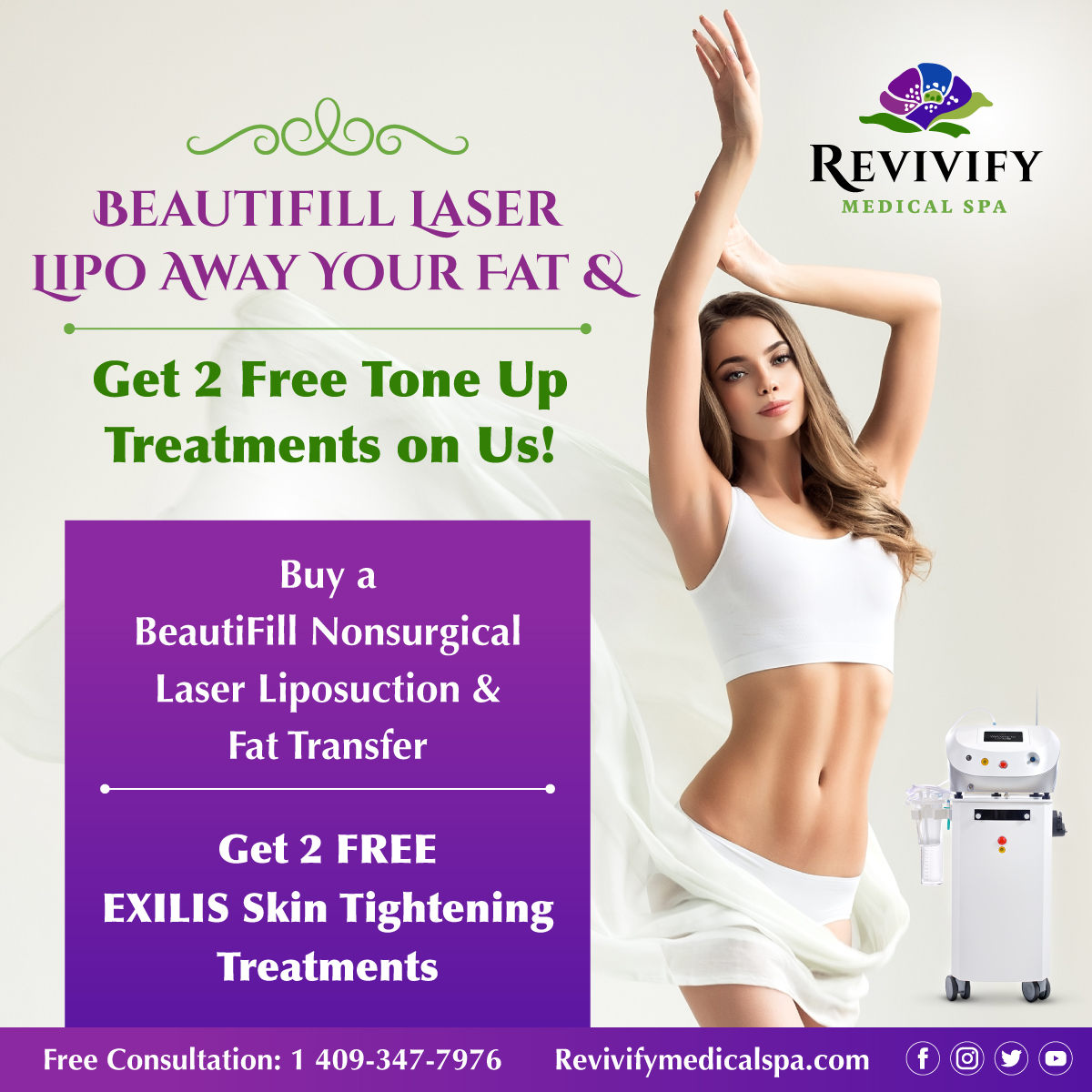 HURRY! This is your best chance to dare to bare this summer!
Expires on June 30, 2019.
Don't Miss Out!
Contact Us Now to claim this incredible offer!
Scroll below to get to know more about our newest non-surgical fat transfer procedure BeautiFill™ by LipoLife
What Is BeautiFill™ Non Surgical Fat Transfer?
BeautiFill™ is the first laser-based system that combines liposuction, skin tightening, and fat grafting (cosmetic fat transfer) procedures in one convenient appointment.
This revolutionary technology combines three treatments:
It contours the body by effectively reducing fat deposits
Tightens skin by stimulating collagen production
Restores lost volume of the face and other body areas
WHAT ARE YOU WAITING FOR?
Remove Volume to Restore Volume Where You Need it!
Contact Us Now to Save $500 on your body sculpting transformation treatment!
Difference Between BeautiFill™ and Traditional Liposuction
There are significant differences between traditional autologous fat transfer methods like mechanical liposuction and the advanced Non Surgical Fat Transfer technology solution offered by BeautiFill™, including:
LipoLife achieves a fat cell vitality rate greater than 95%; resulting in a higher quality fat grafting
More successful fat transfer with longer lasting results
The procedure is safer than traditional liposuction, as it uses local anesthetics
BeautiFill™ uses low-density laser energy which minimizes the risk of burns
The procedure can be done as an outpatient procedure with reduced patient downtime
Results are more natural looking and last longer
BeautiFill™ reduces bleeding, swelling, and bruising
Enhanced skin tightening
Let's not forget that it won't hurt your wallet!

BeautiFill is priced 30% less than a traditional liposuction!
Beautifill Laser Lipo Special – Get 2 Elixis Treatment Free