IDEAL PROTEIN VS. KETO DIET
How the Ketogenic Diet Works
The latest findings from the National Health and Nutrition Examination Survey, reveal that nearly half of adult American's have tried to lose weight in the last 12 months.
If you are one of them, you understand how difficult dieting can be. The keto diet has been one of the most popular diet plans in the last few years.
Unfortunately, there are many versions of the keto diet out in the market. To make matters worse, most of those diets are DIY, which further confuses and frustrates dieters.
The Ideal Protein Protocol is a ketogenic diet; however, it works very differently than the DIY keto diets you find online.  Before we explore Ideal Protein vs. Keto Diet, let's get a better understanding of each.
What is Ketosis?
Ketosis is a metabolic state in which your body burns fatty acids and releases ketones.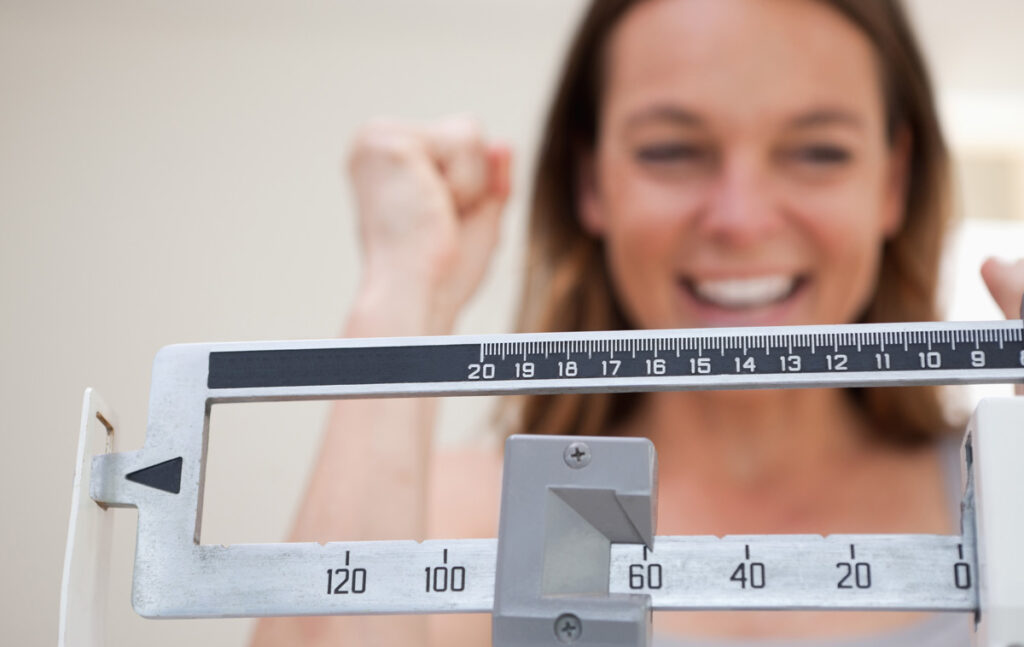 What is Keto diet work?
Our bodies need fuel to function. We get our energy from our food and drink. The fastest source of energy comes from carbohydrates. Therefore, the body will use these first. When there are no more carbs, the body will search for other sources of energy, starting with our stored fat.
The principal behind the keto diet is to restrict your carbohydrate intake to force your body to burn its stored fat faster.
Most DIY keto diets consist of:
Eating very few carbohydrates
Consuming a moderate amount of proteins
High in fat intake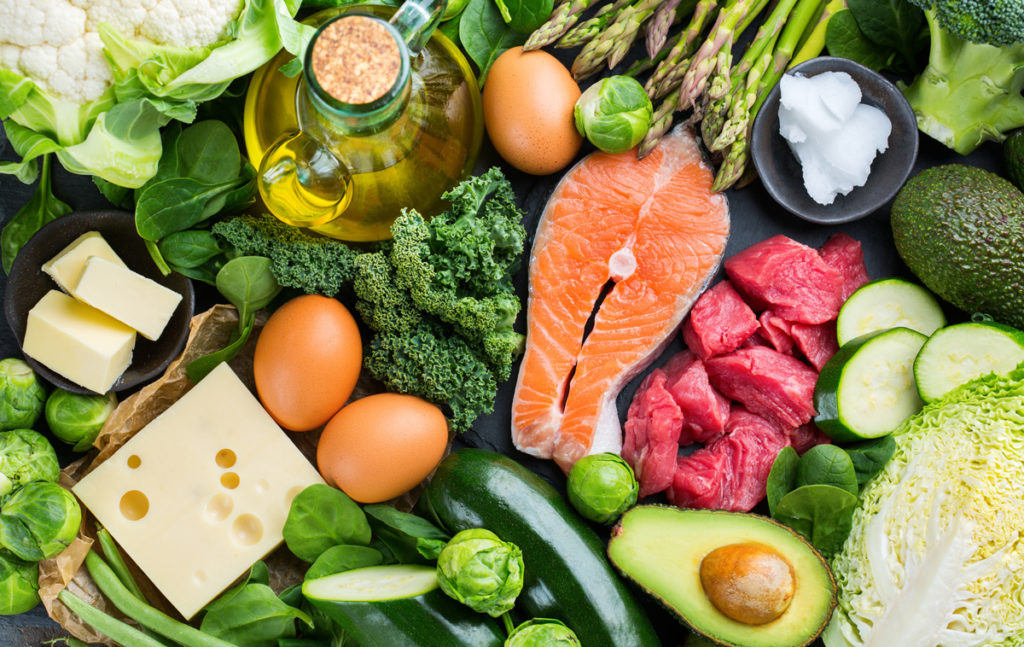 The Ideal Protein Protocol
Although it's become more popular in recent  years, the Ideal Protein Protocol is nothing new. It was developed in France 25 years ago by Dr. Tran Tien, who specialized in the treatment of obesity.
The Ideal Protein Protocol goes beyond the traditional diet. Not only is it scientifically designed to help you lose weight, but it also enables you to do it in a way that is healthy and long-lasting.
The Ideal Protein diet is:
Low in Carbs
Low in Fats
The Protein Intake is Optimized for Each Individual
Differences Between a DIY Keto Diet and the Ideal Protein Protocol
There are several differences between the Ideal Protein vs. Keto Diet or the DIY diets you find online.
Supervision, Coaching, and Support
With the ideal p. you will have the help of doctors to ensure your meal plans are balanced and personalized to your needs.
Muscle Mass Preservation
The ideal protein protocol is designed to help your body burn fat while maintaining muscle and lean tissue through carefully designed meal plans that provide the body with foods that have a high protein value.
DIY keto diets don't always offer the right protein balance, and as a result, you could lose valuable muscle mass which can cause many problems down the road.
Fats Consumed 
One of the main differences between a self-direct keto diet approach and the Ideal Protein is the among of fat consumed.
Traditional keto diets are high in fat, while the Ideal Protein is low in fat. Because of the low-fat intake in the Ideal protein, your body will enter a state of nutritional ketosis, forcing your body to use its stored fat as fuel.
On the contrary, a regular keto diet provides you with more fat, which your body will consume first before it tries to use its stored fat. Therefore, the Ideal Protein Protocol will help you lose stored fat faster than a regular keto diet.
Additionally, when you try a DIY keto diet, you may end up consuming too many saturated and trans fats which are considered harmful and can lead to inflammation, high cholesterol, and imbalanced blood sugar levels.
The following chart illustrates the main differences between a DIY keto diet and the Ideal Protein diet.
When you try dieting on your own, you won't have the input of physicians who monitor your health as you lose weight.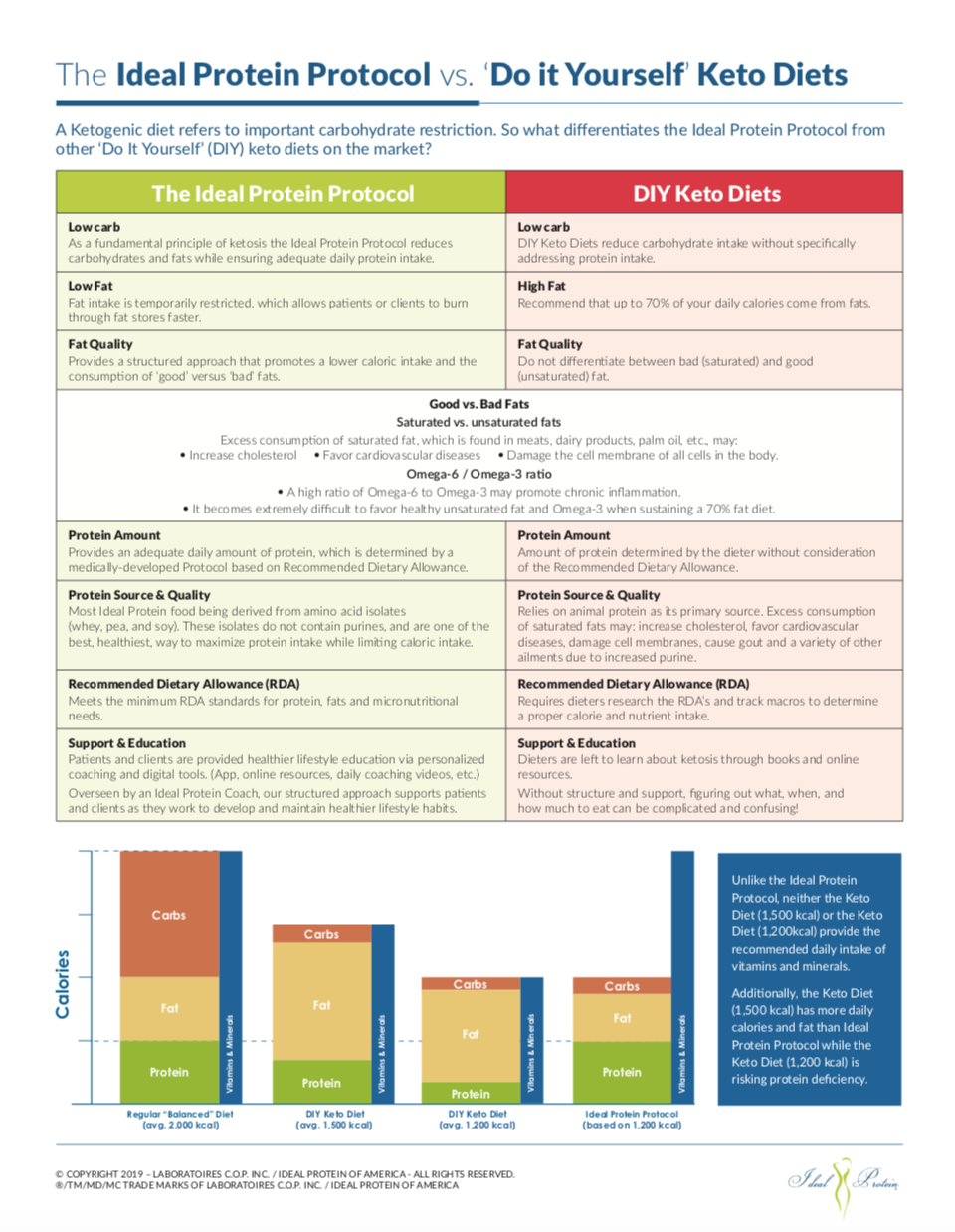 Losing weight shouldn't be a guessing game. At Revivify Medical Spa, we can help you lose those extra pounds and be healthier than ever before.
For more information or begin the journey towards achieving your weightloss goals for good, call us at 409-203-7482.
Watch our Patient Testimonials