Female Alopecia Treatments that Work!
Beautiful hair has been a standard of femininity for centuries, so when we start losing our beautiful locks, it's only natural to feel stressed, sad, and less confident.
Female alopecia is, unfortunately, more common than any of us would like to admit. Nearly one-third of all women experience some degree of hair loss during their lifetime. Postmenopausal women are the most affected, with as many as two-thirds of them experiencing hair thinning and bald spots.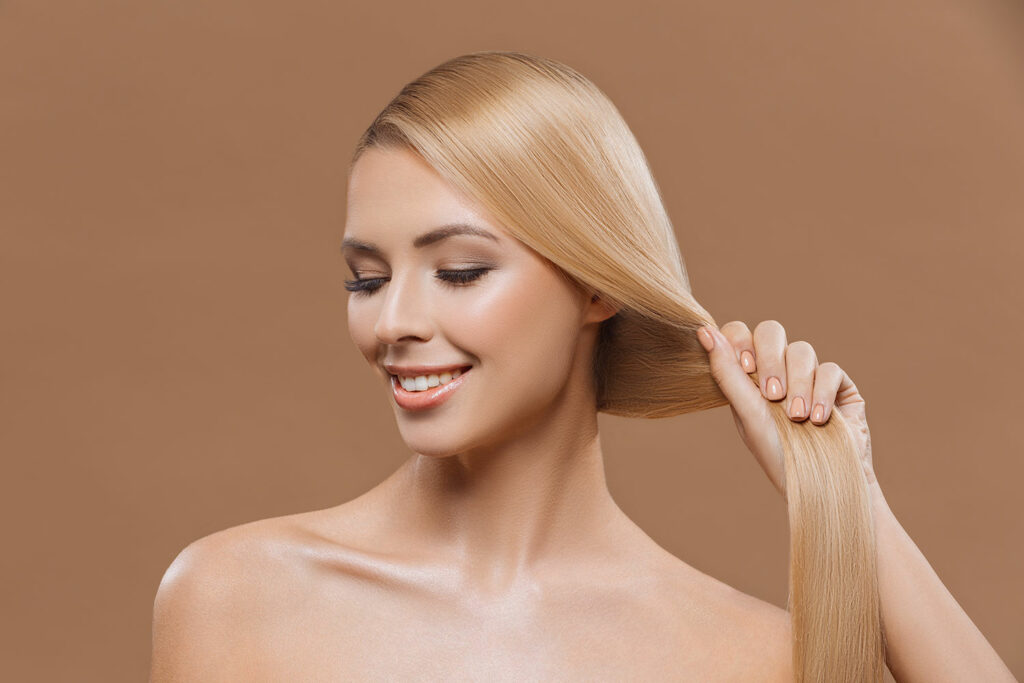 Many things can trigger female hair loss. For example, certain medications can interfere with the hair growth cycle, and chemical treatments and hairstyles that pull on the hair and stress the scalp are another common reason.
For others, the cause is other medical conditions such as thyroid problems, hormonal shifts, or chronic inflammatory diseases.
However, the condition we know as female alopecia is most often the result of faulty genetics. Most women with alopecia start noticing hair thinning, slowed regrowth, and bald spots in their 40s and 50s, but the condition can affect anyone at any age.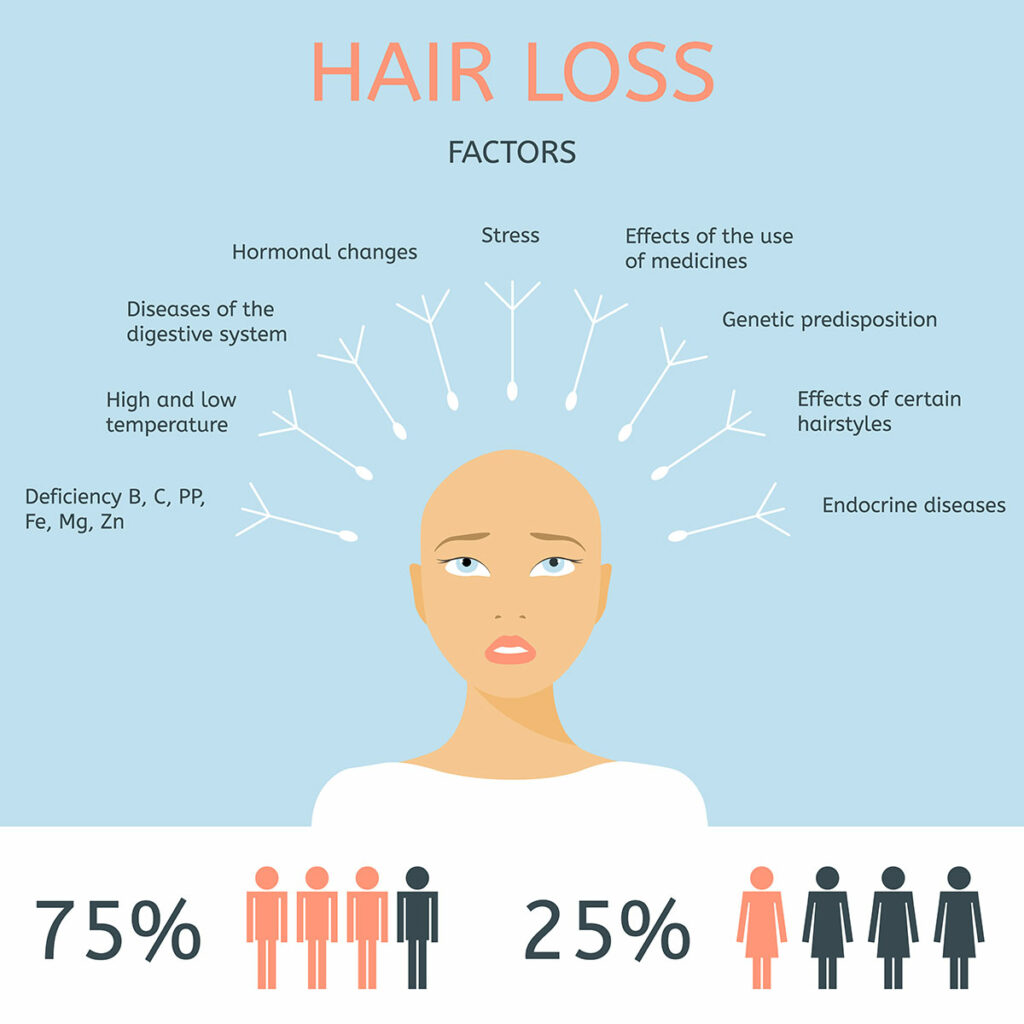 What is Female Hair Loss or Alopecia?
Female hair loss or lopecia is a condition characterized for abnormal or excessive hair loss. The condition can affect both males and females of any age group. People who suffer from alopecia, can experience hair loss on their scalps or their entire body.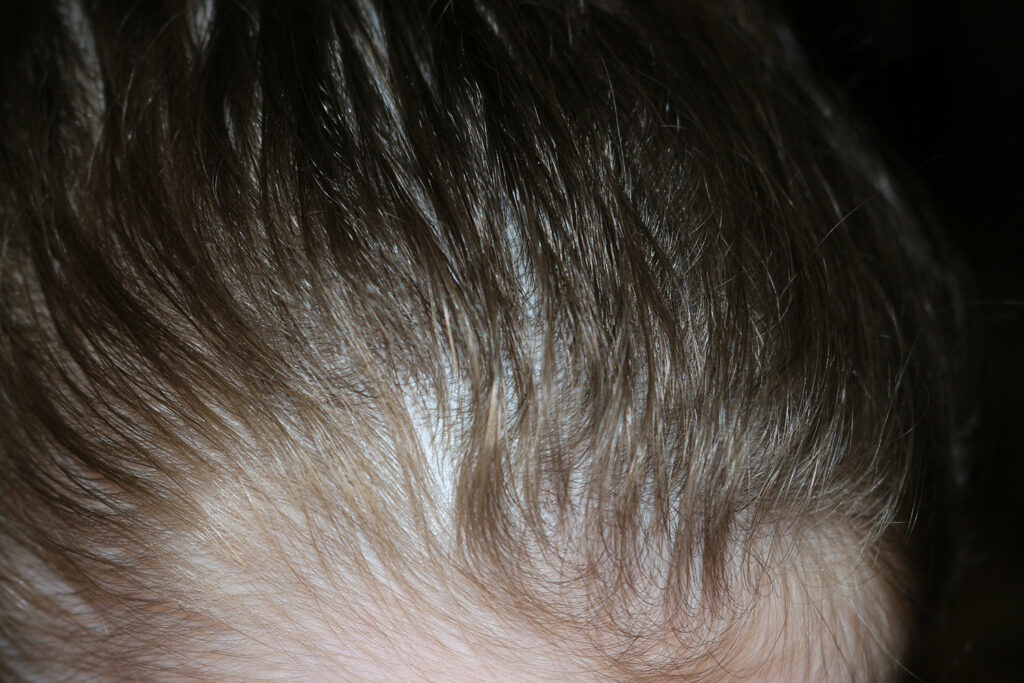 Innovative Treatments that Work!
While women in the past had no recourse but to wear wigs or accept their baldness with as much courage as possible, today, we are lucky enough to have minimally invasive treatments that can help regrow hair naturally and offer long-term results.
Hair Restoration with Exosomes Treatment
Exosomes are mediators of cell-to-cell communication; they are in charge of delivering essential lipids, proteins, and nucleic acids.
All cell types produce exosomes; however, the ones released by regenerative cells like stem cells have an extraordinary capacity to induce healing and repair in other cells.
Our exosome hair restoration treatment uses purified stem cell-derived exosomes. The exosomes are small and nimble enough to travel through the bloodstream to deliver essential proteins to damaged follicles restoring them and triggering new hair growth.
The treatment involves carefully injecting the exosomes into the scalp; there is very little pain or discomfort associated with this procedure and no downtime. Best of all, you will start seeing new hair growth in as little as
PRP Hair Regrowth and Restoration Treatment
PRP in hair restoration is also known as "Liquid Gold" due to the yellow serum derived from platelets extracted from your blood.
This Platelet Rich Plasma (PRP) contains vital growth factors that work to reactivate and regenerate damaged follicles when injected into your scalp.
Because the experts at Revivify Medical Spa use your blood to make the powerful PRP, no adverse side effects are associated with this treatment. Additionally, since this is a non-surgical hair restoration therapy, there is no downtime.
Most patients require one treatment a month for four months to see long-lasting results. However, patients with severe or advanced female alopecia may require additional treatments.
If you are experiencing hair loss or thinning hair, know that solutions are available. We can help you regain the lustrous hair of your dreams quickly and painlessly.
Schedule a free assessment consultation and learn which of our hair restoration treatments is best for you.
For more information on our facial/body perfection or rejuvenation treatments or begin the journey towards achieving your health and beauty goals, call us at 409-203-6692.