Summer Face and Body Specials 2022
This summer has brought on a particularly strong heat wave.  At Revivify Medical Spa, we're here to make sure that you look blazing hot with our Summer Face and Body Specials 2022.
At Revivify Medical Spa in Beaumont, Texas, we make cutting-edge, luxurious medical spa treatments affordable. We offer equal or better medical-grade treatments to those found at the top Houston medical spas. No need to drive long distances! Revivify Medical Spa is the highest-rated, most trusted medical spa in Southeast Texas.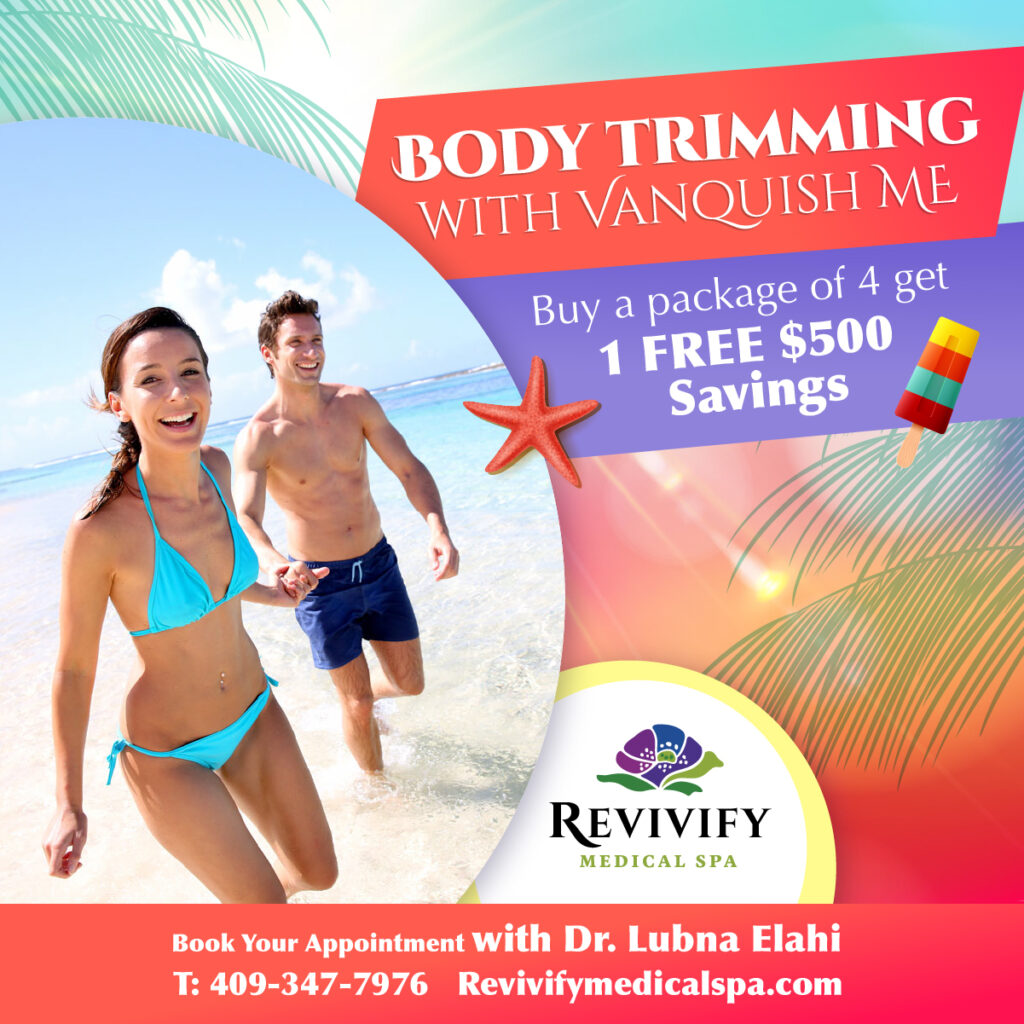 Take advantage of our body trimming special with the award winning Vanquish ME. Buy a package of 4 get 1 FREE.
$500 Savings!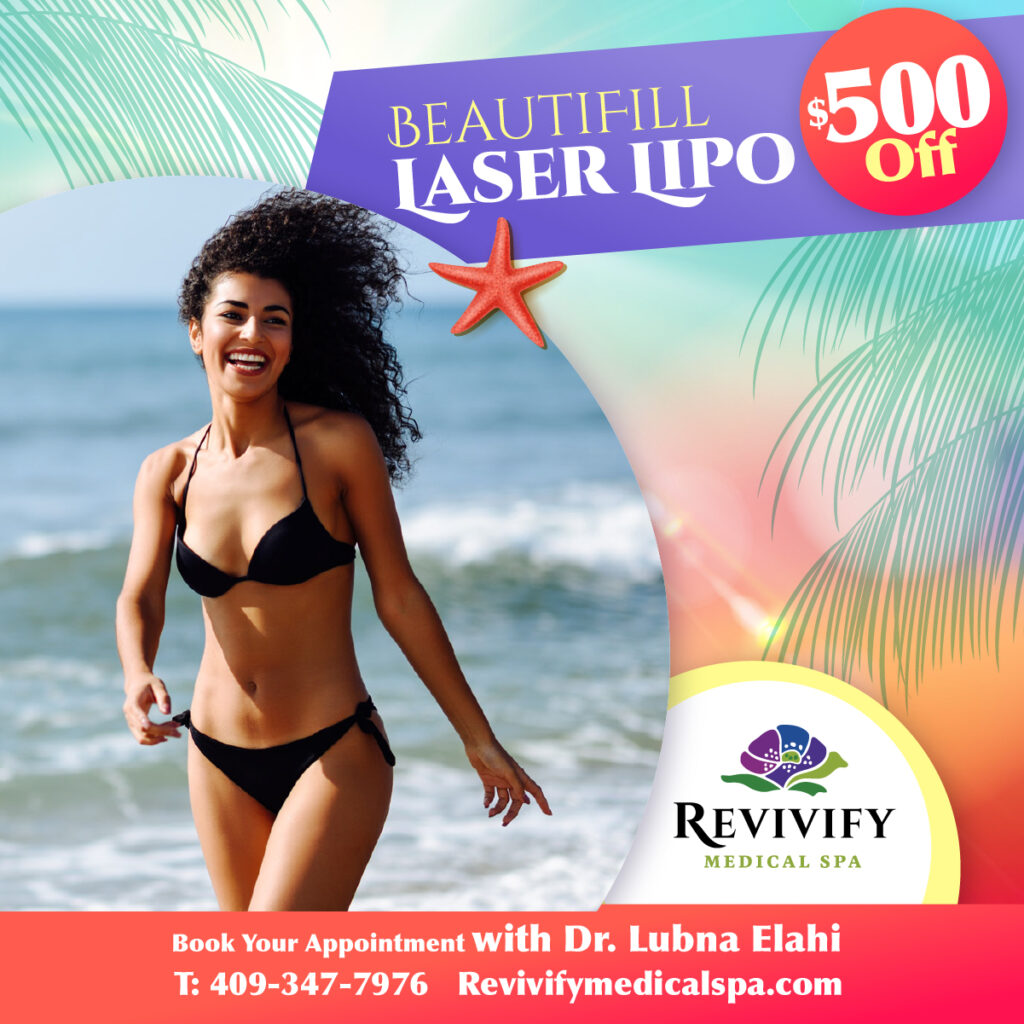 Sculpt your body with our revolutionary BeautiFill Laser Assisted Liposuction. Safer, more effective & less expensive than the traditional liposuction.
Enjoy it at $500 OFF!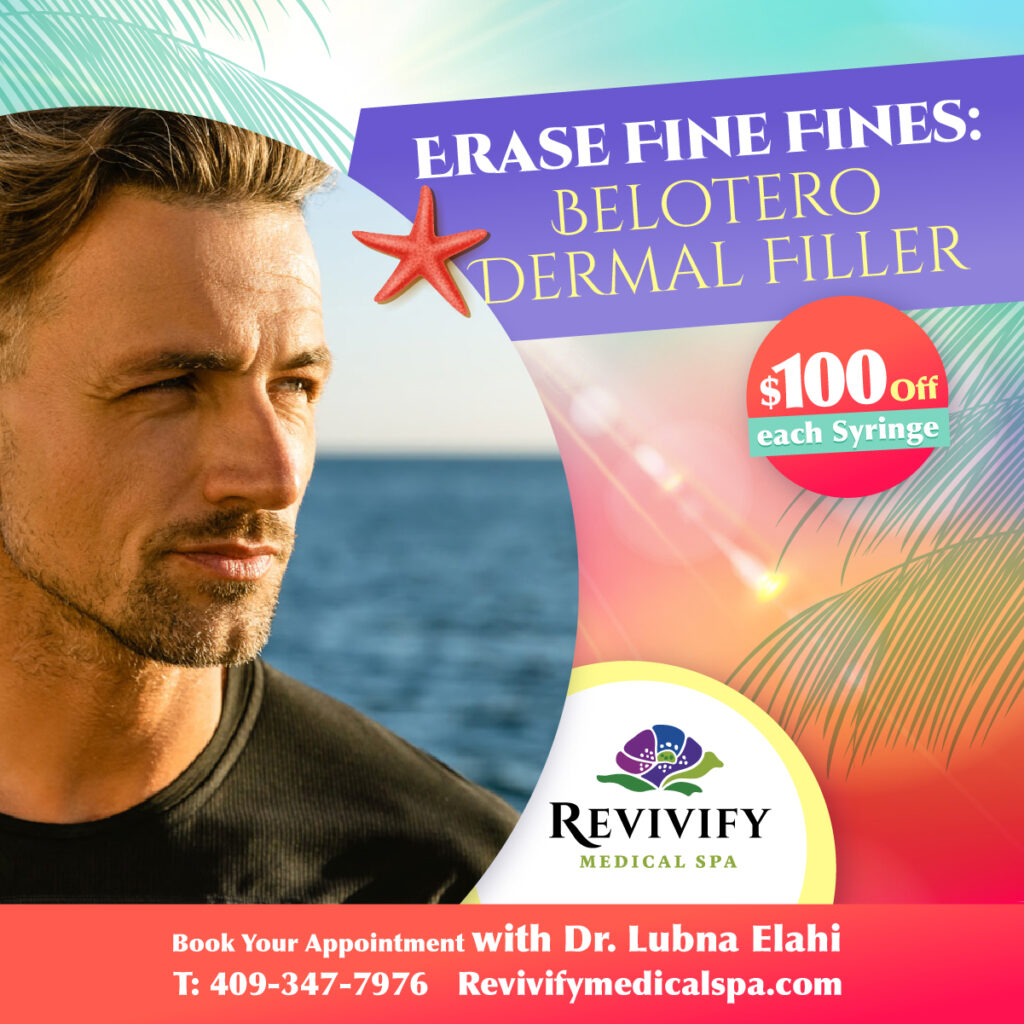 Fill in fine lines to rejuvenate and improve your complexion with our Belotero Dermal Filler treatment at a reduced price!
Enjoy it at $100 Off Each Syringe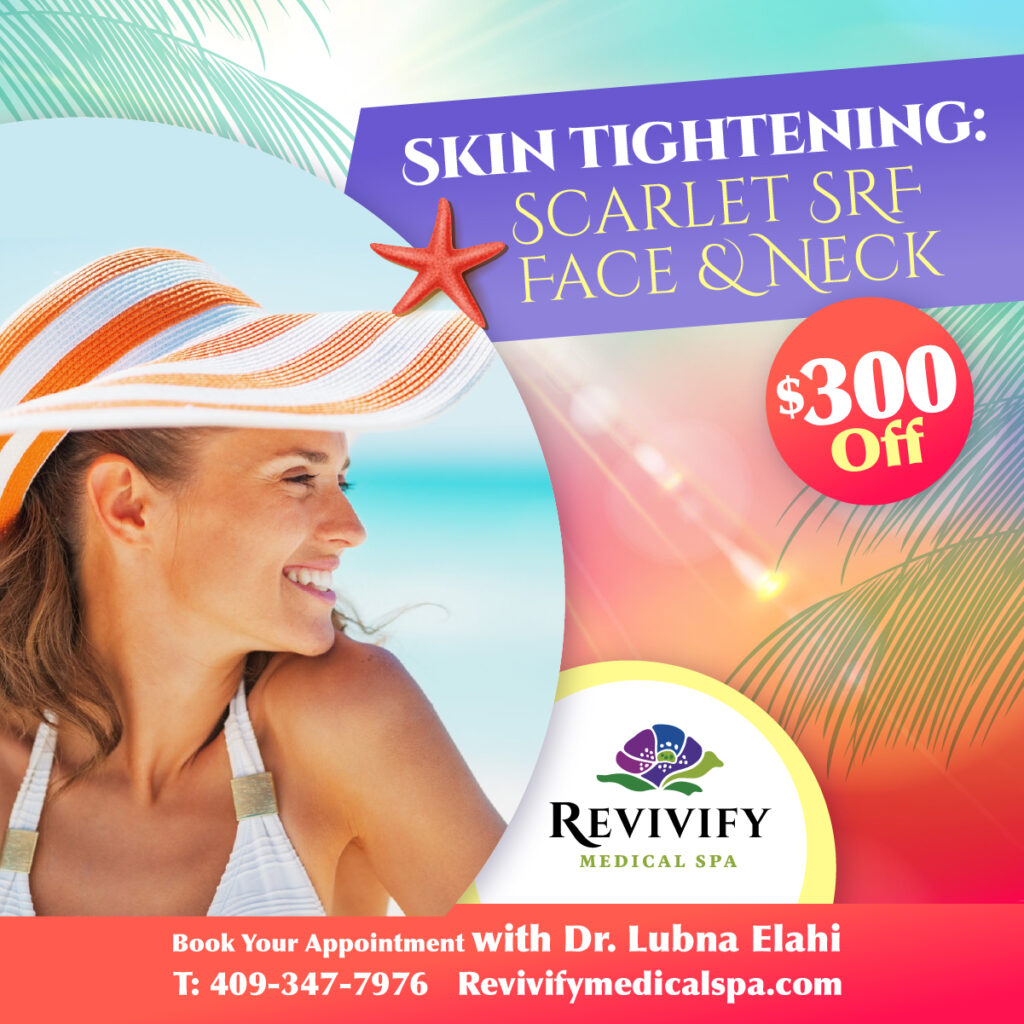 Turn back time with our best selling Scarlet SRF Face and Neck Treatment.
$300 OFF!
Refresh Your Face Special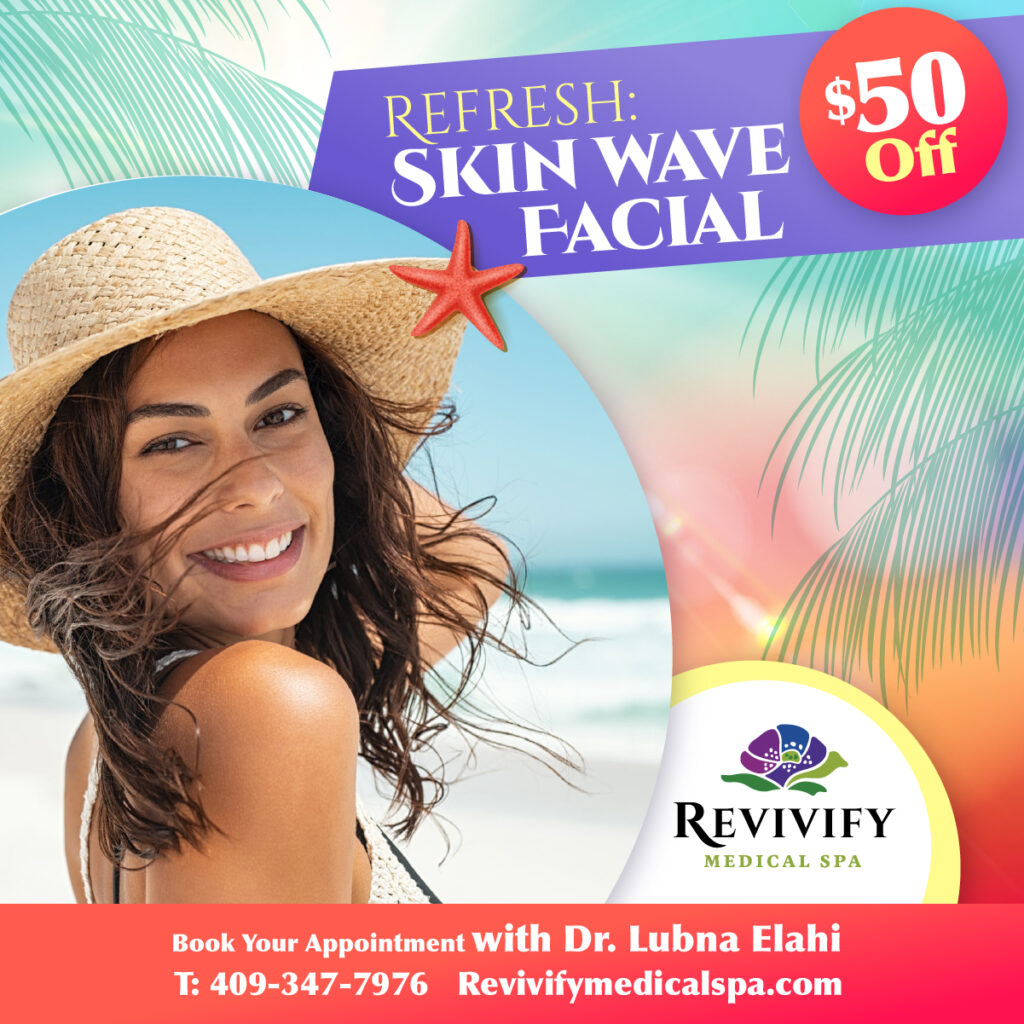 Enjoy the most refreshing hydrafacial treatment available, the Skinwave Facial.  So many lovely benefits packed into one treatment!
$50 OFF!
Board Certified Aesthetic Medicine Family Physician
I will make your visit Comfortable, Affordable, and Memorable.
Special Terms & Conditions
All standard terms and conditions apply
Promotions are not retrospective.
In order to claim a special, you must purchase the offer upfront.
Promotions cannot be combined.
We reserve the right to modify or terminate a special at any time.
The expiration date is July 31, 2022.