Spring Medical Spa Specials 2021
Why wait for Summer what you can do in Spring?  It's time to shed those extra pounds and signs of stress that 2020 brought and make way for a Spring 2021 transformation! Check out our Spring Medical Spa Specials 2021 and contact us to help you step out in your best blossoming Springtime look!
At Revivify Medical Spa in Beaumont, Texas, we make cutting-edge, luxurious medical spa treatments affordable. We offer equal or better medical-grade treatments to those found at the top Houston medical spas. No need to drive long distances! Revivify Medical Spa is the highest-rated, most trusted medical spa in Southeast Texas.
Bright Eyes Filler Special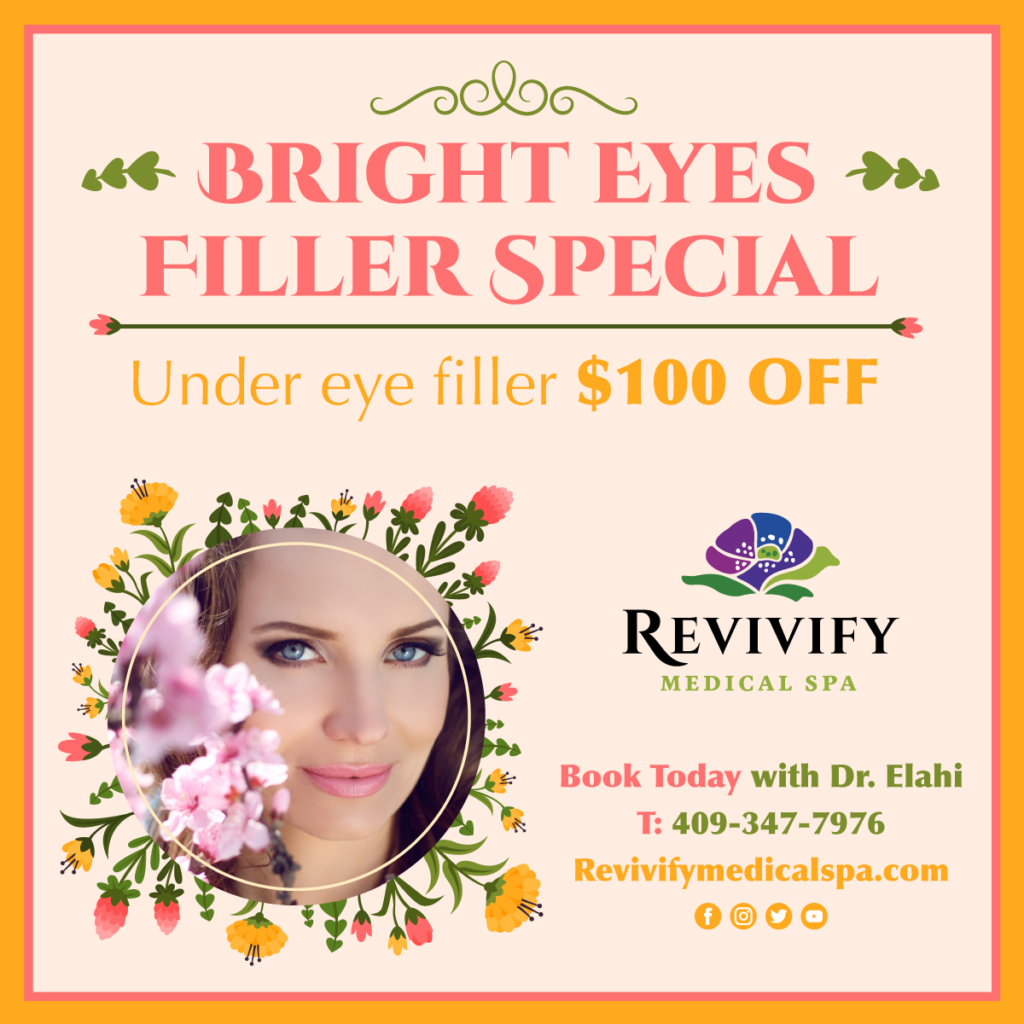 Dermal fillers for under the eyes to get that instant bright eyes look! Under eye filler $100 OFF.  People will notice but it will be so natural people won't know how you managed to turn back time. Get that relaxed, refreshed, and youthful appearance today!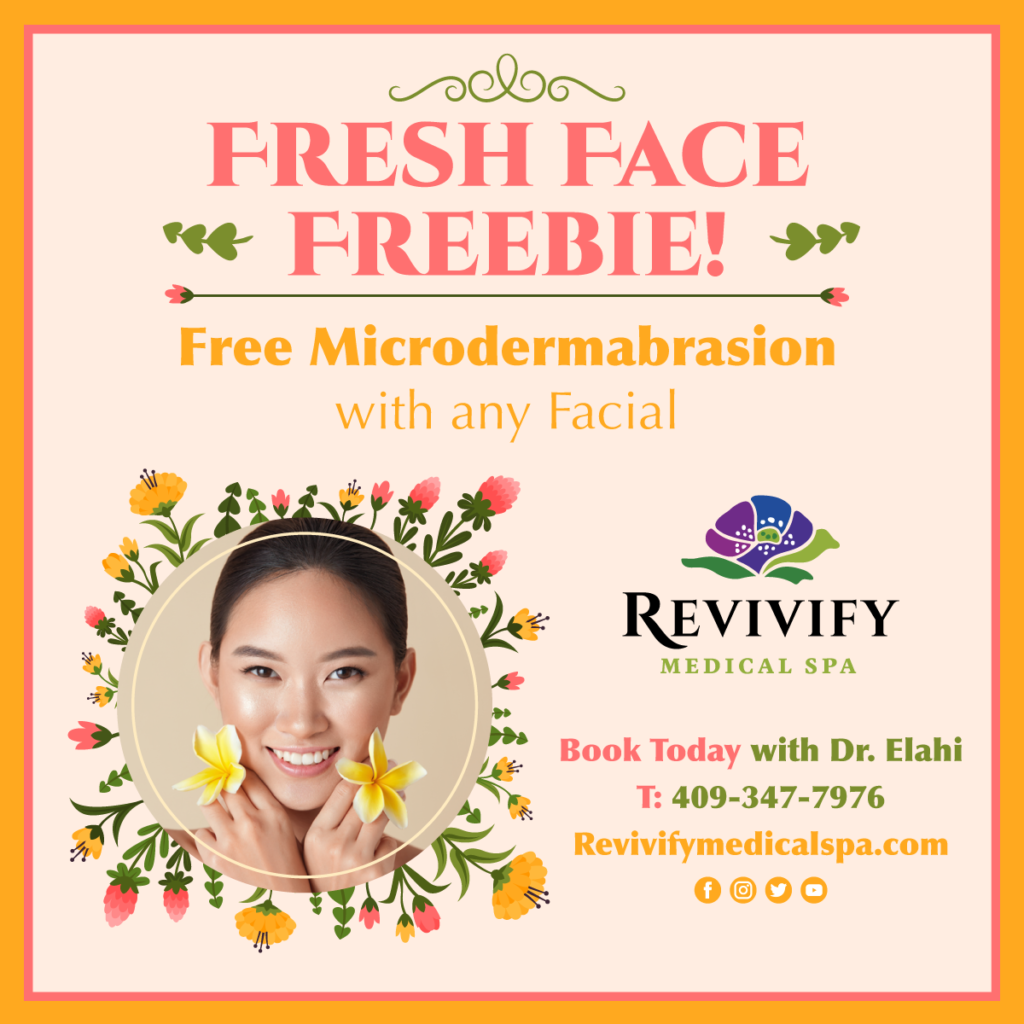 Enjoyo a Free Microdermabrasion with any Facial! Spring is the perfect season for a microdermabration.  Treats a variety of skin conditions including acne, age spots, wrinkles, scar reduction, stretch marks, & more.
Tight & Smooth Spring Body!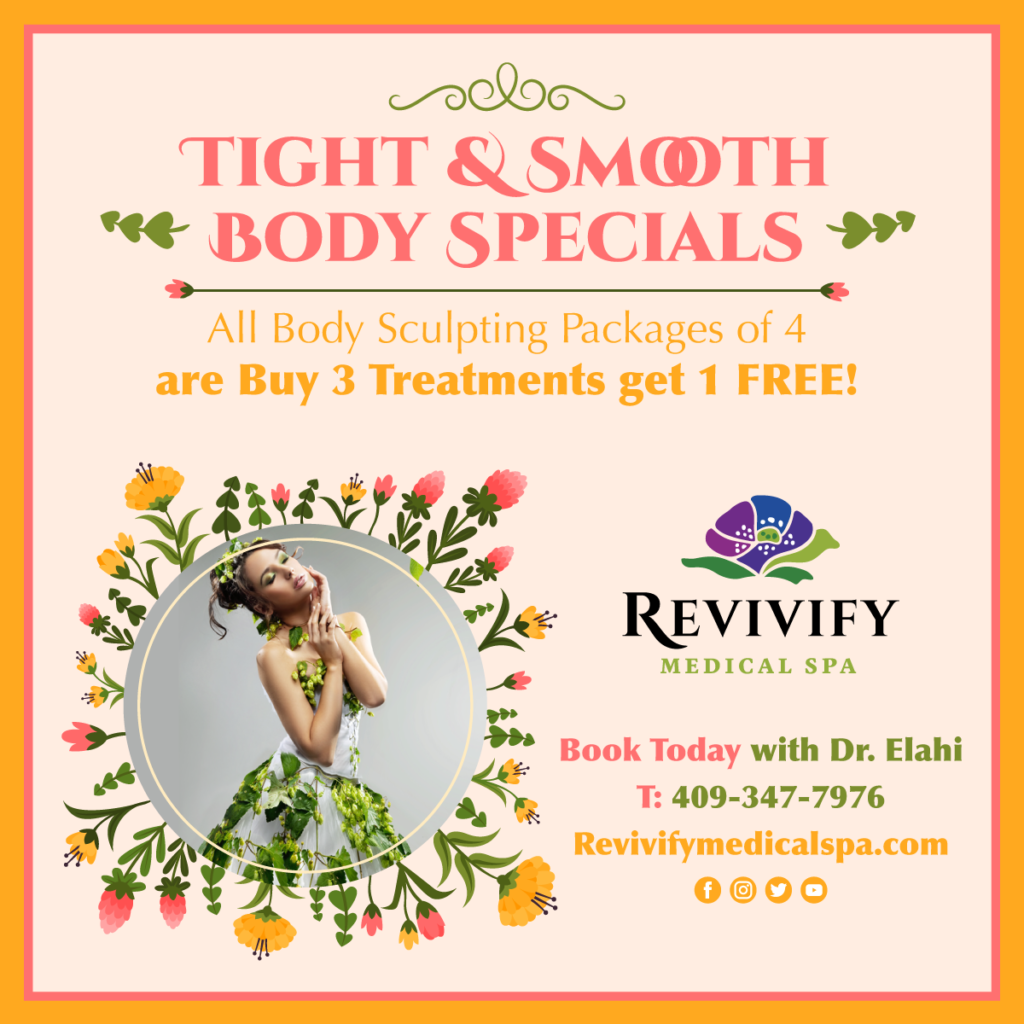 Laser Lipo-Sculpt Special!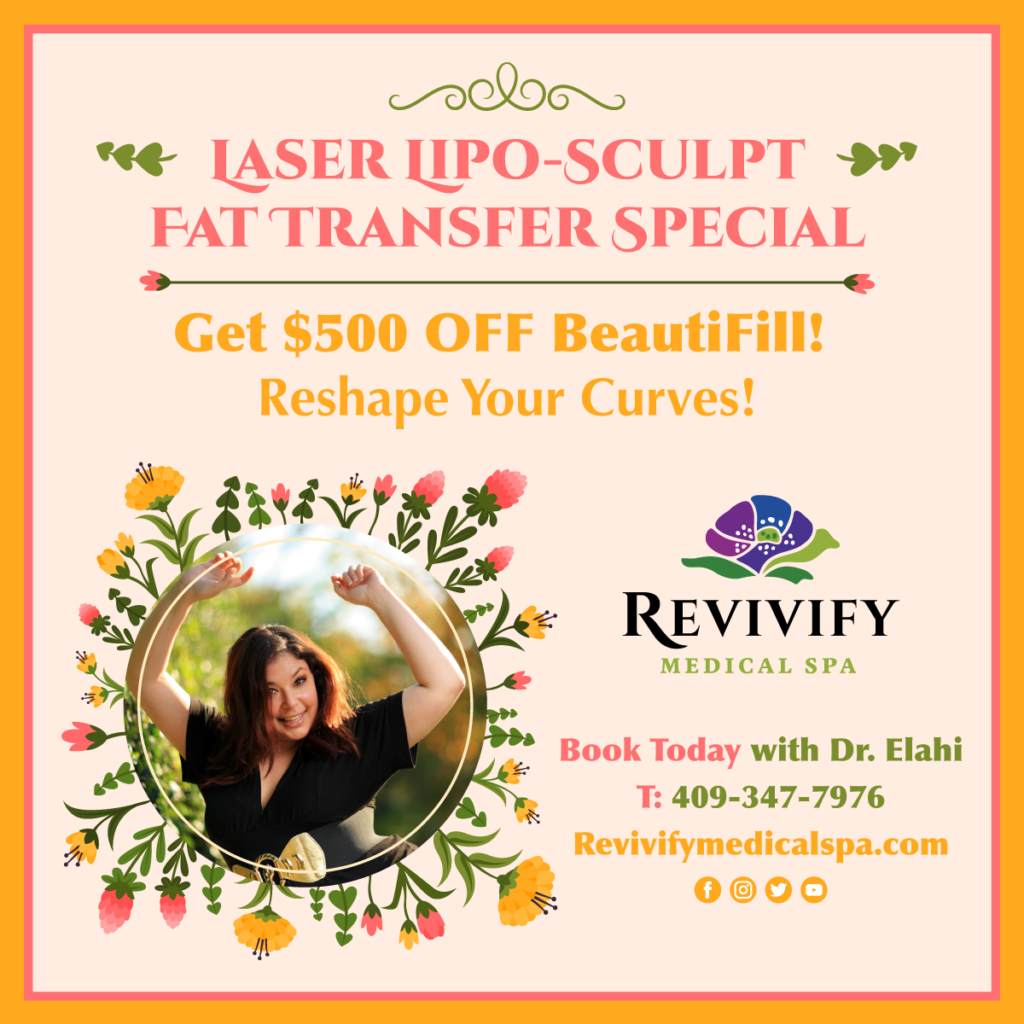 Get $500 OFF BeautiFill, Non-surgical Liposuction & Fat Transfer.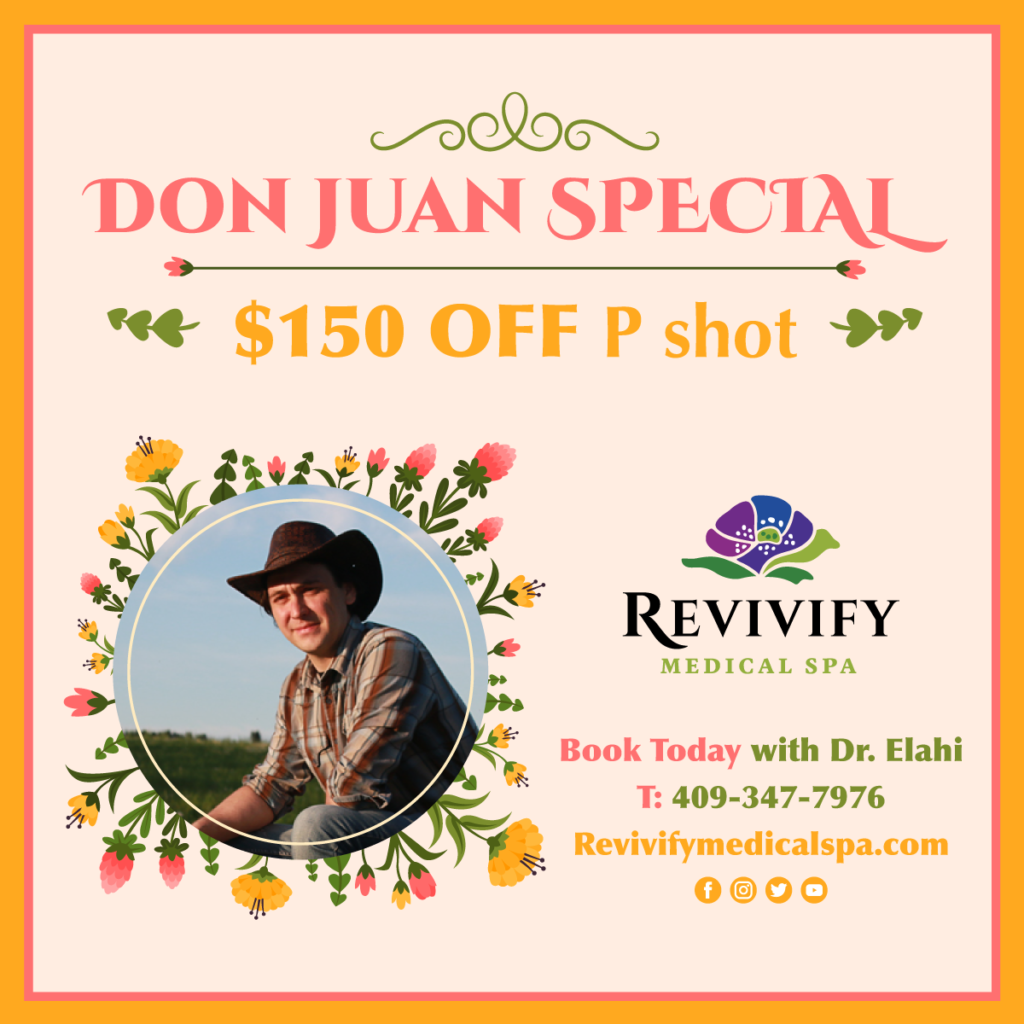 Get $150 OFF the Orgasm Shot, O Shot.  Strategically injected PRP (platelet rich plasma) works wonders to rejuvenate the vaginal tissue for a more youthful appearance, for incontinence, and to enhance sensitivity and enhance sexual arousal.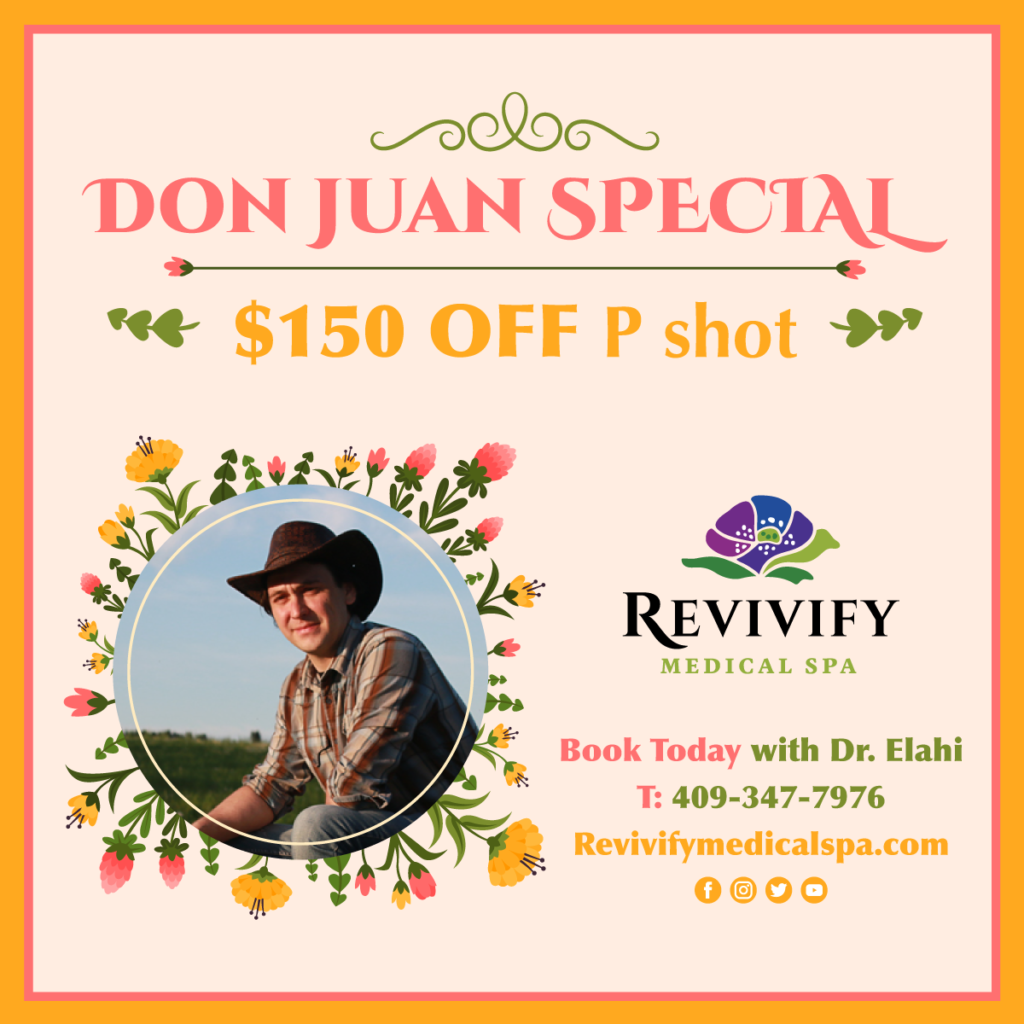 Get $150 OFF the Priapus Shot, P Shot.  Strategically injected PRP (platelet rich plasma) works wonders to rejuvenate the penis tissue for to treat ED or for those that simply wish to enhance their sex drive, performance and function.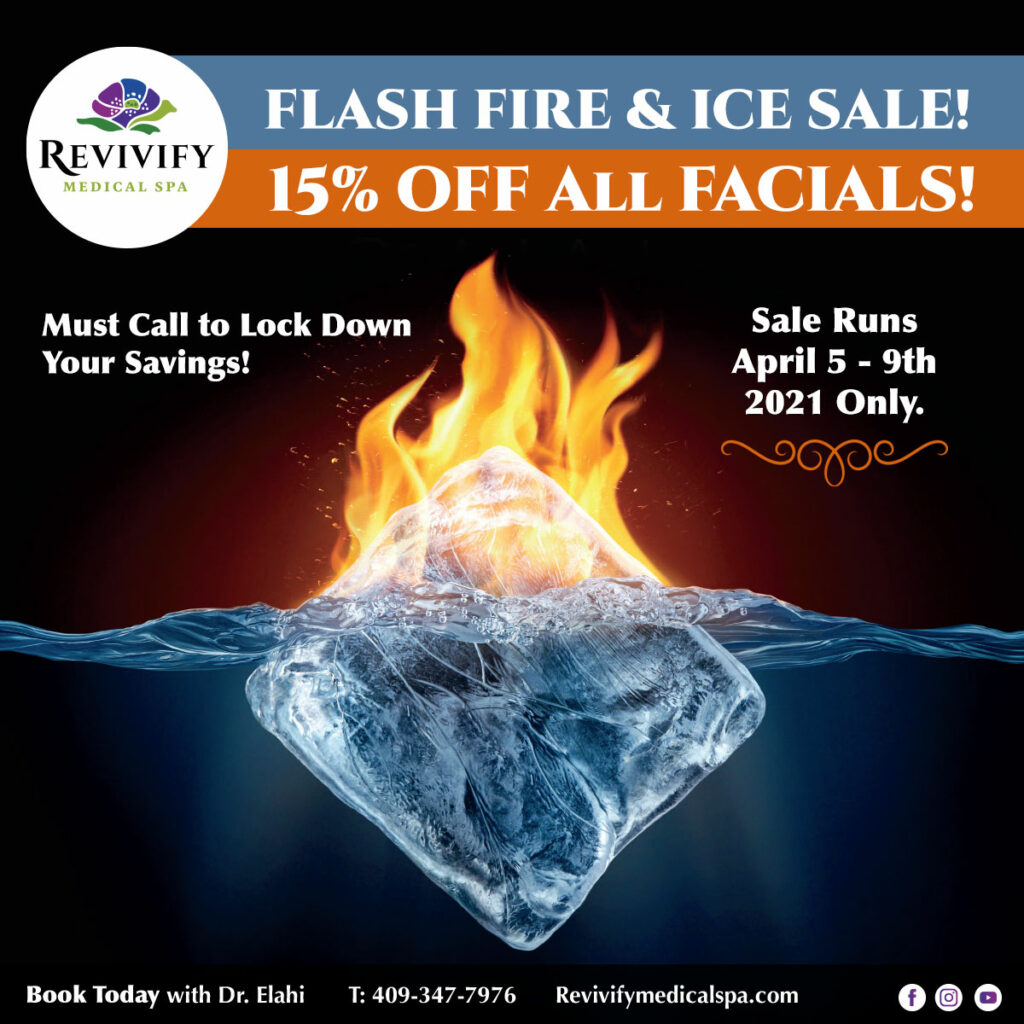 Brought Back By Popular Demand!  Facials Specials!
Chemical Peels are out for summer, Fire and Ice is in!
Choose your pick of medical grade facials all 15% OFF.
There is a perfect facial for every type of skin and condition:
Fire and Ice
All laser facials
IPL/ Photo Facial
Microdermabrasion
SkinWave Facial
Board Certified Aesthetic Medicine Family Physician
I will make your visit Comfortable, Affordable, and Memorable.
SAFETY FIRST!
At Revivify Medical Spa, we comply with all safety measures as per the CDC. Yes! You can come and get pampered safely.
As a responsible medical facility, we are taking all necessary measures for everyone's safety.
One client at a time in the office &
A mask must be used on your way to the medical spa.
All staff is wearing the officially required PPE.
Lockdown these great savings to bring out the best version of you this summer and beyond. The staff of Revivify Medical Spa is happy to help you!
Special Terms & Conditions
All standard terms and conditions apply
Promotions are not retrospective.
In order to claim a special, you must purchase the offer upfront.
Promotions cannot be combined.
We reserve the right to modify or terminate a special at any time.
The expiration date is April 20, 2021.