Spooktacular Facial Specials
For some, Halloween is the favorite holiday of the year, for others they celebrate Halloween every day of the year hiding their face beneath a slab of heavy makeup.  This year, you'll want to reveal rather than cover up with our Spooktacular Facial Specials!  Enjoy premium medical great facial treatments that won't scare your wallet.  So grab your broomstick and fly over to Revivify Medical Spa today to lock down our Spooktacular Facial Specials before they expire Oct. 21st, 2022.
At Revivify Medical Spa in Beaumont, Texas, we make cutting-edge, luxurious medical spa treatments affordable. We offer equal or better medical-grade treatments to those found at the top Houston medical spas. No need to drive long distances! Revivify Medical Spa is the highest-rated, most trusted medical spa in Southeast Texas.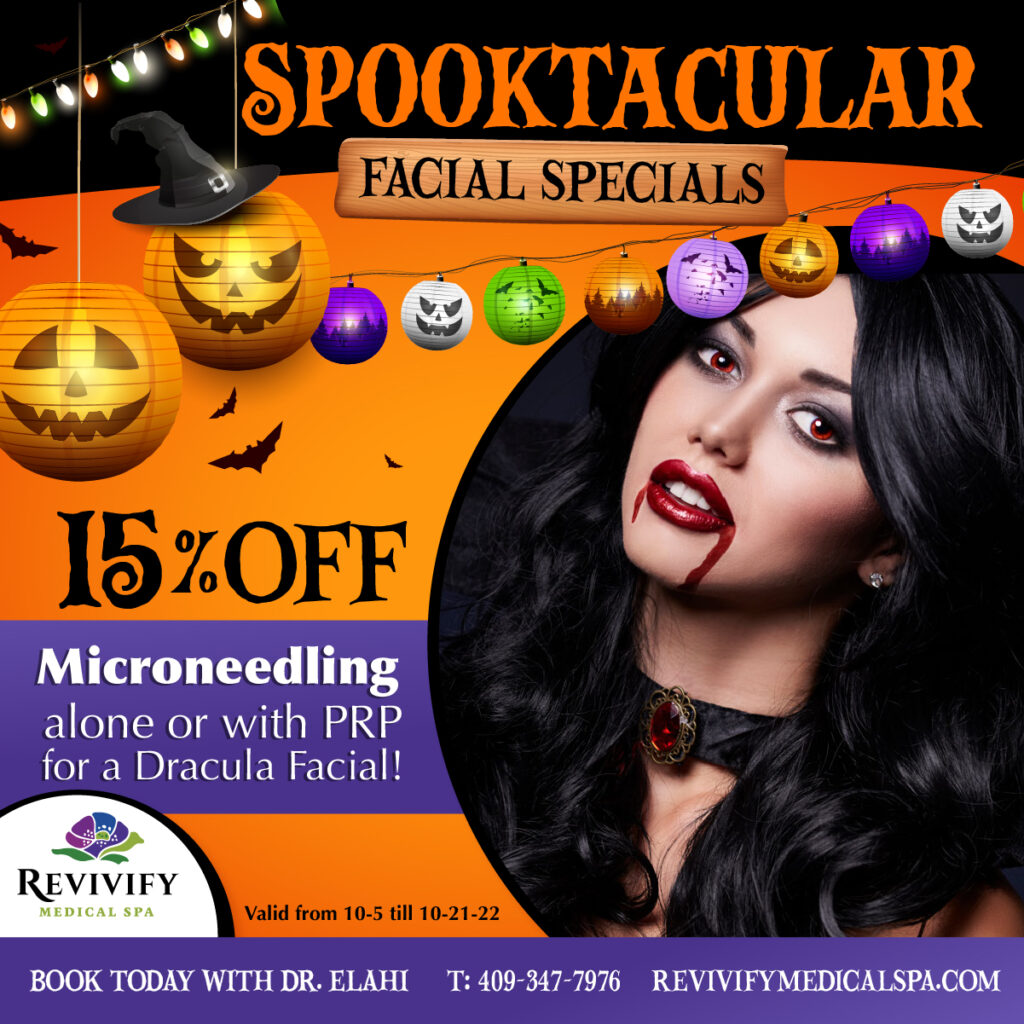 Put your best face forward with the help of our first of our August Flash Sales 2022. This is a special you can sink your teeth into! 15% OFF Microneedling alone or with PRP for a Dracula Facial!
15% OFF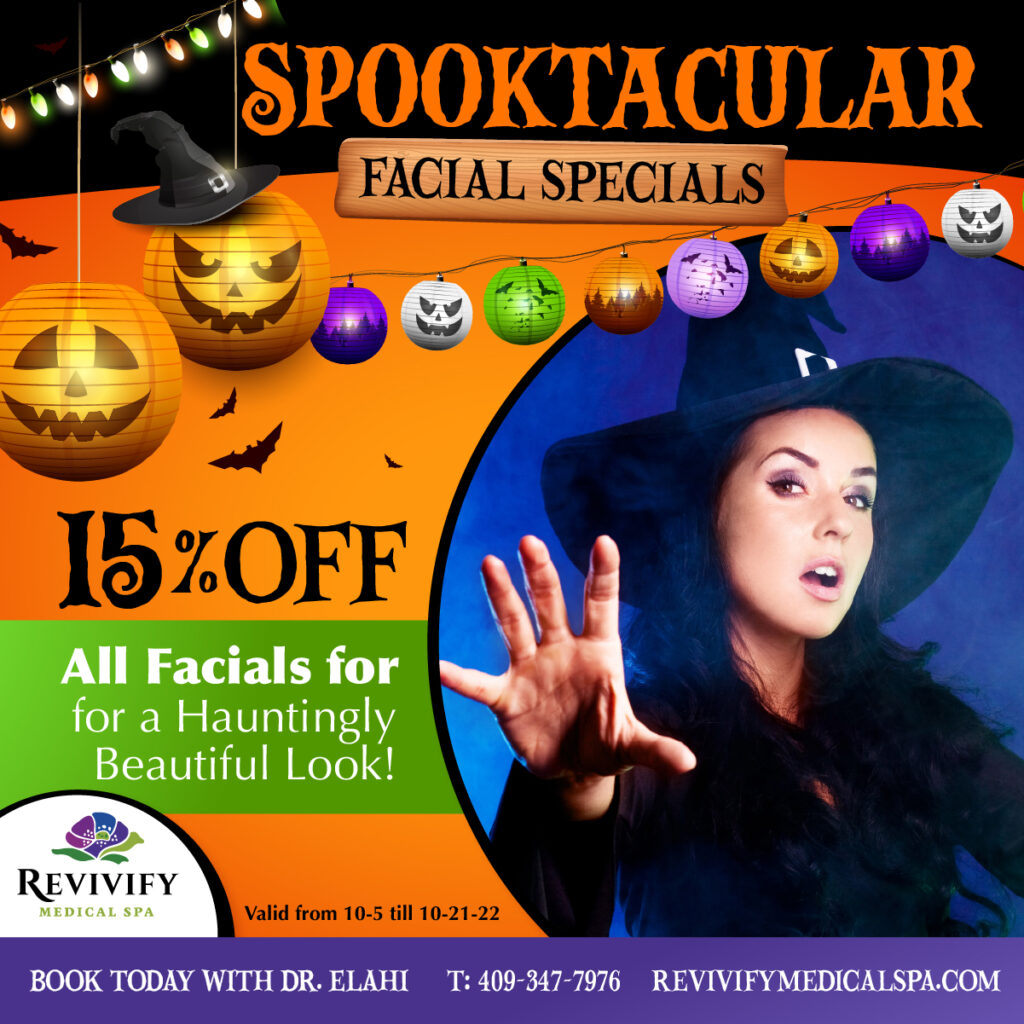 It's time to unveil the bandages!  You'll want to reveal your beautiful skin hidden within. Enjoy 15% OFF All Facials for a Hauntingly Beautiful Look!
15% OFF
Board Certified Aesthetic Medicine Family Physician
I will make your visit Comfortable, Affordable, and Memorable.
Special Terms & Conditions
All standard terms and conditions apply
Promotions are not retrospective.
In order to claim a special, you must purchase the offer upfront.
Promotions cannot be combined.
We reserve the right to modify or terminate a special at any time.
The expiration date is 10-21-22.