Spookifying Halloween Beauty Deals
This Halloween season, prepare to "Spookify" your imperfections and signs of aging! Ditch the heavy makeup just for Halloween, and instead, get ready to unveil your true beauty with our Spookifying Halloween Beauty Deals at Revivify Medical Spa. We've summoned two extraordinary offers just in time for the spooky season. So hop on your broomstick and soar over to Revivify Medical Spa today to secure our Spookifying Halloween Beauty Deals before they vanish into thin air on Oct. 20, 2023.
Nestled in Beaumont, Texas, Revivify Medical Spa is your magical gateway to affordable, state-of-the-art medical spa treatments. We deliver top-tier medical-grade treatments on par with Houston's finest, all conveniently within reach. No need for long, eerie journeys! Revivify Medical Spa reigns as the most esteemed and trusted medical spa in Southeast Texas, where your beauty transformation is our enchanting specialty.
Save on Fang-tastic Fillers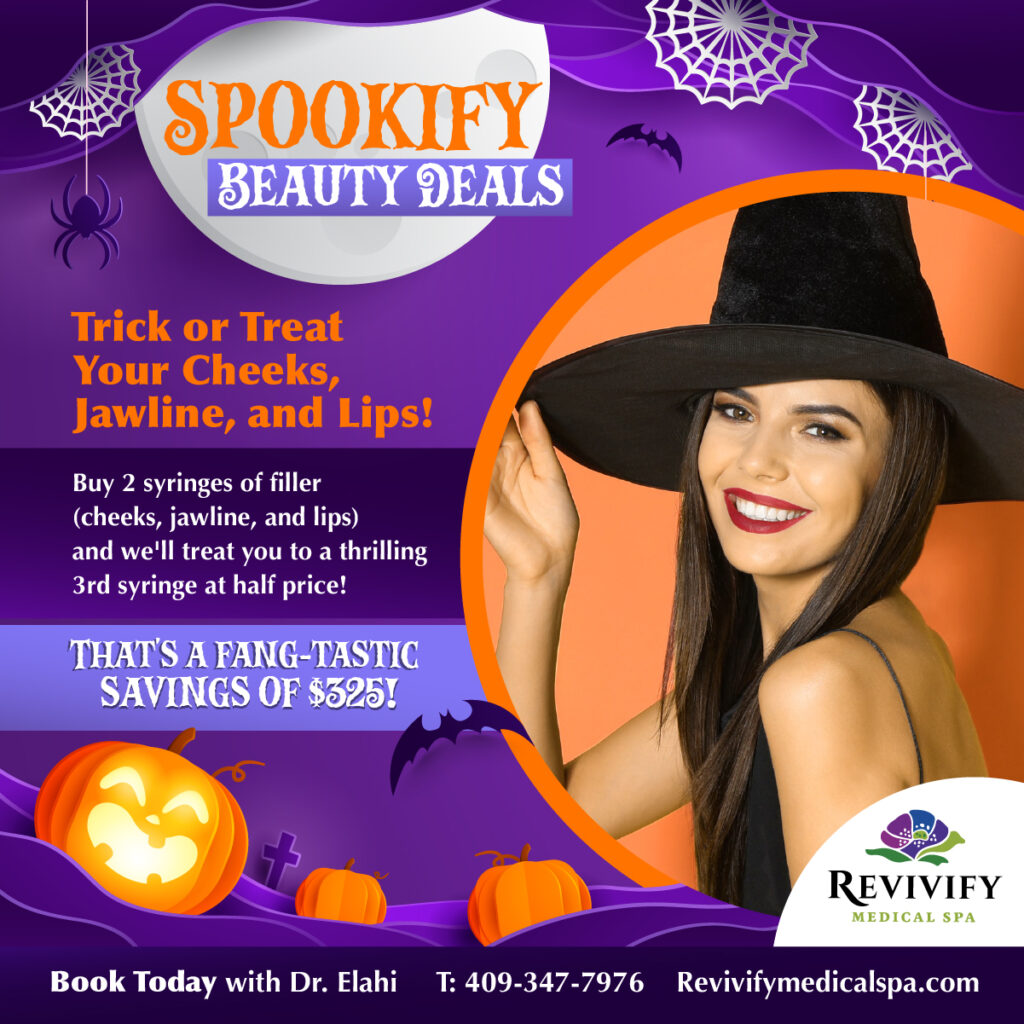 Trick or Treat Your Cheeks, Jawline, and Lips!
Buy 2 syringes of
filler
(cheeks, jawline, and lips) and we'll treat you to a thrilling 3rd syringe at half price! That's a fang-tastic savings of $325.00!
Savings of $325
Save on Resurfacing Laser Revival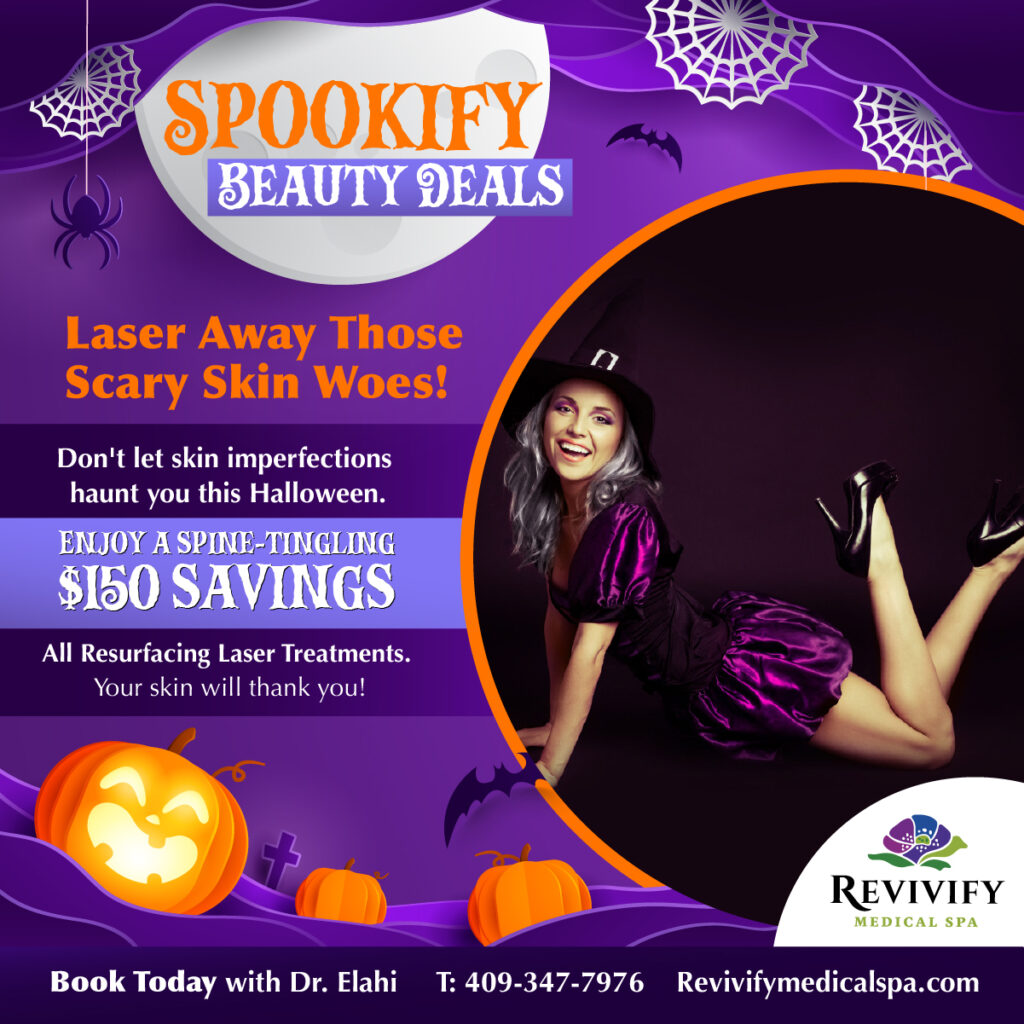 Laser Away Those Scary Skin Woes!  Don't let skin imperfections haunt you this Halloween. Enjoy a spine-tingling $150.00 in Savings for all Resurfacing Laser Treatments (DEFINE, REVIVO, REFRESH).
Your skin will thank you!
$150 in Savings
Board Certified Aesthetic Medicine Family Physician
I will make your visit Comfortable, Affordable, and Memorable.
Special Terms & Conditions
All standard terms and conditions apply
Promotions are not retrospective.
In order to claim a special, you must purchase the offer upfront.
Promotions cannot be combined.
We reserve the right to modify or terminate a special at any time.
The expiration date is 10-20-23.