Happy Daddy, Happy Mommy, June Medical Spa Specials 2022 Are Here!

They say, "Happy wife, happy life", but what about the happy hubby?  In honor of Men's Health Month, we applaud all of the amazing men in our lives. Seize the opportunity to thank your brothers, husbands, grandfathers, friends and especially fathers.  At Revivify Medical Spa, we've made it easy with our Happy Daddy, Happy Mommy June Medical Spa Specials 2022.
Men also need and deserve pampering.  Health and wellness are universal and vital for both men and women for a healthy now and tomorrow.  We all age but how we age is very much up to us.  We encourage you to check out our June Medical Spa Specials 2022 to begin the journey towards improved wellness on the inside and on the outside.
At Revivify Medical Spa in Beaumont, Texas, we make cutting-edge, luxurious medical spa treatments affordable. We offer equal or better medical-grade treatments to those found at the top Houston medical spas. No need to drive long distances! Revivify Medical Spa is the highest-rated, most trusted medical spa in Southeast Texas.
Handsome Hair Restoration Special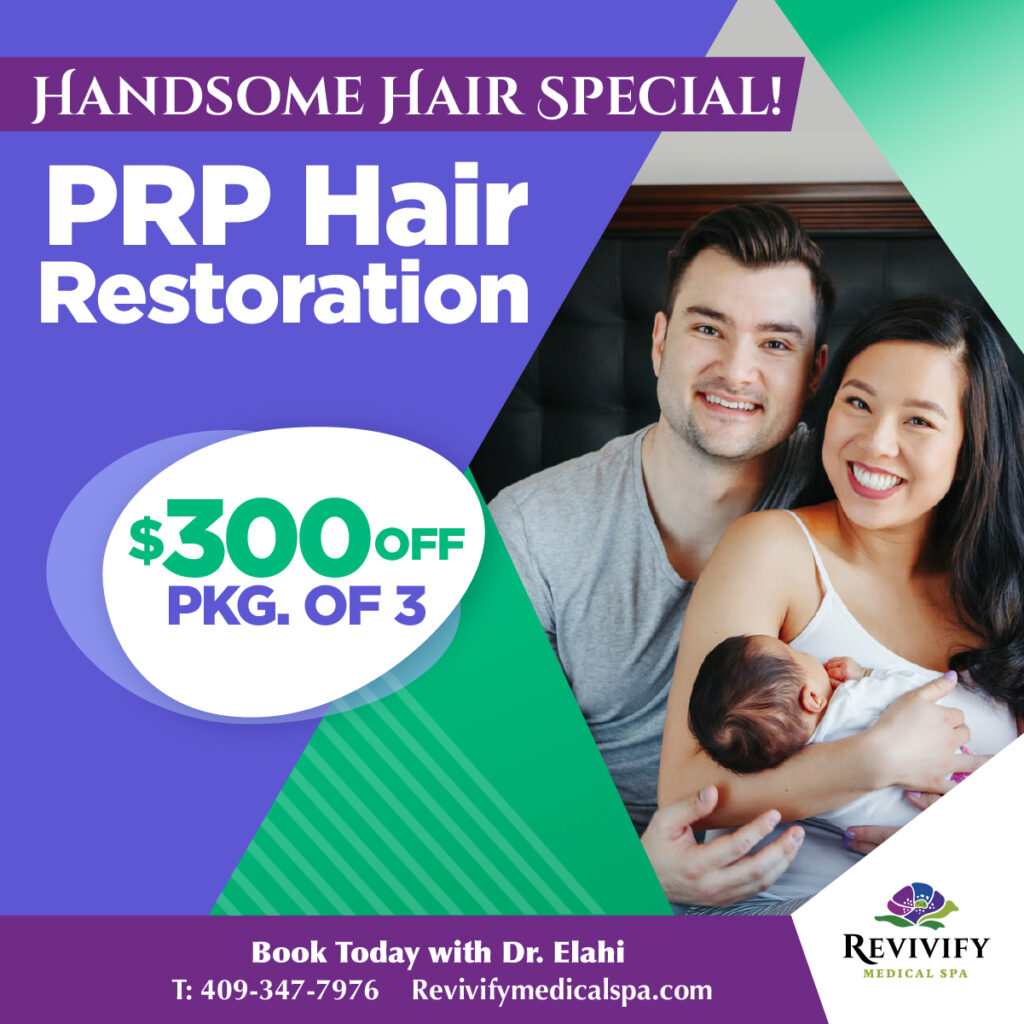 Growing back a thicker, fuller head of hair is now possible with our special innovative Hair Restoration treatments!  Whether if you wish to grow a beautiful fuller head of hair or replenish a hairline, we can help!
Buy a package of 3 non-surgical platelet-rich-plasma hair restoration and hair regrowth.
SAVE $300 the Package of Three Treatments!
Mom's Beauty Secret Special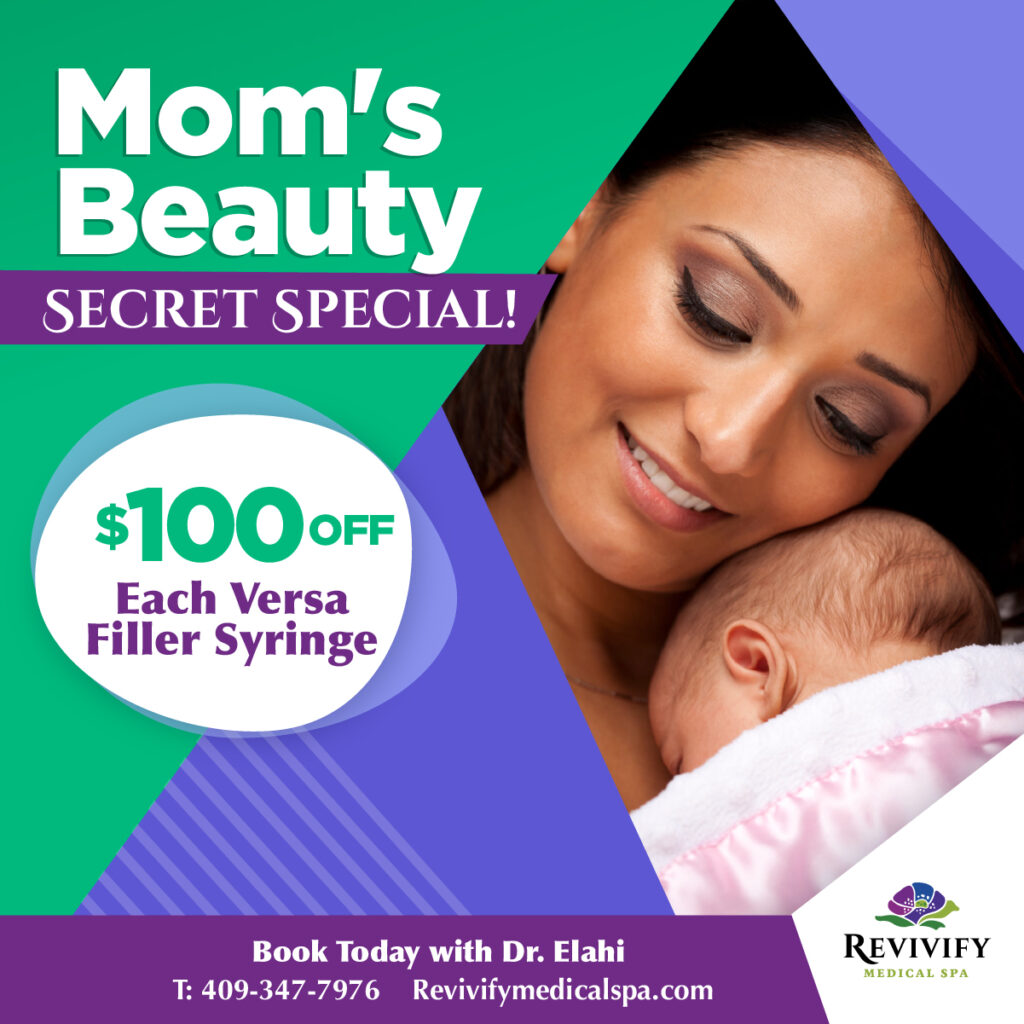 Plump, smooth or lift with Versa Filler! Fillers are an excellent treatment that can both help enhance or rejuvenate. Everyone notices but no one will know your beauty secret!  Remember to never settle for less than an expert.  Dr. Lubna Elahi is a family physician, exclusively board certified in aesthetic medicine.
Enjoy a $100.00 OFF each syringe of Versa filler in expert hands!
Enjoy it at $100 OFF/syringe!
Back in the Saddle Special
At Revivify Medical Spa we offer the P-Shot® or Priapus Shot® to treat ED or for those that simply wish to enhance their sex drive, performance and function.  The procedure involves using PRP (Platelet-Rich Plasma) to renew and restore tissue to its youthful form.  The result is a penis rejuvenation without the side effects of other ED treatments.  A nonsurgical, pill-free treatment that yields excellent results.
Get it at $200 OFF!
Board Certified Aesthetic Medicine Family Physician
I will make your visit Comfortable, Affordable, and Memorable.
Special Terms & Conditions
All standard terms and conditions apply
Promotions are not retrospective.
In order to claim a special, you must purchase the offer upfront.
Promotions cannot be combined.
We reserve the right to modify or terminate a special at any time.
The expiration date is June 30, 2022.