Healthy Aging Month Specials 2020
Introducing Revivify Medical Spa's Healthy Aging Month Specials.  With age comes more confidence and wisdom, attributes which can enhance our life experience.
Understanding how we age and what we can do age healthily is a surefire way to ensure we will get to enjoy our golden years.
Given that September is Healthy Aging Month, we have treatments on sale for a limited time to delay the aging process and cheat mother nature.
Make sure you contact us to lock down your offers!  At Revivify Medical Spa, we are here to help you look and feel your best from the inside out.  It is our mission to make cutting edge, luxurious medical spa treatments affordable.  We offer equal or better medical-grade treatments to those found at the top Houston medical spas.  No need to drive long distances!  Revivify Medical Spa is the highest-rated, most trusted medical spa in Southeast Texas.  We hope you enjoy our Healthy Aging Month Specials!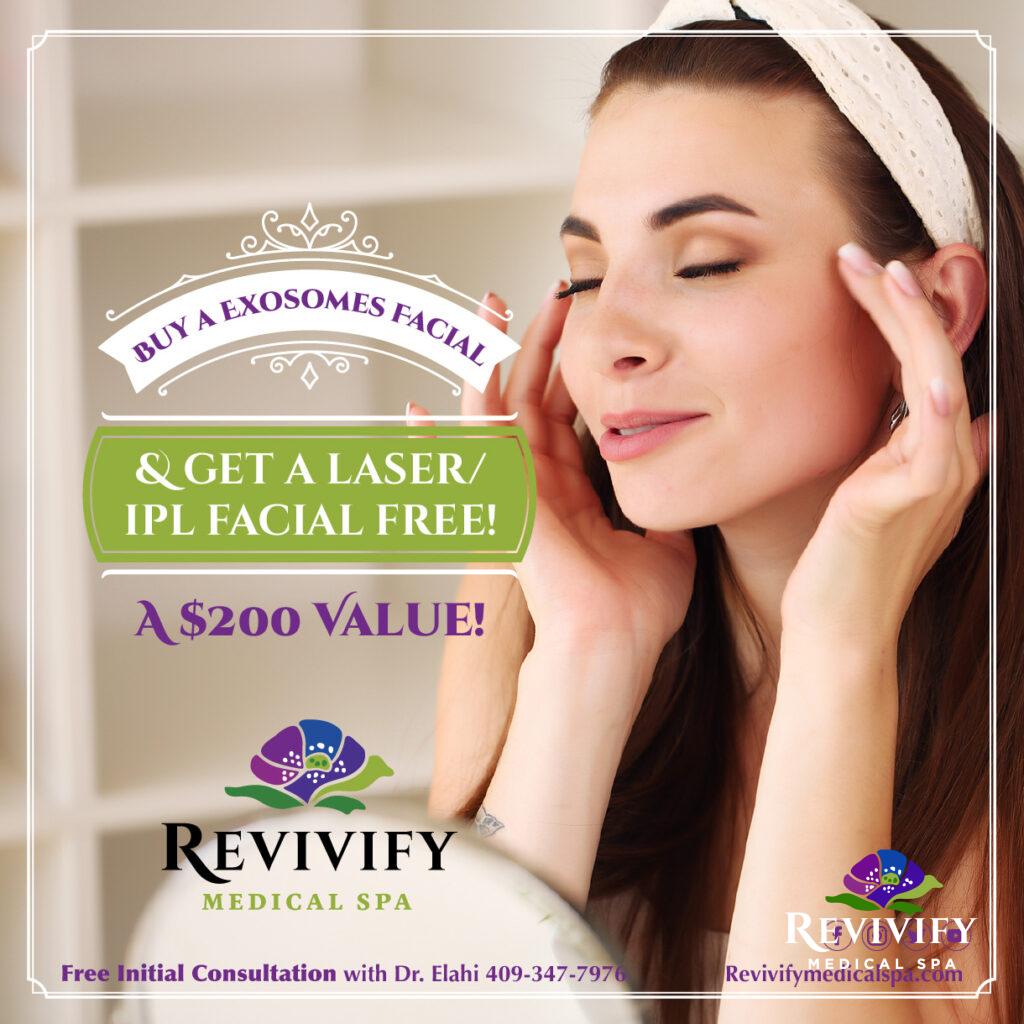 15% OFF to Look Years Younger!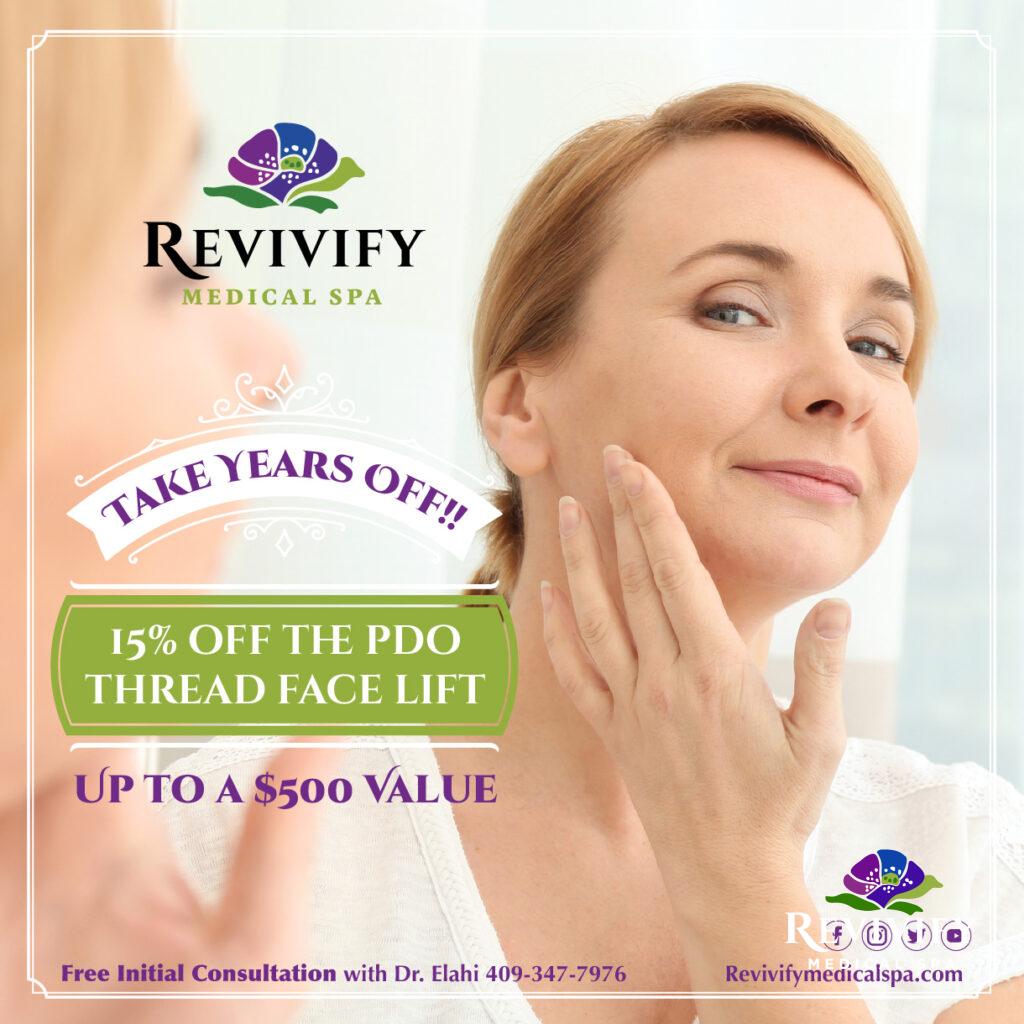 15% OFF the PDO Thread Face Lift!  PDO Thread Face Lift, the Most Discreet, Effective and Affordable Aesthetic Procedure to Look Years Younger.
Up to a $500 Value!
Face & Neck Tightening Special!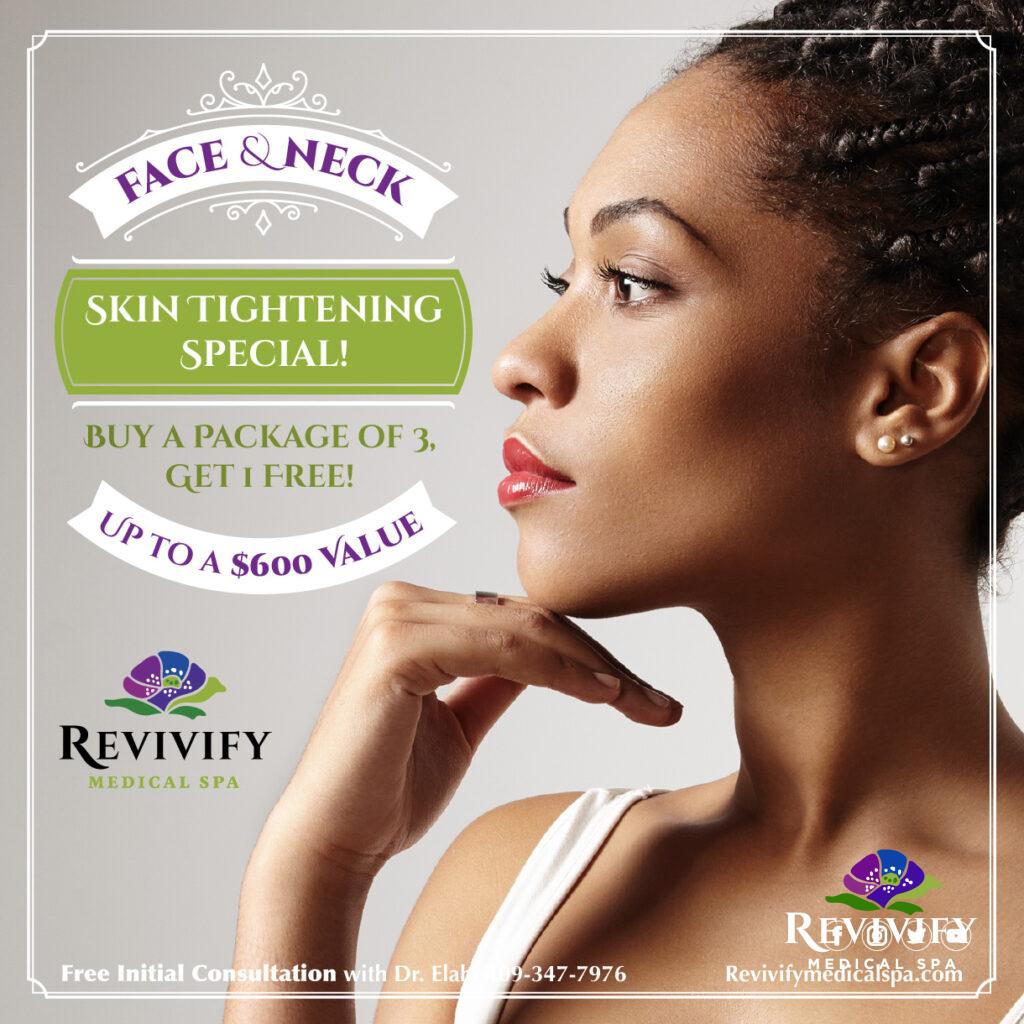 Filler Facial Rejuvenation!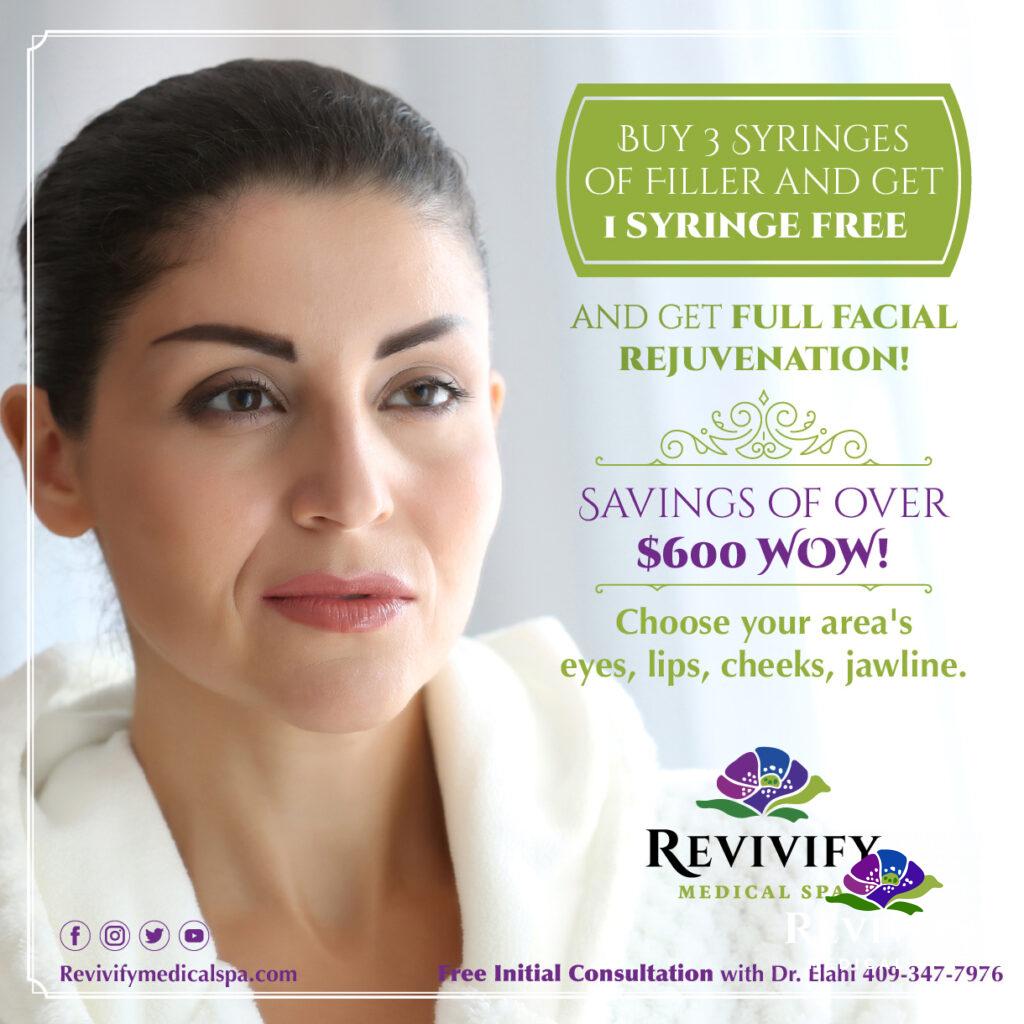 Buy 3 Syringes of Filler and get 1 Syringe free and get FULL FACIAL REJUVENATION! Choose your area's eyes, lips, cheeks, jawline
Savings of over $ 600 WOW!
15% OFF to Sculpt Your Dream Body!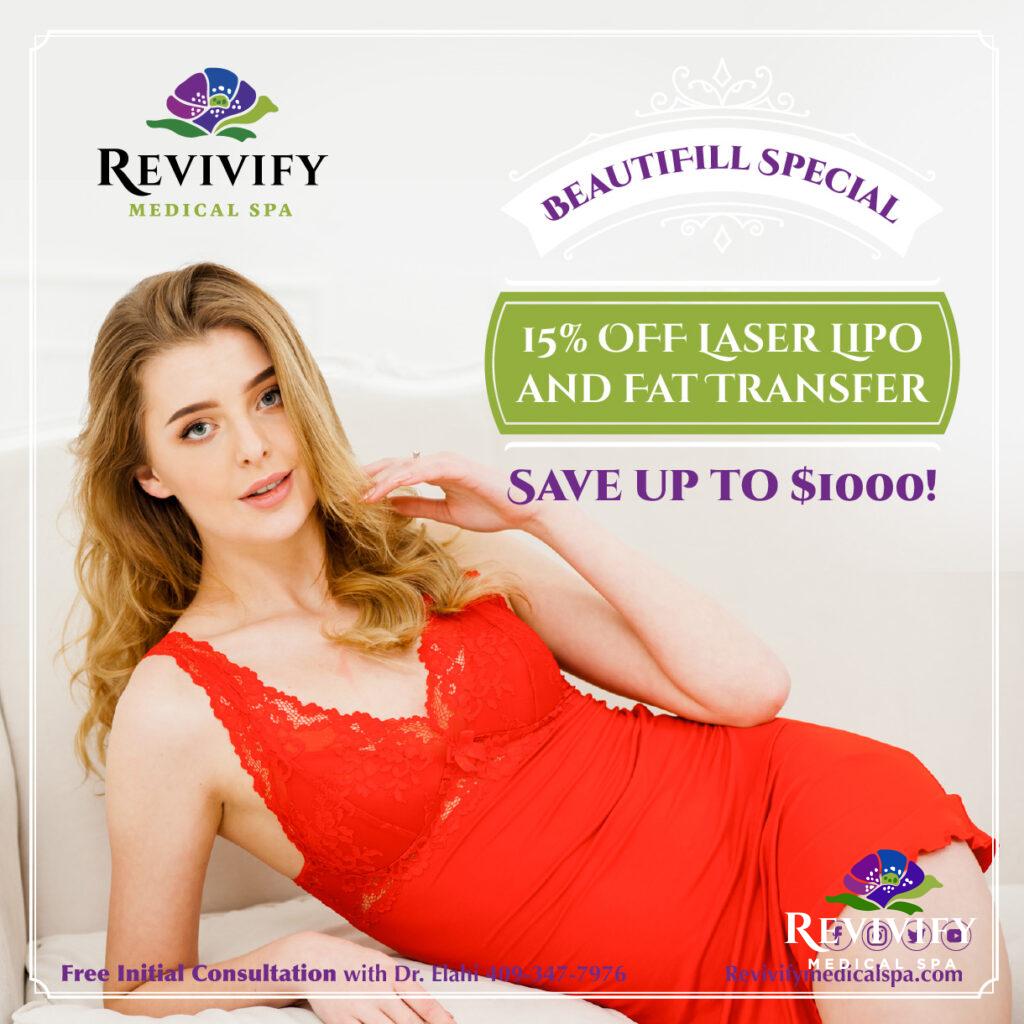 15% OFF the BeautiFill Laser Lipo and Fat Transfer.  BeautiFill is the first laser-based system that combines liposuction, skin tightening, and fat grafting (cosmetic fat transfer) procedures in one convenient appointment.

Save up to $1000!

Lose Weight & Feel Great!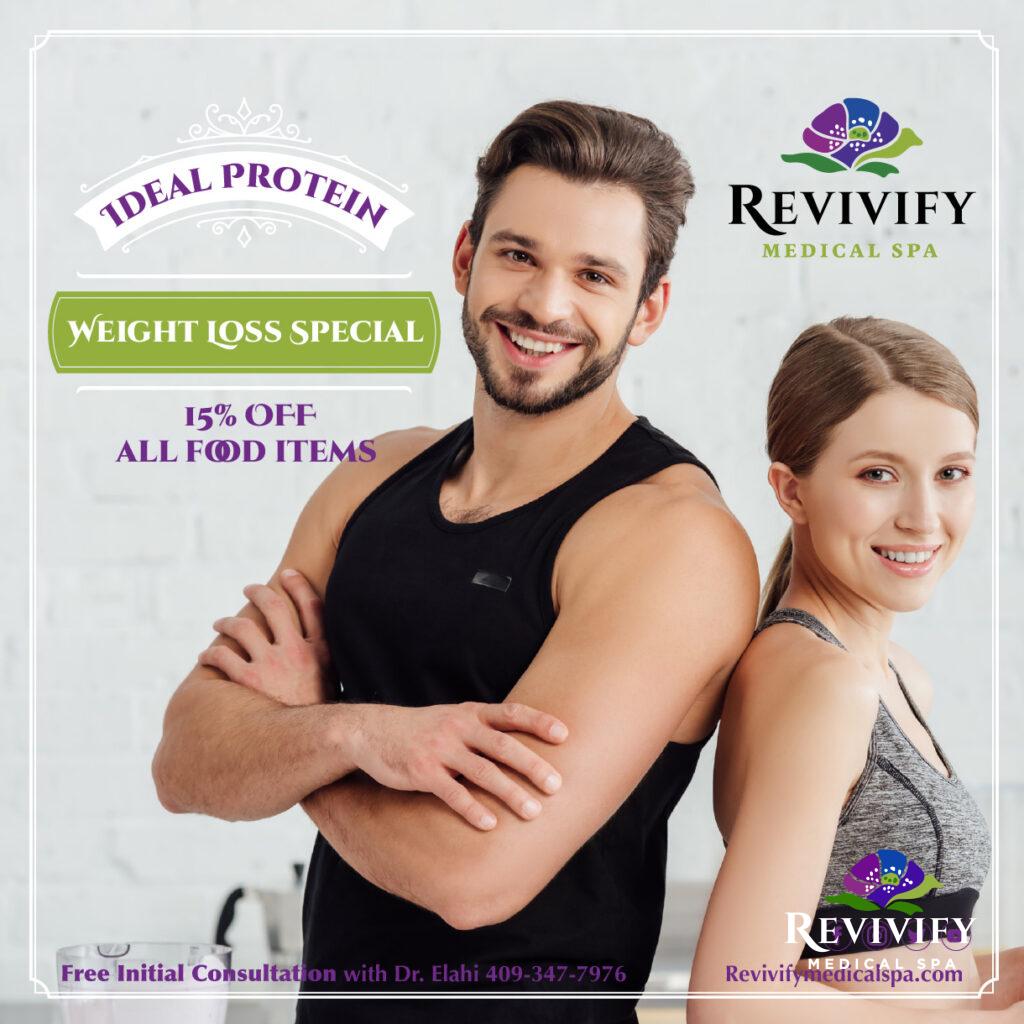 Ideal Protein is Medically Proven, Safe, Effective & Affordable. Backed by Science & Happy Customers.  Get 15% OFF all food items.
15% OFF!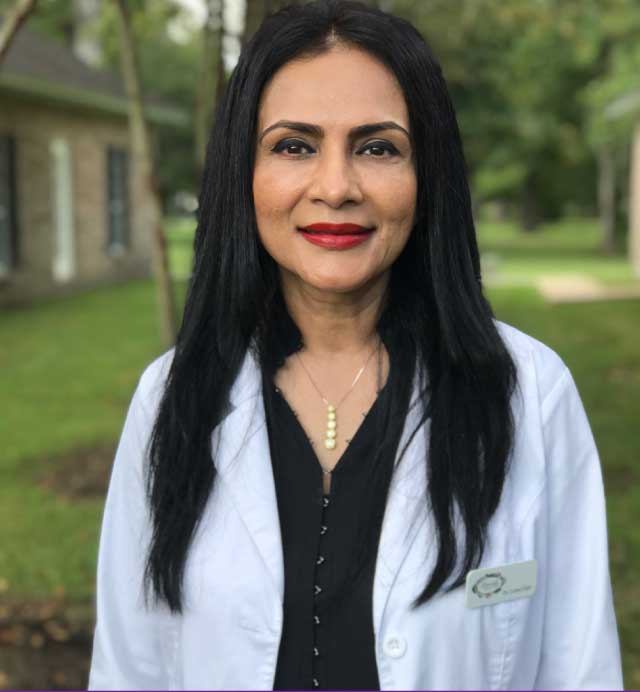 Board Certified Aesthetic Medicine Family Physician
I will make your visit Comfortable, Affordable, and Memorable.
Non-Surgical Hair Restoration Special!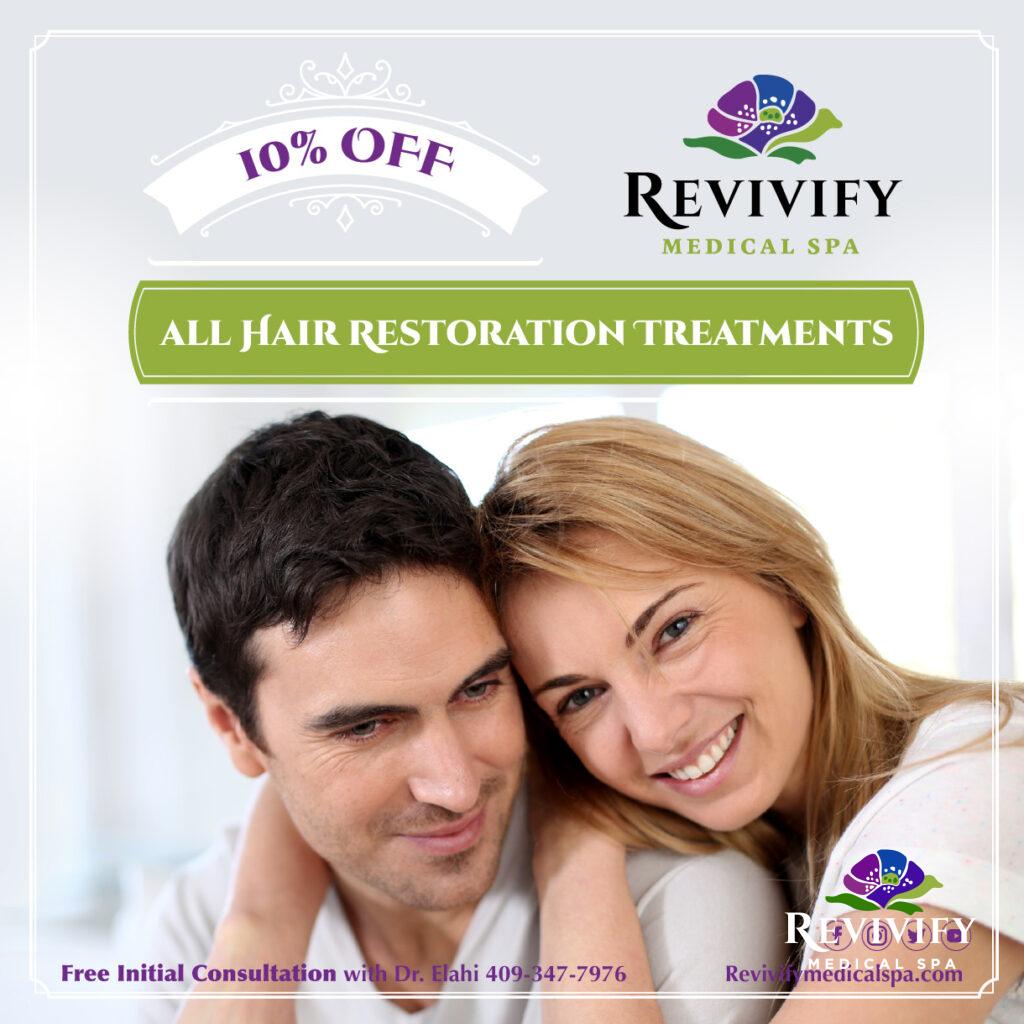 Restore lost hair or thinning hair naturally!  10% OFF all Hair Restoration Treatments.  Our non surgical hair restoration treatments are natural, safe, effective, and affordable!
10% OFF!

Non Surgical ED Treatment Sale!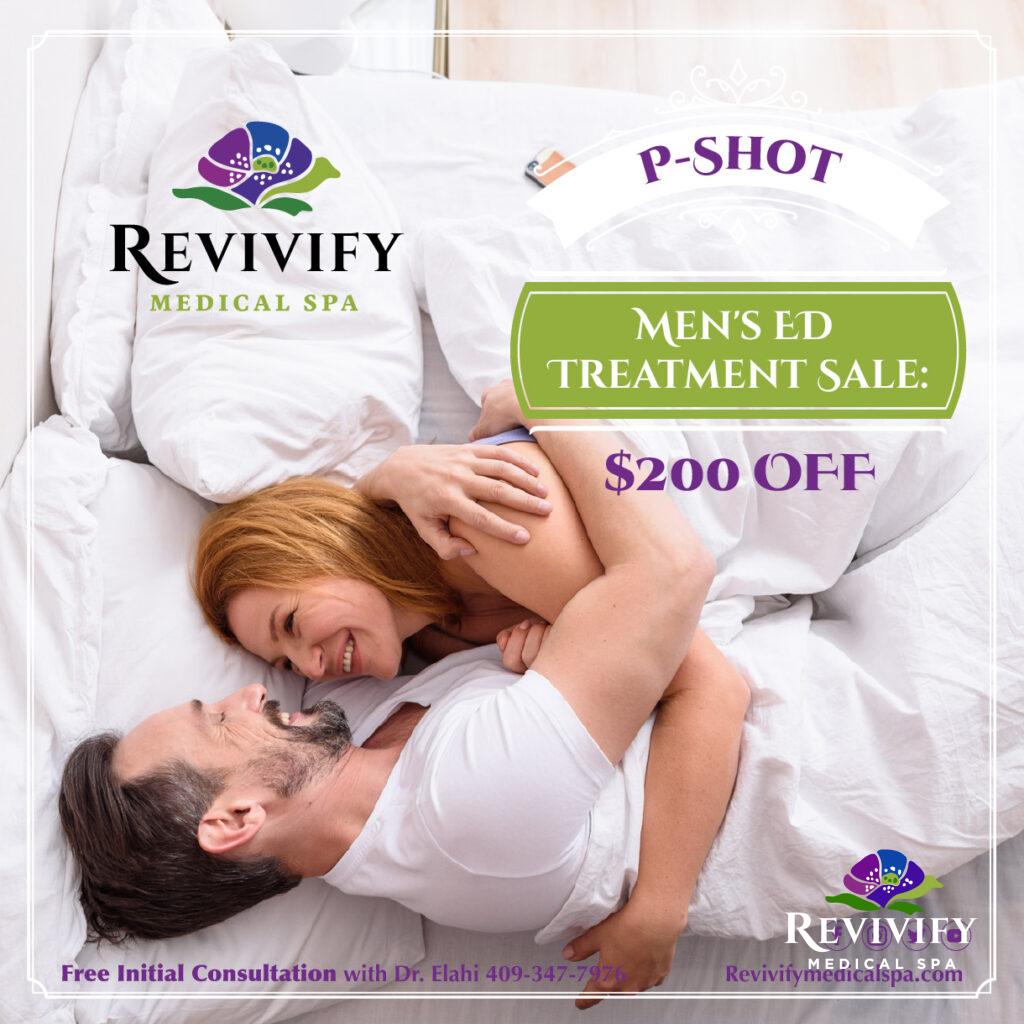 No more blue pills!  Get $200 OFF the P-Shot, the most advanced non surgical men's ED treatment. Fast, painless, natural.  Make your partner happy!

Save $200!

Female Intimate Health Sale!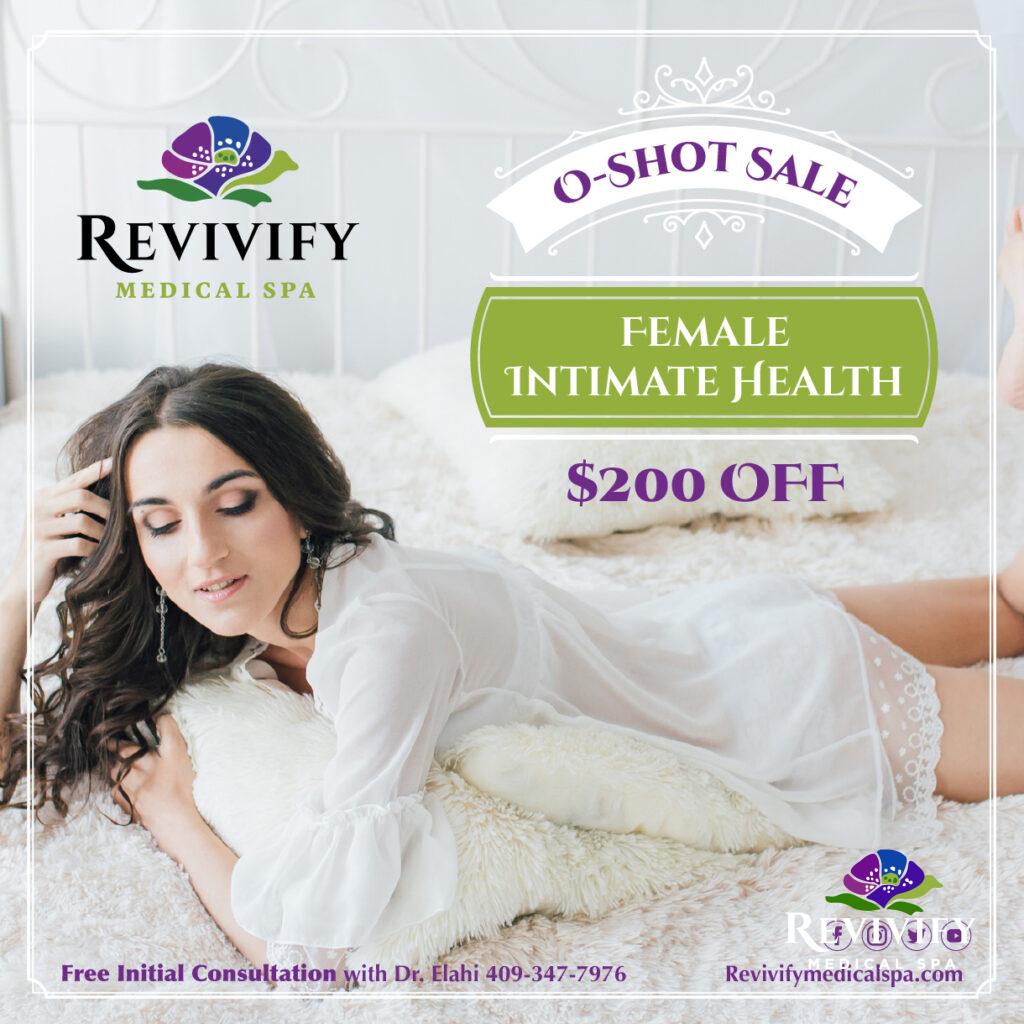 You're one shot away from enhancing your intimate life!  The O-Shot is also a non surgical cure for urinary incontinence.
Save $200!
SAFETY FIRST!
At Revivify Medical Spa, we comply with all safety measures as per the CDC. Yes! You can come and get pampered safely.
As a responsible medical facility, we are taking all necessary measures for everyone's safety.
One client at a time in the office &
A mask must be used on your way to the medical spa.
All staff is wearing the officially required PPE.
Lockdown these great savings to bring out the best version of you this summer and beyond.  The staff of Revivify Medical Spa is happy to help you!
Special Terms & Conditions
All standard terms and conditions apply
Promotions are not retrospective.
In order to claim a special, you must purchase the offer upfront.
Promotions cannot be combined.
We reserve the right to modify or terminate a special at any time.
The expiration date is October 1st, 2020.