Hair Rejuvenation Specials
August is the month of endings, end of the summer, end of beautiful sunsets and cold Iced Tea in the afternoons, but there's no reason to be sad because we are bringing you this amazing Hair Rejuvenation Specials.
Losing hair for any reason sometimes can give us a lot of anxiety, that's why we have come up with these wonderful specials so you can be beautiful and whole without expending that much money.
Book a consultation with our doctor in order to recommend the treatment or combination of treatments for your unique needs. We make cutting edge, luxurious medical spa treatments affordable.  We offer equal or better medical-grade treatments to those found at the top Houston medical spas.  No need to drive long distances!  Revivify Medical Spa is the highest-rated, most trusted medical spa in Southeast Texas.
Viviscal pro hair vitamin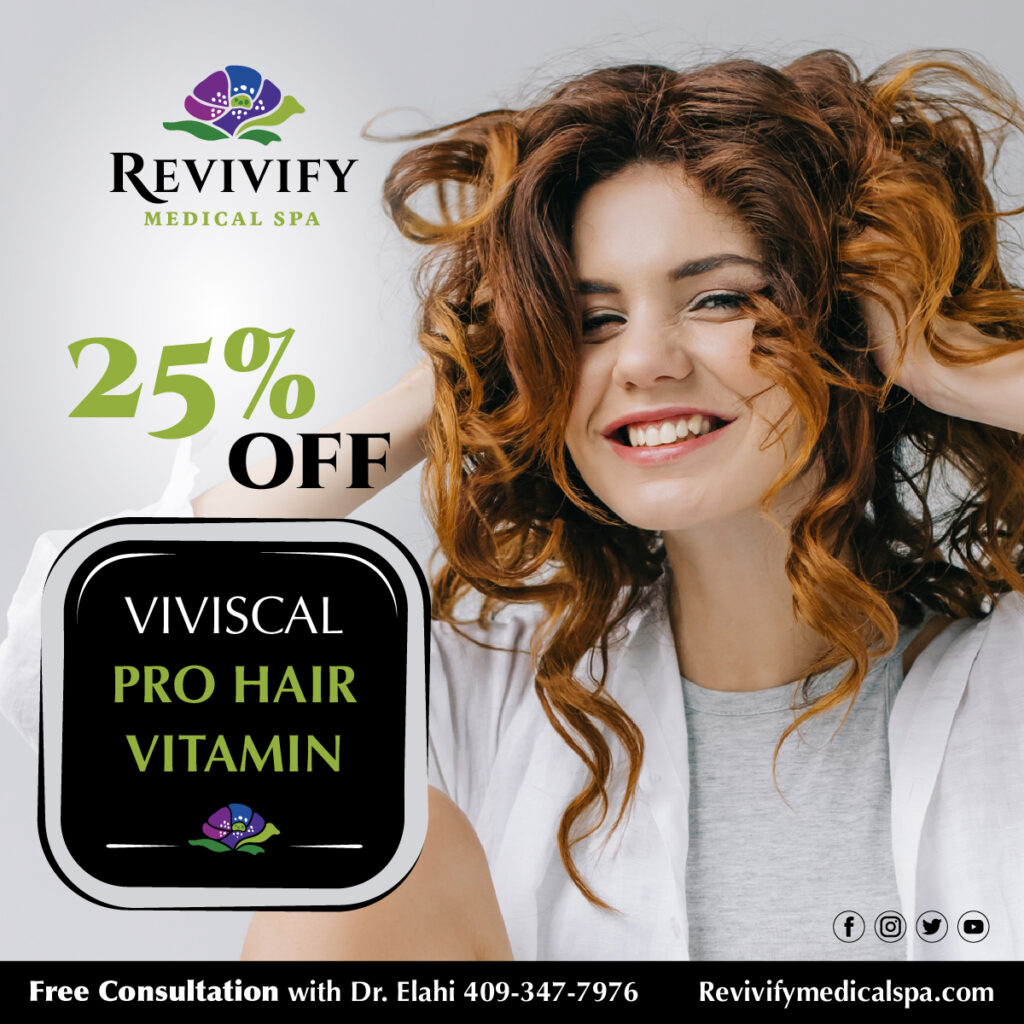 Viviscal Professional dietary supplements nourish thinning hair and promote existing hair growth from within. Get a wonderful 25% off this treatment.
25% off.
Exosomes Hair Restoration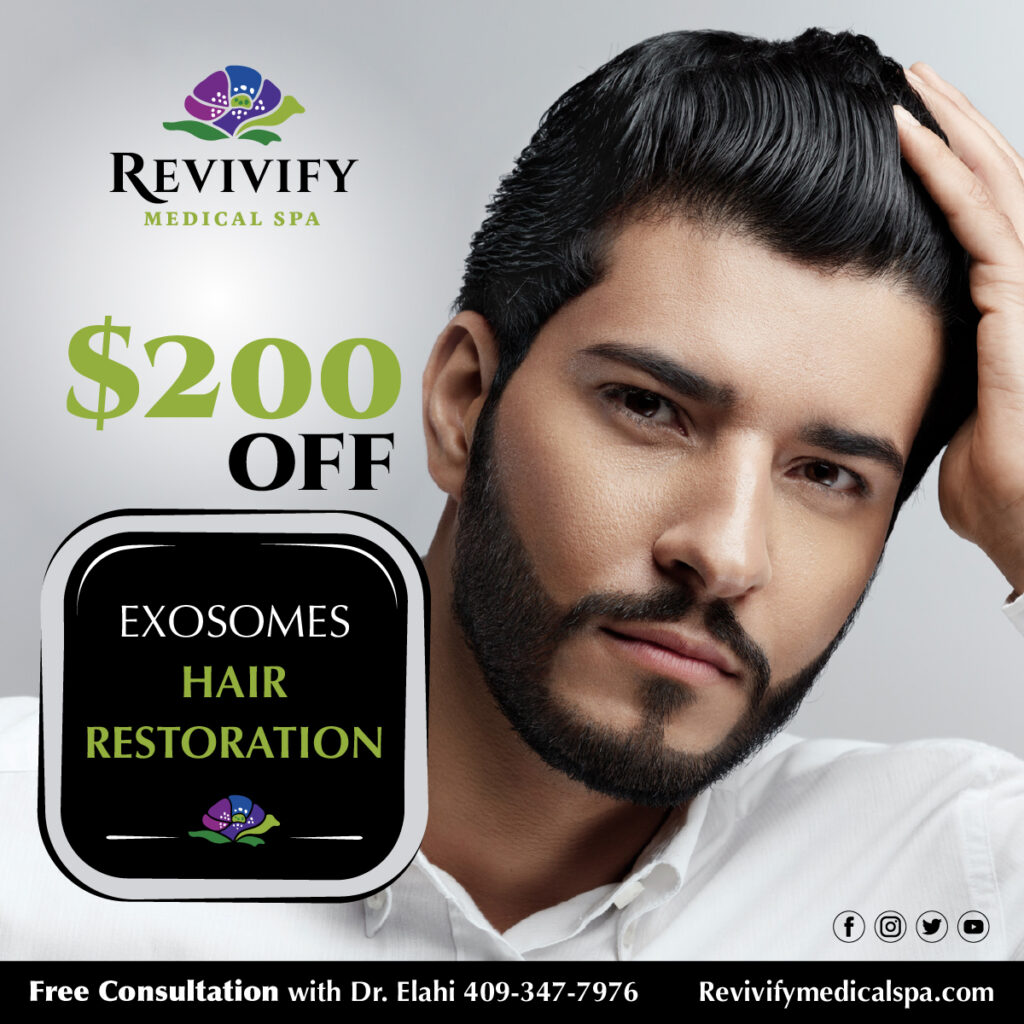 Exosomes: The most cutting edge regenerative growth factors available today! Get a $200 off Exosomes Hair Restoration!
Save $200!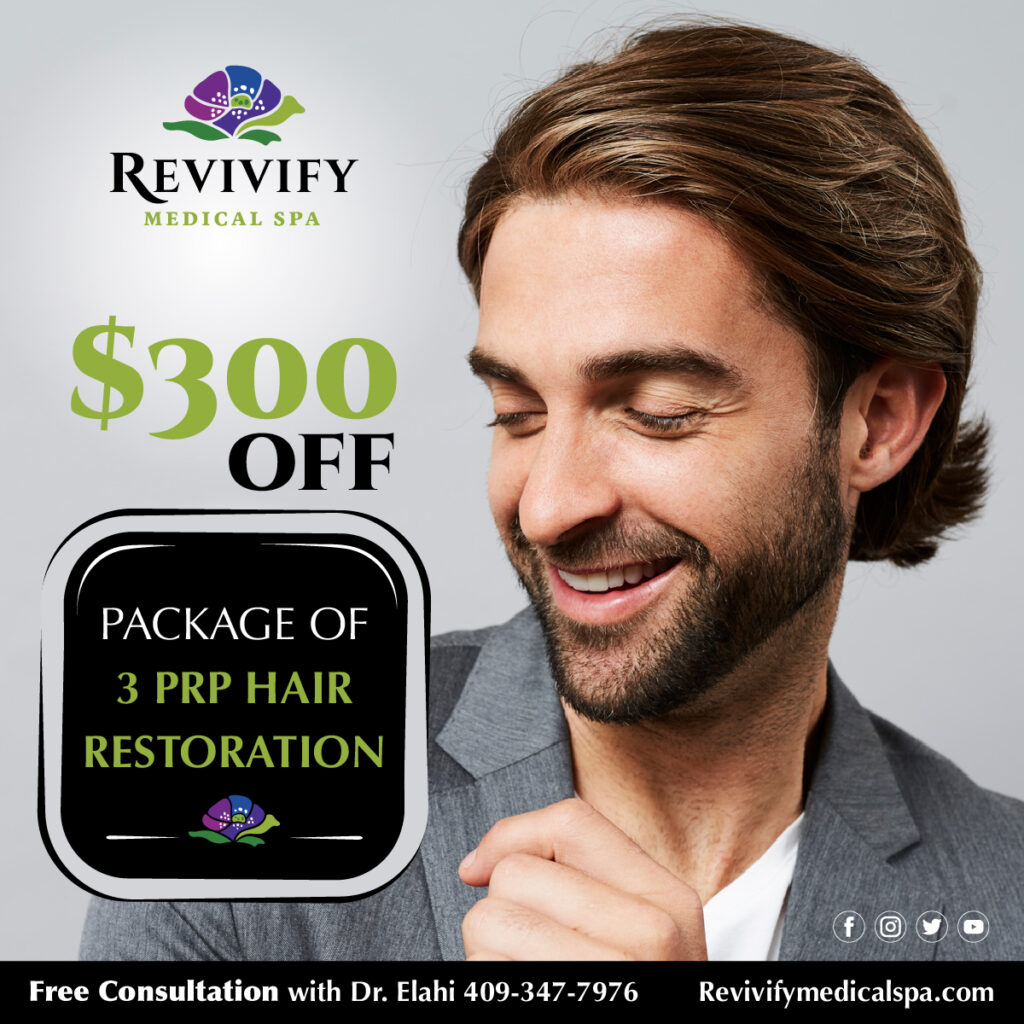 PRP HAIR RESTORATION is natural, safe, effective, and affordable! Get fabulous by getting this package of 3 PRP Hair Restoration injections.
Save $300!
Theradome Laser Hair Growth Helmet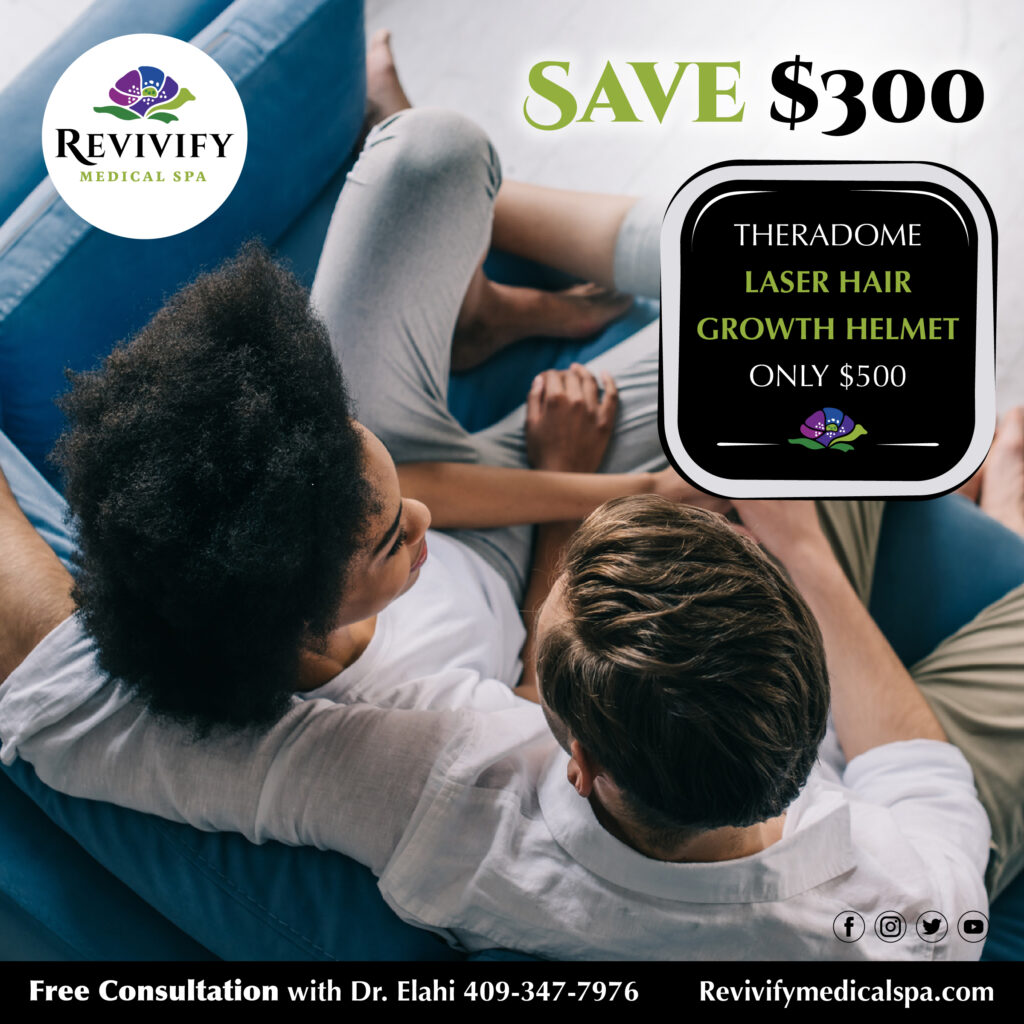 Theradome Laser Hair Growth Helmet brings you the world's most advanced laser hair growth treatment. Only at $500.
Save up to $300!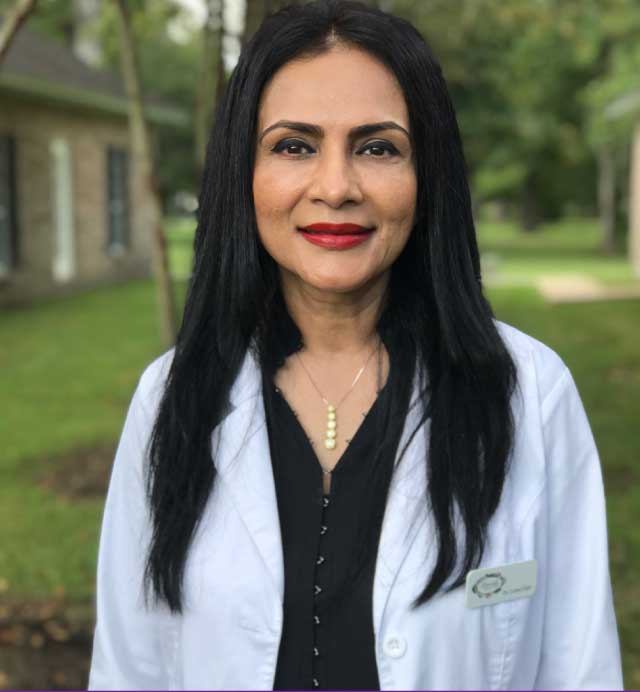 Board Certified Aesthetic Medicine Family Physician
I will make your visit Comfortable, Affordable, and Memorable.
SAFETY FIRST!
At Revivify Medical Spa, we comply with all safety measures as per the CDC. Yes! You can come and get pampered safely.
As a responsible medical facility, we are taking all necessary measures for everyone's safety.
One client at a time in the office &
A mask must be used on your way to the medical spa.
All staff is wearing the officially required PPE.
Lockdown these great savings to bring out the best version of you this summer and beyond.  The staff of Revivify Medical Spa is happy to help you!
Special Terms & Conditions
All standard terms and conditions apply
Promotions are not retrospective.
In order to claim a special, you must purchase the offer upfront.
Promotions cannot be combined.
We reserve the right to modify or terminate a special at any time.
The expiration date is August 15, 2020.