As this long hot summer is near an end, at Revivify Medical Spa we look towards Back to School.  We've got some awesome August Flash Sales 2022 to help out moms, dads, teachers and also older teens shine bright!
At Revivify Medical Spa in Beaumont, Texas, we make cutting-edge, luxurious medical spa treatments affordable. We offer equal or better medical-grade treatments to those found at the top Houston medical spas. No need to drive long distances! Revivify Medical Spa is the highest-rated, most trusted medical spa in Southeast Texas.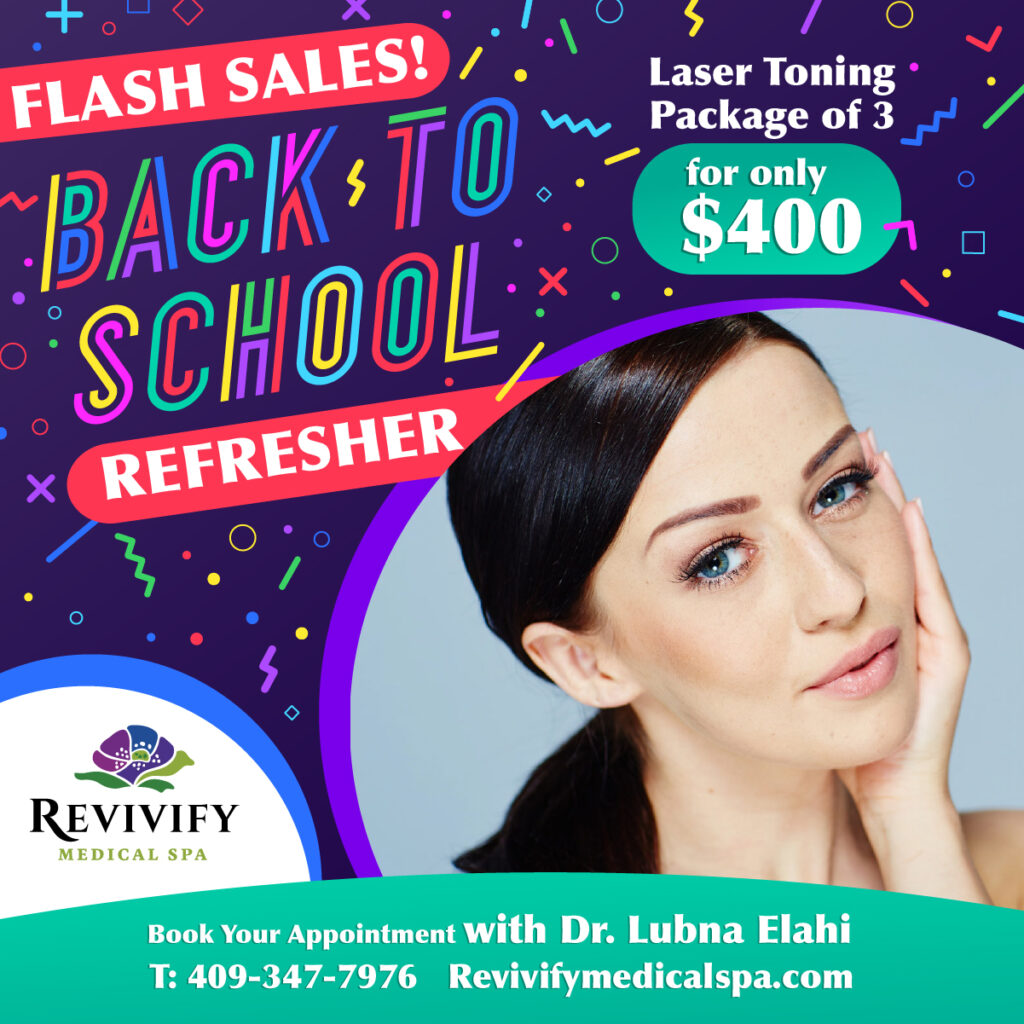 Put your best face forward with the help of our first of our August Flash Sales 2022.  Take advantage of our Facial Laser Toning Package of 3 for only $400.
Discounted Price!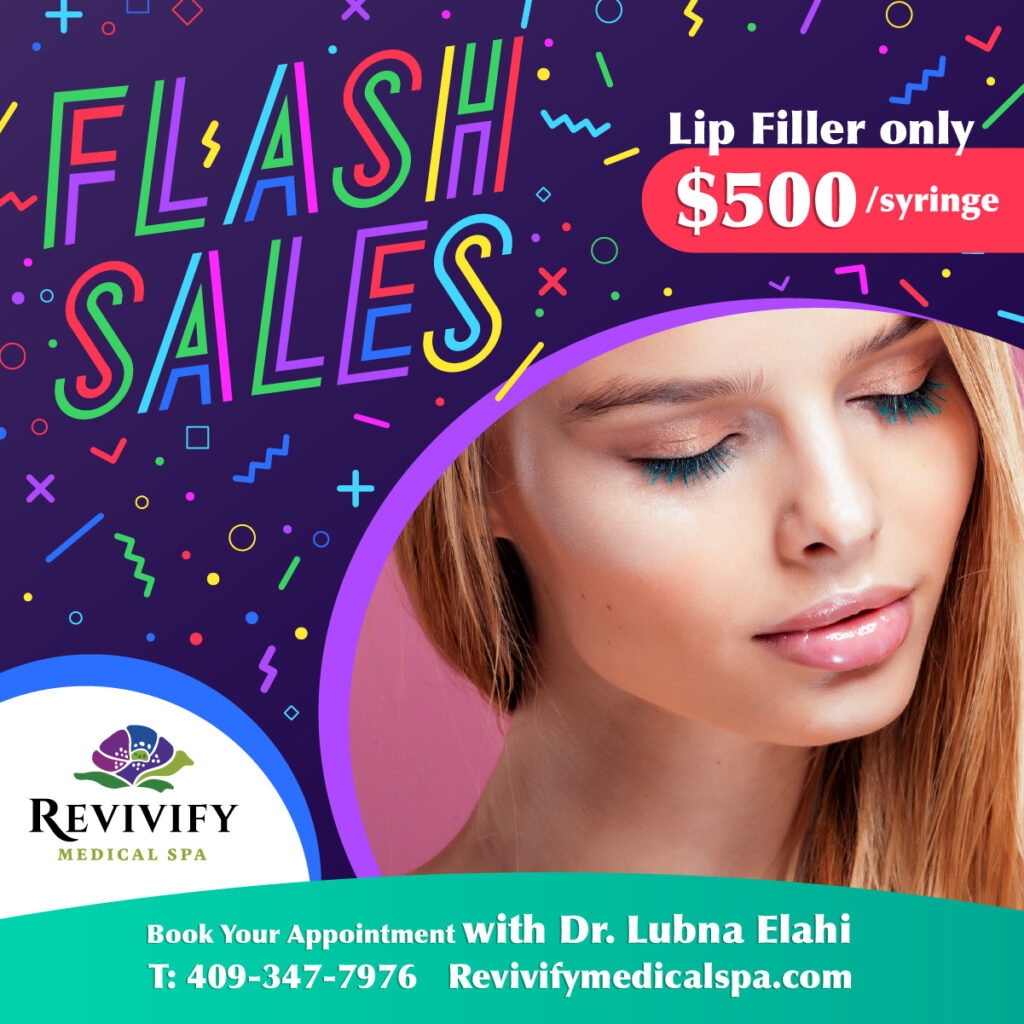 The second of our Flash Sales will help you enjoy a more exotic smile! Take advantage of our Flash Sale on Lip Filler at only $500 per syringe.
$500/Syringe
Eye Rejuvenation Flash Sale!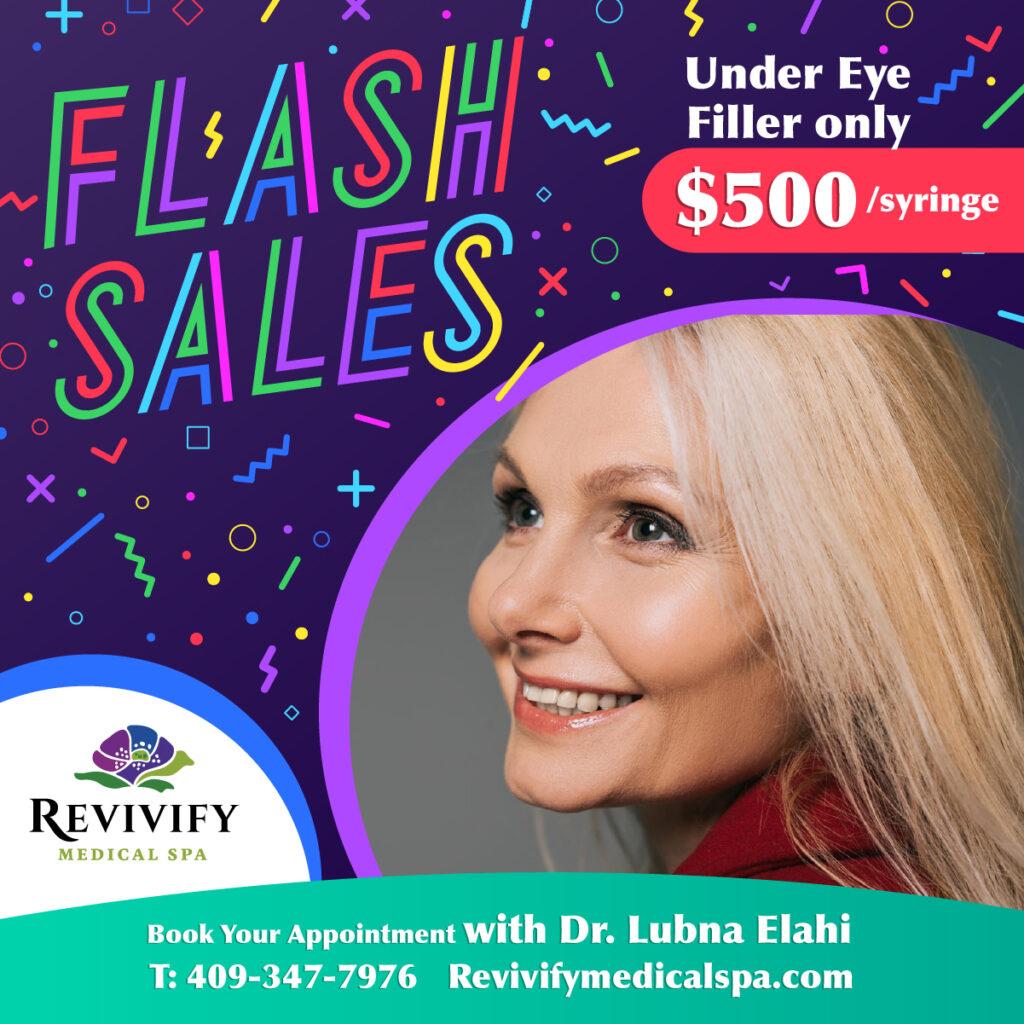 Turn back time with our third August Flash Sales 2022. Take advantage of our Under Eye Filler for only $500 per syringe.
$500/Syringe
Pearly Whites Flash Sale!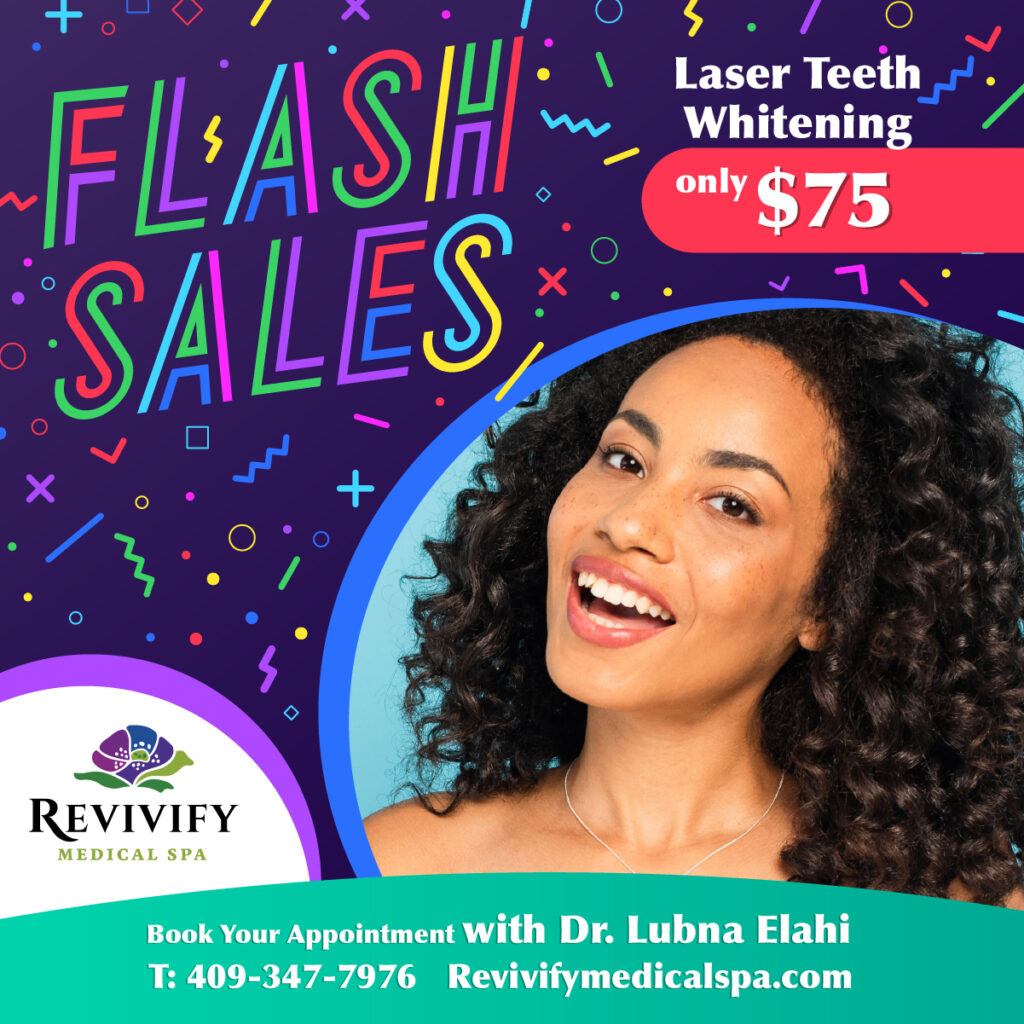 Flash a dazzling smile that is seen all across campus with the help of the fourth of our Flash Sales! Enjoy dazzling smile with our Laser Teeth Whitening only $75
$75
Board Certified Aesthetic Medicine Family Physician
I will make your visit Comfortable, Affordable, and Memorable.
Special Terms & Conditions
All standard terms and conditions apply
Promotions are not retrospective.
In order to claim a special, you must purchase the offer upfront.
Promotions cannot be combined.
We reserve the right to modify or terminate a special at any time.
The expiration date is August 31, 2022.