12 Days of Christmas Specials 2021
'Tis the season to sparkle, shine, and razzle-dazzle! Welcome, all to our 12 Days of Christmas Specials 2021! We can't believe how fast this year has whirled by.  We're ever so thankful for all of our beautiful ladies and gentlemen for your trust and loyalty. It's been an honor to help so many of you bring about your best version. In honor of all of our past, present, and future customers, let us help you end this year looking fabulous and begin 2021 feeling confident.  Hurry, our wonderful 12 Days of Christmas Specials expire on 12-23-21.  Holidays get extra busy to please make sure to book your space today!
So, without further ado, get to know 12 Days of Christmas Specials 2021…You can take advantage of any of the specials starting today!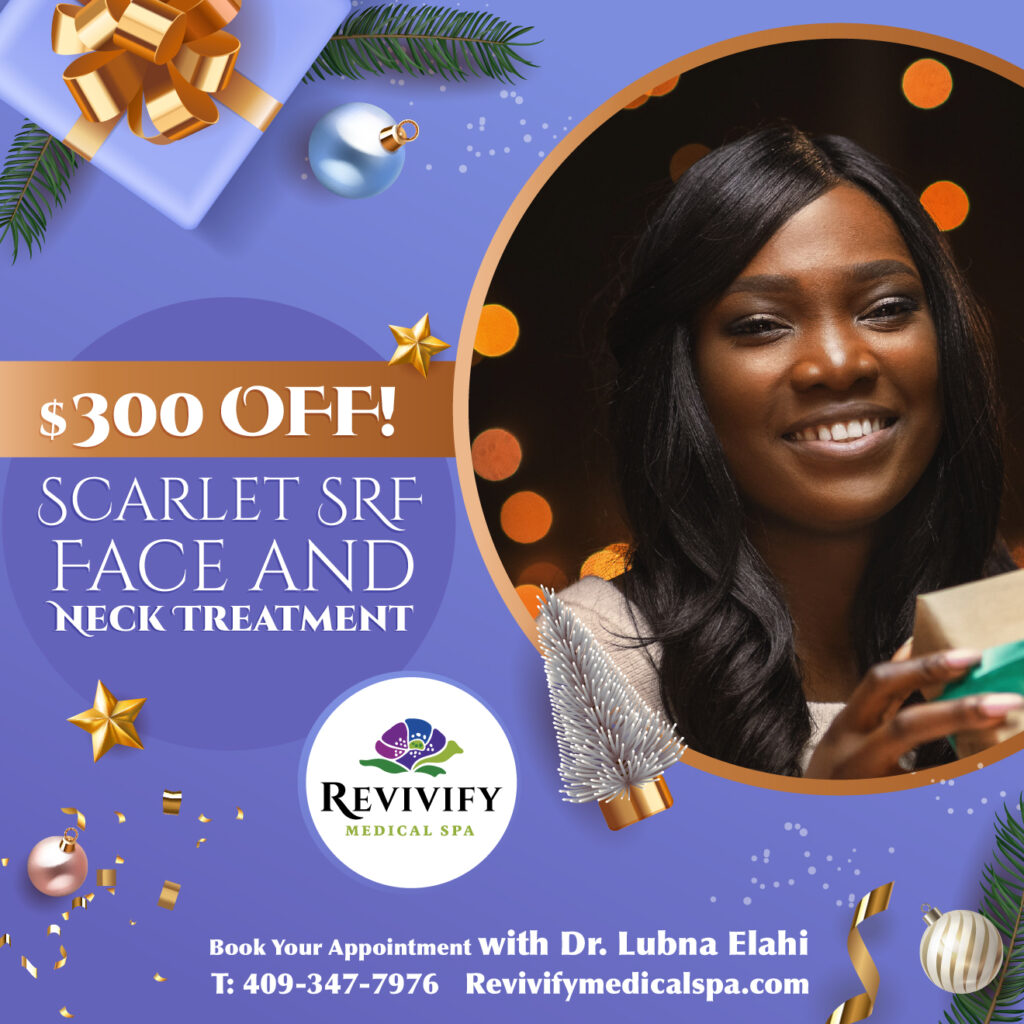 Enjoy $300 OFF a Scarlet SRF Face and Neck Treatment.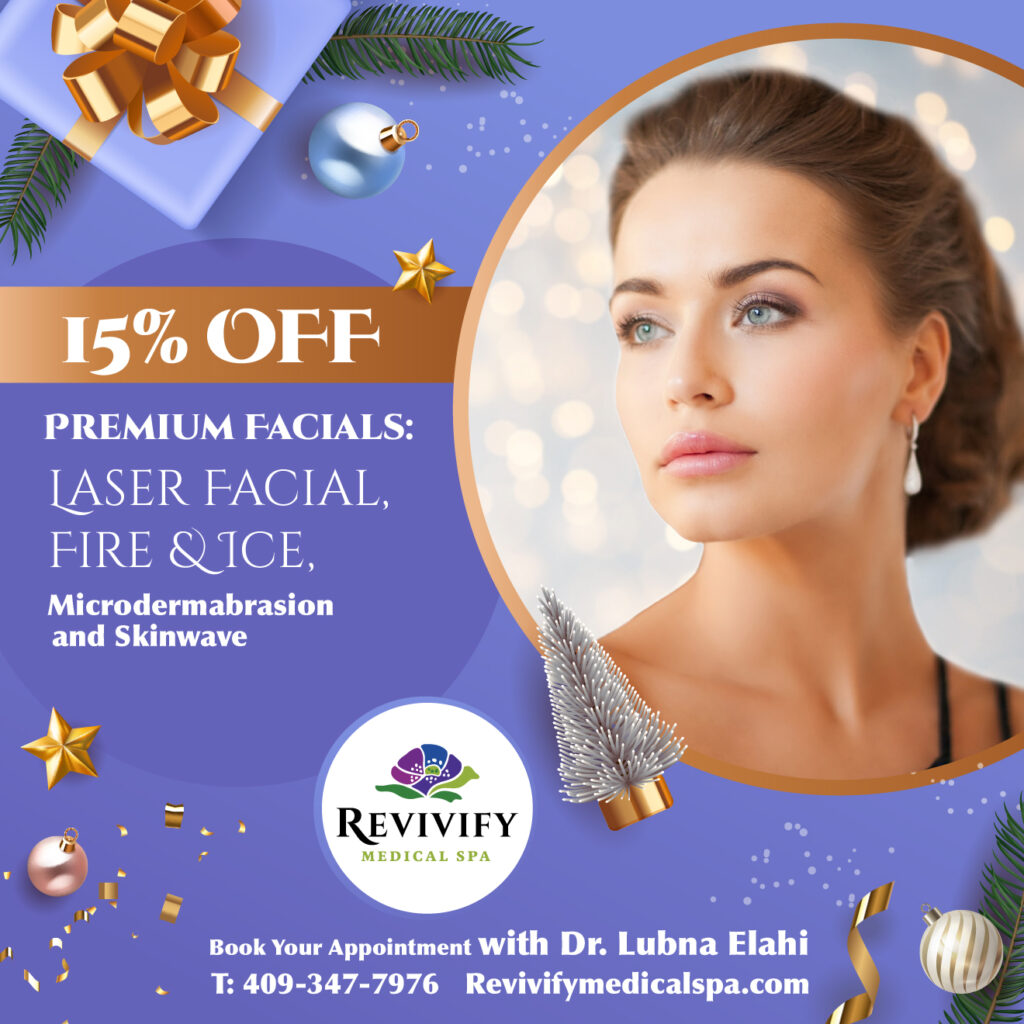 Enjoy 15% OFF Premium Facials: Laser Facial, Fire & Ice, Microdermabrasion, and Skinwave Facial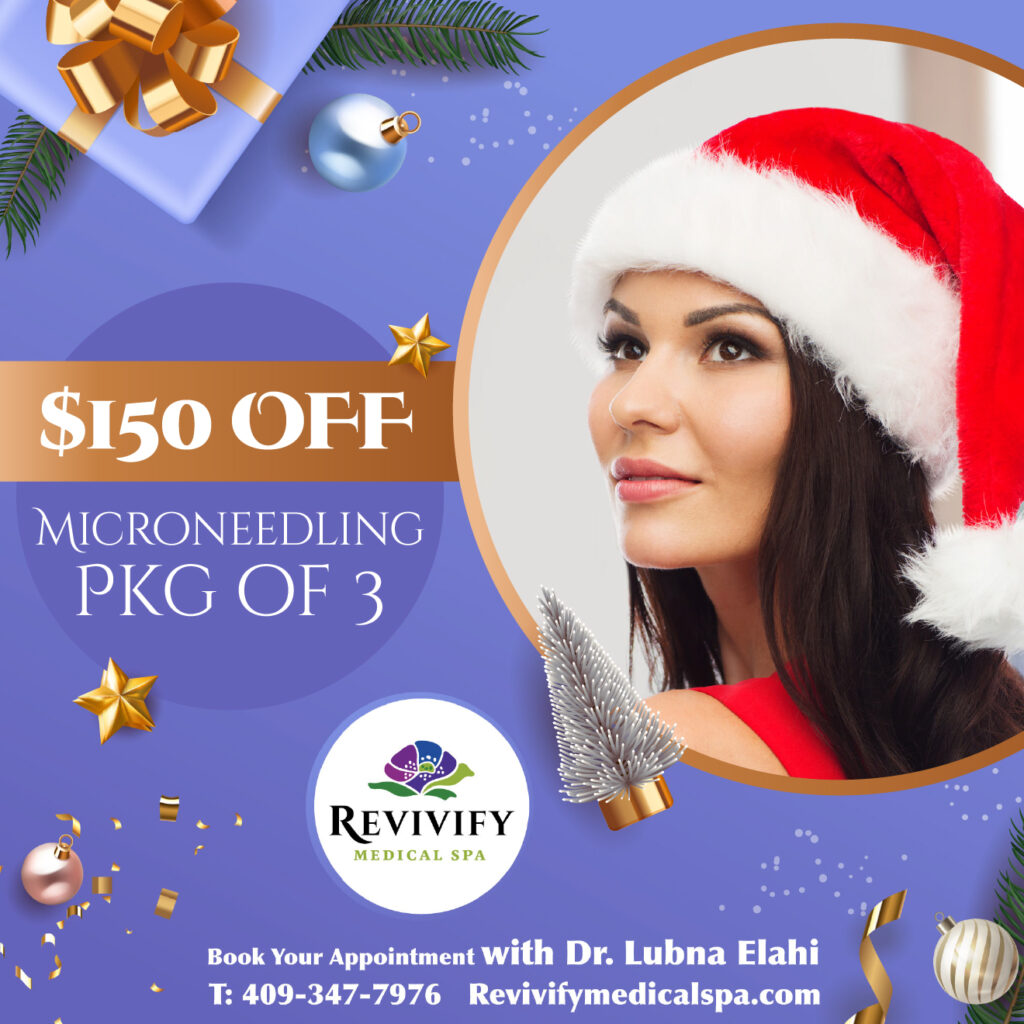 Get $150 OFF a Microneedling package of three (3).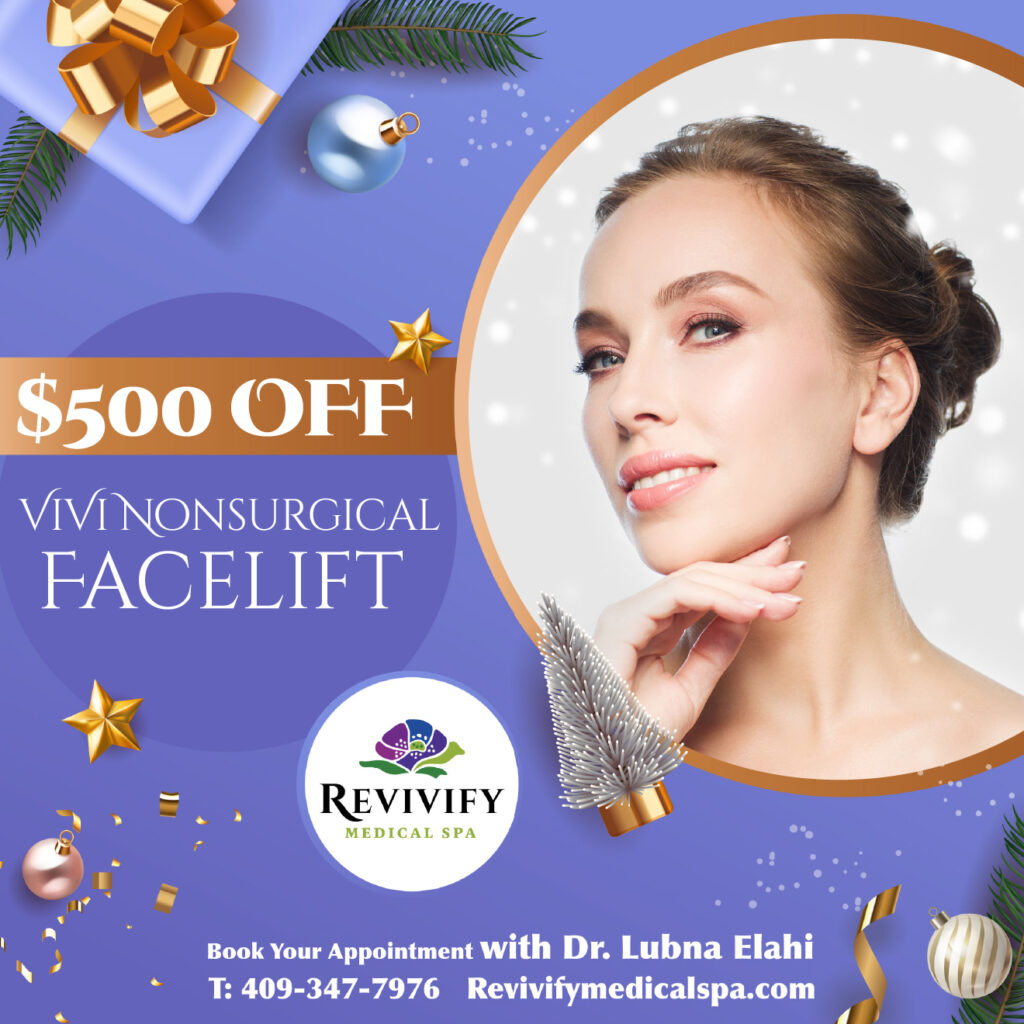 Enjoy a $500 discount on your next ViVi Nonsurgical Facelift! This exclusive treatment is only available at Revivify Medical Spa!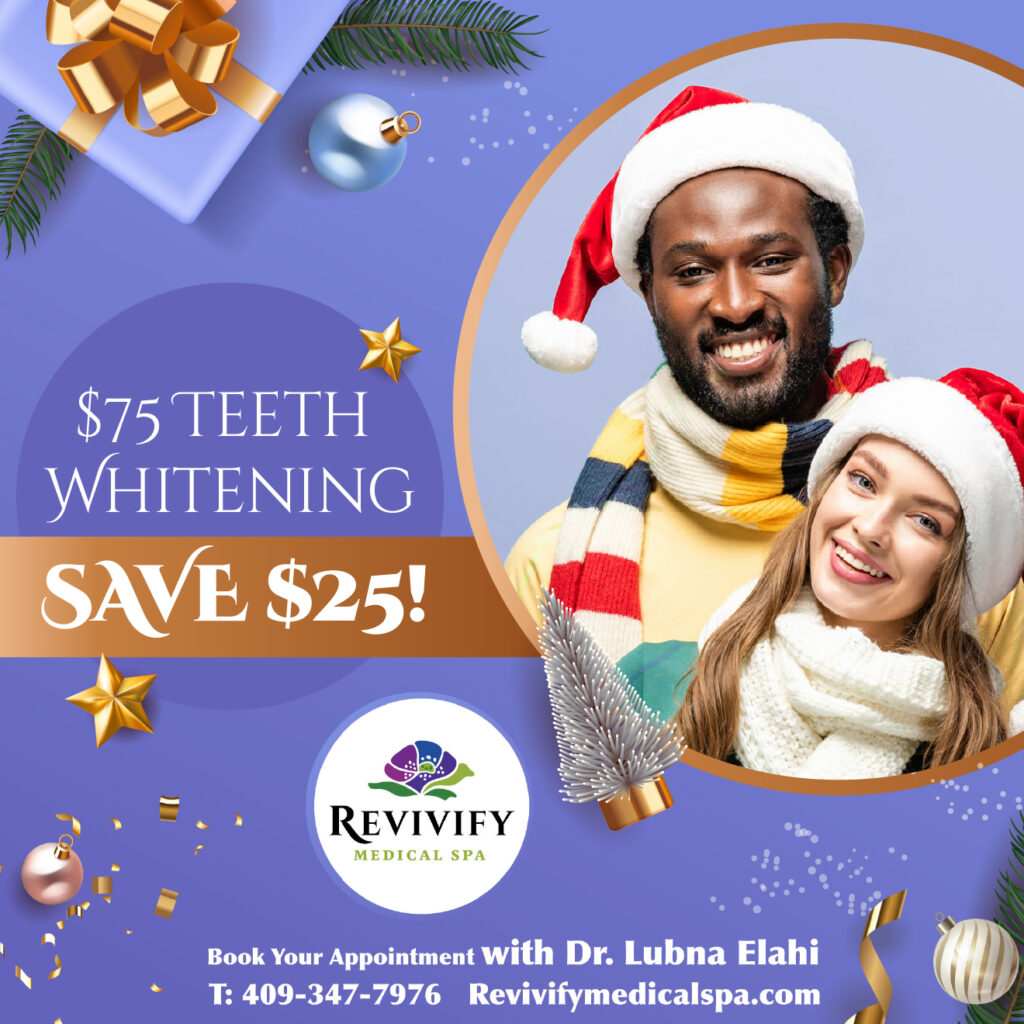 Save $25 on a laser teeth whitening treatment!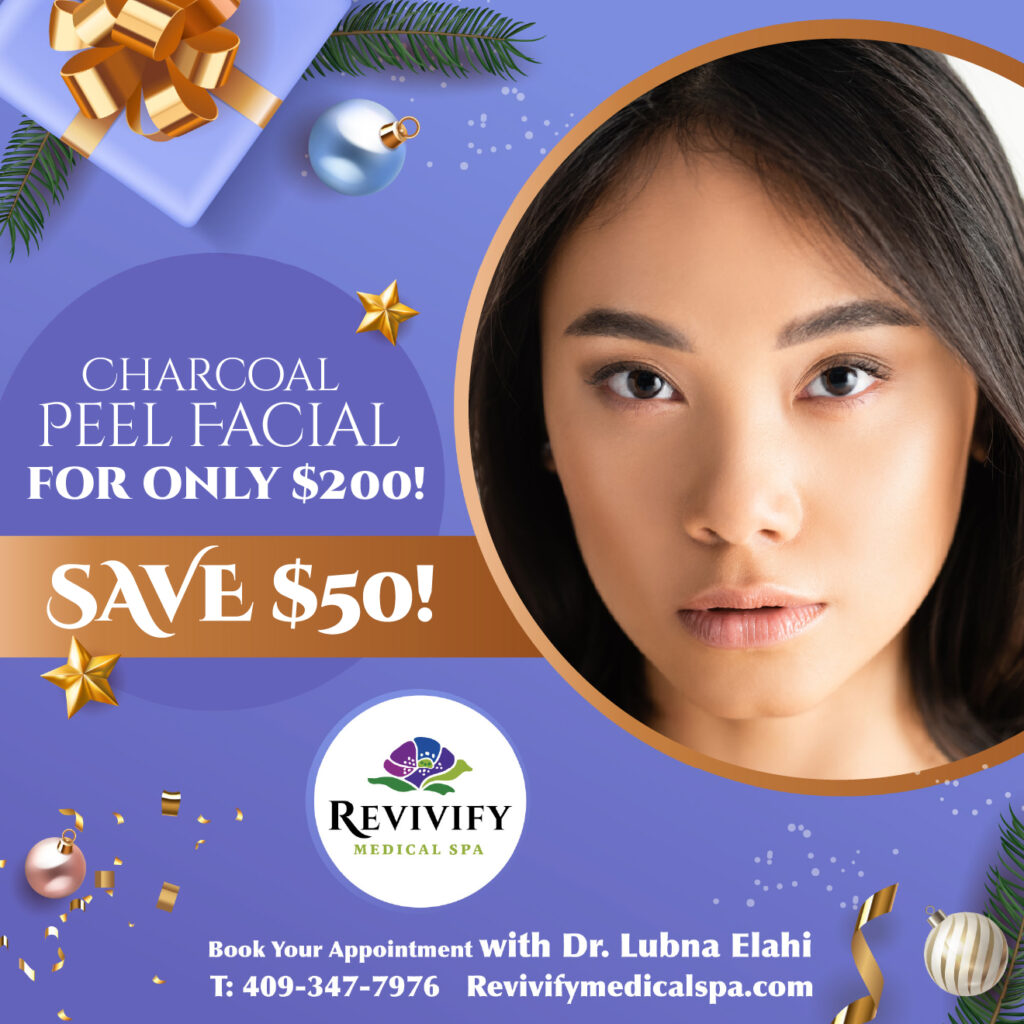 Charcoal Peel Facials are on sale for only $200!  Save $50.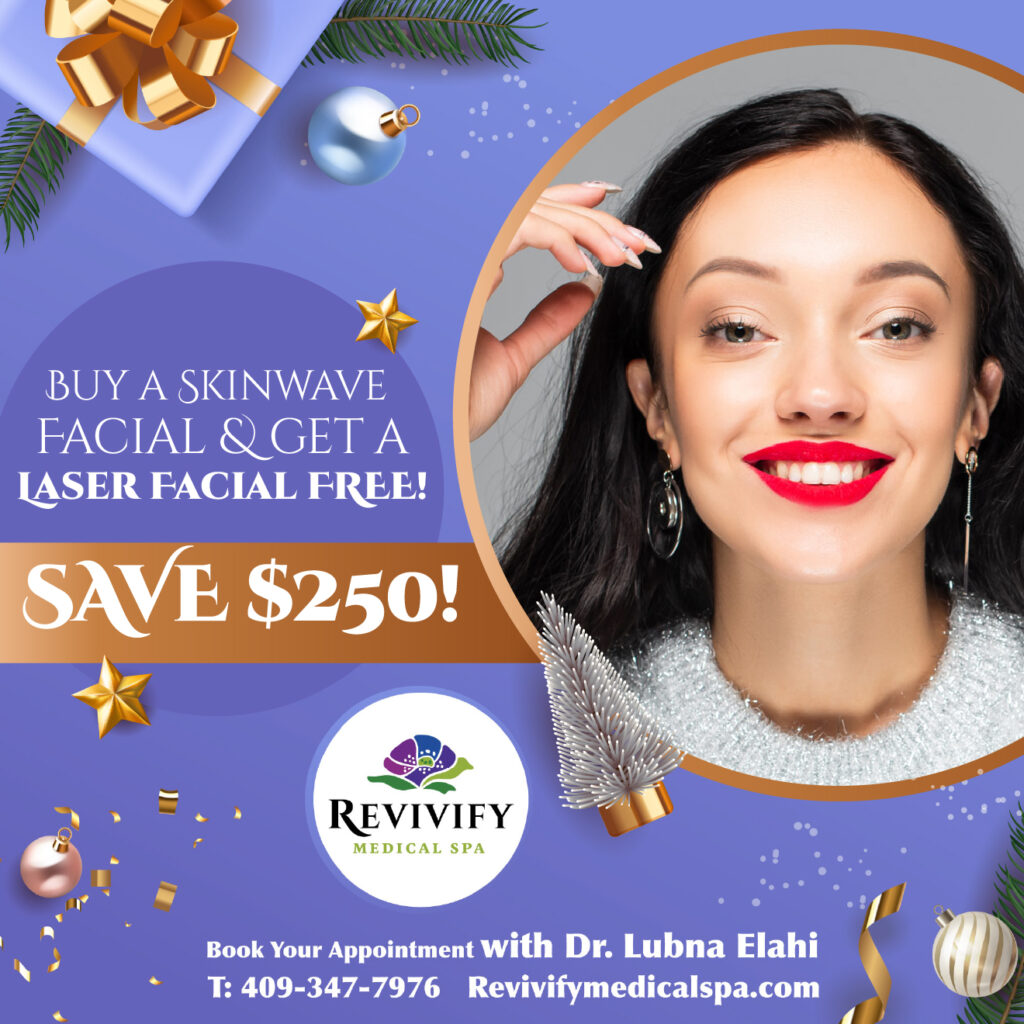 Buy a Skinwave Facial & get a Laser Facial FREE! $250 Value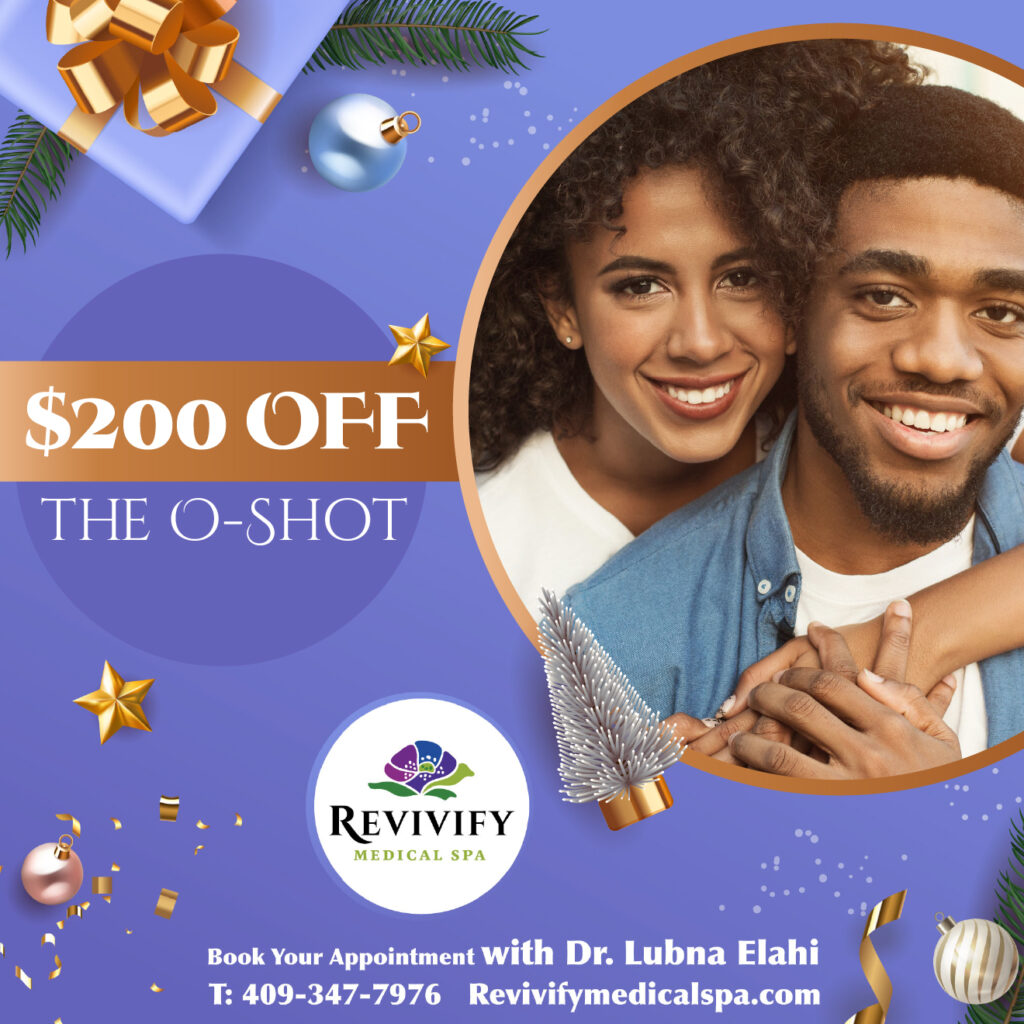 Get $200 OFF the O-Shot, women's intimate health treatment.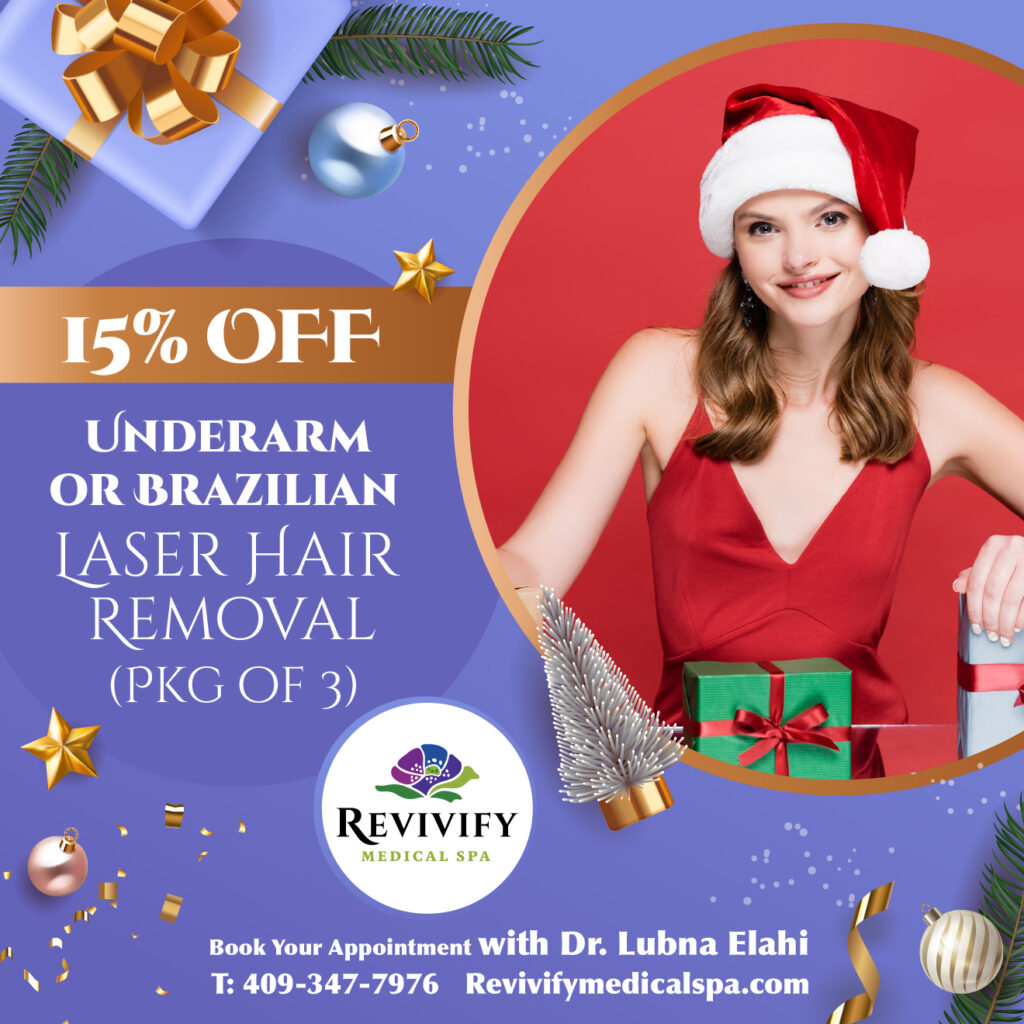 Get 15% OFF Underarm or Brazilian Laser Hair Removal (Pkg of 3).
Make sure you contact us to lock down your offers!  At Revivify Medical Spa, we are here to help you look and feel your best from the inside out.  It is our mission to make cutting edge, luxurious medical spa treatments affordable.  We offer equal or better medical-grade treatments to those found at the top Houston medical spas.  No need to drive long distances!  Revivify Medical Spa is the highest-rated, most trusted medical spa in Southeast Texas.
Board Certified Aesthetic Medicine Family Physician
I will make your visit Comfortable, Affordable, and Memorable.
Special Terms & Conditions
All standard terms and conditions apply
Promotions are not retrospective.
In order to claim a special, you must purchase the offer upfront.
Promotions cannot be combined.
We reserve the right to modify or terminate a special at any time.
The expiration date is December 23, 2021.