PIONEERING WOMEN 2020 HONOREE Revivify Medical Spa's Dr. Lubna Elahi
We are so proud to announce the award bestowed by the Pioneering Women group to our very own Dr. Lubna Elahi.  Dr. Elahi, owner of Revivify Medical Spa is a Board Certified Aesthetic Medicine and Family physician, wife of a physician, and mother of three beautiful children.  She is a remarkable, determined and caring person that we are honored to work with.  She has always been actively involved within the community, having participated in several fundraisers and having volunteered with TCF and ICNA on top of her Relief efforts during hurricane Harvey.
As a professional, she is a Member the of American Academy of Family physicians & American Academy of Aesthetic Medicine.  She seeks to find the best way to bring out the best in each of her patients from a health and aesthetic perspective.
"As a physician, I learn and understand my client's medical history in order to give them the best advise for their aesthetic needs. " – Dr. Lubna Elahi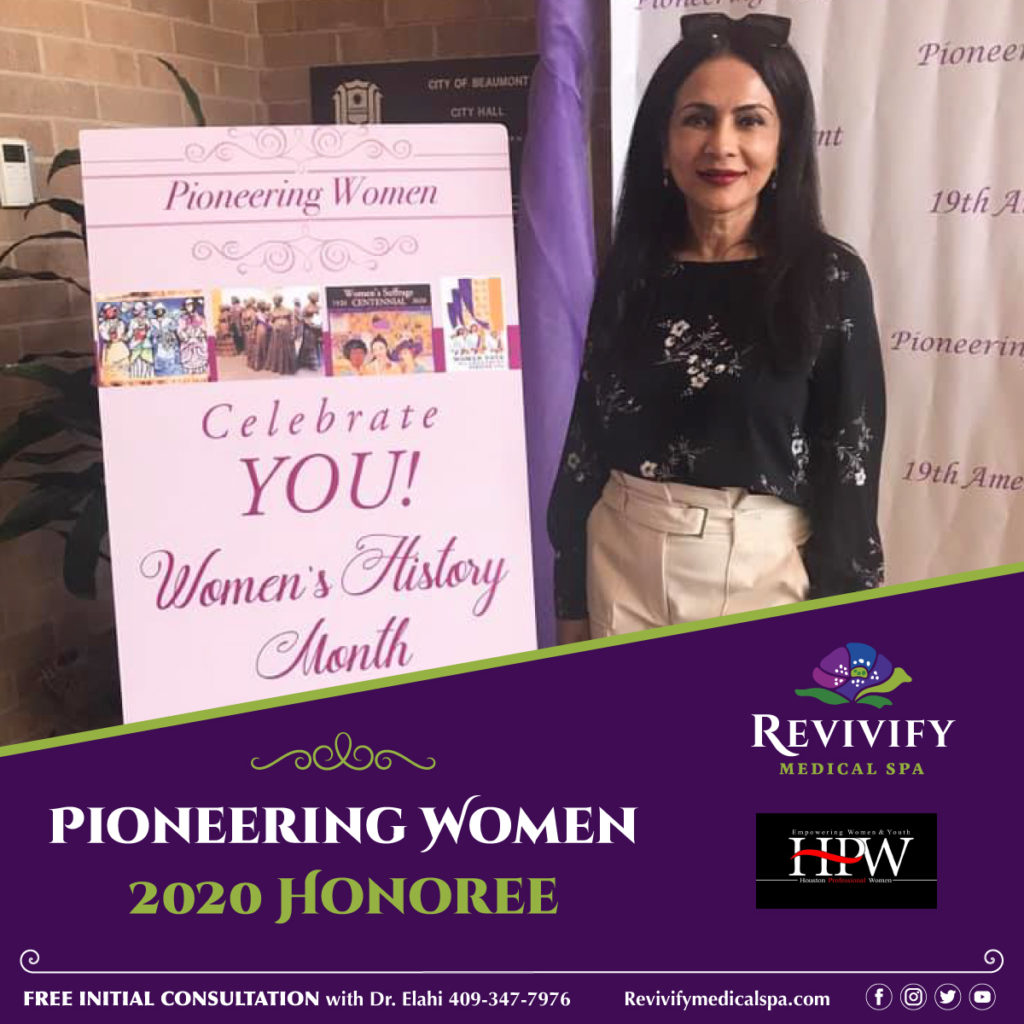 Celebrating Women's Month

Dr. Elahi is a member of the Pioneering Women group.  This Women's Month, she was awarded the Pioneering Women 2020 Award.

"So humbled and honored to be an honoree of the "The Pioneering Women" 2020, "The Rise Of Women", as we celebrate the Year Of The Woman and the 100th anniversary of the 19th amendment. Thank you to the whole team of pioneering women in putting this event together and making us feel special." – Dr. Lubna Elahi
The Pioneering Women's group celebrated the 19th Amendment, for every woman's right to vote.  In March, they do the unveiling of the honorees.  Then, in August, they celebrate the local women honorees, including Dr. Elahi.  Pioneering Women is a grassroots organization founded to enhance the lives of women and girls.  Their mission is to "motivate, educate, activate and uplift women for the betterment of mankind."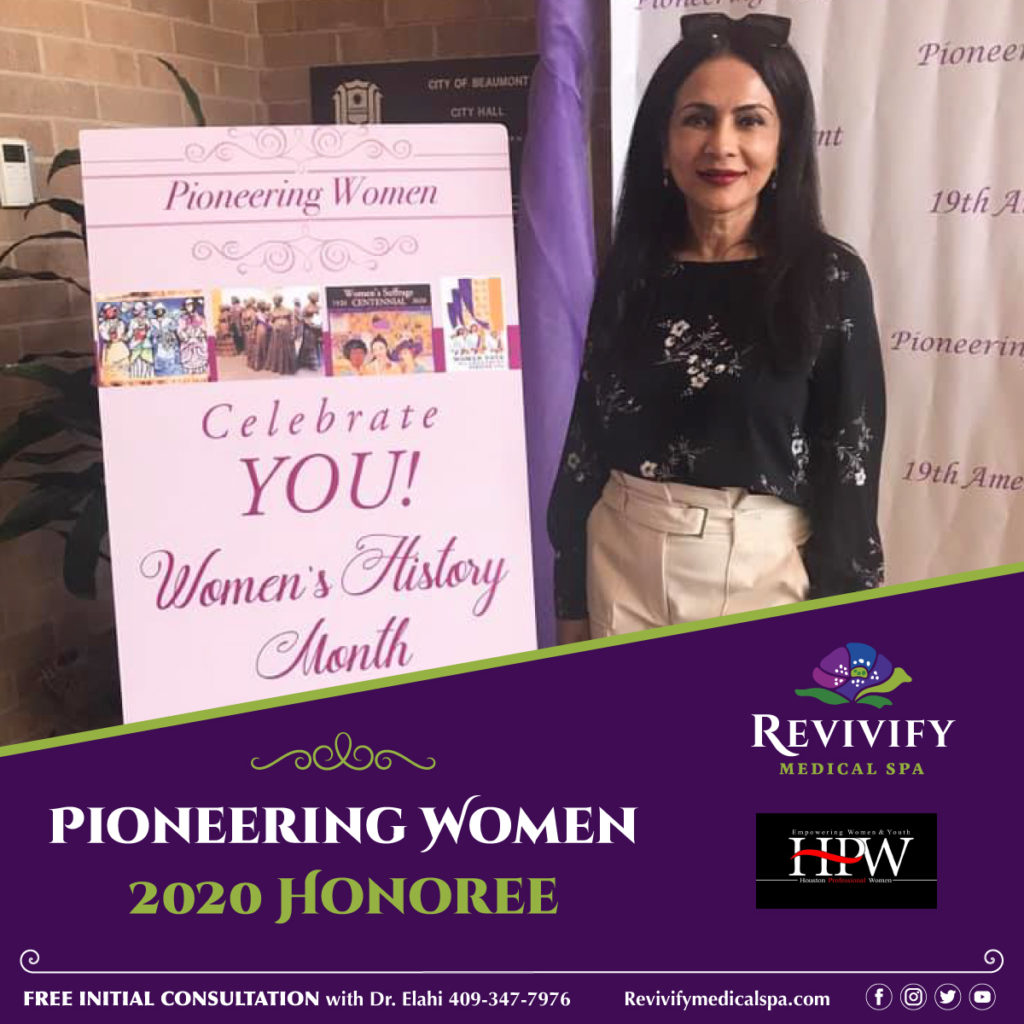 Pioneering Women 2020 "The Rise of Women"
We invite you to come to the event, Pioneering Women 2020 "The Rise of Women" on Thu, August 6, 2020, 11:30 AM – 1:00 PM CDT at the Holiday Inn & Suites Beaumont-Plaza (I-10 & Walden).  Dr. Elahi is among the marvelous women being honored during their "The Rise of Women" event.  During this event, all are encouraged to wear white, however, it is not mandatory. You may also bring cash to play the centerpiece game.
During this event, hosted by the Pioneering Women Facebook group, they encourage participants to bring young girls as it is very inspiring.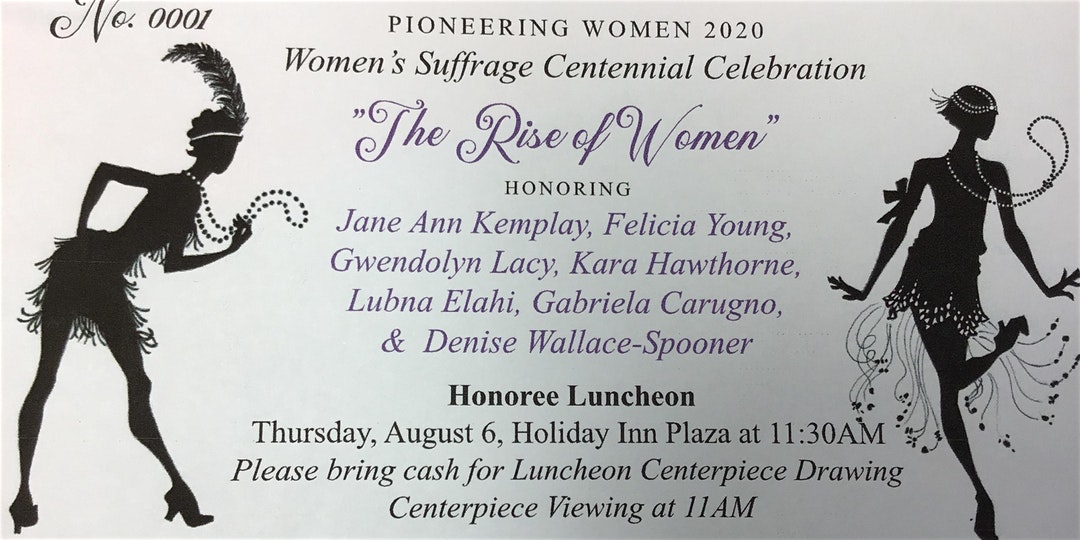 Connecting with Women of All Ages to Help Bring Out Their Best Versions
As a woman, professional, wife and mother, Dr. Elahi has a deep understanding of the many challenges women face during this day and age.  She is compassionate and understanding with each of her patients.
"I want to help my clients reinvent their natural beauty and feel confident about themselves, because they are all beautiful in their own way." – Dr. Lubna Elahi
If you want to make a change, the time is now!  May this Women's Month Celebration begin with taking the first step to make an appointment with Dr. Elahi.  She will be happy to help bring out the beautiful you that's bursting to come out and smile!
At Revivify Medical Spa, we offer the finest medical grade aesthetics and regenerative medicine.
Anti-aging treatments for the face and body
BeautiFill laser-assisted liposuction and fat transfer
Male and female intimate health treatments
BioTE bioidentical hormone balancing
Ideal Protein weight loss clinic
Best of all, you will be treated by the Pioneering Women 2020 Honoree, Dr. Lubna Elahi herself!