PICK YOUR PASSION VALENTINE SPECIALS
It's Time to Love Yourself this Valentine!
This is your lucky day!  You get to enjoy your choice of our luxurious medical spa treatments at the posh Revivify Medical Spa, the highest rated medical spa in Southeast Texas! For the next few days, we make all of your favorites even more affordable!  Get ready to fall in love with our Pick Your Passion Valentine.
Get that "Wow Factor" Going On this Valentine & Beyond!
Februrary is the month of love.  It's the best time to gift yourself with some much needed pampering.  This Valentine's Month, at Revivify Medical Spa we make it easy to look and feel simply fabulous!  We're helping spread the love by offering special discounts and offers on our all-time bestselling medical grade health and aesthetic treatments.
Look your best this Valentine and beyond by taking advantage of our Pick Your Passion Valentine Specials!
Our Pick Your Passion Valentine Specials also make a perfect Valentine's gift.  Contact us to purchase a gift certificate for that special person!
SPACES ARE LIMITED. Book Your Appointment Today: 1 409-347-7976
We Offer Southeast Texas the Finest Medical Grade Treatments Available Today.
Dr. Elahi feels it's important to help her clients in all aspects of their lives, whether it's health or beauty. Her passion for improving her patients' self-esteem and confidence led her to the field of aesthetic medicine.
Delaying skin aging and maintenance of beauty is very vital in her aesthetic practice as well. Her philosophy is that aesthetic skin care process should start early in life and be as natural and comforting as possible.
Dr. Elahi is extremely passionate about her work and deals with her clients with compassion and diligence.
 I want to help my clients reinvent their natural beauty and feel confident about themselves, because they are all beautiful in their own way. – Dr. Lubna Elahi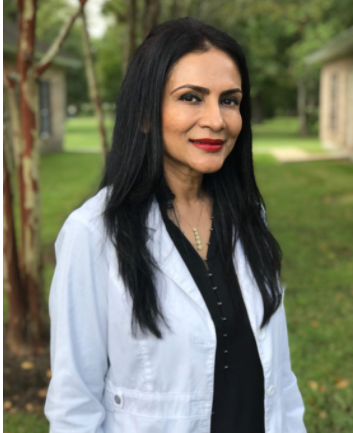 DR. LUBNA ELAHI
Family Physician, Exclusively Board Certified in Aesthetic Medicine.