Setting the Aesthetics Bar in Texas
You've Found a Quality Texas Medical Spa! The Place Where Science is Pure Beauty.
THE TEAM
It's always a pleasure to serve you!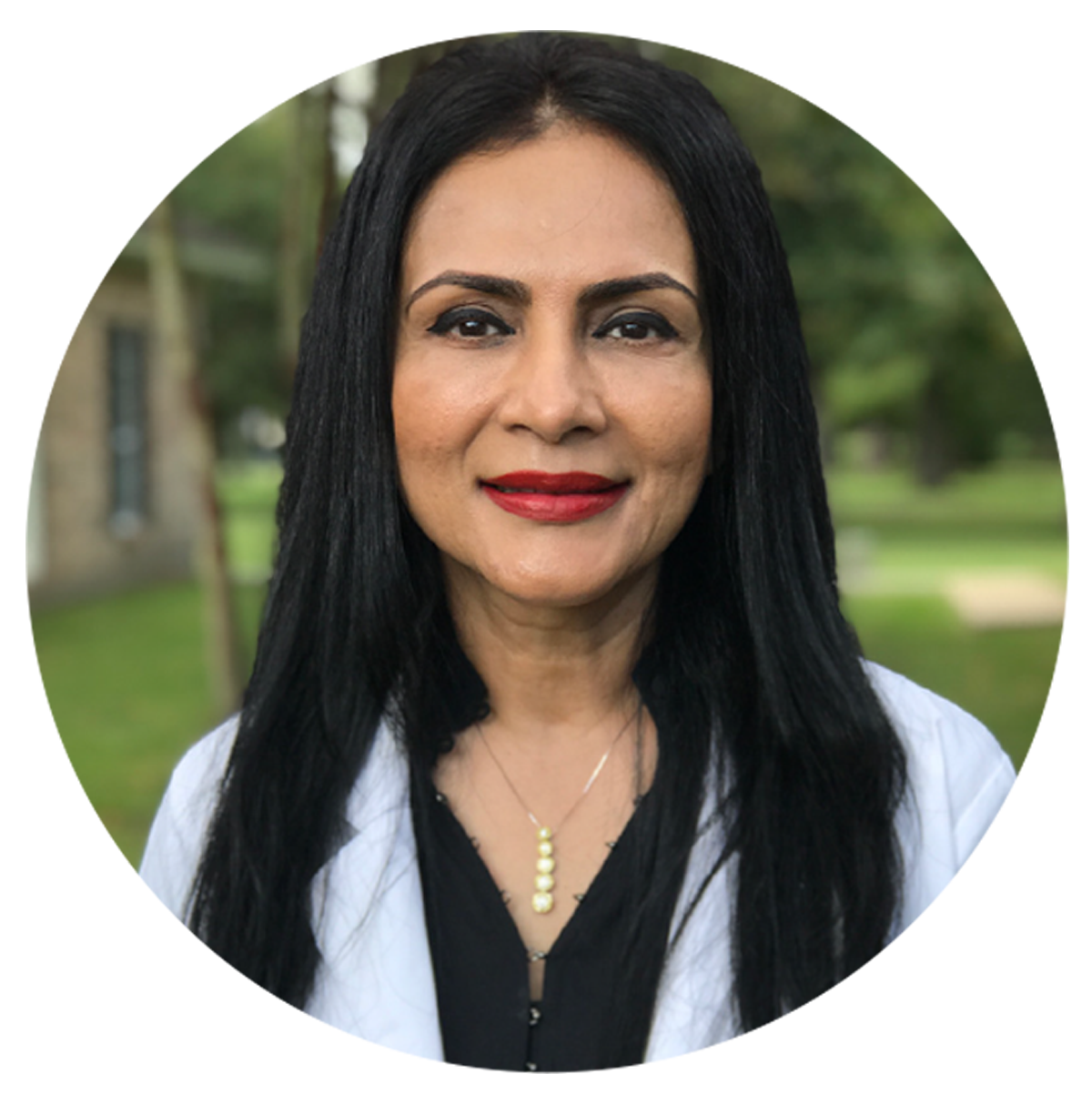 Dr. Lubna Elahi
Founder & Partner
Family Physician, Exclusively Board Certified in Aesthetic medicine.
In 1994, Dr. Lubna Elahi started her career as a board certified Family physician in New York and is curretly board certified in aesthetic medicine. She got extensive training in 2015 with the American Academy of Aesthetic Medicine and has extensive expertise and experience in all Medical grade aesthetic skin, face and body treatments. She has served in the community in Beaumont since 1996 with primer focus on women's health and preventative medicine. Her philosophy is that aesthetic skin care process should be as natural and comforting as possible.
"I will make your visit Comfortable, Affordable and Memorable."
"I strive to help my clients reach their desired goals through personalized guidance, relentless work, compassion and understanding."
Dr. Lubna Elahi
Dr. Elahi feels it's important to help her clients in all aspects of their lives, whether it's health or beauty. Her passion towards improving her patients' self-esteem and confidence led her to the field of aesthetic medicine. "While I was treating their illnesses, I couldn't help notice their skin and bueaty needs." She also practiced in affiliation with a renowed plastic surgeon in 2016 with extensive focus on injectables and lasers.
Delaying skin aging and maintenance of beauty is very vital in her aesthetic practice as well. Her philosophy is that aesthetic skin care process should be as natural and comforting as possible.
Dr. Elahi is extremely passionate about her work and deals with her clients with compassion and digilence. She takes pride in deliverring the highest quality aesthetic treatments that provide ultimate satisfaction and build the trust in her clientele.
"I want to help my clients reivent their natural beauty and feel confidence about themseleves, because they are all beatiful in their own way."
Dr. Lubna Elahi
Why We are a Quality Texas Medical Spa
At Revivify Medical Spa, we strive to be the top quality Texas Medical Spa through experience, knowledge and technology. It is our firm belief that everyone is naturally beautiful in their own way. We help you reinvent your natural beauty by engaging you in a personalized experience implementing medical grade aesthetic and skin care treatments. Using the latest non-surgical medical spa technologies, we obtain the same results that were previously only vailable through conventional plastic surgery.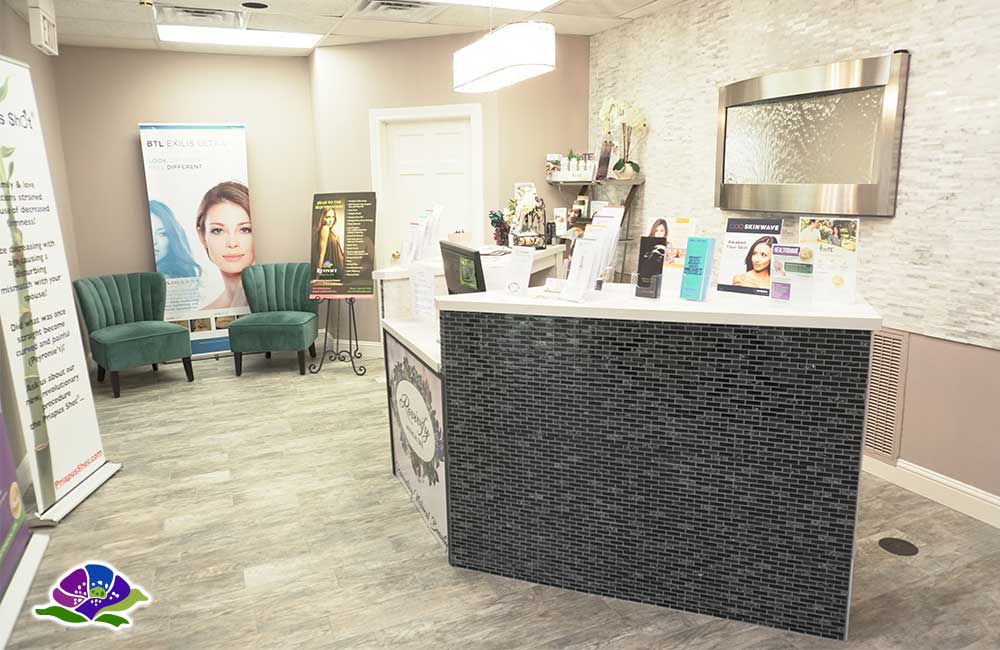 The Experience
At Revivify Medical Spa, we help enhance your skin and body's beauty by providing sophisticated, natural, and safe procedures for all types of patients and aesthetic needs. We vow to invigorate your skin and body through physician performed and supervised treatments that work from the inside out, leading to robust and durable results.  If you have been searching for a quality Texas Medical Spa, you can put your trust in us!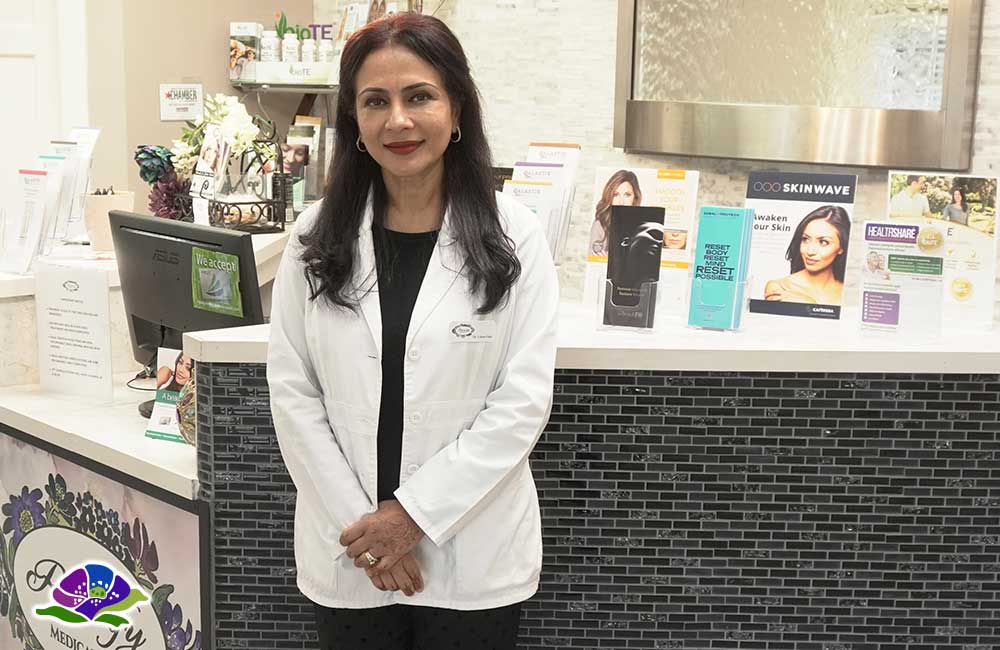 The Revivify Loop
Come experience the Revivify Loop. We provide services at the top three most important levels: Prevention, Correction, and Maintenance.  So whether you are 20, 40, 60 or 80 going on 18, we have a Total Quality Care Loop for all your aesthetic needs.
CAPABILITIES
Over 20 Years of Experience in Medicine & Board Certified Specialists in Aesthetics.
MISSION
Our Mission is to go beyond your expectations in every aspect of our products and services through experience, technology and that special, personal touch. We are taking our quality Texas Medical Spa to the next level.
VALUES
We Value the fact that you entrust us to always find the best way to bring about your best YOU! At Revivify Medical Spa, we believe that each person is a work of art waiting to be uncovered. We do this through honesty, integrity, responsibility and our ongoing research into the best medical, technological, holistic practices of the aesthetics field.
OUR BEAUTY TREATMENT SERVICES | TEXAS MEDICAL SPA
CLIENT TESTIMONIALS
Don't take our word for it… We are only as good as how happy we make our customers!
I came here to get some cheek fillers and came out incredibly pleased! The fillers look so natural and fit my face perfectly. The office is very welcoming , so are the doctors and staff. I will definitely come here again and recommend to family/friends.
LIZ BRICENO – BEAUMONT, TX
Allow us to find your unique secret formula to beauty and youth today. The Revivify Board Certified doctors are here to help!