Beautiful Mommy May Specials 2021

As all mothers are beautiful in their own way, we bring you the Revivify Beautiful Mommy May Specials.
Whether you are a soon to be mom, a new mom or a great grandma, you are incredible.  Mothers come in all shapes and sizes, ages, nationalities, and backgrounds but one special moment binds them together, motherhood.  The love and wonder that fills our hearts are like nothing else in the universe.  Many of us will admit that being a mother is much more challenging than we ever imagined but worth every moment.
As a mother of three, Dr. Lubna Elahi can relate to all of us mommies in our search to fulfill all of the daily responsibilities and never finding enough "me time".  She encourages all mothers to applaud themselves for their everyday triumphs both big and small.  Most importantly, never forget to make time for you!  May this month of Mother's Day mark the difference in your health both inside and out.  You are incredible and deserve to be happy and healthy.  As true beauty comes from within, Dr. Elahi will help you care from you from both a medical and aesthetic perspective.  Check out our Beautiful Mommy May Specials and contact us to book an appointment.
At Revivify Medical Spa in Beaumont, Texas, we make cutting-edge, luxurious medical spa treatments affordable. We offer equal or better medical-grade treatments to those found at the top Houston medical spas. No need to drive long distances! Revivify Medical Spa is the highest-rated, most trusted medical spa in Southeast Texas.
Face Clear Package Only for $450!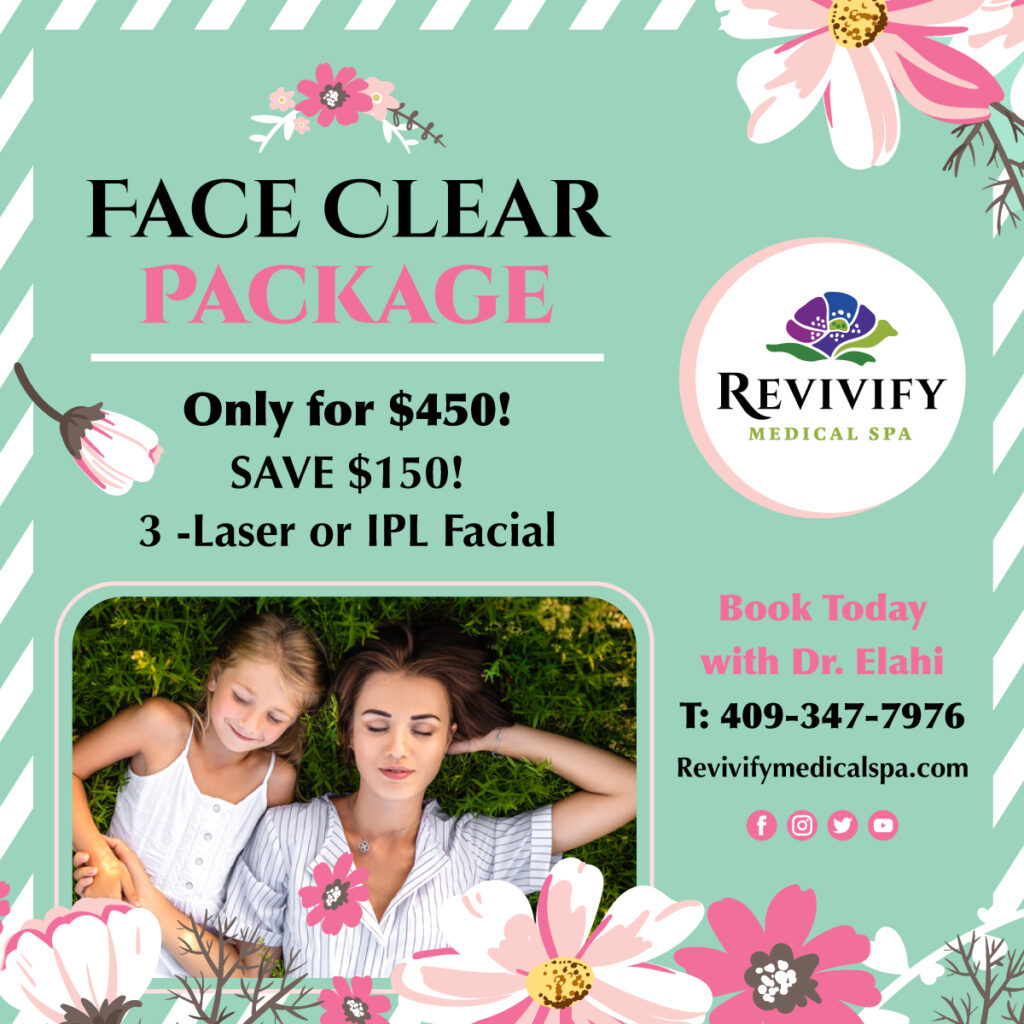 Get a package of 3 Laser or IPL Facial treatments for only $450!
SAVE $150!
Face Shine Package Only for $250!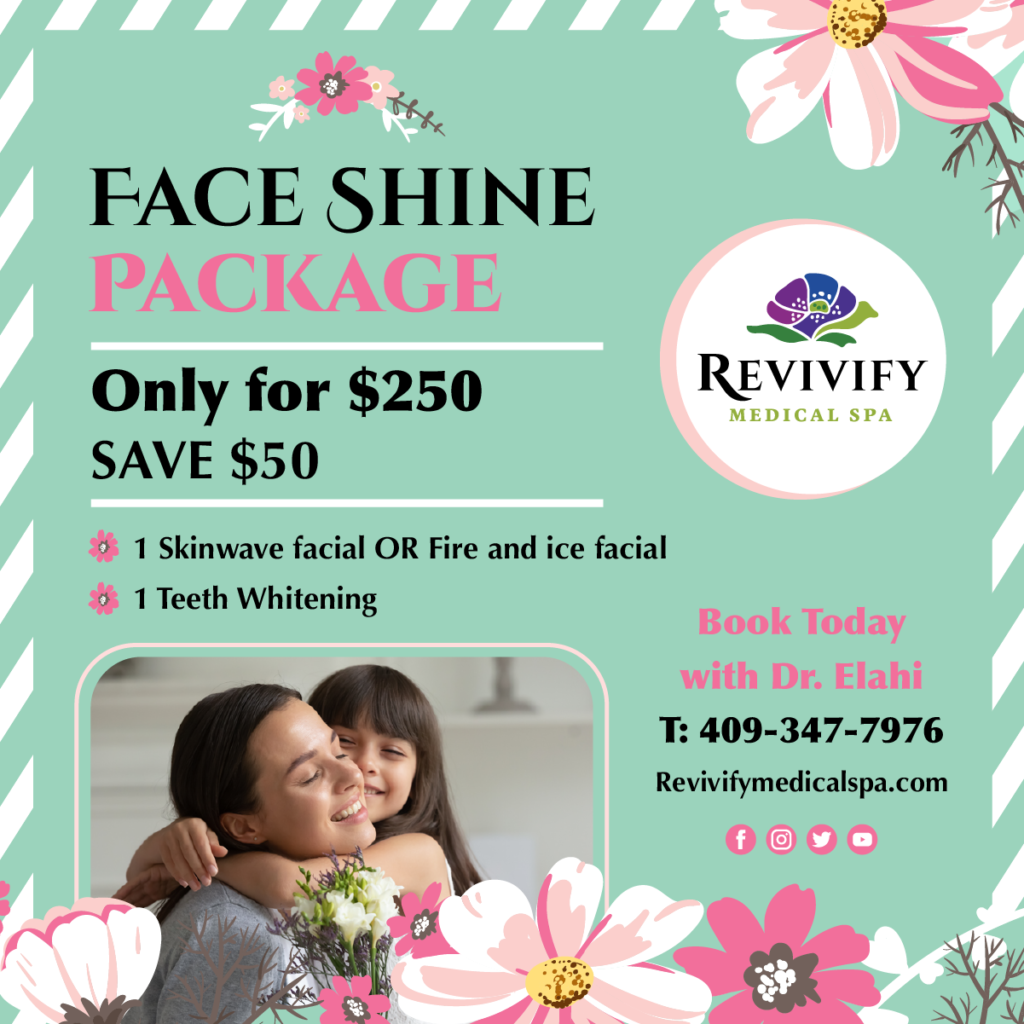 One (1) Skinwave Facial or Fire and Ice Facial
One (1) Teeth Whitening
SAVE $50!
Face Transformation Package Only for $1950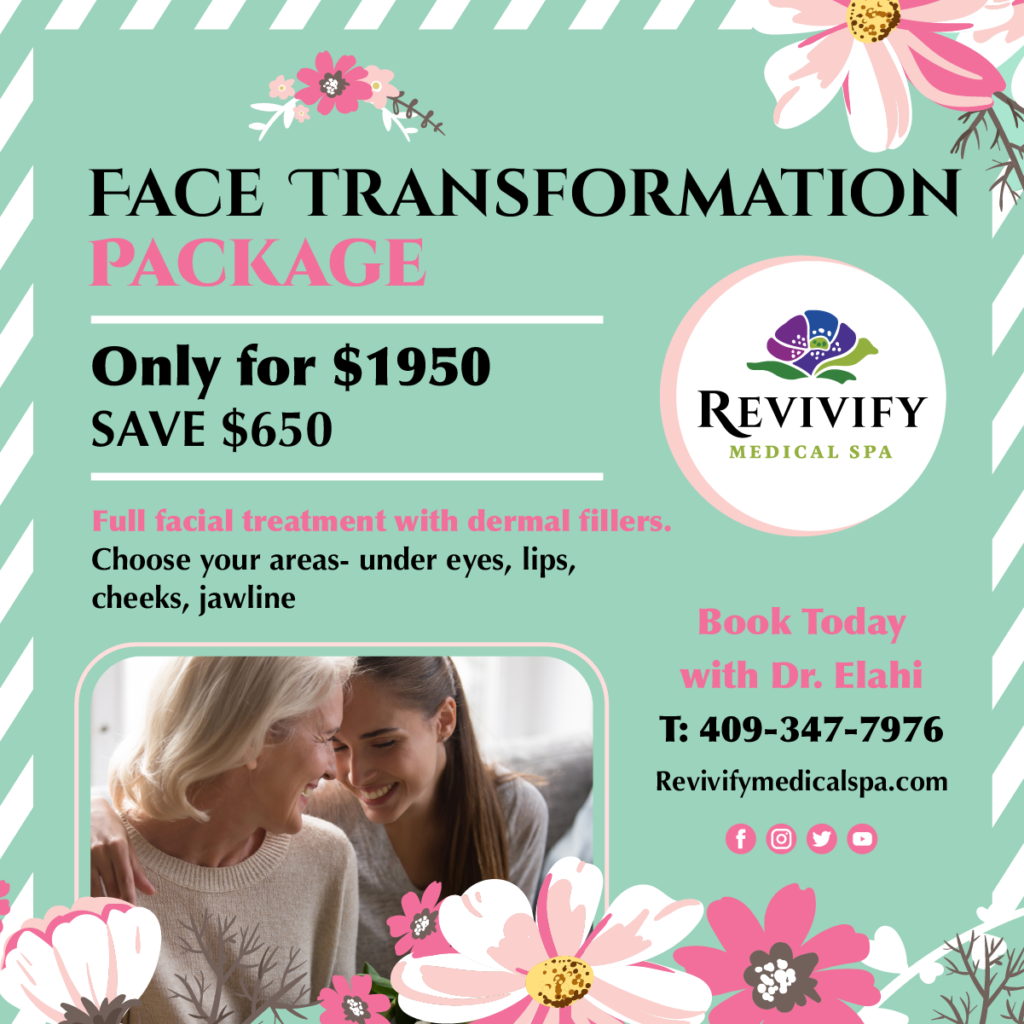 Full facial treatment with dermal fillers. Choose your areas: under eyes, lips, cheeks, jawline only for $1950
SAVE $650!
Face Tight & Bright Package, Save $300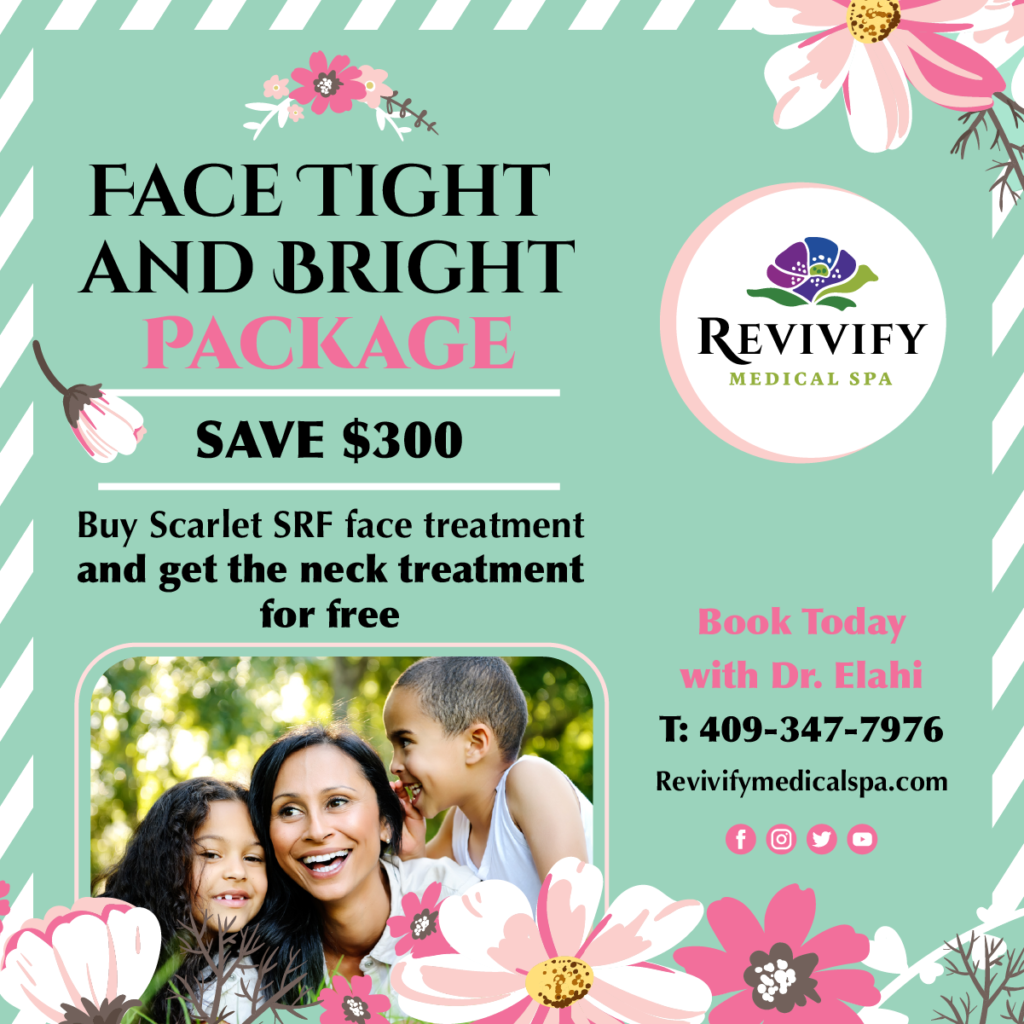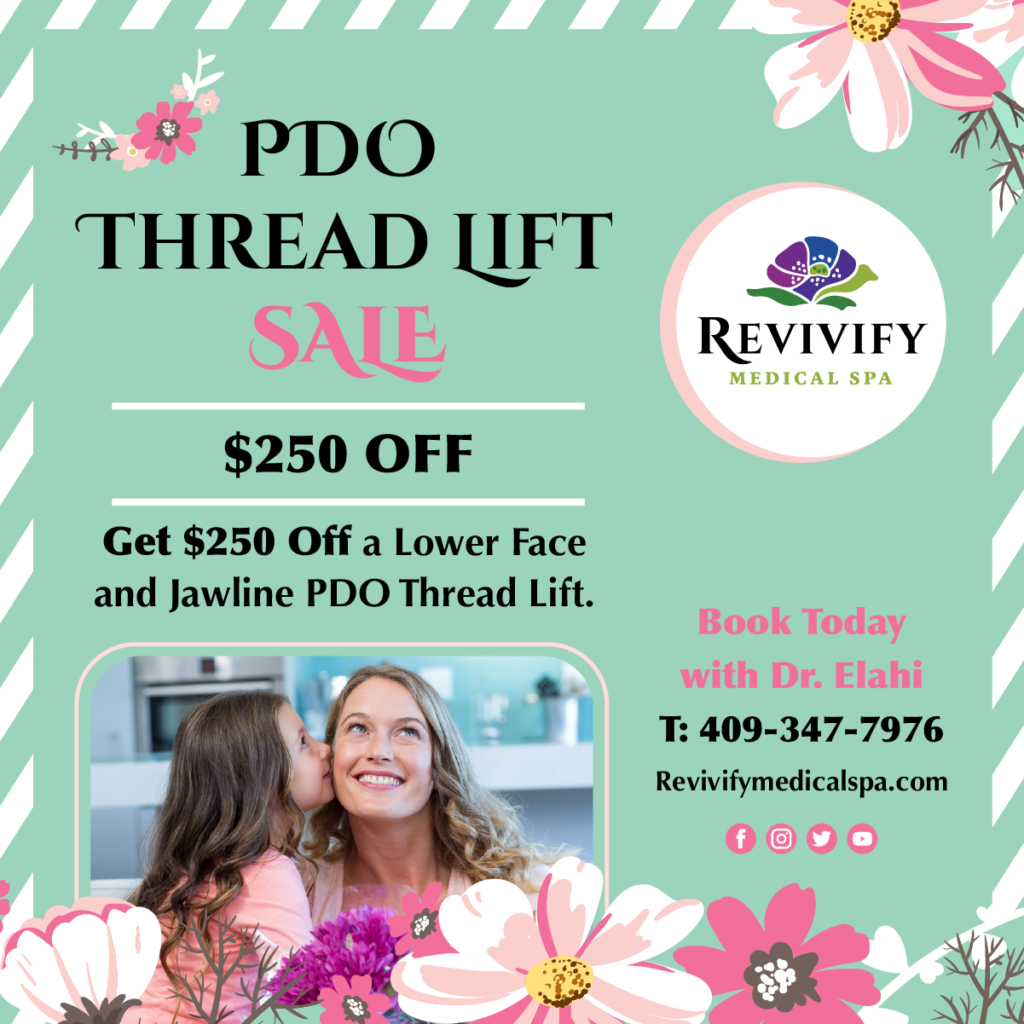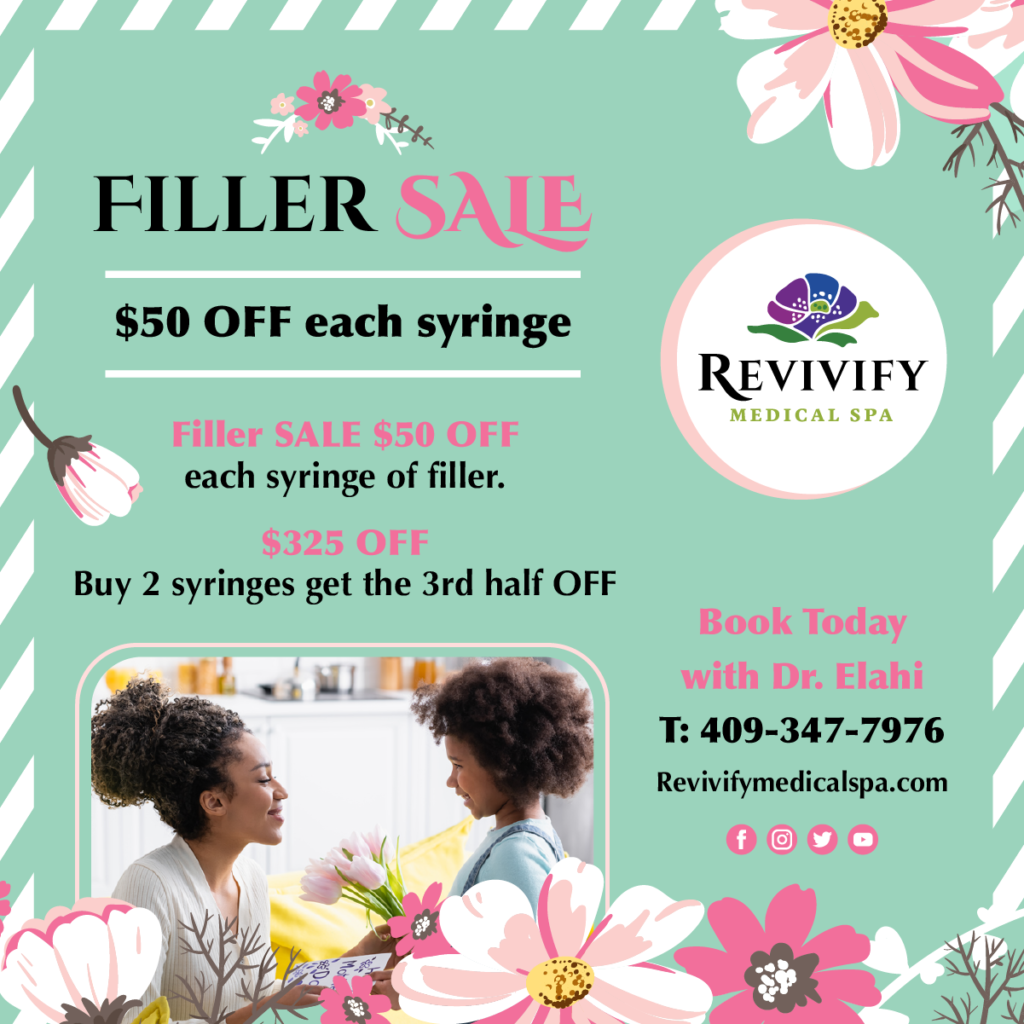 Filler SALE $50.00 OFF each syringe of filler, or
Buy 2 syringes get the 3rd half off, that's a $325 discount!
TWO SUPER FILLER SALES!
No injection Young Mommy Facial Rejuvenation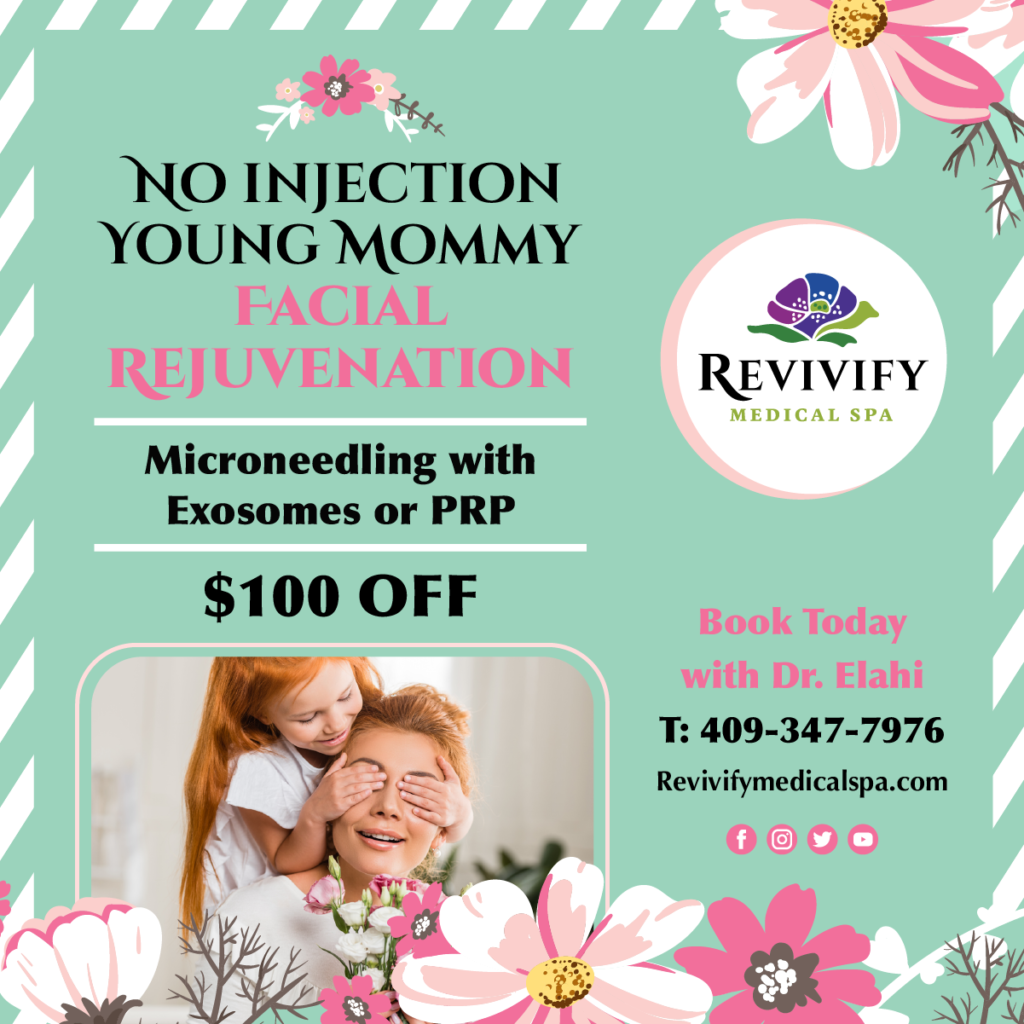 Pre-Pregnancy Body – Slimming Special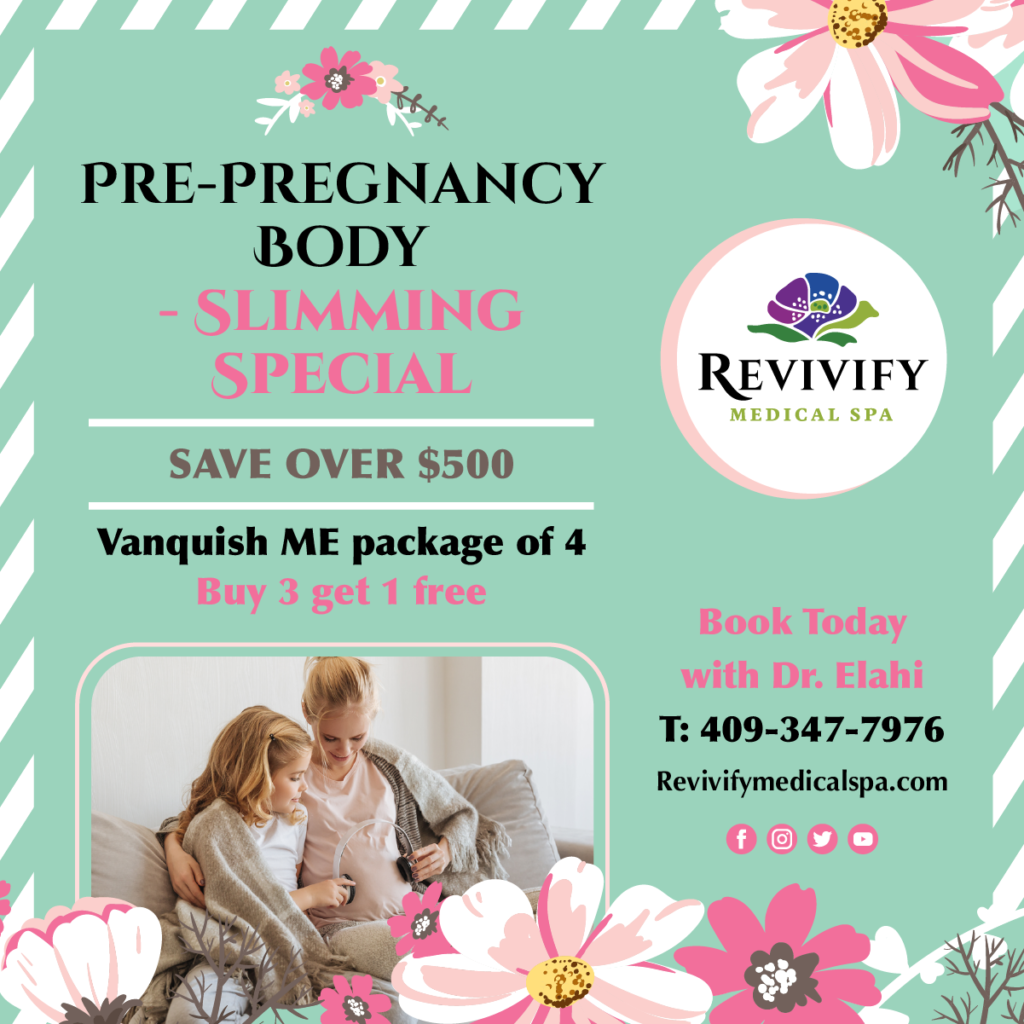 Buy a package of 3 Body slimming non touch VanquishMe treatments and get 1 FREE!
SAVE OVER $500!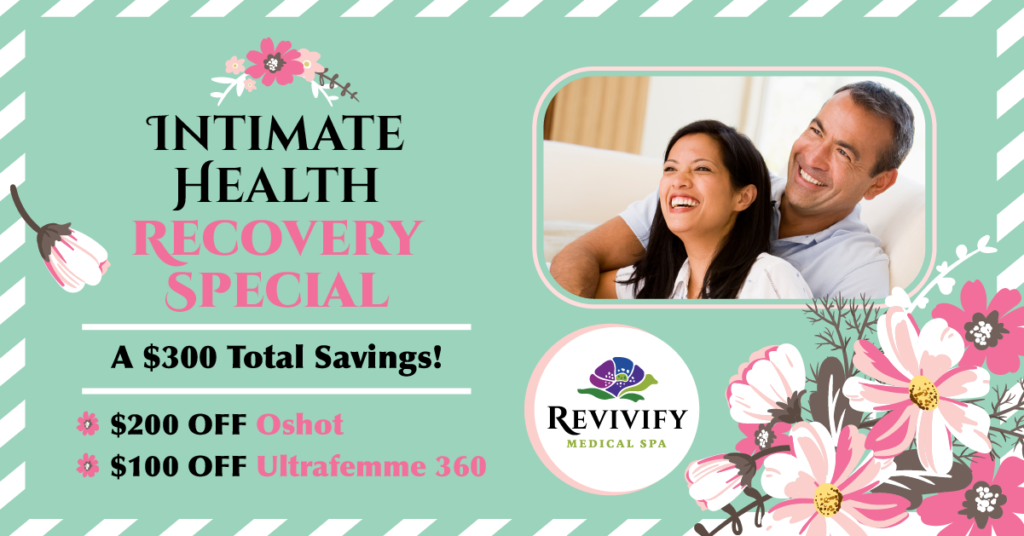 Intimate Health Recovery Special

Recharge your intimate life through our Intimate Health Recovery Special:
A $300 Total Savings!
Revivify Giveaway Alert: Win a FREE Syringe of Filler!

No Purchase Necessary to Enter!  You can participate through either Facebook or Instagram. The Draw Date is May 30th, 2021.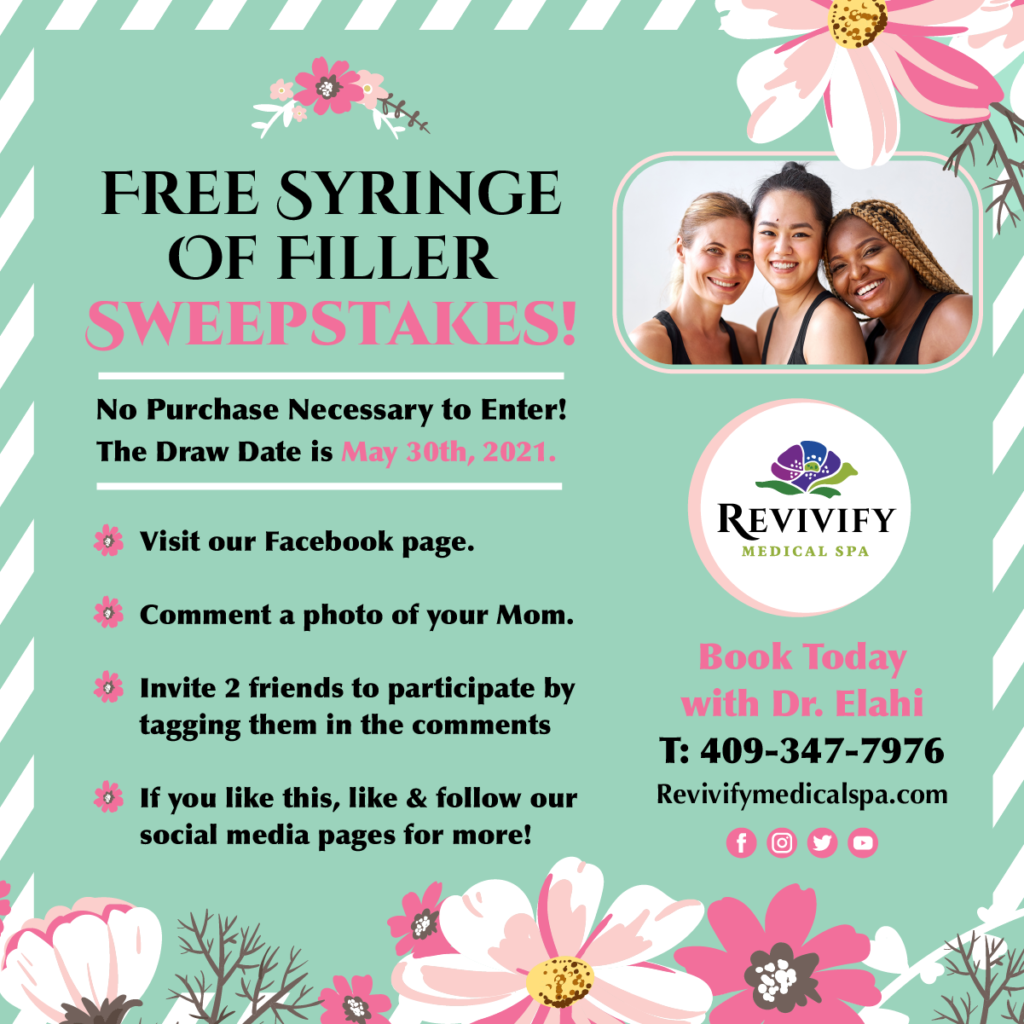 How to Participate Through FACEBOOK
Visit our Facebook page.
Comment a photo of your Mom.
Invite 2 friends to participate by tagging them in the comments
If you like this, like & follow our social media pages for more!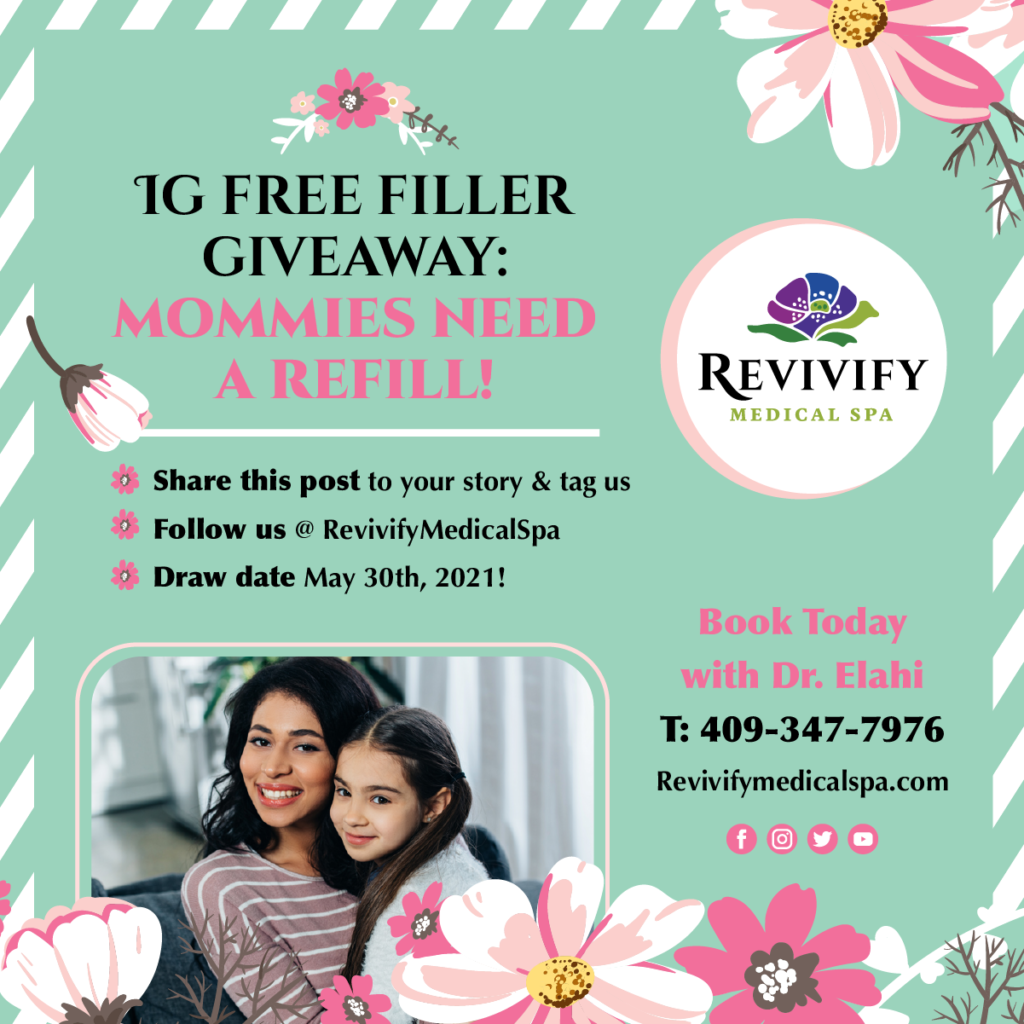 How to Participate Through INSTAGRAM

On May 30th, 2021 we will announce one (1) lucky winner.  Please stay tuned to our social media pages for the announcement.  All rules apply.
Board Certified Aesthetic Medicine Family Physician
I will make your visit Comfortable, Affordable, and Memorable.
SAFETY FIRST!
At Revivify Medical Spa, we comply with all safety measures as per the CDC. Yes! You can come and get pampered safely.
As a responsible medical facility, we are taking all necessary measures for everyone's safety.
One client at a time in the office &
A mask must be used on your way to the medical spa.
All staff is wearing the officially required PPE.
Lockdown these great savings to bring out the best version of you this summer and beyond. The staff of Revivify Medical Spa is happy to help you!
Special Terms & Conditions
All standard terms and conditions apply
Promotions are not retrospective.
In order to claim a special, you must purchase the offer upfront.
Promotions cannot be combined.
We reserve the right to modify or terminate a special at any time.
The expiration date is May 30, 2021.