BeautiFill™ vs. CoolSculpting – Which is Best?
Searching for the best procedure to rid yourself of unwanted stubborn fat is not as easy as one would expect.
While liposuction was the only treatment available a few decades ago, advancements in aesthetic technology mean now you have more options.
But of course, with more options come more questions. Which treatment offers the best results? Are the results long-lasting? How risky are these procedures? Is it possible to remove fat from one place and transfer it to another to achieve the sculped body of my dreams?
Two of the most popular procedures available today are BeautiFill™ Laser-Assisted Liposuction and Fat Transfer and Coolsculpting; here, we will discuss the pros and cons of each treatment.
BeautiFill™ vs. CoolSculpting – How It Works
BeautiFill™ is a unique laser-based technology that combines liposuction, fat grafting (cosmetic fat transfer), and skin tightening, effectively reducing inches and contouring your body to look its best.
The proprietary laser technology helps separate the fat cells from other tissues, making it easier to suction and stimulating collagen production to improve the skin's elasticity.
BeautiFill™ preserves the fat cells so they can be transferred to other areas filling in hollows and sculpting plumper breasts and buttocks.
CoolSculpting, on the other hand, uses cold temperatures to freeze and destroy fat cells. The body naturally eliminates the dead fat cells through the lymphatic system.
During the procedure, patients experience intense cold in the treated area, which for some might be painful.
How Many Treatments Will You Need?
CoolSculpting usually requires several treatments to achieve the desired results. On average, it's best to wait four weeks between sessions to allow the swelling to go down and give the body time to dispose of the waste naturally.
BeautiFill™ typically only requires one session to reduce the desired amount of inches per area. And because the laser's heat makes removing the fatty tissue easier, less force is needed during suction resulting in less swelling, bleeding, and bruising, making it a much more comfortable procedure than traditional liposuctions.
What About Downtime and Side Effects?
BeautiFill™ is a minimally invasive procedure requiring only a few days of downtime. In addition, the process uses local anesthetics, making it safer than traditional liposuction.
Moreover, because BeautiFill™ uses low-density laser energy, there is little risk of skin burns.
The fat grafting portion of the treatment has little risk of adverse side effects as your body is unlikely to reject its tissue. And the technology achieves a fat cell vitality rate greater than 95%, resulting in a higher quality fat grafting.
CoolSculpting is a non-invasive procedure that requires no downtime. However, many patients experience temporary numbness, bruising, swelling, redness, and skin sensitivity, that usually disappears within a few days.
Other Coolsculpting side effects include pain, aching, or a stinging sensation in the treatment area. In addition, although rare, Coolsculpting can result in paradoxical adipose hyperplasia, which causes fat cells to increase in size rather than shrink. This is a permanent severe side effect.
Which Treatment Offers the Best Results?
BeautiFill™ reduces more inches in one session than Coolsculpting over several treatments. Additionally, BeautiFill™ provides more natural-looking results.
CoolSculpting results take months to be noticeable, while results from BeautiFill™ are visible in a matter of days or weeks.
BeautiFill™ helps contract and stimulate the production of new collagen and elastin fibers, which helps improve the skin's firmness restoring its youthful appearance.
CoolSculpting destroys fat cells to be eventually removed through the body's lymphatic system, while BeautiFill™️ visibly and instantly removes fat which can either be discarded or harvested for sculpting and contouring other areas in your body.
If you want to reduce inches and reshape your body simultaneously, BeautiFill™ is the best treatment option.
Take advantage of our Free initial consultation and find out if BeautiFill™ is right for you!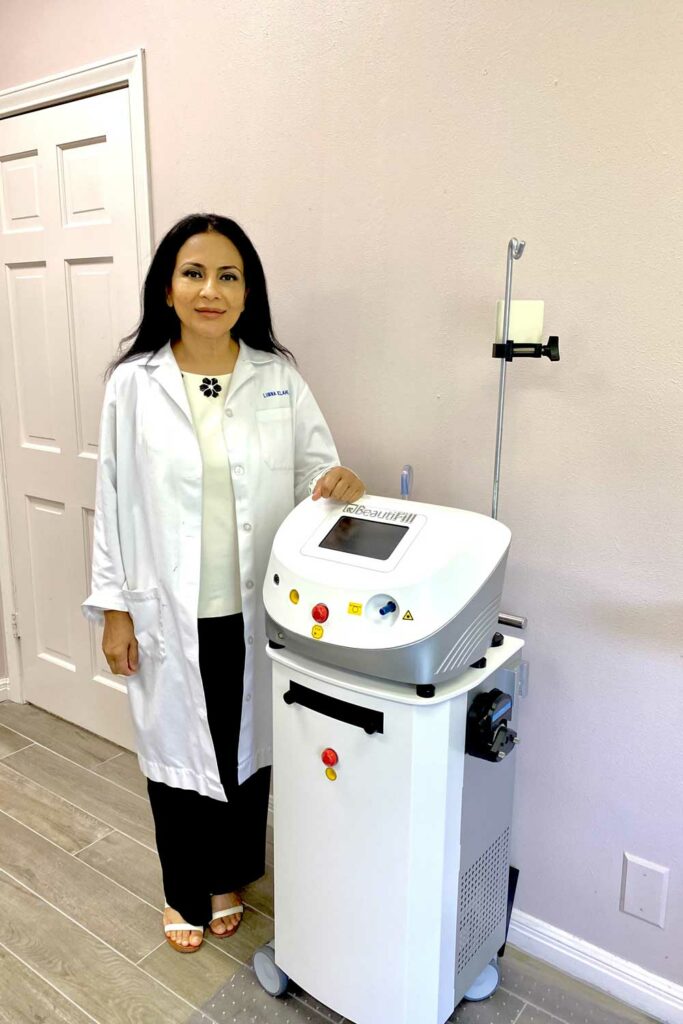 BEAUTIFILL LIPOSUCTION BEFORE AND AFTER GALLERY
BEFORE & AFTER LIPO OF ABDOMEN AND FLANKS.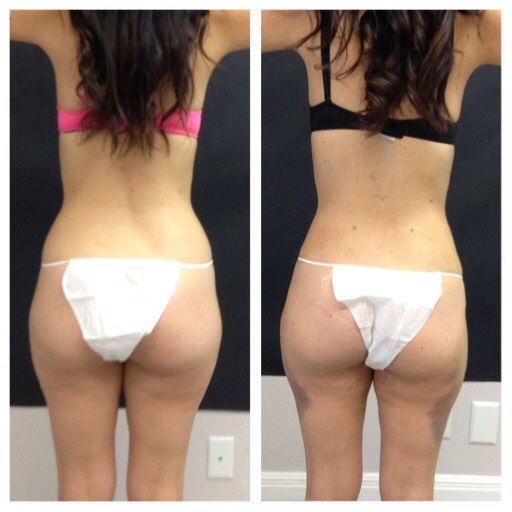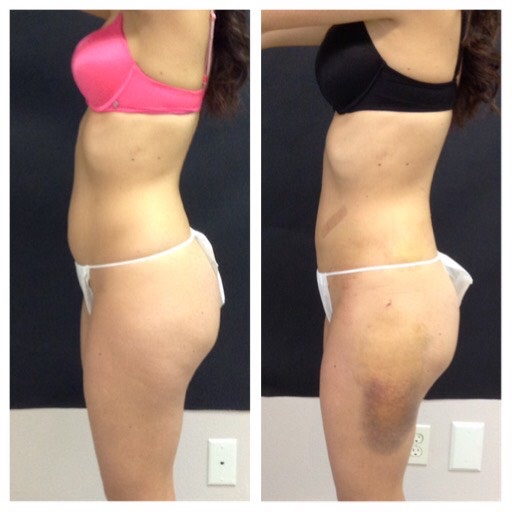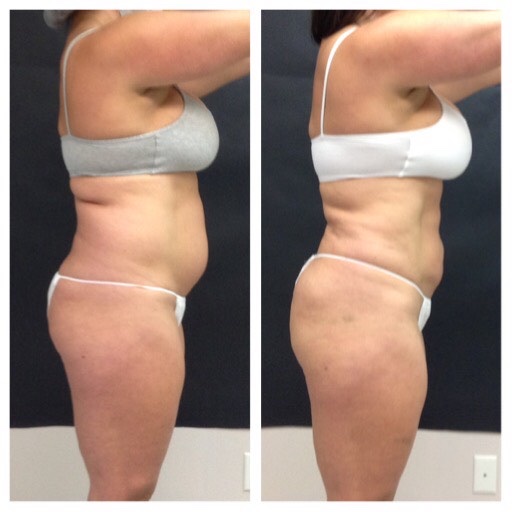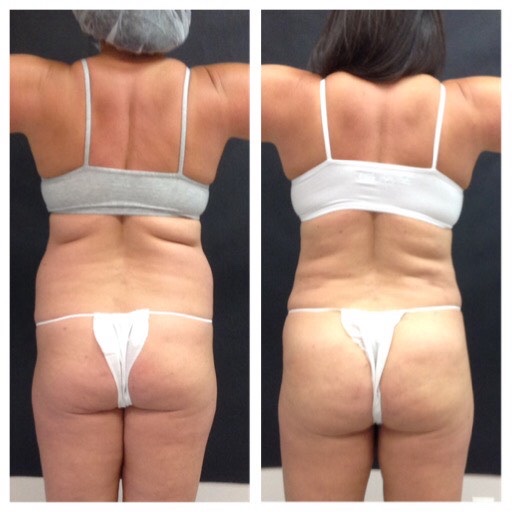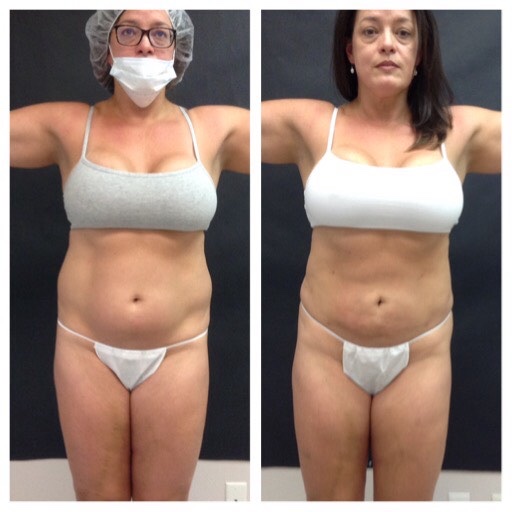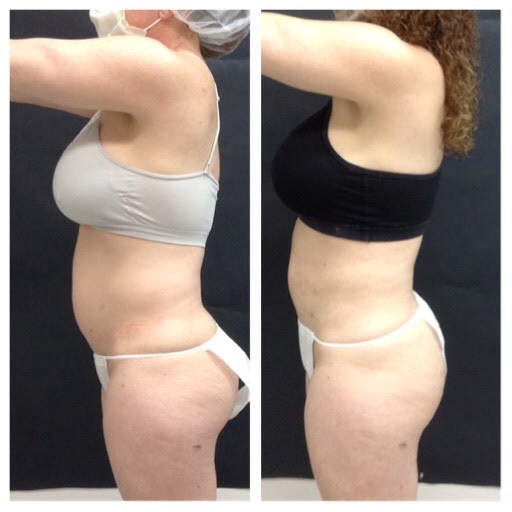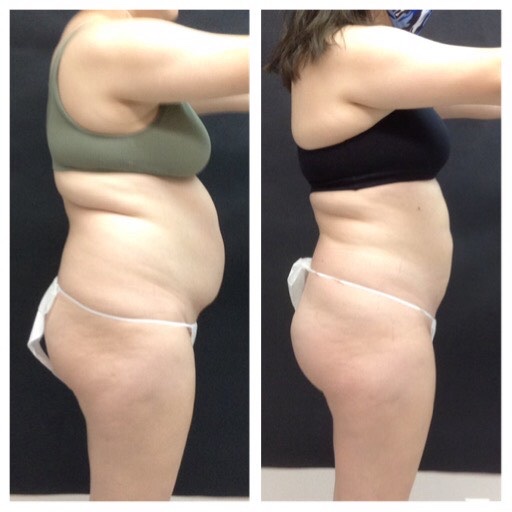 BEFORE & AFTER LIPO OF ARMS.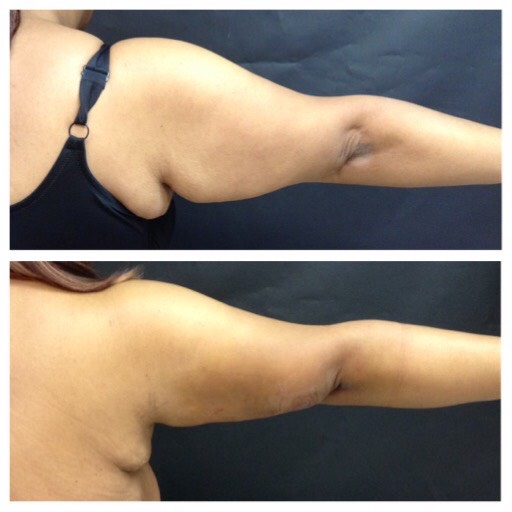 BEFORE & AFTER LIPO THIGHS.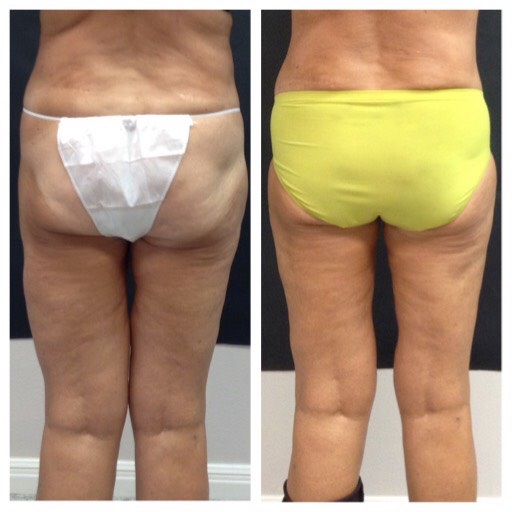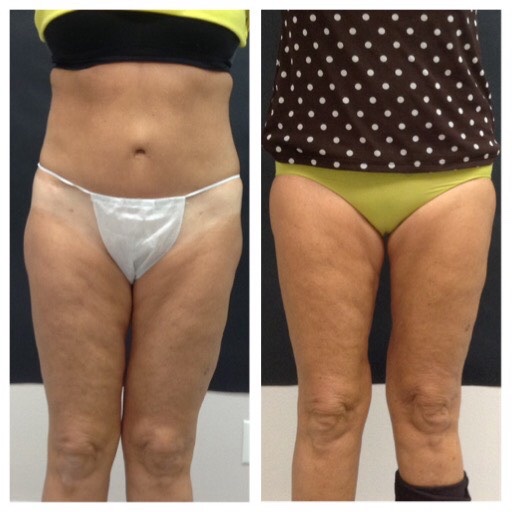 BEAUTIFILL FAT TRANSFER BEFORE AND AFTER GALLERY
BEFORE & AFTER FAT TRANSFER TO BREASTS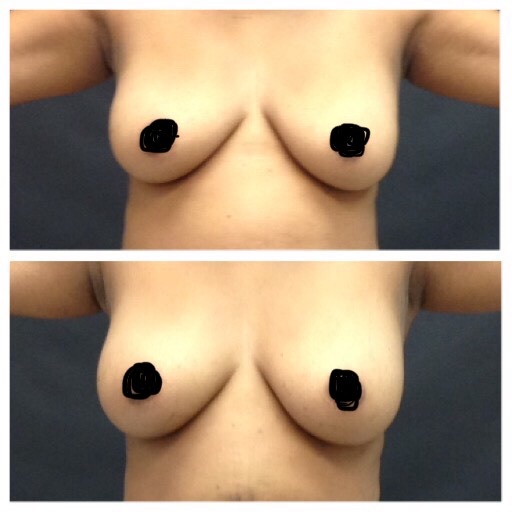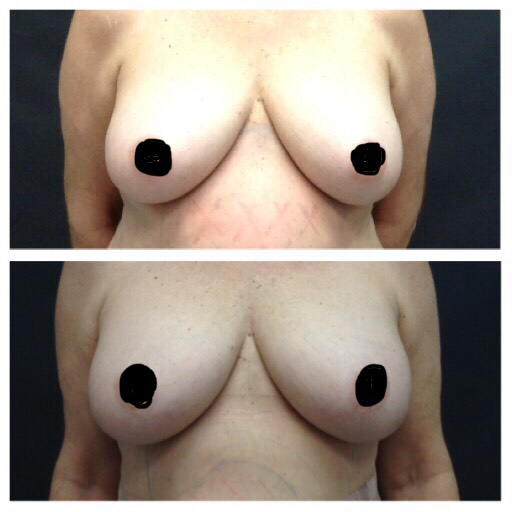 BEFORE & AFTER FAT TRANSFER TO BUTTOCKS.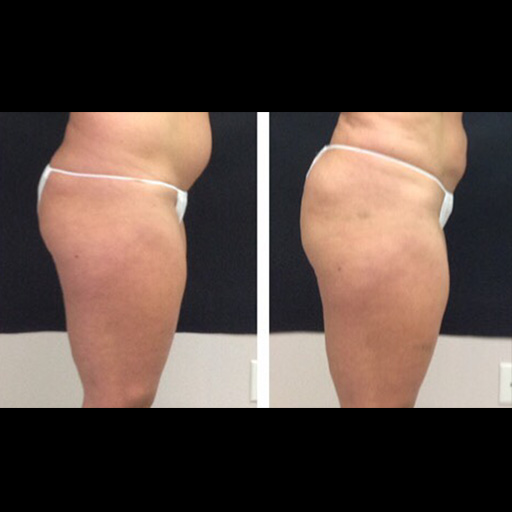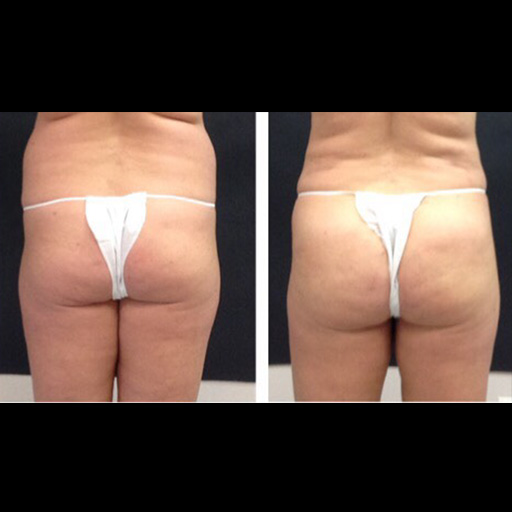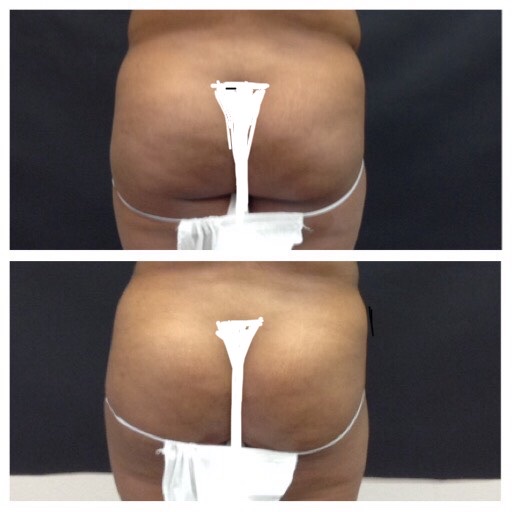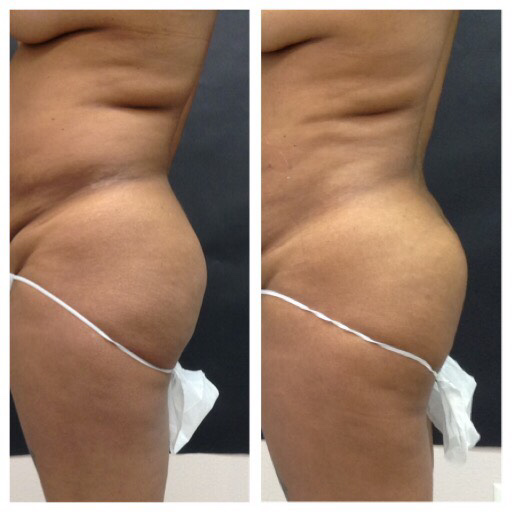 BEFORE & AFTER FAT TRANSFER TO FACE.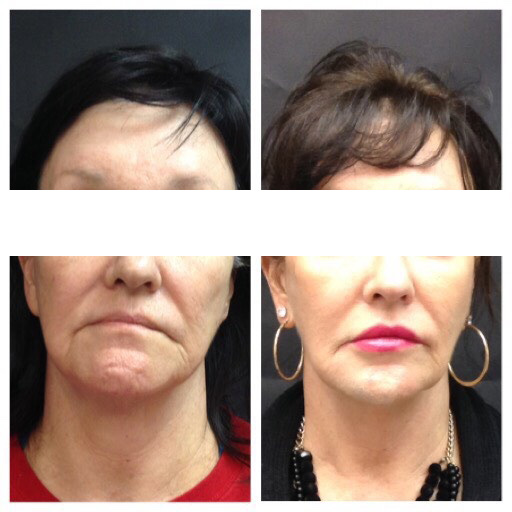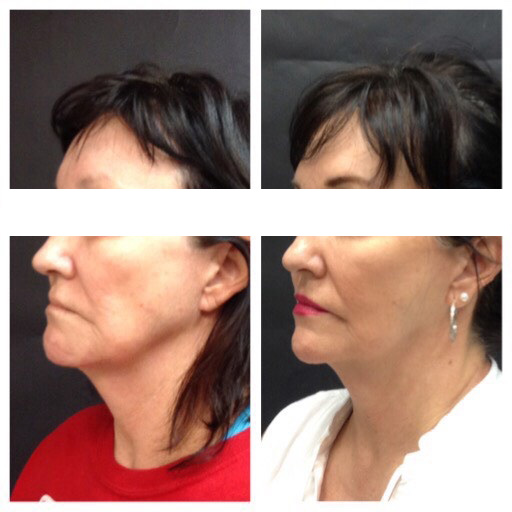 Want to get more BeautiFill questions answered?  Book an appointment with Dr. Lubna Elahi today!