Understanding Your BMI Is Important to Your Health

Healthy Weight Week - Cracking the BMI Code

Let's Get Started!
Understanding Your BMI Is Important to Your Health
Healthy Weight Week - Cracking the BMI Code
---
Several factors can increase our risk of developing certain illnesses like diabetes and heart disease. Amongst these, we have our cholesterol levels, our blood pressure, blood sugar, and our body mass index or BMI.
The Body Mass Index is perhaps the least known of these risk factors, for this reason, and in honor of this year's Healthy Weight Week, we will be looking at what BMI is, and why it's essential to our health.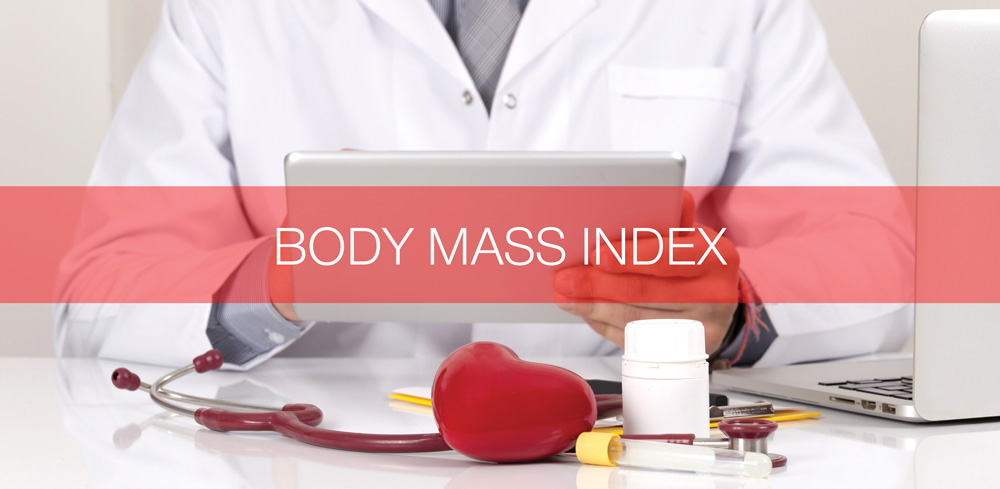 What is Body Mass Index (BMI)?
Body mass index (BMI) is a way to measure body fat based on the height and weight of an individual. It's calculated using a simple mathematical formula:
BMI = Kg/M2
Where Kg is a person's weight in kilograms and M2 is their height in meters squared.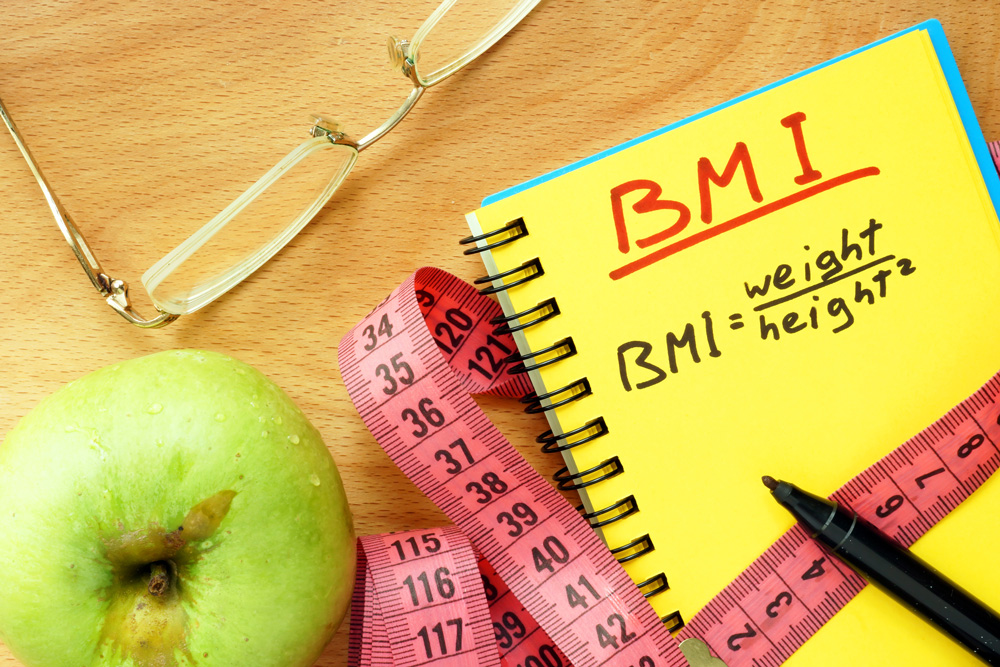 The BMI expresses the relationship between your height and your weight in a single number allowing physicians and trainers to determine the amount of body fat you are carrying.
It's important to know that the use of the body mass index measure is not recommended for bodybuilders or athletes who have a high muscle mass, pregnant women, children or the elderly.
The World Health Organization (WHO) considers:
a healthy BMI to be between 18.5 and 24.9, a person who has a BMI between 25 and 29.9 is deemed to be overweight, and anyone with a BMI higher than 30 is considered obese.
These measurements are the same for both adult men and women.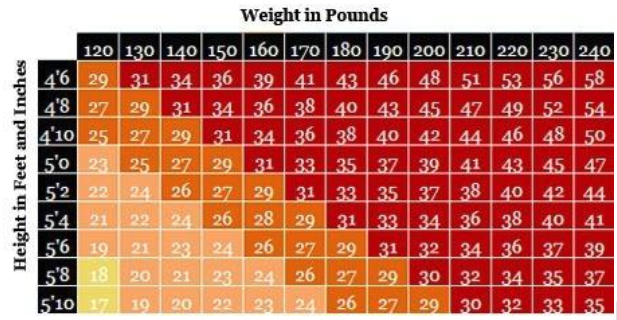 Why Is Knowing Your BMI Important?
According to the most recent Behavioral Risk Factor Surveillance System (BRFSS),
Chances are you might be aware of having a few extra pounds, but did you know that:
The risk of developing health problems, including several chronic diseases such as heart disease and diabetes, rises progressively for BMIs above 21 as does the risk of dying early.

Middle-aged women and men who gained 11 to 22 pounds after age 20 were up to three times more likely to develop heart disease, high blood pressure, type 2 diabetes, and gallstones than those who gained five pounds or fewer.

A recent analysis of

Nurses' Health Study data

found that adult weight gain-even after menopause can increase the risk of postmenopausal breast cancer.
What Can You Do to Reduce Your Risk of Disease?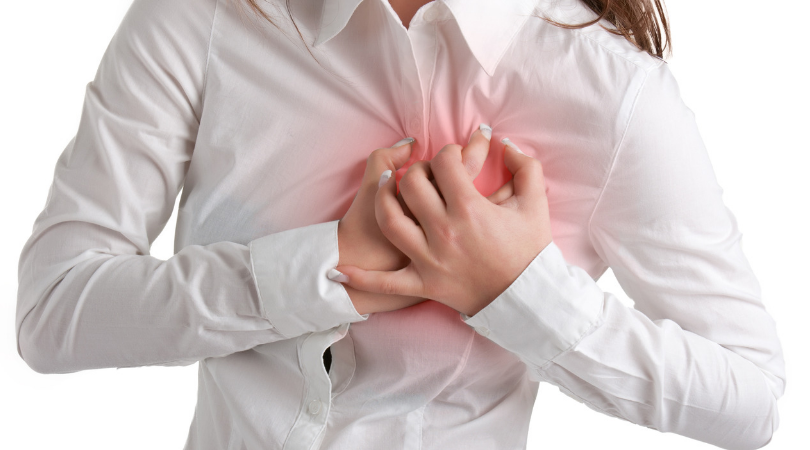 Studies have identified the risk factors of being overweight or obese, but, other studies have determined that by losing weight in a healthy way these factors diminish.
This means that by losing the extra weight, you can improve your overall health and reduce your risk of developing chronic diseases like diabetes type 2 and heart disease.
The key, however, is to lose weight in a controlled, healthy way, this means avoiding the latest fad-diet and those harmful diet pills.
The Ideal Protein Program, the Healthy Way to Lose Weight!
Losing weight is wonderful, however, maintaining your ideal weight and lean body is the real achievement, and that is precisely what the Ideal Protein Program was designed to do.
With the help of the licensed physicians and weight loss coaches at Revivify Medical Spa, you can achieve your weight loss goals in record time and learn how to keep those pounds off for the rest of your life.
The Ideal Protein Program uses a combination of weight loss methods and education to help you learn how our bodies gain and lose weight, how food affects our metabolism and most importantly how to put yourself first and make smarter food and lifestyle choices.
Improving your health, your self-esteem, and quality of life is just a phone call away. Call now to learn how the Revivify Medical Spa Lean Clinic can help you become the best version of you!
Board Certified Doctors – Exclusive Board Certification of Aesthetic Medicine
At Revivify Medical Spa, we strive to be the top quality Texas Medical Spa through experience, knowledge, and technology. It is our firm belief that everyone is naturally beautiful in their own way. We help you reinvent your natural beauty by engaging you in a personalized experience implementing medical grade aesthetic and skin care treatments. Using the latest non-surgical medical spa technologies, we obtain the same results that were previously only available through conventional plastic surgery.
Safe, Secure & Affordable Medical Spa Treatments & Technologies performed by Doctors.


We offer Highly

Competitive Prices

for

Medical Grade

Aesthetic Treatments.


Payment Plans

are Available as well! Scroll Below to get your

FREE Consultation

today!
PATIENT TESTIMONIES
Join our many happy customers!
---
I have had such a wonderful experience with Revivify! The doctor and her staff made me feel very comfortable. I was nervous about the procedures i had done and they explained it all so very well. That and the atmosphere of the office settled my fears. I am so impressed with my results of my vampire facial that i would recommend anyone I knew to Revivify Medical Spa! I also had my lips filled and love my results from this procedure also! My daughter had to come I with me because I had no one to keep her and they also made her feel right at home too. Thankyou all at Revivify for making it such a wonderful experience and door making me feel pretty again!

I came here to get some cheek fillers and came out incredibly pleased! The fillers look so natural and fit my face perfectly. The office is very welcoming , so are the doctors and staff. I will definitely come here again and recommend to family/friends.

Very friendly and professional. Dr. Elahi delivers what she promises. I look younger and feel more confident. I refer anyone who asks.

My experience at Revivify was amazing! All procedures were done with the utmost of care and knowledge. Dr. Elahi does what is suited for you and your appearance. She is a licensed physician. This is what made me feel the most comfortable. Lots of other spas do not have physicians administering the procedures. The staff is very helpful, knowledgeable, and always friendly. Please visit Revivify!!

I will vehemently recommend Dr. Lubna Elahi to anyone looking for medical Spa treatments,excellent experience for me!!! This medical spa has board certified physicians. As picky as I am, my experience for all my appointments was nothing short of 100% satisfaction. Dr. Lubna Elahi's knowledge, expertise and professionalism was superb. How better can it get that a medical MD is taking care of your aesthetic needs, even the staff is extremely kind and caring as well. It just doesn't get better than this.Best medical spa in Beaumont TX.

Just had my first Vampire Facial & bioTe pellet & I am very pleased with my services! The ladies at Revivify Spa are professional, polite, & very patient! Truly pleased with my visit and can't wait to go back in 6 weeks!! Treat yourself to a great experience people!

I have done the O-shot and Ultra Femme procedures and I'm very happy. Revivify has given my life back. I have my pride back again and Dr. elahi and staff are very nice and professional. I feel like family thanks again to Dr. Elahi and staff.

This spa is absolutely amazing. The staff is very friendly, comforting, and personal. The doctors are very informative. Both Dr. Naqvi and Dr. Elahi listen and keep your best interest in mind. I've been to countless places that just want your money and were absolutely no help. At Revivify I get real results, and I feel like I'm more than a $. I will always recommend Revivify to everyone I know, and I look forward to being a patient here for a very long time.

Absolutely the BEST!!! So pleased with my results!! Dr. Elahi and staff were so nice, professional, answered all my questions. Dr. Elahi has a magic touch!! Looking forward to my other treatments!!!

This was awesome I actually smelled the hair burning off. I am so excited about this no recovery time and no pain just a mosquito bite. I'm looking forward to getting rid of this unsightly hair.

Had the laser teeth whitening done here and absolutely loved my experience! Great staff!

Great facial!

My mom and I LOVE this place! From when you walk in to getting any of their amazing products, you are welcomed and treated like a queen!! I recommend them to all my friends!

Absolutely love this spa. They are all so professional. They also made me feel right at home and put my fears at ease. Dr Elahi is the absolute greatest. I recommed that if anyone is looking to trust their face to someone... this is the group of ladies to do so with. Thank you again Dr Elahi and staff for another beautiful job done!!

Excellent facility run by board certified Dr Elahi. I went all the way from Houston to have hair PRP done. Dr Elahi explains the procedure so well and it went smoothly. I really enjoyed my visit. Highly recommend to anyone who love to care for themselves, they have so many treatment options to make one feels good.

A very professional staff that makes you feel at home immediately. Have questions? Don't hesitate to ask! They answered all of my questions, and you can tell how hard they work to ensure client satisfaction. You'll be at ease the moment you walk in the door. They take the time to listen to your concerns, and give genuine feedback. I'm grateful SETX has such a great establishment. Schedule your free consultation immediately. After you go you'll WONDER why you waited so long.

I'm so happy I found Revivify Medical Spa! They are not kidding about helping you look and feel better. The hormone treatment really has changed my life. I have also done a few other treatments treatments that have really helped me feel better when I look in the mirror. I am very picky about trusting anyone with my skin as it is ultra sensitive. From the very first contact, everyone was very professional, informed and friendly. They genuinely show that they care about finding the best way to help you achieve your dreams of looking the best possible. I'm happy to have found non surgical alternatives that are affordable and deliver real results. Thank you to Stacey, Dr. Elahi and Dr. Naqvi! You truly are the best medical spa in Southeast Texas. More than that, you make me feel like family. 100% Recommended! Don't settle for less!

I had my first microdermabrasion and diamond peel yesterday and my skin looks better just after one time. I have to go back and get two more and I already can't wait. I can't imagine how good my skin will feel after 2 and 3! I plan on trying some other things after I've finished these. The doctors are so nice and informative and seem to know exactly what treatments yours skin in particular need. Also, Stacey at the front desk is the best!! She is so nice and helpful! Go check Revivify Spa out!

They are awesome....they really make you feel like family as soon as you walk in. I had the Diamond Peel for my melasma, it lightens it immensely. Also had Vampire PRP facial...can already see a difference but can't wait to see in the next few months how my skin will improve. Exceeded my expectations for sure. Money well spent.

I love when it is time to make a visit with Dr. Afia Naqvi and her staff!! I am currently working with her on my diet, health, and overall well-being through their LEAN program and looking forward to seeing great results. There are other services they offer that I am also interested in. If you are looking for a medical spa that offers excellent service and a knowledgeable staff, you will definitely want to make an appointment at Revivify.

Dr. Elahi was great! I visited Revivify to help with urinary incontinence. I went during my lunch break it was quick and painless. My symptoms are gone. I can laugh, sneeze and cough worry free. Staff is friendly and professional. Give Revivify a call for anything! They have free consultations to help you!

I've visited Revivify Spa 5 times in the past month. It has been the most amazing experience. I went there with skin issues . Dr.Afia Naqvi did miracles with my skin. I now have a clear glowing complexion. While there I was impressed by the results I saw in clients who came with weight issues. With Vanquish Me they lost inches within a few sittings. I love this place and the people running it. And yes Stacey Harley your the most humble person ever:)

Dr. Elahi is an excellent doctor. She took the time to explain every procedure that is offered at her office. Dr. Elahi was very supportive and thorough when explaining the PDO threads process. She's a professional and has a naturally lovely personality. And, her staff were extremely professional. I recommend Dr. Elahi to everyone.

Wonderful staff!! Extremely knowledgeable!! Reasonable prices!! I'm on my second Diamond Peel treatment for my melasma and can already tell a difference!!

From my very first introduction to Dr. Elahi and Dr. Naqvi, I was made to feel welcome and comfortable by the friendly staff and the pleasant environment of the office itself. Both doctors have a wealth of knowledge, skill and professionalism. They took the time to explain every procedure. Dr. Elahi and Dr. Naqvi have very natural loving personalities. I would recommend Revivify Spa to all my friends and colleagues.

Soothing atmosphere greets you on your visit. Knowledgeable doctors who take the time to explain procedures and recommend best one for your skin type and needs. A great experience from front desk to end of treatment.

I am so excited about Revivify Medical Spa. The atmosphere is one of hope- of minimizing wrinkles, getting rid of spider veins, and many other treatments that are amazing. The doctors and office staff are so friendly and very caring. I would highly recommend a visit to Revivify!
BEAUTIFUL NEWS
Check out what's trending in Beauty Treatments, Beauty Tips, Specials, Sales and Free Giveaways!